SPOTLIGHTS
A Fool's Utopia 8.23.13: Lack of Horror Icons
Posted by Ron Martin on 08.23.2013

This week in one man's utopia we talk the lack of new horror icons being created, preseason football, Stephen Colbert and Choosing Your Own Adventure!

Hey kids! You thought I was dead didn't you?!! Nope – just password issues with the site. Either that are they tried to lock me out – YOU CAN'T KEEP ME DOWN!!!! Seriously, good to be back. I enjoyed my mini-vacation.

Hosting The Resurrection of Zombie 7 Podcast over the last year been awesome. However, hosting a podcast that focusses on horror movie franchises has had one side effect – I've noticed a disturbing lack of new horror icons being created for the newer generation. Freddy Krueger, Jason Vorhees and Michael Myers are still top dogs in horror movie villains – a generation removed from a time when these guys were really relevant. Why is this? I'm going to attempt to figure it out.

Hollywood is in love with the "built in audience."




Like anyone else in any other job, the people responsible for bringing you movies would like massive success with the least amount of work possible. This is one of the reasons Hollywood is so fixated on remakes and superhero movies. Those brands already have an audience and the stories are already written. "Writers" don't have to come up with Batman's origin story – we already know how that happened. Horror movies don't have to create compelling villains, the villains are already fleshed out. In a win-win situation, in the case of a bomb, the writer can claim that his hands were tied by the mythology of the previous film. People involved with the production literally have to do next to nothing and aren't held accountable if the box office is bad, but get all the glory if the box office is good. It's good work, if you can find it!

Proven commodities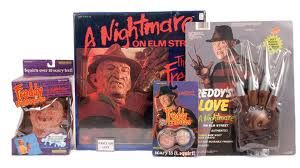 This kind of goes hand in hand with the first point. For marketing purposes, companies know they can sell Nightmare on Elm Street merchandise. They know they can sell hockey masks and inside out William Shatner masks. Since the decline of the 80s slasher, there's really only been two marketable horror icons – Ghostface and to a lesser extent, Jigsaw. Again this goes back to Hollywood's reluctance to get behind new characters. Why accept a script from an unknown writer that boasts and unknown horror hero when they can produce a cheap Friday the 13th remake and up their sales of hockey masks in October? Think of all the horror franchises that have come and gone since the fall of the 80s slasher. Even well accepted franchises like The Grudge and The Ring are quickly forgotten. Merchandisers (like Hollywood) are reluctant to get behind new entities.

The Fall of the 80s Slashers




To their credit, new horror today is harder to market. It doesn't mean it shouldn't be done, it just means that companies would have to be more creative. Unfortunately, creativity is a rare commodity in Hollywood. Horror has evolved (mostly) from the 'there's a bad guy that looks weird killing a bunch of sex crazed teenagers' formula. Let's look at the most recent horror success -- The Conjuring. How do you make merchandise for that? Do you make creepy Annabelle dolls? You can't exactly make an easy Halloween costume to sell based on the movie. Who wants to buy Ed and Lorraine Warren action figures? The new horror formula includes found footage, possessions and psychological trauma. Outside of remakes of 80s (and 70s) slasher movies, slasher films just aren't made for a theatrical audience anymore.

The Rise of the Zombie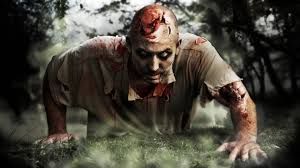 First it was vampires because of all the Twilight bullshit, now it's zombies because of The Walking Dead. Both are entities that Hollywood loves because they are cheap as hell to create. Need a vampire? Smack some foundation on a dude and give him some fangs. Zombies? Rip a shirt and give the dude a couple of facial wounds. We're good to go! No need to create a horror series villain when these generic horror archetypes are making a crapload of money . Why take a chance on the audience shitting all over a character and buying none of the merchandise companies have already spent millions creating when a company can just make generic zombie stuff and know that it's going to sell. I'm not saying this isn't the smart thing for companies to do, I'm saying it's certainly one of the reasons for the lack of new star power in the horror movie villain category.

I'm probably just biased because I grew up during the 80s slashers heyday and perhaps I don't want to share my horror villains with the next generation. Aside from some subconscious psychological crap, I wonder what kind of horror icons this generation is going to wax poetic about in twenty years. Paranormal Activity? Probably not. Demons from all these exorcism movies? Can't see it. I guess only time will tell.





FIVE RANDOM THOUGHTS






1. I absolutely love the video above of Stephen Colbert taking both Daft Punk and MTV to task for causing the cancellation of Daft Punk on The Colbert Report. There has been speculation that it was all a publicity stunt to hype up Daft Punk's "surprise" appearance on the VMAs. Comedy Central and MTV are both owned by Viacom. I don't think that's the case, but even if it were – I don't care. I was thoroughly entertained by Colbert taking MTV to task (though to be perfectly honest anyone taking MTV to task gets extra points from me) and the ensuing music video where Colbert danced with the likes of Jimmy Fallon, Jeff Bridges, Hugh Laurie, Jon Stewart and Henry Kissinger.

2. I don't know about these "mockumentaries" that the Discovery Channel has been so fond of lately. To start their annual Shark Week, Discovery ran a fake documentary exploring the possible existence of Megalodon, a prehistoric huge shark. They presented it as real (despite a few disclaimers) much like the two mermaid documentaries that Discovery and Animal Planet have aired in the last year or so. I think the documentaries are well made, but I don't understand the need to pass them off as real. What seems even more ridiculous to me is that there are enough people out there who think the Megalodon could still exist (95% of the oceans remain unexplored) that you could make a totally legit documentary that would be just as interesting without trying to fool your audience into believing "found footage" of a huge shark ramming a boat. It seems to me like you're damaging the credibility of your channel. Anything that's produced by Discovery at this point can be denounced with the sentence "then again, this is the channel that took a fake documentary about a huge shark and tried to get us to believe it was real." I hope the goodwill hit was worth the ratings.

3. SPORTS THOUGHTS:

a. I watched my one full preseason NFL game. I always watch the Hall of Fame Game because it's the first game since the Super Bowl. Not that I watch intently. Mostly, it's on while I do other things, but it's good to look up and see football on the TV even if it's between players that have no chance of making a roster. At least I recognize the logo on the helmets!

b. The Cowboys looked good, but then again – don't they always have a game or two where they look like Super Bowl contenders before falling apart?

c. Since I love podcasts, I listen to a couple of fantasy football related podcasts. Hmmm….that sounds terrible when you actually type it out. Oh well. In these podcasts, the "experts" are constantly harping on value. For example, they don't want you reaching past round seven for Andrew Luck or you should wait on Tight End to very late in the draft given the lack of depth at the position. The problem is that these guys are all playing in league with other guys like them. They don't play in leagues with the average person. Andrew Luck isn't going to make it to round seven in any league that I pay in. Before round 12, most of the teams in my leagues will have two tight ends. I end up with no tight ends because I spent rounds 9-12 drafting slot receivers and backup running backs that might go off in the middle of the season. They never do. The podcasts are fun to listen to (I recommend ESPN's Fantasy Focus Football with Matthew Berry and Nate Ravitz), but in the end fantasy football is almost 100% luck. In my fourteen team keeper league last season, thirteen teams signed in to the internet draft. Guess who won the league? I don't think I even need to answer this.





4. I've been on an It's Always Sunny in Philadelphia coma. I finally decided to start watching the show – you know, since Netflix has the first seven seasons on instant watch and all that. Love it. In three weeks, I'm already in the middle of Season Six. I've had "Dayman" stuck in my head for a week straight. I even watched the hour long video above. It's a special feature from the Season Four DVD release. The cast of the show went on tour with the episode "The Nightman Cometh." They presented the musical from the show live. There were some scenes added in and a bunch of improvisation added, but that's what we love about the show. It is very cool to watch them sing "Dayman" and have an entire theater singing with them. They didn't do that many performances which sucks, but I understand that they didn't want to get burned out. Here's hoping they got a few more seasons of the show left. That's the good thing about 13 episodes seasons – the show can run longer.

5. Potato Chip flavors have just gotten out of control. Let me pull up my soap box and get my old man goggles on to tell you that when I was a kid, we have regular chips, sour cream and onion and BBQ chips. That was it. Now every brand of chips has 1500 flavors available. Some I can understand. Cheese and salt & vinegar were natural extensions. Jalapeno was a pleasant surprise. However, now we've gotten down to "Chicken and Waffles" and "Cheesy Garlic Bread." Really? Did the world really need "Cheesy Garlic Bread" potato chips? This is what happens when successful companies can't be happy to just be successful. It doesn't really irk me, but I have looked at a bag of chips and just shook my head. Old age is really setting in here, people.

USELESS TRIVIA AND SHAMELESS PLUGGING

LAST WEEK'S USELESS TRIVIA

Which comic strip character was inducted into the Professional Bowling Hall Of Fame?
ANSWER: Dagwood Bumstead. He was inducted for bowling a perfect 900 series – albeit in comic book form. Big ups to RON420 for having the correct answer on what I thought would be a pretty tough question!

THIS WEEK'S USELESS TRIVIA

What is the top grossing horror franchise of all time?


THIS WEEK'S SHAMELESS PLUGGING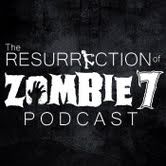 This week on the podcast, we re-posted a classic episode from a year ago that hasn't been available for some time. Hammer and I take a look at the independent film, Creature from 2011. This film debuted on 1500 screen theatrically and proceeded to set the record for lowest box office totals for a film that debuted on that many screens. We tear the movie a new one. In other news on the site, Little Miss Horror Nerd takes a look at the recently released Alyce Kills. As of the time you are reading this, we will also have posted the first horror episode of Movie Stream Cast, a weekly podcast that takes a look at video streaming on Netflix. I'm not involved with that one, but Hammer is. They are relatively short, going for 15-20 minutes.


THIS WEEK IN RETRO



I'm not writing about a blonde dude with an eye piercing and a whole bunch of technology on a shelf behind him. Nope, I'm writing about what his video is about – Choose Your Own Adventure books. As a child of the 80s, the Choose Your Own Adventure books were right in my wheelhouse. I'd get two or three from the library (yes, we actually went to public libraries) every couple of weeks and well, go on my own adventures.

For those of you under the age of 30 who may have no clue what I'm talking about, Choose Your Own Adventure books were books that made you the main character. The book would change according to the choices you made. Remember a few years back when video games started getting technology that changed the course of the game based on decisions made during the game? Everyone was really excited about that. This is the same thing – only in book form. For those of you under 30, books are paper versions of those things you read on your Kindle.




At the end of every page, the reader was given a choice of two or three things they could do. Based on their choices, they would be led to a different page to see what happened next. You're in a haunted house and a ghost is coming towards you what do you do? If you choose to pee yourself, turn to page 17; if you choose to run at the ghost and try to tackle it, turn to page 25; if you choose to say "fuck this shit" and run out the door, turn to page 111.

There were Choose Your Own Adventure books for everyone's various interests. There were books based on fantasy, mystery, horror, sci-fi, adventure – hell there were even Choose Your Own Adventure books where you could interact with famous Disney characters. I specifically remember a Choose Your Own Adventure book where I went back in time and tried to figure out who took the first shot of the Revolutionary War.

I can honestly say that I never "won" at Choose Your Own Adventure. I always made some stupid choice were I would turn the designated page and see those terrible words at the bottom of the page – YOU'RE DEAD. It got to the point where I would flip past the page in question just to see if those words were at the bottom. If I didn't turn to the page itself, it didn't count as a choice, right?


23 Years Ago Today


August 23, 1990

#1 Single



"Vision of Love" by Mariah Carey



#1 Album





Please Hammer, Don't Hurt Em by MC Hammer



#1 Movie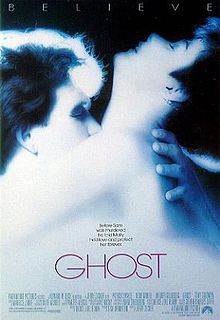 Ghost

NOTABLE OPENS: Young Guns II, Ducktales the Movie.

I must leave you now.




comments powered by