SPOTLIGHTS
The Hollywood 5 & 1 08.24.13: Heidi Klum VS Chrissy Teigen Edition!
Posted by Steve Gustafson on 08.24.2013

Olivia Munn is your "& 1" Model of the Week, Heidi Klum takes on Chrissy Teigen in Vs, the internet reacts to Ben Affleck being cast as Batman, Joss Whedon drops details on Ultron for The Avengers 2, Christina Hendricks prepares to play a stripper and more!




















































A WORD FROM STEVE...
Welcome back! How was your week? We're back for another week of hot women, the biggest Hollywood news, and some celebrity gossip! For some additional reading you can check out my interview with Playboy's Miss August, Val Keil! Then peep my interview with one of the coolest dudes in Hollywood Ari Gold! Want more? OK. Read my review for American Courtesans! Still not enough? Take your pick between my Comics 411 or my Big Screen Bulletin!


Speaking to the BBC, director James Cameron gave his thoughts on the future of entertainment being in 3D:

"For me it's absolutely inevitable that entertainment will be 3D, it'll all be 3D eventually, because that's how we see the world. When it's correct and convenient for us, we pre-select for that as the premium experience."

Enough, Mr. Cameron. 3D ticket sales are down. No one wants to watch a movie with glasses on. Stop trying to push a technology in which you practically own on a public that doesn't want it.


Time is growing short! Head over to the Robin Hood: Outlaw of the 21st Century Kickstarter page and donate! I'll let the words of Matt Dursin from the page tell you more:

"We all know the story of Robin Hood. Personally, my introduction was from the classic Disney animated movie. Most of us have seen the Kevin Costner or Russell Crowe versions as well, but I realized that I have never seen an updated version: a modern-day Robin Hood, where he doesn't exactly "rob from the rich to give to the poor," as the saying goes, but he instead steals medical supplies and gives them to those in need, or those who can't afford them or have no health insurance. I am sure a lot of people can identify with how expensive health care is in the U.S. these days, and this comic book is a commentary on this, and other, issues. But don't be fooled, it's also a straight-up adventure story that, hopefully, captures the spirit of the Robin of old."

What are you waiting for?






Alright, who's greeting us this week? It's none other than...Georgia Salpa! If Instagram has given us anything, it's the opportunity for women like Georgia to share pictures like this. Thanks Instagram!





Last week we had Kate Beckinsale take on Jessica Biel. Here are the results:

Kate Beckinsale 72.38%
Jessica Biel 27.62%

Going into the contest, I wanted Kate to win but really thought you all were going to lean towards Jessica. And I thought it would be closer. Just proves I really don't know you guys at all. Which is probably a good thing.

Heidi Klum is all over the news recently. Pretty much all positive. Be it the nude photos online, the new commercial she's shooting, or the popular show she's on. Chrissy Teigen is a popular up-and-comer and in the news as well for her wedding and hot photos she's putting out. Sounds good enough to me to put these two against one another and see what happens.



Heidi Klum VS Chrissy Teigen










VOTE!




PIC OF THE WEEK!
Check out the always welcome Kelly Brook in a new couple of Instagram pics with a very low-cut dress. Do you even notice the dress?





WHAT THE HELL?
Radar Online reports that nude and X-rated photos of Demi Lovato were offered to to be sold to the website. Lovato reportedly shot the photos herself. Over twenty images were emailed to Radar last week. They show a dark-haired woman who looks identical to her in various positions. These include Lovato nude in a bathtub and lying topless in bed, among other poses.

No word yet on if the photos are legitimate but the woman has various details that suggest it actually is Lovato. She has the same tattoos, including twelve black birds on her right forearm. Not sure how many people have that exact one.

The person who sent the photos said: "These are Demi. The collection I have show some nude, including face, some including parts of the body Demi is known for — tattoos, butt, chin. Then, I have pictures of her getting rowdy… I can guarantee you these photos are legitimately of Demi. "

It's also unknown how the photos were leaked and if Lovato was hacked. Her name was brought up in the past as a hacking victim, who was reported to have nude photo and video of at least fifty female celebrities including Scarlet Johansson, Selena Gomez and Miley Cyrus. Their cell phones were hacked, as well as other devices to find the photos. The FBI investigated several nude celebrity photo hacking incidents involving Vanessa Hudgens, Rihanna, Jessica Alba and others.

The times we live in...





TWITTER-A-GO-GO!
Make sure you're following all the comings and goings around 411mania on Twitter! Follow me for some witty tweets from time-to-time as well. Dana White, Jesse Jane, and Larry Csonka follow me. What are you waiting for?



http://www.twitter.com/stevethegoose
http://www.twitter.com/411mania
http://www.twitter.com/411wrestling
http://www.twitter.com/411moviestv
http://www.twitter.com/411music
http://www.twitter.com/411games
http://www.twitter.com/411mma










BATMAN!
Ben Affleck is the new Batman. According to Warner Bros., Affleck will suit up as Batman in Man of Steel 2 opposite as Superman and Zach Snyder directing. Variety has quotes from WB and Snyder:

Warner Bros. president Greg Silverman: "We knew we needed an extraordinary actor to take on one of DC Comics' most enduringly popular Super Heroes, and Ben Affleck certainly fits that bill, and then some."

Zack Snyder: "Ben provides an interesting counter-balance to Henry's Superman. He has the acting chops to create a layered portrayal of a man who is older and wiser than Clark Kent and bears the scars of a seasoned crime fighter, but retain the charm that the world sees in billionaire Bruce Wayne. I can't wait to work with him."

The site also noted that, as previously reported late last year, WB courted Affleck to direct Justice League. Whether this will revive that possibility or not isn't yet known.

With anything that's off the beaten path, reaction online has been...mixed. Some are taking a "wait and see" attitude while others are quickly bashing Affleck. Expect more to come out soon.

The film will release on July 17, 2015.




Tee off your thoughts in the comment section!




Avengers!
Speaking to Entertainment Weekly, director Joss Whedon shared some thoughts on the character of Ultron, the primary villain for The Avengers: Age of Ultron due out on May 1, 2015.

Whedon stated: "As a character I love [Ultron] because he's so pissed off...I knew right away what I wanted to do with him. He's always trying to destroy the Avengers, goddamn it. He's got a bee in his bonnet. He's not a happy guy, which means he's an interesting guy. He's got pain. And the way that manifests is not going to be standard robot stuff. So we'll take away some of those powers because, at some point, everybody becomes magic, and I already have someone who's a witch."

Speaking of the that witch, back in May of 2013, we learned that Evan Peters had landed the role of Quicksilver, a character with superhuman speed who happens to be the son of Magneto and the twin brother of Scarlet Witch, in the forthcoming sequel X-Men: Days of Future Past. However, both Quicksilver and Scarlet Witch are being used the Avengers sequel. When Whedon was talking about the two characters, he said that Saoirse Ronan was in his head while crafting the character, but Bleeding Cool has said the actress already passed on the role.

Now Marvel and Whedon supposedly have their sights set on Elizabeth Olsen. She has a lot of buzz around her with films like Martha Marcy May Marlene, Silent House and Liberal Arts on her resume. She'll have even more attention with some bigger studio films like Spike Lee's remake of Oldboy and the new take on Godzilla.

Who do you want to see play the Witch?




How will Ultron look on the big screen?




Hello Hendricks!
This should make many of you happy. Christina Hendricks is set to play a stripper in the film adaptation of Gillian Flynn's best-selling thriller Dark Places. The actress joins Charlize Theron, Chloe Moretz, Nicholas Hoult and Corey Stoll in the Gilles Paquet-Brenner film.

Hendricks, who is no stranger to attracting buzz, plays Krissi Cates, who years ago accused a man (Stoll) of being a child molester. Krissi is down on her luck and must address secrets from her past that have implications for the accused man's older sister (Theron).

For those keeping count, Hendricks is in good company when it comes to the stripper role. Jennifer Aniston, Natalie Portman, Demi Moore, Jessica Alba and Marisa Tomei are among the ladies who've played exotic dancers over the years.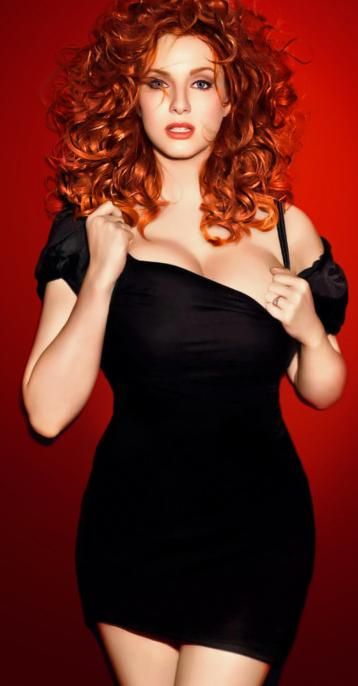 Will you be standing in line to see?




Rocket Raccoon?
According to Latino Review, Marvel has made an offer to the representatives of Bradley Cooper for him to voice Rocket Raccoon in Guardians of the Galaxy. Nothing is official at this time.

Rocket Raccoon and Groot are the two central roles that have not been officially cast at this time. Vin Diesel has teased that he will voice Groot in the film.

Guardians of the Galaxy opens on August 14th, 2014 and stars Chris Pratt, Dave Bautista, Zoe Saldana, Michael Rooker, Ophelia Lovibond, Benicio Del Toro, Lee Pace, Karen Gillan, Djimon Honsou. Glenn Close and John C. Reilly.

I was thinking someone with a little more...attitude in his voice.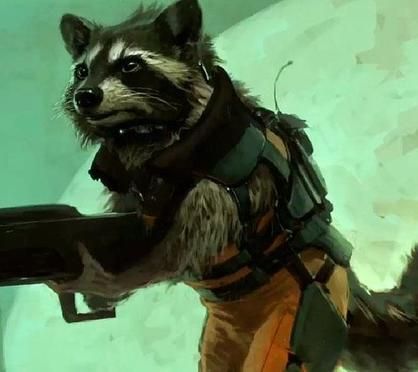 Can he do the raccoon justice?




Oh, Lindsay!
Don't mess this up! Lindsay Lohan is trying to defend her decision to hangout with a friend who has an even more troubled past with drugs than her, and actually thinks it's a positive step for her recovery. Not a good sign.

Sources close to Lindsay told TMZ that she doesn't understand why her shopping trip with Vikram Chatwal would raise concerns she's hanging with a bad crowd, and putting herself in danger of a relapse. In case you didn't know, Chatwal was busted for drug possession in April, but avoided jail by agreeing to 12 months of in-patient rehab.

Lindsay thinks Vikram is good company because, like her, he's been through several rehab stints and is currently in recovery. Multiple drug counselors have come forwarded to say Lindsay's playing with fire by hanging with old friends connected to her partying ways. TMZ said most counselors say it's "not recommended" for recovering addicts to hang with another addict, especially if it's been a short stretch since they got out of rehab.

Lindsay's been out for 22 days, and while it's unclear when Vikram was last in treatment, his drug bust was just 4 months ago. Not to mention, neither volunteered for rehab, but had to be forced by a judge. As one counselor put it, "Why hang out with someone whose commitment to sobriety isn't airtight."

Will her comeback be over even before it starts?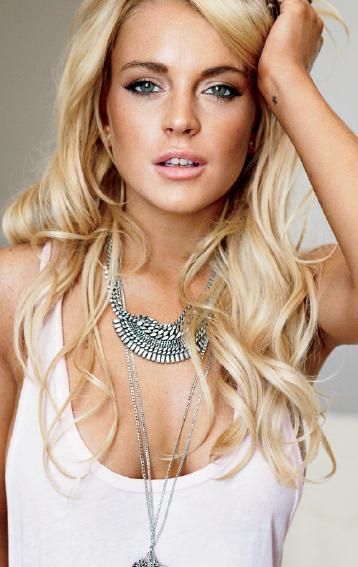 C'mon Linds!




What's the VIDEO BUZZ?
Sony Pictures has released the teaser trailer for the upcoming movie, Pompeii, from director Paul W.S. Anderson. You can view the trailer in the player below.

The film is set for a February 28, 2014 release.

What do you think?






Welcome back to the & 1 Model of the Week! I'm going to use this area to introduce a lovely young lady that you might not be familiar with. This week our & 1 Model is ...Olivia Munn! She's really putting together a nice little resume. Not bad for the former G4 gal. Munn is currently in talks to join Mortdecai, the crime comedy based on Kyril Bonfiglioli's The Great Mortdecai Moustache Mystery, the author's final novel which remained unfinished until satirist and parodist Craig Brown completed it. Though her role is unknown, this is poised to be one of her highest profile jobs with Johnny Depp in the lead role of the David Koepp directed film.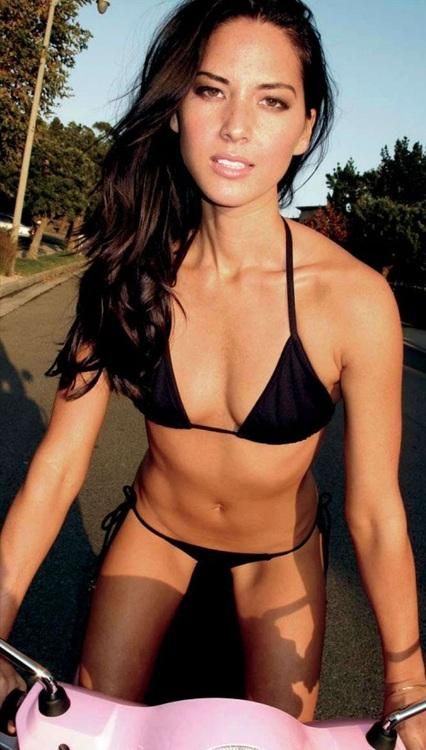 Ladies and Gentlemen, I present…Olivia Munn!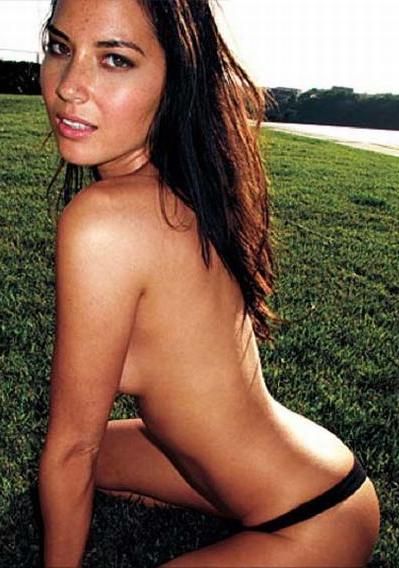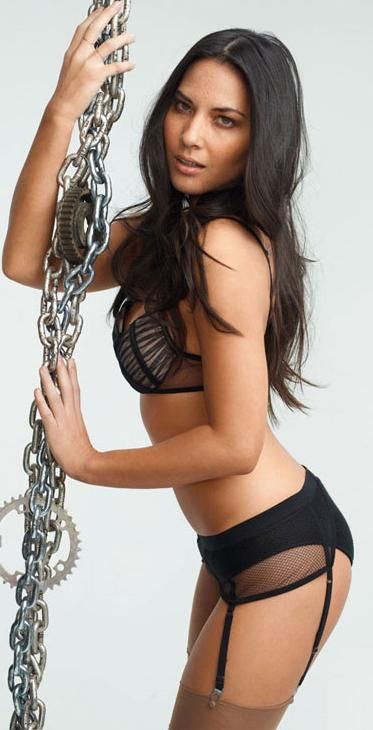 Before I say GOODBYE!
I also do a personal blog where I write about random stuff. The latest? RIGHT HERE ! I started a suicide prevention resource site. Give it a look and share! www.youcanendure.com . If you or someone you know is feeling isolated, don't hesitate to call the National Suicide Prevention Hotline 1-800-273-8255. Finally, if you have some down time and are looking for a great place for great fun, check out Tiger Flash Games!


All pictures courtesy of Maxim Magazine, Complex, Huffington Post, V Magazine, People, FHM, Details magazine, www.cnn.com, and www.imdb.com.
comments powered by