SPOTLIGHTS
Alternate Takes 08.24.13: 5 Defenses For Ben Affleck As Batman
Posted by Shawn S. Lealos on 08.24.2013

From his work on Daredevil and Hollywoodland to Heath Ledger proving haters wrong as the Joker in The Dark Knight and more, 411's Shawn Lealos looks at 5 reasons why Ben Affleck's casting as Batman is not necessarily a bad thing!

Welcome to Week 264 of Alternate Takes, my name is Shawn S. Lealos and you have entered my world.






Before we get started, 411mania is looking for a new writer to write a weekly Comics 8 Ball column and since there are a lot of comic fans who read Alternate Takes, I am taking this time to see if any of you would like to step up. To see what the 8 Ball looks like, check out Jeremy's Movies 8 Ball column here. If this is something you might be interested in writing, contact Jeremy, Chad or Ashish.

--

Ben Affleck is Batman and the Internet has imploded with hate. Keeping the original theme of Alternate Takes for a while, this week, I defend the casting of Ben Affleck as Batman. I'm not saying it's the right decision. But, I am saying that we won't know until we see the movie.



Daredevil: Director's Cut

A lot of the complaints about Ben Affleck bring up him "single handedly" ruining Daredevil, which is pretty much the biggest load of crap I have ever heard. Affleck didn't mess up Daredevil, the producers of the movie screwed up Daredevil. However, all you have to do to see what was meant to be is watch the Daredevil: Director's Cut, which is a great superhero movie and proof that, if left alone, the movie could have been a critical success, and maybe even better financially. What it proved at the end of the day is that people who complained about Ben Affleck as Daredevil just hated Ben Affleck based on his past roles, but that is also the same people who are hating on him now – people who conveniently forget about his recent Hollywood career.



Hollywoodland

That brings me to where it all started over again for Ben Affleck. When Ben and Matt came to Hollywood, they won an Oscar for their great Good Will Hunting, but then Damon went on to more independently focused movies while Affleck took the money and ran, starring in a ton of big budget blockbusters. That caused people to turn on Affleck, simply because it is easy to hate someone who is successful. That made the moment that Pearl Harbor bombed and Gigli pretty much made Affleck a laughing stock, people cheered. Affleck didn't care. He waited, and with Hollywoodland, he began a careful comeback.

Hollywoodland was a movie directed by Allen Coulter about the mysterious death of George Reeve, the man who played Superman in the old serialized television show. Affleck played Reeve (which means he played the man who played Superman before he was cast as Batman). It was a AMAZING performance by Affleck, who was ignored by the Oscars (something he would get used to) but given a Golden Globe nomination, something he VERY much deserved.

This started a long line of successes for Affleck. He directed his first movie, Gone Baby Gone, and people saw him in a different light as he proved to be a great director. He starred in State of Play and The Company Men, two movies that showed that he could easily slide into the shoes of Bruce Wayne. He starred in his next two directorial efforts with The Town and Argo, both movies showing he was one of the best directors working today, while also proving that he has really grown as a director.

Unfortunately, people still see the '90s when they look at Ben Affleck and refuse to recognize his growth.



The Dark Knight

I found an amazing website that brought together a lot of the Internet's reaction to Heath Ledger being cast as The Joker in The Dark Knight. People cried that he just played a gay cowboy and was an embarrassment to the role. Some say he was a pretty boy and the person from A Knights Tale and Ten Things I Hate About You had no right to go near the role of The Joker. People said they refused to watch the movie if Heath Ledger played the Joker and others said it was the second downfall of the Batman franchise because Heath Ledger didn't deserve the role. Others called it a "joke" and others "terrible." And there was the people who said they have been reading comics their entire life and that Heath Ledger was the worst choice in Hollywood to play The Joker.

Read the comments here, replace Heath Ledger with Ben Affleck, and you have the exact same situation. Of course, Ledger – the worst possible choice ever as The Joker – won an Oscar and The Dark Knight – which no one would see with Ledger in the Joker role – made over a billion dollars.



Skyfall

Or just jump to the James Bond franchise. There was even a petition that was started when people called the casting of Daniel Craig as James Bond to be the worst choice of all time – who said that Daniel Craig would signal the end of the James Bond franchise and kill it with his horrible casting. See, he is blonde and there were other people that the Internet liked better. They also said Craig was too ugly to be James Bond. They threatened to boycott the movie and got thousands of signatures. Even after Casino Royale kicked ass, they rose up again and said it wasn't that good and that Daniel Craig was horrible as James Bond. Ever since Skyfall was one of the best Bond movies of all time, they have been curiously quiet. Maybe they are targeting Ben Affleck now.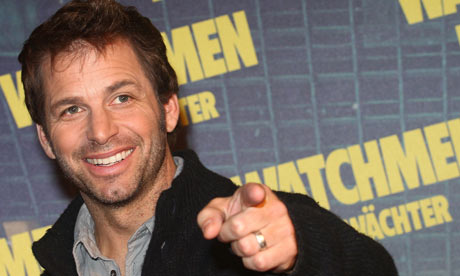 Dawn of the Dead, Watchmen, 300

There are a lot of people who hate Zack Snyder. They say the movie will suck because he is directing it, and Ben Affleck's casting is just another reason it will suck. Those are the same people who hated Man of Steel, which I liked and thought was a solid Superman movie with various scripting problems. They think Zack Snyder sucks as a director because he made Sucker Punch, which everyone hated. And, as normal with a lot of people, one bad movie makes everyone forget everything that came before. It is "what have you done for me lately" and people have the memories of fruit flies (unless it is Ben Affleck and then they forget everything good he has done and only remember Gigli and the Daredevil theatrical cut). Dawn of the Dead was one of the best horror remakes of all time. Watchmen was an amazingly faithful comic book adaptation that actually fixed the ending to make it a better story. 300 was a visual treat that was 100% testosterone. Man of Steel was a solid return for Superman that should have been a bit shorter in length. Zack Snyder is a very good director, and people – once again – are just hating to hate.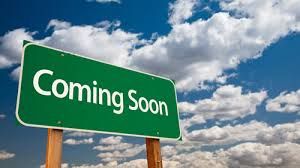 2013
September 6 - Riddick
September 13 - Machete Kills
October 25 - Oldboy
November 1 - Ender's Game
November 8 - Thor 2: The Dark World
November 22 - The Hunger Games: Catching Fire
December 13 - The Hobbit: The Desolation of Smaug
2014
January 24 - I, Frankenstein
March 7 - 300: Rise of an Empire
April 4 - Captain America: The Winter Soldier
May 2 - The Amazing Spider-Man 2
July 18 - X-Men: Days of Future Past
August 1 - Guardians of the Galaxy
August 22 - Sin City: A Dame to Kill For
2015
March 6 - Fantastic Four
May 1 - The Avengers 2
November 6 - Ant-Man
comments powered by