SPOTLIGHTS
This Week in Amusement 08.28.13: Ben Affleck Announced as New Batman, World Fails to End
Posted by Enrique on 08.28.2013

Moviegoers were less than enthusiastic about the news that Ben Affleck will portray the Dark Knight. If previous reactions about Batman casting decisions are any indication, Affleck will turn in a widely respected performance.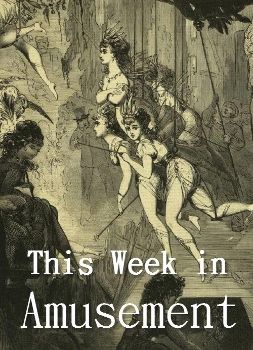 Maybe it's just us, but there's something about the Batman movie franchise that makes it seem more important than other comic-inspired film series. Spiderman is an awkward teen at heart, and while it can be fun to root for an underdog to triumph over adversity, Peter Parker has always lacked the "badass" quality that really makes it cool to put yourself in his shoes. Superman is an alien with god-like powers – by definition he's a tough character for the man in the street to identify with.

Batman is more interesting on every level. Bruce Wayne is wealthy enough to not be bothered getting his hands dirty, so his choice to get in the trenches fighting crime lends his character a great deal of respectability. He's also tortured by a tragic past, and possesses a sense of justice and due process that goes beyond simple vigilantism. He also gets to play with wonderful toys. At first blush, Batman is just deeper and more compelling than most popular comic book protagonists. Batman is also a human being without supernatural powers, which presumably will be a source of tension between him and Superman when they appear together in the forthcoming Man of Steel sequel.

Over the years, the role of Batman has become almost as sacred among fans as the role of James Bond. Christian Bale set a pretty high standard for swagger and overall badass-ery with his interpretation of Batman, so when it became apparent he would not return to the role despite being offered a shit-zillion dollars, the next guy to take on the role would have some big shoes to fill.

It turns out to the next Batman will be played by an Academy Award-winning talent. So what's all the fuss about?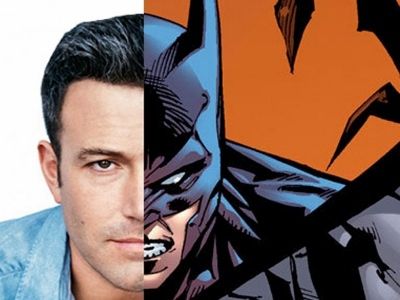 Although we're not aware of any scientific studies, there are mountains of anecdotal evidence that the Internet makes snarky, judgmental bastards of us all. Maybe it's the relative anonymity, combined with that narcissistic impulse that makes us certain the world wants to know about things we don't like. Any announcement with pop culture significance causes many of us to rush to our keyboards and proclaim our disappointment.

When Ben Affleck was announced as the new Batman, plenty of folks indulged in their initial "I don't approve!" instinct. A handy way to gauge the dissatisfaction with Mr. Affleck's casting is this petition at Change.org, which had well over 80,000 signatures as of Tuesday evening. The man who started the petition, one John Roden of Cincinnati, Ohio, explains the roots of the petition thusly:

His acting skill is not even close to being believable as Bruce Wayne and he won't do the role justice. He's not intimidating enough for the role of Batman. Batman is someone that strikes fear in the hearts of men. His portrayal of Daredevil was atrocious and he's not remotely close to an action star or a superhero. Please find someone else and deliver to the fans what they want.

Update: 8/23/2013 3:39PM EST

I would like to add that this petition was not meant in any way to harm Ben Affleck or his career. I respect Affleck's work, I just feel he is inappropriate for the role.
It's touching that Mr. Roden felt the need to update the petition after it was launched. It suggests that he was taken aback by the negativity around Mr. Affleck's casting. Indeed, the reaction was so overwhelming it spawned a number of stories in the respectable media – several of which fall into the recent genre "check out what the masses are saying on Twitter."

In fairness, not all Internet negativity is irredeemable. Some of it can be quite droll.

Still, it's worth noting that to one degree or another we're all afflicted by status quo bias and fear of change. Just because it feels like Mr. Affleck wouldn't make a good Batman doesn't necessarily mean anything. In fact, if history is any indication, it might mean Mr. Affleck's Batman will end up being widely admired.

The late Heath Ledger's portrayal of the Joker is now regarded by many as the best version of the character, against the strong competition of Jack Nicholson and the voice of Mark Hamill. It's useful to remember that at the time his casting was announced, fan reaction wasn't universally charitable:

"I am NOT seeing this movie if he is in it. There are over a million better choices."

"Heath Ledger? A joker? I don't think so."

"And now begins the second downfall of the Batman series … the film after this will probably introduce Robin … then Batgirl!"

"Probably thé worst casting of all time."

"Yeah great, Jokeback Mountain."
Ledger's Joker went on to win numerous posthumous awards, including the Oscar, Golden Globe, and BAFTA awards for best supporting actor. Certainly, Ledger's demise probably has a lot to do with why so many remember his performance fondly (and why we're willing to forgive the idiot plot point of him sewing a bomb into that dude's stomach), but it clearly raised the bar for future actors who assume the role.

For those of us of a certain age, Tim Burton's 1989 version of Batman will always have a special place in our hearts. That film still holds up relatively well in our crazy modern era, earning a 77% audience rating at Rotten Tomatoes and 7.6 rating at IMDB.

At the time, even before the internet, fans made it known they had reservations about the actor that had been cast in the title role:


In a massive letter-writing campaign, objections were raised over the studio's emphasis on this high-concept Batman and the refusal to make a serious square-jawed film out of one of the most popular – and psychologically complex – comic book characters.

The controversy, which erupted in the front pages of The Wall Street Journal and numerous trade publications, focused on the casting of Mr. Keaton, best known as the anarchic prankster in last year's comedy hit ''Beetlejuice,'' as the vengeful vigilante, and the choice of Tim Burton, the ''Beetlejuice'' creator and former Disney animator, as the film's director. The suspicion voiced by hundreds of angry fans was that ''Batman'' would be a campy send-up similar to the self-parodying but hugely popular 1960's television series.
Ultimately, Mr. Keaton's Batman took a back seat to Jack Nicholson's Joker (which more or less happened in 2008's The Dark Knight as well), but Batman didn't suffer from being played by Mr. Mom, despite fans' initial concerns.

It's a little early to judge how Mr. Affleck will play Batman when all we know is that he's been chosen for the role. He may indeed be horrible, or he might put Mr. Bale to shame, but there's no way to know. Mr. Affleck certainly has a couple of clunkers on his résumé, but he also has demonstrated better professional judgment recently.

It's worth noting that holding Mr. Affleck in contempt for the decade-old Daredevil isn't completely fair. In fact, at the time the film-going public was actually much more generous then we now remember:

Daredevil had nothing to fear in its opening weekend but bad weather.

The Man Without Fear swooped into first place with $45,033,454 at 3,471 theaters over the long President's Day weekend, $2.3 million less than Fox estimated but still handily topping the $23,612,171 of last year's John Q. as the biggest bow the frame has ever seen. For the month of February, the 20th Century Fox release's $40,310,419 three-day haul is only trumped by Hannibal's $58,003,121 start in 2001.

Daredevil marks the second franchise in a row that star Ben Affleck has successfully stepped into after playing Jack Ryan in last summer's $118,907,036-grossing The Sum of All Fears. Pearl Harbor's $59,078,912, though, still stands as his biggest opening.
There's no accounting for taste, as they say. Daredevil doesn't hold up particularly well ten years later, but it didn't perform as badly as we might want to think it did.

Mr. Affleck might end up disappointing everyone who doesn't even want to give him a chance. It's worth remembering we all have a tendency to expect the worst, and we're often (and thankfully) proven wrong. At the very least, we should take comfort in the fact that it's nearly impossible for Mr. Affleck's as-yet-undelivered performance to be the silliest aspect of Batman's long film history.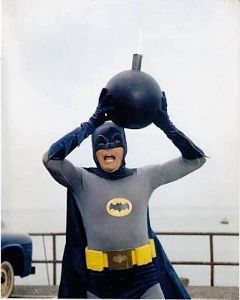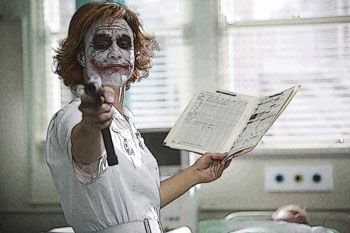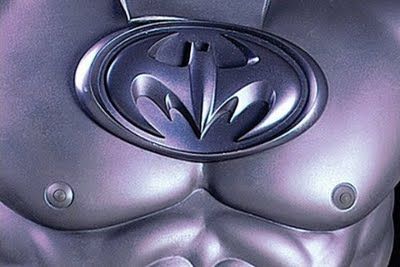 Until next week, dear readers, be merry!
comments powered by