SPOTLIGHTS
A Bloody Good Time 08.29.13: The Most Important Horror Films, Part 5: Werewolves
Posted by Joseph Lee on 08.29.2013

From Underworld and The Wolf Man to Ginger Snaps, The Howling, An American Werewolf in London and more, 411's Joseph Lee counts down the top 10 most important werewolf films of all time!

































Opening Logo courtesy of Benjamin J. Colón (Soul Exodus)



Welcome to A Bloody Good Time.

October's coming up, and I thought since last year's Horror Knockout tournament was so successful we should do it again. I'm going to put up an official poll next week with what the theme will be, but start throwing out ideas. Do you want a villain rematch? Maybe one that focuses on more minor villains (so no Freddy or Jason)? Horror heroes/heroines? Movies? Last year Freddy Krueger won over Jason Voorhees in the finals of the Horror Villian Knockout. It's up to you to decide what we'll be doing.

We're continuing with a look at the most important horror films this month. These are films that regardless of your opinion, are very important to the horror genre and all be seen by anyone who considers themselves a fan. You may not like a few of these, or may not even like them as much as other horror films in the same subgenre. That's not important. What's important is how influential the movies were and what they did to push horror forward. It's hard to deny that any of these are not an overall important film, even if you don't like the aftermath, the film itself or the sequels.

Consider this a good starting point for someone new to the genre who wants to know what they should watch first.

This week, thanks to a poll, I get to stick with my original plan and count down the ten most important werewolf movies. Werewolves won by one vote (49) over remakes (48) to get the nod.

Obviously, werewolves are not as popular as other monsters, but thanks to shows like True Blood and things like that, people are aware of them and they're not completely obscure. They haven't quite went the way of the mummy yet. Personally, I think werewolves are a lot cooler than vampires, but I don't control mainstream Hollywood trends. You all know the story. A man is bitten by a werewolf and turns into one during a full moon. He can be killed by silver, usually in the form of a bullet.

This one was actually slightly more difficult because the werewolf genre isn't as prevalent as others and even though werewolves are great movie monsters...not many werewolf movies are actually any good. But as always, this is about importance to the genre more than quality. So let's get started.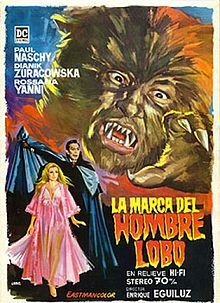 #10: La Marca del Hombre Lobo (The Mark of the Wolfman) (1968)

This film comes from Spain and stars Paul Naschy as Count Waldemar Daninsky. It was the first of a series of twelve films that ran from 1968 to 2004. Naschy played the Count in all twelve films, too. Naschy may as well be the Spanish equivalent of Lon Chaney Jr (and he actually got the part when Chaney couldn't do it) for how well-known he is in the role of the werewolf. He even starred in three other werewolf-oriented movies, although he was only a werewolf in one of them. He's a pretty big deal in Spanish horror.

While the series is important for being the longest-running werewolf film series, beating The Howling by four, the film itself also had some influence on later movies as it was the first, or at least one of the first (so it claimed) films to feature a werewolf with upper fangs. Compare that to The Wolf Man, where the lower fangs are more prominent. Obviously the whole fang thing in general died out for these movies, but like the Mexican vampire film last week that first gave those creature fangs, it was a big deal in its day.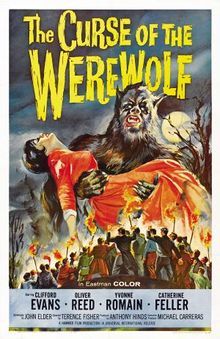 #9: The Curse of the Werewolf (1961)

While not as well-known as Christopher Lee's take on Dracula or Peter Cushing's turn as Frankenstein, Hammer a werewolf movie in their attempt to put a new spin on old favorites. Curse of the Werewolf was their first and only movie with the creature, but like all Hammer horror it impacted the genre. This particular version borrows from Guy Endore's 1933 novel The Werewolf of Paris. The werewolf origin in this story is due to an insane homeless person raping a mute woman. The offspring grows up and boom, instant werewolf.

The werewolf looked different than any other iteration, as star Oliver Reed roamed around completely covered in fur and blood-covered lips. It actually reminds me a lot of the look used in The Monster Squad, minus the snout. Makes sense that they would borrow more from Hammer since Universal copyrighted the look of their monsters. As the only Hammer werewolf movie, it is certainly a memorable one.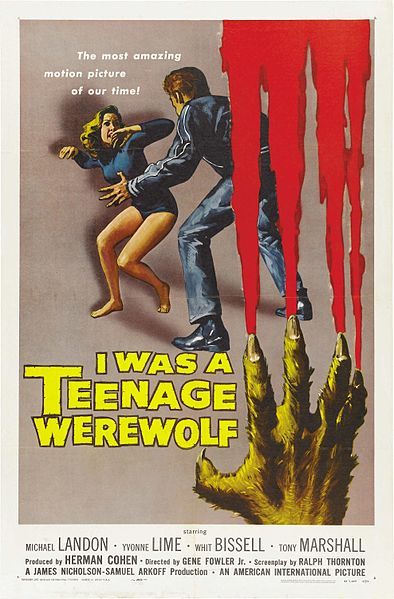 #8: I Was A Teenage Werewolf (1957)

While it's mostly considered just a campy B-movie these days, I Was A Teenage Werewolf was a big deal in the late 1950s, especially on the drive-in circuit. It made $2 million on a budget that ranged from either $82,000 to $123,000, and that's in 1957 dollars. Adjusted for inflation, it's nearly $17 million for a budget just under a million. While not a huge hit, that's still a sold money-maker. Anyway, the money's not important here. What's important is the impact.

Not only did Teenage Werewolf spawn a lot of "I Was A Teenage" something-or-other movies (some by producers AIP, others by other rip-off movies), but the very idea that a teenager could turn into a werewolf and kill people was shocking and unusual for its time. By the time the 80s came around we had Teen Wolf and it was played for laughs, but here it was meant to be frightening and for some people it was. In another note, a young Michael Little House on the Prairie" Landon plays the titular werewolf.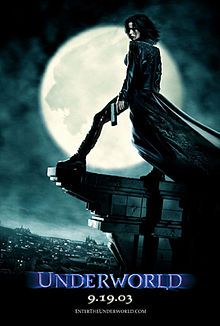 #7: Underworld

While not particularly original or influential (wasn't the first time vampires and werewolves fought), the Underworld films are important due to how much money they made and how they put the werewolves back in the public eye after their release. Sure, they didn't make Twilight money, (only $458 million worldwide), but they are very popular and helped bring the werewolf into the modern era with a new spin on things. This time they were called Lycans and were actually a race, battling vampires for centuries.Underworld places over Twilight since the creatures here are actually werewolves and the creatures in Twilight are actually shape-shifters (look it up). That makes Underworld the biggest money-making werewolf franchise ever.

The last big werewolf movie before Underworld, culturally and financially speaking, was probably Wolf and that was almost a decade before. Between Wolf and Underworld, werewolves were relegated to indie fare (admittedly good movies like Ginger Snaps and Dog Soldiers). After Underworld, we had more Hollywood takes like Van Helsing, Cursed and Skinwalkers. Yes, all three were terrible but that's not the point I'm trying to make here.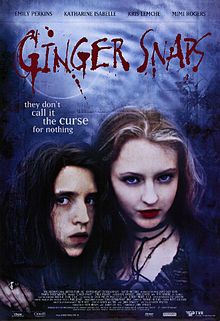 #6: Ginger Snaps (2000)

Speaking of cult indie werewolf movies, Ginger Snaps is a great one. It's definitely one of my favorites, if I were making such a list (and I have, if you're curious). It's an incredibly smart Canadian horror film that uses lycanthropy as a metaphor for a young woman's puberty (particular her period) full of gore, dark humor and Katherine Isabelle being sexy. So that's all the ways I think it's a good movie, but why is it an important movie?

It was made on a low-budget and made back almost five times the amount. It showed that even low-budget indie horror films can do werewolf movies and do them well. You didn't have to have poor special effects and terrible acting, although that didn't stop many other indie horror films. While I love Dog Soldiers, this movie was the bigger hit and had more influence over using what is normally a B-movie monster and telling an intelligent story with it. So that's why it gets the nod evne though they both came out within years of each other.

Also, Jennifer Body completely ripped it off and did it terribly, so there's that.




#5: Werewolf of London (1935)

I'm not going to pretend that Universal Pictures' Werewolf of London was the very first werewolf movie. That would just be silly. However, the films before that were obscure and mostly lost fare, including a 1913 movie called The Werewolf, and a German movie that was the first "talkie" to feature the monster. None of the films really made an impact, while Werewolf of London did. It was the first mainstream Hollywood film to feature a werewolf, and would directly influence The Wolf Man six years later.

The two movies also share the same special effects artist, Jake Pierce, who provided the werewolf design in both movies. While they look different, you can definitely see how he got from the design in this movie to what he put Lon Chaney in for The Wolf Man. It also influenced other films in the genre by making lycanthropy something you can catch if you are bitten, which actually wasn't present before. Once again, it's something that's so common today that you can't imagine there was a time when it didn't exist.






#4: Frankenstein Meets The Wolf Man (1943)

This movie isn't as big on werewolf movies as it is on the horror genre in general. It's the first movie where two monsters clash! The Frankenstein Monster and the Wolf Man duke it out for supremacy. It's a trend that has now been around for a long time (Toho pretty much built their studio on it) but this was the first. If you're a long-time reader of this column, you'll know that I love both Universal horror and movies where monsters fight each other. So of course I love this movie.

The film was such a hit that Universal began churning out similar monster mash movies in an effort to keep their properties going. These included House of Frankenstein, House of Dracula and of course, Abbott and Costello Meet Frankenstein. Universal paved the way for other movies of a similar style and today we are celebrating the tenth anniversary of Freddy vs Jason. Funny how things work out.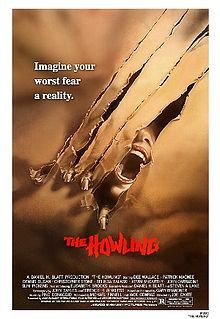 #3: The Howling (1981)

1981 was home to three werewolf movies, and two of them were really good (and important). The third was Wolfen. We'll get to the other one later, but let's talk The Howling. I personally prefer this movie over all other werewolf movies, but it only ranks three just because of how important the other two films are. In this case, #3 isn't bad.

The Howling is a modern horror film that paid homage to everything that came before it while using unique special effects techniques that paved the way for werewolf movies to follow, thanks to the underrated work of Rob Bottin (who also did the work in The Thing). The movie is known for its transformation sequence, the fact that it plays off expectations for these kinds of movies and the final, with Dee Wallace turning into the cutest werewolf you ever did see. It's actually quite sad. It's only a touch below the #2 entry, which came out the same year.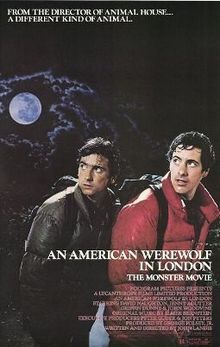 #2: An American Werewolf in London (1981)

While An American Werewolf in London didn't cause the creation of the Academy Award for Best Makeup Effects (that would be 1980's The Elephant Man), the film was the first movie to receive the award and only one of four horror films to ever win. The others include The Fly, Bram Stoker's Dracula and The Wolf Man remake, giving Rick Baker the same award for the same type of monster nearly thirty years apart.

If you haven't seen the transformation sequence, then you need to just go rent the movie. It's amazing and to this day is one of the best werewolf transformation sequences of all time, if not the best. It has influenced and changed how horror effects were done in the 1980s, which of course paved the way for the effects seen in big budget movies like The Fly and The Thing. As this is a horror comedy, it also influenced many similar films. Edgar Wright has even stated that this movie was an influence on him. It's also just a damn good movie, if you want my personal opinion.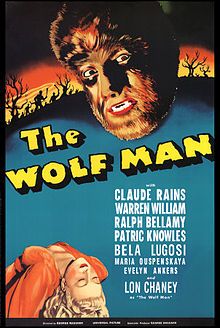 #1: The Wolf Man (1941)

There's a reason that the Universal films are still beloved today and it isn't only the fact that they're still really good movies. They were among the biggest horror films of their time period and set the stage for everything that came later. The werewolf movie was still relatively new when this came out and so many of the conventions we now know either came from this or its various sequels. Although the actual full moon part didn't come until the sequels, as the transformation occurred in the autumn "when the wolfsbane blooms".

Besides obviously impacting every werewolf movie that followed it either directly or indirectly, the film also marked the first time an actor would play a character in every film of a horror series. Karloff stopped playing the Frankenstein monster after three films and Lugosi only played Dracula twice. Lon Chaney Jr played Larry Talbot in five films. These days, it's common for a horror villain to keep appearing played by the same actor. Chaney likely would have kept going too, if Universal didn't stop their focus on gothic horror.




Ending Notes:

That's it for me. Leave some comments here on or my Twitter. Next week, it's the first of a two-part look at Troma! I had to get around to that company eventually.



Closing Logo courtesy of Kyle Morton (get your own custom artwork and commissions at his Etsy account)



A Bloody Good Time: The Store is now officially open! Like this design? You can now find it on most of my merchandise! Click here to find shirts, posters and more!

For those interested in more of my movie reviews, I've created a new blog! Check out the brand new Not-So-Bloody Good Time!

And of course, if you want to know if I've ever covered anything or want to read a past edition, there's the Bloody Good Time Archives! Yes, you can finally read every edition of ABGT going back to the beginning! Just ignore my early writing style...I was new.

See you next week!
comments powered by