SPOTLIGHTS
Alternate Takes 08.31.13: Ben Affleck's Acting Roles
Posted by Shawn S. Lealos on 08.31.2013

From Argo and The Town to Chasing Amy and more, 411's Shawn Lealos looks at Ben Affleck's top 5 acting performances in the wake of his casting as Batman!

Welcome to Week 265 of Alternate Takes, my name is Shawn S. Lealos and you have entered my world.






Last week, I talked about why people should wait until Batman vs. Superman comes out to judge Ben Affleck's casting as Batman. It was interesting to see the comments were split pretty evenly, and a lot of people didn't seem to mind the casting and are taking a wait and see attitude.

However, there were also the people who claimed that I shouldn't compare the hatred over the casting of Heath Ledger and the hatred over the casting of Ben Affleck because Ledger was a proven great actor and Affleck apparently isn't. Of course, this is just revisionist thinking and people who want to pretend that people weren't saying the exact same thing about Ledger ("nothing but a pretty boy," a "gay Cowboy," "a bad actor").

Heath Ledger proved everyone wrong (although he still has his detractors). Ben Affleck could as well. In this week's Alternate Takes, I give you five Affleck takes that proves he is far from a bad actor.




Argo

I am still surprised that people have turned on Affleck so quickly after he finally won people over with his Argo Oscar win. It was just a few months ago that people were coming to his defense, arguing that one of the biggest snubs of the Oscars was not nominating Affleck for directing Argo, especially after he won the Golden Globes award. While his praise came for his directing, he was also solid in his acting role. Affleck grew the big beard and refused to cash in on his movie star looks for the role of a man who heads into foreign territory to help rescue innocents trapped in a hostile environment. Look, Batman is a role where a man wears a mask and grumbles his lines before doing heroic things. What Affleck did in Argo was miles above what he will bas asked to do while wearing the Batman mask.




The Town

While Argo won Ben Affleck his first Oscar for directing, he should have been at least in the mix as a nominee for The Town, the movie that proved that he was a force behind the camera. In The Town, Affleck played a more important role than he did in Argo and turned in another great performance. What I see from his acting roles in these two movies was that, as a director, I think he learned a lot more about acting in general, and has continued to grow and improve as an actor. Hell, he proved in these movies to be a good enough actor to attract the attention of Terrence Malick, and if he is good enough for Malick, he is good enough to be in a Zack Snyder superhero movie. Honestly, comic book fans have very heightened expectations for what it takes to portray a man in a mask. Bruce Wayne is the hard role – which Affleck has proven to be capable of (see: State of Play and The Company Men). The Batman role should be a cake walk. Hell, no one thought Michael Keaton could do it (too short, comic actor) and now he is one of the favorites.




Hollywoodland

When it comes to superhero movies, everyone is complaining about how "Ben Affleck ruined Daredevil" even though he had nothing to do with what was wrong with the theatrical cut of Daredevil. That would be the writer-director, and just look at how he adapted Ghost Rider for proof of that. But, Affleck also played Superman – or at least the man who played Superman - in Hollywoodland. One thing people need to remember is that the rebirth of Ben Affleck didn't start with his directorial effort Gone Baby Gone, but it started with his supporting performance as George Reeves in Hollywoodland. For anyone who thinks Affleck sucks as an actor, check out his performance here where he won the Best Actor at the Venice Film Festival and picked up a Golden Globes nomination for his work.




Shakespeare in Love

Ben Affleck's "pre-Jennifer Lopez" work saw him in Kevin Smith movies and big budget blockbusters (the real reason people hated him was because he went for the big money movies and people hate success). But, there was also the one big moment where he appeared in an Oscar winning movie. Shakespeare in Love won seven Oscars, including Best Picture, and was Affleck big prestige picture at a time where he was blowing up asteroids in other movies. Affleck appeared in the movie as Ned Alleyn. His role was an interesting one for Affleck at the time, as it was almost a parody of his life in Hollywood as Ned took a role in Romeo and Juliet believing he was the star of the movie. Affleck wasn't the star, but he turned in a solid performance in a role that was almost lampooning himself. Ben Affleck is not a bad actor, he is just someone people have conditioned themselves to hate.




Chasing Amy

Personally, I have been a fan of Affleck for years, back to his performances in Dazed and Confused, Mallrats and Good Will Hunting. In Chasing Amy, he starred front and center in Kevin Smith's most positively critically acclaimed movie. Affleck starred as Holden and Jason Lee starred as Banky, two comic book creators in a tale where Holden falls in love with a lesbian played by Joey Lauren Adams. Adams picked up a Golden Globes nomination and Lee won an Independent Spirit award, but Affleck held his own in Smith's most mature, grown up movie. Plus, it all led to Affleck returning in Jay and Silent Bob Strike Backs, where he delivered this bit of dialogue: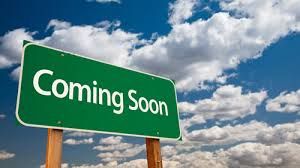 2013
September 6 - Riddick
September 13 - Machete Kills
October 25 - Oldboy
November 1 - Ender's Game
November 8 - Thor 2: The Dark World
November 22 - The Hunger Games: Catching Fire
December 13 - The Hobbit: The Desolation of Smaug
2014
January 24 - I, Frankenstein
March 7 - 300: Rise of an Empire
April 4 - Captain America: The Winter Soldier
May 2 - The Amazing Spider-Man 2
July 18 - X-Men: Days of Future Past
August 1 - Guardians of the Galaxy
August 22 - Sin City: A Dame to Kill For
2015
March 6 - Fantastic Four
May 1 - The Avengers 2
November 6 - Ant-Man
comments powered by