SPOTLIGHTS
Comics 411 09.04.13: Comic Books on TV Edition!
Posted by Steve Gustafson on 09.04.2013

News and thoughts on Uncanny X-Men seeing the return of an old villain, the latest on Captain America, Krypton returning in the pages of Superman and more! Plus what comic book would make the best TV show?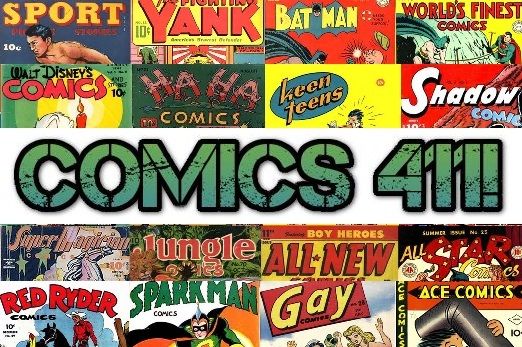 Welcome back to the Comics 411! My name is Steve Gustafson and this is a corner of 411mania reserved for those interested in talking comics! As always, I want to thank everyone who took a few minutes to read and comment last week. For some additional reading you can check out my interview with Playboy's Miss August, Val Keil! Then peep my interview with one of the coolest dudes in Hollywood Ari Gold! Want more? OK. Read my review for American Courtesans! Still not enough? Take your pick between my Comics 411 or my Big Screen Bulletin!

And away we go...

Last week I showed the Lobo redesign from DC. Seems the new look upset a lot of people on the internet. Not just the look but the rewrite of an existing (and popular) character. DC's Editor-in-Chief Bob Harras clarified that the other, grittier-looking Lobo was an impostor, and the real, slimmer version of Lobo is angry that someone is impersonating him. "A ruthless killer, Lobo is on a quest to kill the man who has taken his name," Harras said in one of DC's "What's New in the New 52" columns.

Fans wondered how the redesign was received by Keith Giffen, Lobo's co-creator. "I'm sure Keith Giffen is pissed," a poster on Newsarama said. Not so fast. "I've seen the new Lobo," Giffen said, "but you have to understand that Lobo is a character that, last year, I swore off of. I don't own him. And he was created for a specific purpose."

To explain, Giffen said he was trying to create a character that would parody other comic characters of the time. "It was back when, like, supposed heroes were out there shooting people and doing villainous stuff and claiming to be heroes," he said. "I thought I'd come up with a character that made fun of it. "And he caught on," he said. "Lobo was created to be an indictment of the very genre that he became a poster boy for. That backfired on me viciously! I thought Lobo would be one mini-series and then, 'The End.' I thought he was that reprehensible."

They asked if Giffen was glad Lobo's look has changed to something more in line with today's pop culture than the one in which he was created. "Yeah, I would say so. I would think it's tied into more of today's pop culture, even though I'm not 100 percent sure what that means," Giffen said with a laugh. "I saw the drawing and I just thought, the thing that ran through my head was, of course," he said. The writer/artist said that Lobo, the way he previously existed, had run his course, at least as far as he was concerned as a writer. "And my Lobo stories still exist, in whatever nebulous, weird realm it is," he said. "The books still exist. Nobody traveled through time and burned all the books...I wish them all the luck in the world," he said. "I had my say, and now it's time for somebody else."

What do you think of the Lobo drama?



READER ROUNDTABLE

In comic books, death is relative. Just because someone dies doesn't mean they're "dead". Even the definition of "resurrection" is subject to interpretation. Knowing all this, I asked, "Who Had the Best Resurrection in Comics?" I put some of the bigger names on the poll and this is how you all voted:

Jason Todd 22%
Bucky Barnes 18.74%
Superman 15.03%
Jean Grey 14.6%
Batman 11.33%
Green Lantern 7.63%
Colossus 6.97%
Supergirl 2%
Green Arrow 1.31%
Red Skull 0.87%

Jason Todd! Can't say I'm surprised. I will say that I enjoyed his AND Bucky's storylines. But we're not here to hear me go on about how I initially thought both would fail. I'd much rather hear what you all had to say.

Goober: "Since comic book resurrection nearly always has some twist ( like never was really dead, or a clone, or doppelganger from alternate universe, etc), I think you should just judge it by story arc. For me, Bucky's was the best."

CyberVenom: "My favorite resurrection? Easy!
1. Ra's Al Ghul.
2. Ra's Al Ghul.
3. Ra's (again)
4. Ra's (Animated)
5. Uncle Ben.

He's dead you say? Then I'll say Ra's again in a Russo swerve."

X: "Best resurrection? I don't think its been nailed yet.

I'd discard Jason Todd and Bucky. Both lead to great stories ("Under the Red Hood" / "The Winter Soldier") but they broke the golden rule of resurrections - no one ever stays truly dead except Jason Todd, Bucky and Uncle Ben.

I never read the Green Lantern / Green Arrow / Supergirl stories, so I can't comment.

Batman lead to a great story ("Battle for the Cowl") but the actual resurrection was lame. To find out that he was secretly thrown out of time by Darkseid and battled his way back through thousands of years of history is just so far out of the mythos, especially when on of his key enemies has a thing called the Lazarus Pit which would be the perfect Deus Ex Machina if you did want to do a resurrection story.

Superman just seemed to pointless. Unleash a monster no-one had ever heard of before who hangs around long enough to kill Earth's Mightiest Hero, then strap him to a giant asteroid so we never see him again (or at least, don't see him for a while). It was just one big out of the blue death that made no sense.

Colossus shouldn't have been killed off in the first place. Sure, the sacrifice was perfectly in character, but then its just wait two years until you find some insane way to bring him back to life that also didn't make much sense.

That leaves the only two that made sense to me. With Jean Grey we had already gone through the Phoenix / Dark Phoenix saga, and I know it required some retcon work (and pissed off Jim Shooter and Chris Claremont at the same time), but at least, knowing that Jean Grey and/or the Phoenix had near omnipotent power made it at least plausible to tell a resurrection story. Still, the actual resurrection itself was a bit of a 'meh' storyline.

Likewise, Red Skull made sense. Nazi science was already well established, as was Arnim Zola, and the character evolution from dyed-in-the-wool Nazi to American super patriot made it at least an interesting commentary. But the story of his resurrection is one of the weakest stories since his resurrection."

Dos-Face: "Most shocking character resurrection? Jason Todd, easily. Despite the fact the voting may have been rigged, Jason Todd was ultimately killed by fans that disliked the character THAT much. Him coming seemed the least likely resurrection ever.

However, the best-handled resurrection would have to be Bucky, aka the Winter Soldier. Sure, he technically wasn't killed but the way his story was told for how he was brought back into the Marvel Universe (body found by Russians, brainwashed into becoming a master assassin/fighter, finally breaks free of brainwashing after a fight with Captain America and some help from the Cosmic Cube) was really well-put together.

He also had a cool costume. Dark blue/black suit, big combat boots, some light armor, an awesome bionic arm, and long hair. He looked kick-ass.

Russians finding a body and brainwashing that person > Superboy punching reality."

naitch: "About your poll: Did Bucky ever truly die? He was recovered by the Soviets and kept in suspended animation between missions, but he was never dead.Technically, Superman was never dead, just MOSTLY dead. i guess Supergirl died in the first Crisis, but that got retconed out of history. Same with Jason, if memory serves- wasn't he brought back with a Sueprboy punch? And which resurrection are you talking about with Jean Grey? My vote has to go for Superman, though, because it was such a powerful story. Second place goes to Green Arrow. "


Like I mentioned, resurrection in comics is a weird thing. You all did a great job backing up your vote and that's always appreciated.

I want to keep this column focused on comics books and try to avoid delving into anything related to TV or Movies. But over the weekend I was involved in a massive debate about which comic books would translate well on the small screen. I threw together 10 but I could have easily done 100. Here's my Ten Comic Books That Should Be a TV Show, in no particular order:

Y: The Last Man. The classic Vertigo series from Brian K. Vaughan. The story follows Yorick, who somehow survives a global plague that wipes out every other man alive. I'm sure it would look (and feel) very much like The Walking Dead but I think that's a good thing.

Dr. McNinja. I think we're severely lacking shows that are pure random fun. Like this book. He's a Doctor. Who's also a ninja.

Starman. The reluctant hero never gets old! James Robinson's run on DC's Starman is the blueprint for a great series.

Ultra. I've heard this described as Sex and the Super-City. The Luna Brothers series has the main heroines fighting crime and talking about trying to find true love and balancing a job.

Ex Machina. It's Vaughan again! We are in need of a smart political series with a twist of super heroism. Enter NYC Mayor, Mitchell Hundred, who has to use his smarts to get out of problems instead of his fists.

The Boys This comic has been called vulgar, raunchy, and gory. Garth Ennis' series is about a group who have taken it upon themselves to police the superheroes. Who are power hungry celebrities who could care less whether they destroy a building during a clash with a villain or accidentally kill a bystander. Could this make it to TV? Probably not. But it could push some boundaries.

Preacher. You knew this had to be on here! Preacher has come close to becoming a television series once before. I'm sure a show about a preacher pissed off at God, a gun-toting woman for hire, and an alcoholic, Irish vampire is an easy sell. And let's not even delve into the crazy supporting cast. This show would be controversial and the religious mob would hate it. Let's get it made!

Invincible. I love Invincible. Robert Kirkman's series created the perfect mix of the angsty teen superhero in the mold of Spider-Man and gives him Superman powers. Oh, and his dad, Omni-Man, was secretly trying to take over the world.

Sandman. A no-brainer. Neil Gaiman Presents: Tales of the Sandman. An anthology series.

100 Bullets. I would love this...if they could promise to stick to the series faithfully. You're given 100 untraceable bullets, a gun, and the name of the person who wrecked your life. What do you do? Brian Azzarello and Eduardo Risso created a classic.

OK, go ahead and vote on which one you'd like to see the most BUT please comment on ANY comic you'd think would make a good television.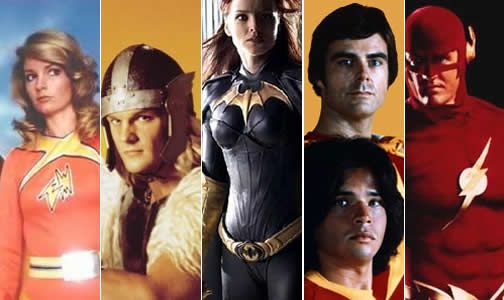 NEWS!

Captain America! Steve Rogers has been through a lot recently. If you picked up Captain America #10 by series writer Rick Remender and artist John Romita Jr., you read the finale of the "Dimension Z" arc and a tragic ending to one of Captain America's most harrowing periods of his life. Beware...There be SPOILERS ahead!

Captain faced off with Godzola in Dimension Z and won, only to see his long-time partner and lover Sharon Carter fall to her death as he escaped. Carter has been a fixture in Captain America since Ed Brubaker took over the series in 2004.

Remender spoke about the arc and what to expect in the future.

On the recent happenings and the impact on Captain America. "Again, it goes back to Steve spending his past 12 years in Dimension Z and suffering the loss of his adopted son. Also, spoilers here for those that haven't read #10, but he also saw the death of Sharon Carter.

The death of Sharon isn't something Steve will be able to recover from very easily. He's been through a lot of loss recently, but he's needed. Cap is need. So Steve Rogers stands up no matter how hollow or shattered he is. And he fights forward, but also sees his own limitations. And he's going to experience those limitations.

It's a brand new day for Cap starting with Captain America #11 – a brand new era, in fact. It's the first step in what I have planned coming next."

On the return of Nuke. "As I said earlier, we're entering a new era of Captain America after Dimension Z; Cap's spent 12 years in Dimension Z but it's only been an hour for people on Earth. Spoilers for those who haven't read Captain America #10, but he's in quite a different place. It looks like the same Earth to him, but it's a very different, older Steve Rogers. For him the past twelve years saw him raise a son, topple an empire, but now he's come back to Earth and nothing has changed for anyone else.

And Nuke is a character who is basically someone who wanted to be Steve Rogers but was turned into a super soldier during very tumultuous times during the Vietnam era. Basically, Nuke was misused and his mind was broken. And Nuke is someone who views himself as a super soldier, a pure patriot, fighting the good fight. He was one of America's Super Soldiers after the disappearance of Captain America, but his mind was broken and he was misused.

Bringing Nuke in offered me the opportunity to reflect on Steve through Nuke, a mirror through two different eras. We're entering a classic war story here, as well as Frank Miller and David Mazzuchelli's original story introducing Nuke. Basically we're telling the next chapter in both Nuke and Steve's lives. It's a big story and one we took very seriously. This is a big focus on Nuke and also begins the transition back into traditional Cap stories with war, espionage and international spy fun."

What do you think about the latest Captain America news?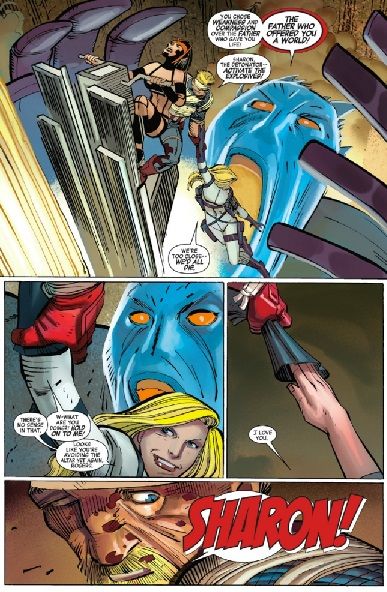 Sex Criminals. Matt Fraction and Chip Zdarsky bring to Image Comics...Sex Criminals. A SciFi Sex Comedy. In Sex Criminals, it's the classic story of boy and girl meeting. Both boy and girl discover that when they're having sex, they can stop time in a limited capacity...so, they take their newfound ability and use it for sexual bank robbing adventures.

To talk more about Fraction's latest creator-owned story, the writer and his artist Zdarsky took a press conference over the phone, and brought along some art from the first issue to debut.

Fraction has known Chip for awhile, and knew his work before him. "The entire book was born out of a very sincere desire to work with him. We talked about various ideas, with Chip saying we should do 'our Game of Thrones' which I thought was a terrible idea. But then he came up with this idea of us hitting a sex comedy, and..." Zdarsky interrupted, "and that was me baiting the hook! And we threatened each-other with doing it, and now we have a comic book coming out in a month."

Heidi from the Beat asked if there was anything that was "too far?" Fraction said, "We're not going to do any penetration or ejaculation - it's really more of a romance book than a sex book, sex is just the vehicle to get there." He cited things like "American Pie" as the upper guidline. Zdarsky noted that there really aren't a lot of extremes, nothing that they even wanted to do. There are jokes in the background that are probably the most crazy. "But who's to say, by issue 10, we could be covered in all sorts of fluids."

Matt from CA asked about the "Criminals" part of the title not showing up much in the first two issues. Zdarsky said that it's a matter of meting things out. Fraction said, "It's not True Romance, fun loving bank robbers is not the book we're doing. It's tricky to introduce the crime element to it, because we've opened up this emotionally frail element to the book, and we need to speak to their characters and them being able to have this idea of being able to get away with stuff. We had to earn it with character and not just drive it into a fantastic, Tarantino-esque 'we'll survive because we're the leads.' I wanted you to like these people and understand them before they broke the law.

Sex Criminals #1 hits stores September 25, 2013 from Image Comics. Final orders are due from retailers on Monday September 2, 2013.

Curious?





Bubble Head? Do you remember the David Finch cover for New Avengers #1 back in 2004? It teased a drastic new lineup for the team that included Captain America, Iron Man, Spider-Woman, Luke Cage, Spider-Man, Wolverine, and... some person with a bubble-headed helmet on. When the issue came out that "bubble head" was changed to Ronin and that as that.

Nick Lowe, editor of Uncanny X-Men says that "bubble head" was "all part of the plan." Now writer Brian Michael Bendis and artist Frazer Irving have brought "Bubble Head" to the pages of Uncanny X-Men #11 as a mystery villain sending Sentinels to harangue Scott Summers and his team.

Bendis teased the return on his tumblr page, reposting the original image and saying, "whatever happened to this guy?" Lowe told Newsarama, "This has been Brian's plan since he wrote Daredevil #26, actually," seemingly in jest. However, when he was asked about reusing a design from almost a decade ago, Lowe reiterated, "it was all part of Brian's master plan." Lowe praised Finch's original design of this mystery character, saying, "he's a great artist and I miss him!" but while he couldn't say much about why the design was re-used, Lowe was mum.

Any guesses on where it's going?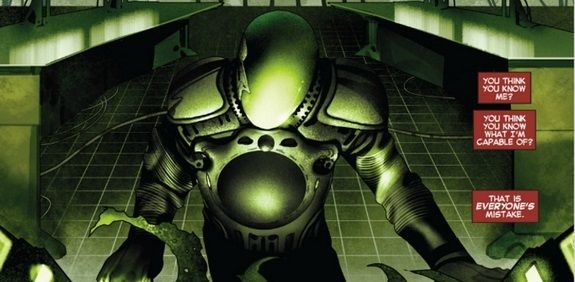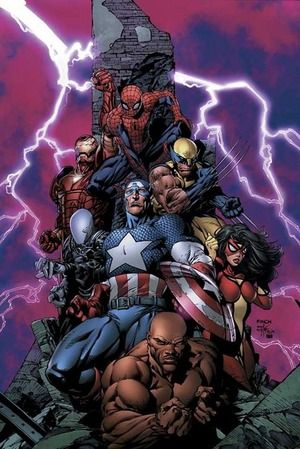 H'El The Superman titles survived "H'El on Earth," but now they'll experience H'El on Krytpon. In a crossover this fall, the Superman books will be immersed in a storyline titled "Krypton Returns." The story, guided by Superman and Action Comics writer Scott Lobdell, follows up on the disaster teased after the villainous character known as H'El disappeared from Earth.

H'El was last seen traveling back in time to Krypton. What happens next...well, it's not going to be good for Superman. The Super-book writers have been laying the groundwork for "Krypton Returns" for months now, not only in the "H'El On Earth" story earlier this year, but even in the #0 issues in September 2012. In those issues, it was revealed that Superman, Superboy and Supergirl all time-traveled for some reason to the time period of Krypton's explosion. Now it's implied that the time travel will be associated with the heroes' effort to stop H'El from changing Krypton's past.

Talking about the H'El, Lobdell says, "Yeah, unfortunately, when H'El learns his true origin [in Superman: #23.3: H'El], all his previous motivation, as far as wanting to bring back Krypton and make it better, goes flying out the window in the face of his horror in understanding, at last, who he really is and how he came to be.

So rather than a continuation of the story, there's an escalation of the threat of H'El and Krypton. And rather than his original more altruistic leanings, we discover he's more inclined to use the return of Krypton as a bludgeon with which to express his rage."

Excited about this direction?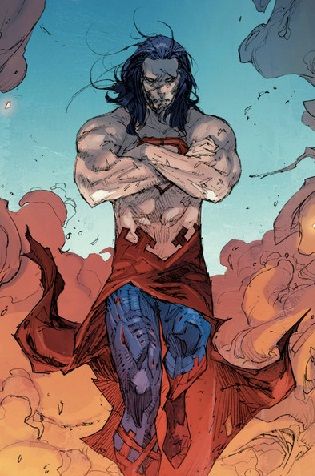 Small Press Expo! We're almost there! Enjoy a little taste of the coolness that the Expo brings...







REVIEWS!

Do YOU want to be a reviewer for COMICS 411? Send me an email at stevethegoose@gmail.com to find out how! Take it away, RobF!

Thanos Rising #5
By RobF

The end is here. The final chapter of Thanos Rising has arrived and issue #5 is a strong end to the series. Jason Aaron brings the character full circle as he returns to Titan to destroy his old home and finally convince Death to respond to his affections. There aren't many surprises to be had in this finale, as the story ends pretty much exactly as you would expect. Emotionally, the script does suffer at times from Aaron's previous lack of focus on Thanos' family members. Seeing his final confrontation with his father should have more of an impact.

In this final issue, we see Thanos bring his genocidal rampage back home to his home planet Titan. Just before destroying everything Thanos confronts his father who is wrought with anguish over what his son has done. In a poetic twist, Thanos' father constructed a weapon designed to take the life of his son, but in the end he is unable to complete the task. In a last ditch effort Mentor attempts to convince Thanos that his great love is not real but a figment of his imagination. Does he succeed?

In the end, after the grim realization Thanos rejects Death and looks to the future, alone. It's an important distinction because up until then, Thanos' main motivation, besides the accumulation of power, had been an obsession with Death.

Simone Bianchi's art is an acquired taste. I think in this case it matches the atmosphere of the story. The characters have looked appropriately alien but overall I am not a fan.

Aaron made some interesting additions to Thanos' origin that will hopefully come into play in other stories down the road. And as we have seen in past issues (Infinity Gauntlet being one) Thanos and Death they are far from through with each other.


WEBCOMIC of the WEEK!

Do you have a web comic that you want me to push? Send it my way or mention it in the comments so I can take a look and share!

I poked over to loldwell.com and had a pretty good time. I used this sample because I KNOW people who are like the last panel. Always creeping on other people's games! Enjoy!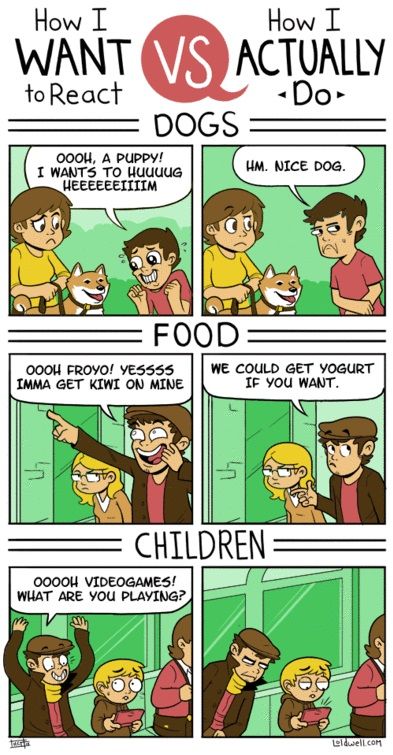 Before I say GOODBYE!
Follow me on Twitter for random bits, news RT's, and updates! Only at http://www.twitter.com/stevethegoose!

My Hollywood gossip (and anything else!) Hollywood 5 & 1!

Are you a fan of 411mania on Facebook? Keep up-to-date on news and contests!

Are you following 411mania on Twitter?
http://www.twitter.com/411mania
http://www.twitter.com/411wrestling
http://www.twitter.com/411moviestv
http://www.twitter.com/411music
http://www.twitter.com/411games
http://www.twitter.com/411mma

If you have some down time and are looking for a great place for great fun, check out Tiger Flash Games!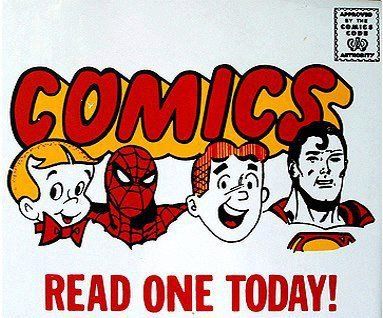 That's all the time I have. See you next week!
comments powered by