SPOTLIGHTS
411 Movies Roundtable 09.04.13: Riddick, Prisoners, More
Posted by Chad Webb on 09.04.2013

Are we looking forward to Riddick? Was We're the Millers the biggest winner of August? Was Kick-Ass 2 the loser of the month? The 411 staff takes a look in the 411 Movies Roundtable for September!










































411 readers, I give to you the Movie-Zone Roundtable for September 2013. This month's participants have mixed reactions to quite a few titles, but not even Bryan is enthusiastic about Battle of the Year. Most of us are looking forward to Don Jon, but everyone but me seems to care about Riddick. Check out the rest of our thoughts!

For the September 2013 edition, the following staffers have contributed:

Jeremy Thomas: Host/Writer of multiple columns. The 8 Ball
Jeremy Wilson: Author of The Hush-Hush News Report
Bryan Kristopowitz: Creator of The Gratuitous B-Movie Column
Terry Lewis: Movie Reviewer - The World's End
Paul Lapointe: MMA Columnist of Forgotten Fights, which is coming soon.
Chad Webb: Columnist/Reviewer of Ask 411 Movies



THE MONTH THAT WAS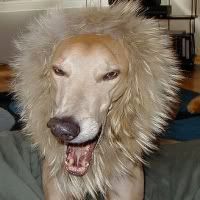 BRYAN KRISTOPOWITZ



Biggest Winner of the Months: Director Lee Daniels, as his The Butler became the hit of the month. It'll be interesting to see what the various experts come up with to explain the movie's success (Oprah? The battle with Warner Bros over the title? The politics of the time? The fact that it's not a big budget superhero movie?). Will the movie have a presence at the Oscars? A very close second is We're the Millers. Who the hell thought that movie would have legs?

Biggest Loser of the Month: Kick-Ass 2. The movie failed to ignite much interest at the box office, which means the movie will have to make its money on home video. That's never a good prospect for a theatrically released movie.

Biggest Movie News of the Month: Warner Brothers announcing that Ben Affleck will be the next Batman. The internets exploded, with seemingly most everyone hating the idea (Daredevil as Batman? Outrageous!). But the WB is behind Affleck, and I think it's best for everyone to just keep an open mind about it.

Your Most Anticipated Movie of the Month: Riddick

Recommended DVD Release of the Month: Sharknado, Star Trek Into Darkness, Frankenstein's Army, World War Z, Day of the Dead Collector's Edition (Shout! Factory), Iron Man 3, Prince of Darkness Collector's Edition (Shout! Factory), Family Guy Volume 11, V/H/S/2, Blood of Redemption (Dolph Lundgren)

Classic Movie of the Month: Pitch Black (2000): I remember being blown away by this badass sci-fi horror flick when it was in theaters. Vin Diesel immediately became a B-Movie screen legend with his performance as Riddick. The monsters he and the others (Keith David!) had to fight were scary as hell. With the third Riddick movie set to come out this month, it's time to get reacquainted with this and its big budget sequel (Chronicles of Riddick). Riddick is awesome.

Movie Quote of the Month:
"All you people are so scared of me. Most days I'd take that as a compliment. But it ain't me you gotta worry about now."- Riddick (Vin Diesel)- Pitch Black (2000)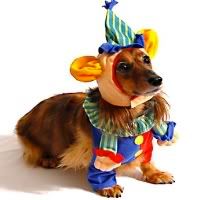 JEREMY WILSON




Biggest Winner of the Month: We're The Millers. The biggest August release was We're The Millers? Really, America? By the time you read this, We're The Millers will be closing in on $100 million domestically, already assured of making money and – gulp – increasing the likelihood of We're The Millers 2. Apparently, more people than I would have thought wanted to see Jennifer Aniston as a stripper who keeps her top on. I'd imagine you'll next be seeing Aniston in upcoming roles as a belly dancing fortune teller, a swinging soccer mom, a teacher turned porn star and a sex-addicted airline pilot. Oh and We're The Millers 2. Jennifer Aniston... This Is Your Life!

Biggest Loser of the Month: Paranoia is such a massive miscalculation that you care less about what went wrong and more about who exactly is going pay for it. Liam Hemsworth? Robert Luketic? Or the poor studio exec who green-lit it and its reported $35 million budget. As with last month's R.I.P.D., it's hard to understand how a film that got this much top-level talent (Hemsworth, Harrison Ford, Gary Oldman, Amber Heard, Richard Dreyfuss) turned out so ridiculously sloppy, stupid and bad. It would probably be easy to put much of the blame on Luketic, but honestly this is the kind of cinematic disaster whose failures don't easily fall on only one pair of shoulders. I might have put Getaway in this spot, but we have to leave something for October's roundtable.

Biggest Movie News of the Month: Baffleck. The Daredevil Knight Returns is easily the biggest movie news of the month as Ben Affleck has been cast as Batman opposite Henry Cavill's Superman in WB's upcoming sequel to Man of Steel. Thankfully, we went through the casting announcement, the backlash and the backlash to the backlash in about 72 hours and now we can all move on with our lives and simply wait until the first set photo and trailer leaks and we have to go through it all again. And with Affleck signing on for multiple pictures and possibly even helming a Batman film in the future, we'll be talking about it ad nauseum for years to come.

Your Most Anticipated Movie of the Month: I was a high school senior in Maryland in 2002, which meant that the early part of that school year was defined by the Beltway sniper attacks, which terrorized the DMV for the better part of a month. Ten people were killed and three critically injured, as paranoia and panic gripped the region. It's hard to really describe how terrifying that period was for folks who didn't live in the area; the randomness of the attacks and ever-shifting description of the killers (initially thought to be just one), the shootings brought a new kind of dread to peoples' lives with every passing day. Kids stopped walking home from school, people power-walked or ran through parking lots, children slouched down in cars as their parents skittishly pumped gas, eyes constantly looking for anything suspicious. People were – justifiably – freaked the hell out. So I'm looking forward to Alexandre Moors' feature film debut Blue Caprice which covers that time from the point of view of the two killers. It's gotten fairly strong early reviews and its trailer looks harrowing, but for me and others in this area it perhaps hit home more than for others.

And Riddick.

Recommended DVD Release of the Month: Sarah Polley's critically lauded documentary Stories We Tell arrives on DVD and Blu-ray September 3rd. Polley was already an accomplished actress before her critically lauded directorial debut, 2006's Away from Her. That film was the start of a second career for the 34-year-old Canadian actress, only made more exciting by her follow-up 5 years later, Take This Waltz. Polley's third directorial effort is this personal documentary looking into her own life, family and the revelation that she was the product of an extramarital affair. Since debuting at the 2012 Venice Film Festival, Stories We Tell has been getting some of the strongest reviews of the young filmmaker's career and appears to be one of the standout documentaries of this year.

Classic Movie of the Month: Vin Diesel's Chronicles of Riddick trilogy might not be the most surprising franchise of all time, but it'd probably make the list. Especially when you consider that 13 years have passed since this month's third film – simply titled Riddick – and 2000's original Diesel-David Twohy collaboration Pitch Black. The second film – The Chronicles of Riddick – was pretty damn mediocre, but the first film Pitch Black was a decent bit of sci-fi B-movie fun. From everything we've seen, I'd expect the new film to hew closer to the Pitch Black part of the series and that might make Riddick a bit of September fun at the movies.

Movie Quote of the Month: From Pitch Black:
Johns: "'He just escaped from a maximum security prison."
Fry: "Should he just stay locked up forever?."
Johns: "'That would be my choice."
Fry: "Is he really that dangerous?"
Johns: "Only around humans."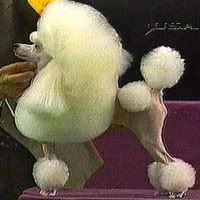 PAUL LAPOINTE




Biggest Winner of the Months: We're The Millers & The Butler. Easy pick here as the only two films to make a dent at the BO to the tune of 100 Million Domestic. Plus with the success it ushers in Jason Sudeikis as a leading funny man on future projects and Lee Butler because a documentary about his hired help was an office juggernaut.

Biggest Loser of the Month: Kick Ass 2. Ashamed of this underperforming but with Carrey declaring himself not wanting to be involved and then its subsequent tanking one can only feel bad for poor Kick Ass.

Biggest Movie News of the Month: in a duck sounding voice...Afflack...(cough) excuse me, Afflect, or Batfleck or anything but not Bennifer.

Your Most Anticipated Movie of the Month: Don Jon. JGL behind the camera and the boss himself, that's right Tony Danza in front, I am looking forward to what this brings to the table.

Recommended DVD Release of the Month: Arrow Season 1. Comic geek and a comic show, pretty self explanatory, more people watching the better. Hannibal the complete 1st Season, with probably only ten more episodes in its 2nd season more people need to see this to understand how good it is, awards aplently come nomination time. And finally Room 237, a documentary about the making of Stanley Kubricks the Shining. Some fascinating stuff here.

Classic Movie of the Month: In honour of Vin Diesel having Riddick coming out and being cast as Groot in Guardians of the Galaxy, I think I will offer up another voice role of his, The Iron Giant. Man I love that movie.

Movie Quote of the Month: Vincent: There's more vodka in this piss than there is piss.

Vincent: [voiceover] For someone who was never meant for this world, I must confess I'm suddenly having a hard time leaving it. Of course, they say every atom in our bodies was once part of a star. Maybe I'm not leaving... maybe I'm going home.

-Gattaca (1997)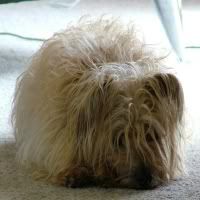 TERRY LEWIS




Biggest Winner of the Month: Based from what I've seen, I'd say We're The Millers. Holding 2nd place at the US box office for 3 straight weeks is not easy feat, even if we're at the end of the summer blockbuster season. It's really surprising to see it hold off decent competition like The World's End, Elysium and the second Percy Jackson. Look like it can fill the adult comedy gap with a modern twist, left behind from The Hangover's demise.

Biggest Loser of the Month: Sad to say Kick-Ass 2. Whilst not covering the impact of the original, it's a superb sequel and there's a lot of charm in it with the same terrific superhero humor. Sadly the victim of a crowded summer box office has killed it somewhat as you can tell Universal thought it would make much more of an impact bringing in below expectations. To be honest, I don't think the box office is massively terrible as the reported $28 million budget has been recouped and it's looking to hit $45-50 mil worldwide before DVD sales/rentals etc. Enough for a third outing for Kick-Ass? Probably not. Such a shame.

Biggest Movie News of the Month: Is there anything else? - Affleck Is Batman. Nothing has given comic book films a buzz like this in awhile but for probably all the wrong reasons. I'm sick to death of all the "LOL Affleck will suck" comments I've seen on numerous pages. He's a bloody good actor. He's won awards for his work behind the camera. If he didn't think he'd do a good job, he wouldn't consider it. I point to his superb turn in Hollywoodland too for him caring about comic book portrayals and the stigma surrounding them. Let's be honest with ourselves – he can't be any worse than Bale's hoarse Bat-voice and similarly tonnes of the same people probably slaughtered Heath Ledger when he was announced to be The Joker in The Dark Knight. Give the guy a chance before unloading your amounts of biles yeah?

Your Most Anticipated Movie of the Month: Forgive me for playing the Brit card on this one, but there's a few notable films for all the wrong reasons I'm eager to see. As well as Riddick and Rush, I simply can't wait for the terribleness of both R.I.P.D and White House Down on the big screen. Both look fantastically bad.

Recommended DVD Release of the Month: I'm going to pick something I missed out on the big screen and go for Fast And Furious 6. I've only jumped on the franchise recently but it looks like my kind film – big dumb brilliant action fests. More please!

Classic Movie of the Month: Daredevil: Director's Cut - Nope this isn't a troll. I'm putting this on a pedestal and saying how Affleck CAN do a superhero movie. Granted you have to look to the extended cut to see a better portrayal of his Daredevil but it's there if you're willing to give him a shot. It amazes me that no one has picked up on how Affleck's performance here is the best non-X-Men, pre Marvel Universe era of comic book films, well relating to Marvel at least.

Movie Quote of the Month: "You like that song boy? I'm gunna play it at your funeral." – Harry Heck to Frank Castle, after playing him a murderous intentions melody, The Punisher





JEREMY THOMAS



Biggest Winner of the Months: You don't have to like it, but you have to respect We're the Millers for becoming the most surprising sleeper hit of the summer. I didn't expect big things out of this at all but as of the time of my typing this, it's brought in $149.1 million worldwide on a budget of just $37 million. I have yet to see it so I won't judge the quality, but this is huge for director Rawson Marshall Thurber as well as Jason Sudeikis and Jennifer Aniston.

Biggest Loser of the Month: Fans of film worldwide, as Hayao Miyazaki has announced that he is retiring from making movies. Miyazaki has made some of the greatest animated films of any country at any time, from Spirited Away and My Neighbor Totoro to Howl's Moving Castle, Ponyo and more. That he won't be making moves anymore is a loss for any fan of intelligent animated films.

Biggest Movie News of the Month: Nanananananananana, Affleck! Yeah, there's no other option. I suppose I could go with the good news of James Spader as Ultron, but that's nothing compared to Affleck as Batman. I'm already beyond sick of all the backlash and defending so I won't comment further, but it is undeniably the biggest movie news of the month.

Your Most Anticipated Movie of the Month: Riddick. September is always a slack month and this September is no different, so the third entry in this particular trilogy takes the cake for me.

Recommended DVD Release of the Month: Remember what I said about Miyazaki? Well, one of the animated films he scripted From Up On Poppy Hill, hits Blu-Ray in the states this month. It's directed by his son and well...it's quite simple. When Miyazaki is involved with a movie, I have to see it. It's just that simple.

Classic Movie of the Month: With Don John coming out this month, that has me thinking about Johnny Depp's Don Juan DeMarco. The film isn't everyone's cup of tea but I really enjoyed it; Depp and Marlon Brando have great chemistry and the story unfolds really well. It's a slight film but it's one to sit down and watch on a rainy day when you're in a particular mood.

Movie Quote of the Month:
"You want Don Juan de Marco, the world's greatest lover, to talk to you? What do you know of great love? Have you ever loved a woman until milk leaked from her as though she had just given birth to love itself, and now must feed it or burst? Have you ever tasted a woman until she believed that she could be satisfied only by consuming the tongue that had devoured her? Have you ever loved a woman so completely that the sound of your voice in her ear could cause her body to shudder and explode with such intense pleasure that only weeping could bring her full release?"

Don Juan (Johnny Depp), Don Juan DeMarco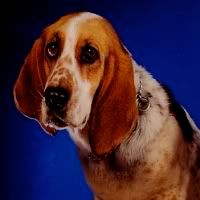 CHAD WEBB



Biggest Winner of the Month: Financially, yes We're the Millers was the biggest winner of August, but it's negative reviews account for something in my book. I didn't like the comedy at all by the way, save for the blooper reel, which was funnier than everything which preceded it. For my money, The Butler is a bigger winner. Again, I didn't like this movie, but has and still is making a lot of money, and it has received a favorable rating on Metacritic. I thought it was heavy-handed Oscar bait crap, but it did have terrific performances, so there's that.

Biggest Loser of the Month: How can this be anything but Kick-Ass 2? The first movie was violent, entertaining, and funny. But the sequel saw Matthew Vaughn out of the director's chair. He was replaced by Jeff Wadlow, who also penned the adaptation script. Wadlow had a good blueprint to work off of with the comic sequel, but instead he turned this universe into a steaming pile of trash. The characters were changed for the worse, the tone was all out of whack, and Jim Carrey was underused. Too bad, I was looking forward to it. Sadly this is one of the biggest disappointments of 2013.

Biggest Movie News of the Month: This is obvious. Ben Affleck being cast as Batman took the internet by storm in August. I have already written at length about my feelings on it. I hope he does well.

Your Most Anticipated Movie of the Month: September is a bizarre month for movies. Viewers tend to get both extremes. Don Jon is probably the one I'm most looking forward to. Aside from that, the horror thriller We Are What We Are looks intriguing, and I will always watch a Sam Rockwell led flick. He has A Single Shot hitting the big screen, although it can be seen via VOD now.

Recommended DVD Release of the Month: WWE is releasing their Legends of Mid-South Wrestling set, which I'll pick up. Dario Argento's great The Bird with the Crystal Plummage lands on Blu-Ray, as does The Bling Ring which I dug. A new collector's edition of Romero's Day of the Dead will hit stores. I'm anxious to see what's on that. Disconnect is also coming out, and since I haven't seen it, I will check that out. Olivier Assayas' Something in the Air is another, which I recommend. But the 16th season of South Park tops my list. I don't know how the episodes are quality wise, but I always enjoy burning through them on Blu-Ray. You see, I can't just recommend one DVD.

Classic Movie of the Month: Since I just watched it for the first time and loved it, I'll praise John Frankenheimer's Ronin. It also helps that his excellent Seconds is recently released on Criterion. But Ronin is fantastic. Robert De Niro leads a stellar cast in a thriller with top-notch chases, shootouts, and dialogue from David Mamet (under a pseudonym). I loved it and would gladly buy it if Criterion ever gives it the royal treatment it deserves.

Movie Quote of the Month: Gregor: "So what could have been conducted in collegial atmosphere is now fucked into cocked hat." –from Ronin (1998)



COMING ATTRACTIONS



September 6th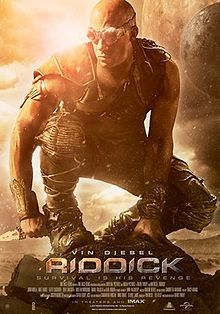 Riddick





Rated R
Plot: Left for dead on a sun-scorched planet, Riddick finds himself up against an alien race of predators. Activating an emergency beacon alerts two ships: one carrying a new breed of mercenary, the other captained by a man from Riddick's past.
Director: David Twohy
Stars: Vin Diesel, Karl Urban, Katee Sackhoff, Jordi Mollà



Kristopowitz: One of this writer's most anticipated movies of the year. The trailers have been fantastic, and I simply can't wait to see Vin Diesel's now iconic badass Riddick back in action. It's been way too long since Chronicles of Riddick. Way too long.

Jeremy Wilson: The reemergence of Vin Diesel continues. The man whose career was on death's door just a few years ago now has a roaring action franchise which is getting better with age and currently shooting its seventh installment, will be a major voice in Marvel's upcoming Guardians of the Galaxy and now has another crack at his baby – Riddick. I've had mixed feelings about the Riddick series, but I'm happy Diesel has another chance to play a character he obviously really likes and make the kind of movie he wants to. Plus, I approve of anything featuring Katee Sackhoff.

Paul Lapointe: TRILOGIES!!!! Everything must have one. Well this character and world at least I think deserves it. Pitch Black was great because it was so bleak in its unique cinematography and performances. Chronicles was the opposite as it was overblown and melodramtic comparatively nestled in between a pretty cool concept that fell flat. So this third entry seems to be blending both the austerities of each of those films together to creat a hybrid Riddick fame. A big budget back to basics kinda deal. Play the story and it should be good, plus Starbuck in space again, kicking ass. Yes Please.

Terry Lewis: Riddick's back for round 3 on the big screen kids. Pitch Black was a terrific film but I've heard horrible things about Chronicles ruining a perfectly good character. Still he's still got potential and I'm more than happy to give this a go.

Jeremy Thomas: I have an unabashed love for the Riddick franchise...yes, even Chronicles of Riddick which is about as realistic and logical as a group of genius talking infants but is still a hell of a lot of fun. I've been looking forward to the third film for a while and all of the trailers and images from this one have made it look very intriguing. I'm absolutely good with a film that doesn't ignore the story of Chronicles but gets things back to the Pitch Black mentality. It won't be great but it should be enjoyable.

Chad Webb: I've never been a big fan of this franchise. Pitch Black was ok I guess, but nothing spectacular. The Chronicles of Riddick wasn't very good and neither was the animated film. This strikes me as a bit of a rehash of the Pitch Black storyline. But it does have Jordi Molla from Blow, which would be exciting…if it wasn't revealed that he dies in the trailer. It's Vin Diesel against a bunch of creatures. Yay. Me thinks it will be a slow week at the box office.

September 12th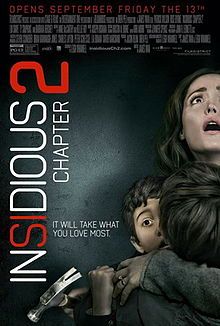 Insidious: Chapter 2





Rated PG-13
Plot: The haunted Lambert family seeks to uncover the mysterious childhood secret that has left them dangerously connected to the spirit world.
Director: James Wan
Stars: Patrick Wilson, Rose Byrne, Ty Simpkins, Lin Shaye



Kristopowitz: I haven't seen the first one, and I doubt I'm going to see this one. These ghost stories, while well made and all, are just bullshit. I have a hard time reconciling that.

Jeremy Wilson: James Wan is having quite the couple of years as he re-teams with his favorite leading man Patrick Wilson for another sequel. Ultimately, I expect more insidiousness to ensue.

Paul Lapointe:Insidious: Chapter 2- Color me intrigued a little here. Considering that Wan was able to dig out a little gem with his first chapter I am skeptical the story could continue to be that fascinating in a follow up but with the original guys behind it, I guess some sort of interesting avenue was found to direct the story forward. Plus with the success of The Conjuring behind him, James Wan and horror is something I can get behind, sequel or not.

Terry Lewis: Yet another horror film. Boy, I have a thing about horror films. They all seem to blur into another now for me. This is the sequel to the one with the Dave Grohl-esque devil isn't it? Already lost my interest.

Jeremy Thomas: Insidious was one of the most surprisingly good horror films of the last few years (along with The Conjuring and Sinister) and I found myself thoroughly enjoying it. James Wan has really proven himself to be good at delivering old-school chills with a modern sensibility and the formula's holding up nicely. I think that is a big risk to go back to this story well but it could pay off. Will it? We'll see.

Chad Webb: I didn't hate the first one, but I didn't like it enough to award a thumbs up either. What made it tolerable was that a) the cast played down the roles and b) James Wan avoided most of the cheap scares. Having said that, the plot wasn't especially memorable and it came across as bit too earnest for me. I really don't care much about the sequel. Every horror effort must have one if it is even remotely successful. I'll pass on this.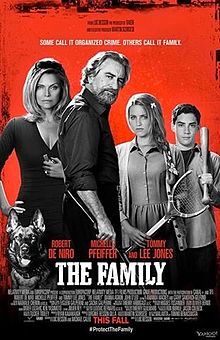 The Family (2013)





Rated R
Plot: The Manzoni family, a notorious mafia clan, is relocated to Normandy, France under the witness protection program, where fitting in soon becomes challenging as their old habits die hard.
Director: Luc Besson
Stars: Robert De Niro, Tommy Lee Jones, Michelle Pfeiffer, Dianna Agron



Kristopowitz: Directed by the great Luc Besson, it'll be interesting to see just how much comedy this movie has in it. That's what the plot description seems to indicate, that it's a comedy. The trailers, while funny, don't give off that vibe. Just what the heck is this movie? And how much did it cost to get Tommy Lee Jones to appear in it?

Jeremy Wilson: I'm always surprised to see Michelle Pfieffer is still working, even though she has one of these big supporting turns every few years (Dark Shadows, Hairspray). As for this film...meh. Whether it's good or not, I think we're going to look back at this period of Robert De Niro's career – aka the period he thought he was funny – and weep. Pretty mediocre looking, even with Luc Besson at the helm.

Paul Lapointe: Luc Besson directing a family comedy action drama? It sounds like a mishmash of concepts that like most Besson ideas are fine in theory then a crap shoot of nonsensical chaos in execution. Now is it sloppy good time fun or a trainwreck? DeNiro is hit or miss at this stage of his career so it really is a toss up but I am hoping its divertingly decent. DeNiro is a mobster here so there's that.

Terry Lewis: Now here's something with potential - a serious Mafia crime-comedy with one or two nods from The Sopranos. De Niro isn't doing himself any favours keeping with his honour bound Mafia films but with a comedic take on a Mafia turf war in France and one or two decent names, looks good from the trailer.

Jeremy Thomas: I won't lie; I'm actually looking forward to this one. De Niro has a bumpy track record but he's on a high note after Silver Linings Playbook and showed us he could still be good. I love this whole cast from Tommy Lee Jones and Michelle Pfeiffer to Dianna Agron and the trailers have actually looked quite good to me. I may be the only person I know who ends up liking it, but you never know.

Chad Webb: I have mixed feelings about this. Luc Besson can deliver a solid flick when he wants to, but I get the sense that there are multiple genres colliding here and that could spell trouble. I will say I'm intrigued enough to check it out. It does have a good cast at least.

September 20th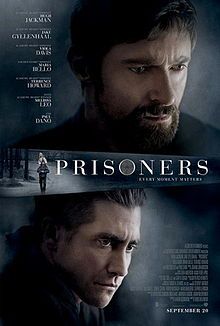 Prisoners (2013)





Rated R
Plot: When Keller Dover's daughter and her friend go missing, he takes matters into his own hands as the police pursue multiple leads and the pressure mounts. But just how far will this desperate father go to protect his family?
Director: Denis Villeneuve
Stars: Hugh Jackman, Jake Gyllenhaal, Viola Davis, Melissa Leo



Kristopowitz: This movie looks incredibly depressing. Jackman seems to be hunting for an Oscar nomination here. Am I the only one who thinks this movie was made to try to win awards?

Jeremy Wilson: I generally don't like hyping up movies on the basis of trade reviews and super early festival buzz. But it's kind of hard to ignore how strong the initial reactions were for this coming out of the film's first screenings at Telluride. Honestly, I haven't really loved that trailer we're all been seeing for months now, but it's got an incredibly strong cast and director Denis Villeneuve (Incendies) seems to know what he's doing. The only reservation I might have is the film's 153-minute running time, although it remains to be seen if that version will be what we see when it finally arrives in theaters.

Paul Lapointe: The story and trailer make this film to be a small scale story with big name actors. It reminds me of an intimate one act play kinda story, so if the performances are up to snuff this has the makings of a powerful little drama.

Terry Lewis: WOW! What a skin crawling crime thriller! This has just snuck up on me in half a good way. What a cast too. Surprised there's not much more buzz about this considering whose in it and the rather poignant subject matter. Seeing this in the sense of "what would you do if it were you?" with how far Jackman goes is so intriguing. Can't wait.

Jeremy Thomas: Great cast, great trailer, great buzz. That's setting the bar pretty high, but I have a very high hope that it will deliver. It's got a wonderful moody tension to it and if Jackman, Howard, Gyllenhaal, Leo, Davis and the rest bring their A game like I expect them to do this could easily be the thriller of the year. Sign me up.

Chad Webb: Based solely on the trailer, I would have shrugged my shoulders at this film, but the fact that Incendies filmmaker Denis Villenueve is at the helm gives me hope. And like Jeremy Wilson, I try disregard pre-release hype, but I was a bit surprised at how strong the reactions were for this. The cast is strong and the tone seems bleak, so I'm in. Hooray for depressing thrillers!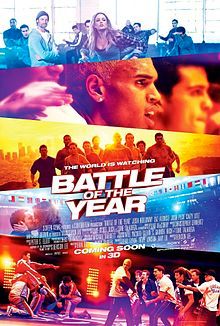 Battle of the Year





Rated PG-13
Plot: Battle of the Year attracts all the best teams from around the world, but the Americans haven't won in fifteen years. Dante enlists Blake to assemble a team of the best dancers and bring the Trophy back to America where it started.
Director: Benson Lee
Stars: Josh Holloway, Laz Alonso, Josh Peck, Caity Lotz



Kristopowitz: I have a hard time getting excited by a movie featuring Chris Brown (hates women). The 3D will probably look good, though. And the dance competition story, apparently chock full of clichés seen in other dance competition movies, seems just ridiculous enough to be kind of fun. Kind of. This movie also has all of the potential to be a disaster.

Jeremy Wilson: Not even a little bit. And as if you needed any extra motivation to skip Battle of the Year, it features Chris Brown. Yeah, that Chris Brown.

Paul Lapointe: Chris Brown in a movie with the word Battle in it and he is not slapping bitches dead? He is dancing out his problems and emotions and not reciting them to a police officer? Pass then.

Terry Lewis: X-Factor has just restarted here in the UK and I take it similar shows like America's Got Talent can't be far off launching over the pond so I suppose this is to tie into the dance crew "craze". Color me uninterested but nice to see there's charitable so and so's willing to give Sawyer from Lost work.

Jeremy Thomas: Excuse me while I dance on this thing's grave prematurely. I could give a shit less if Chris Brown is in it or not, dance films suck as a rule and there hasn't been a single thing to make me think this will be any better.

Chad Webb: Even if this didn't have Chris Brown, this would still be terrible. I loathe these sort of dance movies. Commence the suckage.

September 27th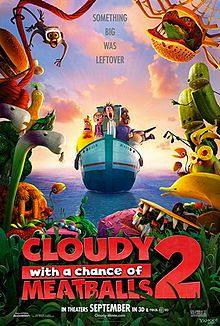 Cloudy with a Chance of Meatballs 2





Plot: Flint Lockwood now works at The Live Corp Company for his idol Chester V. But he's forced to leave his post when he learns that his most infamous machine is still operational and is churning out menacing food-animal hybrids.
Directors: Cody Cameron | Kris Pearn
Stars: Bill Hader, Anna Faris, Will Forte, Neil Patrick Harris



Kristopowitz: The trailers for this have been fun, and if the sequel is half as good as the first one it will be a good time at the movies. Probably.

Jeremy Wilson: Forecast: unlikely...unless there's an actual chance of meatballs.

Paul Lapointe: I loved the first film and the same guys have come back for 2nds. Oh the food puns. It seems they have taken the concept and just threw it against the wall of crazy. It looks fun if not subpar to the first one but with its wacky POV it could be ridiculously fun. Am a full yet? Maybe I can make room but I swear no Gosh darn dessert I tells ya.

Terry Lewis: Caught a trailer to this a couple weeks back. Never saw the first one although it's been on my Netflix queue for ages but the animation style and humor reminded me A LOT of those amazing Cartoon Network cartoons from the early 2000's like Dexter's Lab and Johnny Bravo. If Cloudy 2 is anywhere close to that, I'll be seeing it.

Jeremy Thomas: The first Cloudy was a surprisingly good little animated film, although four years later I don't think it's all that memorable other than its surprise success. That's not to say that Cloudy 2 won't be worth seeing, but I don't expect much more than the first one delivered on. It'll be worth seeing and lost in the shuffle of films within the year.

Chad Webb: My wife is a teacher so she is up to date with all types of children's books and she mentioned to me that the title of the second book in this series is Pickles to Pittsburgh and the plot is different. Since then I have not been able to get that out of my head. That would have been a better title in my opinion. The first one was fun, but basically a smorgasbord of colorful CGI. This looks to be more of the same. I'm curious, but not expecting much. I sense sequel-itis.





Rush (2013)





Rated R
Plot: A biography of Austrian Formula 1 champion driver Niki Lauda and the 1976 crash that almost claimed his life. Mere weeks after the accident, he got behind the wheel to challenge his British rival, James Hunt.
Director: Ron Howard
Stars: Daniel Brühl, Chris Hemsworth, Olivia Wilde, Natalie Dormer



Kristopowitz: Racing movies tend to be hit and miss at the box office, but this movie has some serious star power both in front and behind the camera, so this one could be different. I'm curious about the racing scenes. How much did director Ron Howard shoot on location and how much did he create via special effects? Will this movie be an Oscar contender?

Jeremy Wilson: I feel like I've been seeing the same trailer for this film for the better part of a year. I'm not the biggest Ron Howard fan in the world; I've loved some of his films such as Apollo 13 and Cinderella Man, but have either hated others (How The Grinch Stole Christmas, The DaVinci Code, Angels & Demons, The Dilemma) or found them vastly, often annoyingly overrated (Far and Away, A Beautiful Mind, Frost/Nixon). My knowledge of F1 is somewhere between nil and none, but I've dug the trailer and Chris Hemsworth looks like a big movie star in it, perhaps even more than in Thor.

Paul Lapointe: True Story. And Ron Howard. Well Apollo 13 was good. The trailer looks ok and it has pedigree. Somehow though I can't see it translating to a positive film, an ok one but nothing spectacular.

Terry Lewis: My serious pick of the month. Being a closet Formula 1 racing fan, this could go either way but the cast is great and Ron Howard is not a slouch in the directing department. He seems to have capture the good old days of European driving and the celebrity lifestyle to go with it perfectly. The rivalry between Lauda and Hunt is one of the iconic rivalries of motor racing and Hemsworth and Bruhl look like they can bring it to life.

Jeremy Thomas: I don't care what anyone says, Frost/Nixon is a brilliant film. Okay, now that I'm done playfully jousting with my fellow Jeremy (I'm serious about that though), the point is that I really like Ron Howard and he does very well with fact-based films. He's lined up a very interesting cast here for what could well be an enjoyable piece of film-making. It picked a good time to come out too, with Hemsworth's Thor 2 hammering home in the beginning of November. I'm certainly intrigued.

Chad Webb: I highly enjoy Ron Howard's talents as a director. His resume isn't spotless or anything, but he is versatile and fairly reliable. I also like a good racing flick, and on paper, this would interest me. Unfortunately, the new 2-minute trailer rule wasn't enforced quick enough for this movie. Everything is revealed in the preview, save for who wins the final showdown. It's sickening because for me, it takes me out of the story. I have little reason to see this now and it's not the fault of the cast or crew. Is there anyone who prefers trailers that give away everything? If you do, seek help.





Baggage Claim





Rated PG-13
Plot: Pledging to keep herself from being the oldest and the only woman in her entire family never to wed, Montana embarks on a thirty-day, thirty-thousand-mile expedition to charm a potential suitor into becoming her fiancé.
Director: David E. Talbert
Stars: Paula Patton, Taye Diggs, Jill Scott, Djimon Hounsou



Kristopowitz: Eh. This could be good, as it has a decent cast, but I'm just not confident that it will be worth making an effort to see in a theatre. A future rental? Probably.

Jeremy Wilson: I like me some Paula Patton, but this looks about as pedestrian and rote as possible. Surprised it's even getting a theatrical release honestly. I hope it's decent, since any failure would inevitably lead to Hollywood continuing to believe that audiences aren't interested in films featuring a cast made up of mostly minority performers (unless Tyler Perry's name is in the credits).

Paul Lapointe: An ethnic version of View from the Top? Umm...no, I'll take the parachute please.

Terry Lewis: Typical lady rom-com trash fare. Next.

Jeremy Thomas: Could. Not. Care. Less.

Chad Webb: Yeah this looks bad, but Djimon Hounsou is doing a romantic comedy! Am I the only one who thinks it's crazy? Certainly it looks terrible, but I don't think I've ever seen him in this sort of role. I'm strangely curious.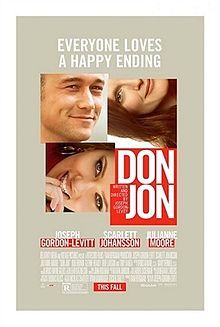 Don Jon


Rated R
Plot: A New Jersey guy dedicated to his family, friends, and church, develops unrealistic expectations from watching porn and works to find happiness and intimacy with his potential true love.
Director: Joseph Gordon-Levitt
Stars: Joseph Gordon-Levitt, Scarlett Johansson, Julianne Moore, Tony Danza



Kristopowitz: Is this movie getting a wide release, or is it going to be one of those platform release deals? The trailer I saw for this was funny, and I'm always down for a movie featuring the great Tony Danza. Hopefully we'll all get a chance to see it.

Jeremy Wilson: My Body. My Pad. My Ride. My Family. My Church. My Boys. My Girls. My Porn. My Body. My Pad. My Ride. My Family. My Church. My Boys. My Girls. My Porn. Body. Pad. Ride. Family. Church. Boys. Girls. Porn. Gordon-Levitt. Johansson. Moore. Danza. Don. Jon. Wait, Danza? Danza!!!

Paul Lapointe: My most anticipated film of the month. So yeah, I am hoping with the cast and tag line sticking with me that this movie continues the JGL whirlybird of a career. Kid has got talent in front, now let us see what he can do from the back. Who's the Boss...we shall see.

Terry Lewis: Ah, this. I love JGL. I like the look of Don Jonbut something which I can't quite put my finger on puts me off going. I think it's the fear of JGL's writing and directorial debut being a bit rubbish and some awkward and dull looking icky content. Still that's not a bad cast at all he's roped in for a very indy feeling film. Curiosity will get the better of me I'm sure.

Jeremy Thomas: Like most internet film geeks, I love me some Joseph Gordon-Levitt so I'm very interested in seeing his first directorial effort. The cast is inspired and the story has some serious potential; the question is whether JGL can deliver behind the camera. I have faith...for now.

Chad Webb: I hope this is as good as it seems. The premise is fascinating and the cast is outstanding. The fact that Tony Danza is in this is all the more reason to pay for a ticket. I will say that I know a former 411 colleague who will have an issue with the accents, but other than that it looks like fun and I'm anxious to see how Joseph Gordon-Levitt fares with his feature directorial debut.





Metallica Through the Never





Rated R
Plot: Trip, a young roadie for Metallica, is sent on an urgent mission during the band's show. But what seems like a simple assignment turns into a surreal adventure.
Director: Nimrod Antal
Stars: Dane DeHaan, James Hetfield, Lars Ulrich



Kristopowitz: I'm a Metallica nerd, sure, but this movie looks just too damn weird. What's wrong with just doing a kick ass IMAX concert movie? Why does Metallica need more than that?

Jeremy Wilson: So...it's a concert film with Dane DeHaan running around LA in some sort of Warriors or Mad Max-tinged hullabaloo. I was fine with that (although not terribly intrigued), but don't really understand why it needs to be in IMAX 3D.

Paul Lapointe: Saw this a year or so ago at a festival and had no idea what the frack I was watching but it was an experience and for a band looking to find redemption after St. Anger, this helps. Plus Dane DeHaan is a talent on the rise. Also do not see the need for IMAX 3D. Just get a little light headed and take a gander.

Terry Lewis: Ummm, what? This just looks too random for it's own good. A gig flick cum post apocalypse tale with a kid roadie stuck in the middle of it all? It's like the kid from The Pagemaster slipped in some James and co. CD's into that weird book cartoon world and this is what popped out. Genuinely curious how this is gunna pan out but probably will be terrible.

Jeremy Thomas: I'm happier they're going this route than the "standard concert documentary" route, because that's overdone. If you wanted to see Metallica rip into their music on the big screen, wait for another Fathom Events Big Four concert (they'll happen). Nimrod Antal is three for four at mild success in feature films so far (sorry Armored, no pass for you) and this will be the one that decides whether I definitively consider him a director I like or not. Fingers crossed!

Chad Webb: Personally I'm all for the standard documentary, but Metallica have dabbled in that before. This looks weird. I love the band, but I'm not sure if I care about this or not. Dane DeHaan has been in some solid offerings lately, so I'm interested in what he brings to the story. I just don't know what to say about this one right now.

Thanks for reading! Check back with us next month dive into the October roundtable with Gravity, Machete Kills, Escape Plan and The Counselor.
comments powered by