SPOTLIGHTS
A Fool's Utopia 9.6.13: The Three Timer Club
Posted by Ron Martin on 09.06.2013

This week in the glorious return of a fool, we're going to take a look at TV actors who have or almost have appeared as a regular cast member in three different sitcoms. We'll also talk Fruit Brute, Yummy Mummy, Halloween lunchables and I'll make my NFL Predictions for the year!

Long time readers of my column --- assuming I have any left, this new schedule I'm on has been challenging to find out when I can work writing in – know that I am almost obsessed with a TV stat that I made up a long time ago. I thought perhaps it was time to take a look at my favorite made up TV stat again. Of course I speak of the rare Triple Threat – an actor who has had three successful sitcoms. There are rules to the game.

- Successful is defined as enough episodes to have gone into syndication
- Voiceover work does not count
- Sketch comedy shows do not count
- Sitcoms only. One hour dramas/Game Shows do not count.

As of this writing, I have two known three sitcom stars. Valerie Harper was the first having done her stints on The Mary Tyler Moore Show and it's spinoffRhoda. Toss in the first season of The Hogan Family (originally titled Valerie) and you have a three sitcom star. It's a little cheap, but it counts. Even cheaper is David Spade who had a major run with Just Shoot Me, a fill-in as the ratings declined 10 Simple Rules and a just enough to get into syndication Rules of Engagement. Everyone else who may be possible can be broken down into three categories.


With a Little Luck…
Betty White


Believe it or not, the internet's favorite old lady probably has the best shot at being the next inductee into the exclusive club. With two shows (Mama's Family and The Golden Girls) in syndication, her TVLand endeavor Hot in Cleveland just needs a couple more seasons to hit the sweet money of a syndication deal. Oddly enough, if Hot in Cleveland goes into syndication, the rest of the cast will be one show away from the Three Timers Club.

Michael J. Fox



Michael may be the most legit of anyone on the list. His two sitcoms (Family Ties and Spin City) both starred him. He wasn't a late season addition or a one season regular on either of these shows. With a new show coming this fall and America's love affair with him, Michael is a good bet to enter the club.


It Could Happen
Kaley Cuoco/Johnny Galecki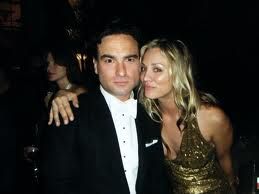 I'm throwing these two together not only because they both have Big Bang Theory as their second successful sitcom and they are former lovers, but mostly because I'm lazy. Coming off successful runs with 10 Simple Rules and Roseanne, both mainstays of the current #1 sitcom could see themselves back on TV after Big Bang Theory play out in the next couple of years. TV commercials with William Shatner do not count, however. Playing by the rules, Melissa Gilbert and Mayim Balik would also fit into this category due to their time as featured cast members on Big Bang Theory.

Miranda Cosgrove




I was initially hesitant to add Miranda to the list as both of her "successful" shows have been on Nickelodeon. Nickelodeon is kind of it's own thing. Do these shows count? If it was a show like Victorious, even though it ran constantly on Nickelodeon – I wouldn't count it. Both of Miranda's shows (iCarly and Josh and Drake) had long runs and would probably have been picked up elsewhere if not for the Nickelodeon thing (though I think iCarly played on other stations as well). I'm up for debate on this one, but for now, I'm scoring her two. I think it's unlikely she gets back into sitcoms for awhile, but after a mediocre singing career, she may go back to the well.

Kelsey Grammer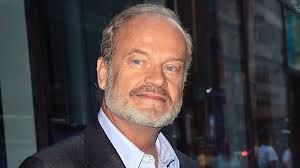 Perhaps the person on the two show list that has had the most successful shows, Kelsey Grammer seems like he could show up on a sitcom for a few more years if he so desired. The question is, does he desire? I don't think a third show and a second one focussing just on Grammer would be as successful. I just don't know if Grammer would come back as a supporting player. If he does in a few years, he could easily land on the list.

Rashida Jones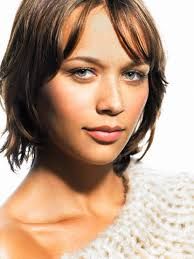 Again, it's cheap, but by the rules of the game, she counts. It's not her five seasons on Parks and Recreation that's questionable, but her one season and a handful of guest appearances on The Office that makes it a little cheap. Karen was a written as a one season (and possibly less) character to stoke the fire between Jim and Pam, but she was a full cast member for the season she was on so who am I to judge? I made up the rules, I have to live by them. Of course, she's leaving Parks and Rec this season with her stock at an all time high. The future is bright for a new possible member.

Charlie Sheen




A Michael J Fox replacement on Spin Cityand a giant (I have no idea why) hit with Two and a Half Men, but it anyone willing to take a chance on Sheen as a key player these days – especially for the money he would demand? He's so 2011.


Not Likely
Bob Newhart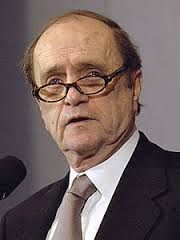 Two very successful shows and both named for him. Bob Newhart may be a forgotten funnyman these days. It's more likely he shows up on "celebrity death watch" lists than another successful sitcom. The guy is old. If he was going to do it, he would have done it by now. However, a few years ago, I'd of said the same thing about Betty White.

Suzanne Somers




I just think she's done. I could be wrong. I have been wrong before.

Ed O'Neil



His run has been remarkable, but you have to think Modern Family has a few more years left in it and that's a few more years older for Al Bundy.

Ted McGinley/Crystal Bernard




Now if one of them gets in, it will be as cheap as Spade. A late season trying to spike the ratings Happy Days run for each gets them on the list. Bernard has a legit spot for her run on Wings, but I'm not counting It's a Living because it was sold in syndication for many of it's seasons. Maybe if she were on all the seasons, I would rethink. As for Ted – he did have a decent run on Married…With Children as husband replacement and general partner in crime to Al, but I'd be surprised if he showed up in another sitcom.

Ted Danson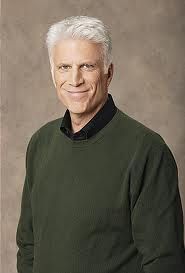 I suppose it's possible, but I just think he's done with regular TV roles.

John Larroquette




If he was going to do it, it would've been done already.



FIVE RANDOM THOUGHTS



1. SPORTS THOUGHTS:

a. It's that time of the year, kids. Time for my NFL predictions. My Green Bay-New England Super Bowl prediction from last year didn't quite pan out, but I did get 6 out of 8 division winners and 7 out of 12 playoff spots. Here you go kids – your division winners: New England, Cincinnati, Houston, Denver, New York Giants, Green Bay, New Orleand and San Francisco. Your Super Bowl? New England vs. New Orleans. One team is on a redemption quest and the other – well, what happened last time everyone criticized Bill Belichick during Spygate? You don't think The Hoodie isn't listening to everyone say what a dolt he was for selecting and giving a contract extension to Aaron Hernandez? There will be hell to pay. The names on the field don't matter.

b. I lasted three weeks. A number of weeks ago, I announced I was going to start DVRing Monday Night Raw again for the first time in over ten years. I lasted three weeks before I took the program off my DVR. Three weeks of the exact same ending and I'm pretty bored with it. I don't understand why they are constantly making the Big Show and the rest of the roster look like complete bitches. How is the crowd to get behind any of them when they finally do stand up to the bosses? Neither Steve Austin or The Rock would be bitched out like this. I understand it's a different era with different wrestlers, but a badass standing up to his boss is never, ever going to go out of style. I do like how they wrote Kane out for awhile because it would clearly make no sense in his character to stand by and watch Bryan get beat down week after week, but other than that I'm bored. I stopped watching the first time HHH and Stephanie dominated all the screen time, I'm not coming back to it. Also, why is CM Punk always absent from those end show "you're my bitch" segments? Because the WWE knows it makes those wrestlers look like bitches and they can't afford that kind of rub on Punk. I'll continue to read the recaps here on 411Wrestling, but I have been things to do with my DVR space.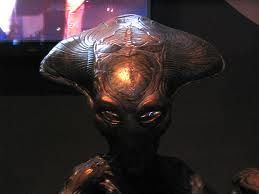 2. I keep reading these stories about Independence Day 2 and how it's going to happen. Like I wrote about Ghostbusters 3 a few weeks ago – who cares? Do we really need to know what happened to Will Smith and Jeff Goldblum's characters 20 years later? The original Independence Day took place before we found out Will Smith was a huge douche. While this might do huge numbers just because of the "we like to see things go boom" crowd, I think it can only hurt the original.
3. As I grow older….er, more mature, I have learned something. As I stated on my podcast a couple of weeks ago, I find that in my old age, I just don't care anymore. Moon a bowling alley full of people? Why not? Talk to myself and the groceries at the grocery store despite people giving me strange looks and staying far away from me. Good. That's the one benefit about being old – I can do whatever I want without consequence! This is going to get me in trouble one of these days, isn't it?
4. Perhaps it's because of my age, but I don't get the whole Miley Cyrus thing. 411 gives her coverage like she's a Kardashian, but who cares about this chick? Apparently no one since she has resorted to "shock factor" stuff to stay in the news.
5. HALLOWEEN THOUGHTS:
a. I have to say that I was pleasantly surprised this year by the lack of Halloween goods in July. By the end of August, there was nary a jack-o-lantern or black cat in sight. In fact, on September 1, the official beginning of the holiday season, I went to looking for some goods and there were few to be found. That actually made me happy.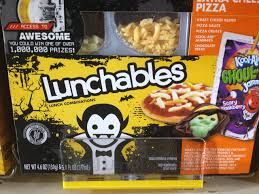 b. I did, however, manage to find a Halloween themed lunchable – and that made me happy as well. I'm much easier to please during the holiday season. I don't usually eat lunchables, but I did score this one that is basically some dough and cheese. That's not the star of the show, however. You might think the witch cookie would be the star of the show – nope. It's just a cookie nothing special. The entire price of this lunchable can be justified by the small pouch of Ghoul Aid that comes in the box. I don't know if they are all the same flavor, but my particular package came with Scary Blackberry. The "Scary" qualifier is more than just a rhyming description – I was scared to put this thing down my gullet. Half because I haven't drank Kool-Aid in any form in years and half because I used to have nightmares about the Kool-Aid man as a vampire. Shit – who didn't?


USELESS TRIVIA AND SHAMELESS PLUGGING

LAST WEEK'S USELESS TRIVIA

What is the top grossing horror franchise of all time?

ANSWER: Friday the 13th is the top grossing horror franchise. It's a sheer numbers game as it has the most movies of any of the other franchises.

THIS WEEK'S USELESS TRIVIA
What low budget horror movie did Crystal Bernard star in before hitting it big with Wings?

THIS WEEK'S SHAMELESS PLUGGING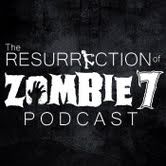 I know it's been awhile, but the Resurrection of Zombie 7 podcast is still up and running. We've started the Slumber Party Massacre franchise which includes not just slumber parties, but sorority houses and cheerleading camps as well. Should be a fun ride. Thus far we've seen a dead chick get stuffed into a refrigerator, a billionaire conjuring the spirit of Elvis, large nipples, an impotent pretty boy using a drill as a symbolic penis and a naked chick getting hacked in a teepee. Yep, it's one of those kinds of franchises. Check out the website to get in on the fun. Not only do we host the podcast, but we have Little Miss Horror Nerd's horror blog and a second podcast called Movie Stream Cast.


THIS WEEK IN RETRO



Yep, that's right – they're back. I don't know why it's taken so long for General Mills to bring back Yummy Mummy and/or The Fruit Brute for the holiday season. It seems like a no-brainer. Whatever the reason, they're bringing back the two black sheep cousins of the horror monster cereal line this season and I'm loving it. Like Matt said in the video above, I will be one of millions to head to Target to try these cereals.
I doubt the flavors (fruit and orange crème) are similar at all to the originals, but that doesn't bother me. While I was technically alive for the runs of both cereals back in the day, I've never actually tried the cereals. Not that I remember, anyways. Hell, I didn't eat Boo-Berry until I was 25 years old. It was on my bucket list. Fruit Brute and Yummy Mummy were never on my bucket list because I never thought I'd get the chance to actually taste them. That's like adding "have sex with Jennifer Love-Hewitt" onto the bucket list – it's a nice thought, but let's be realistic.




For the record, Fruit Brute had a run of 1974-84. The Yummy Mummy took over for Fruit Brute in 1987 and lasted until 1992, which makes me think I should have eaten that at some point, but alas, my taste buds have never been so lucky. My main concern at this point is whether or not I'm going to head to Target to purchase the "throwback" cereal boxes. I know that I'm going to, but for now I'm pretending like it's a decision I have to make.

For Halloween goodness, make your way over to Dinosaur Dracula where Matt will have a two month countdown of all things Halloween.


23 Years Ago Today


September 6, 1990

#1 Single


"If Wishes Came True" by Sweet Sensation



#1 Album





Please Hammer, Don't Hurt Em by MC Hammer



#1 Movie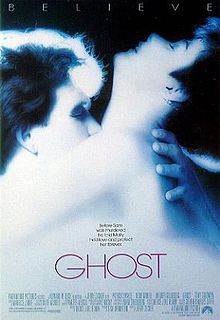 Ghost

NOTABLE OPENS: Young Guns II, Ducktales the Movie.

I must leave you now.




comments powered by