SPOTLIGHTS
Alternate Takes 09.07.13: Riddick
Posted by Shawn S. Lealos on 09.07.2013

From Pitch Black and Fast Five to Starship Troopers and more, 411's Shawn Lealos looks at five alternate films to this weekend's Riddick!

Welcome to Week 266 of Alternate Takes, my name is Shawn S. Lealos and you have entered my world.






Riddick came out this week and provided action fans with a movie full of great R-rated action all surrounded by a story that is barely straight-to-video worthy. But, hey, it looked like everyone was having fun. Anyway, I think it looked great in IMAX, but I can't honestly recommend it to anyone to see at full price. This is a dollar movie or a night out with the guys and a case or two of beer movie.

With that said, here is a look at five Alternate Takes for fans to watch if they decide to skip out on Riddick this week.



Pitch Black

Well, the first movie you should watch – even if you see Riddick – is Pitch Black. Not only will this movie tell you everything you need to know (especially the main bounty hunter from Riddick's goals), you need to watch this movie. Unlike Riddick, you actually care about the characters in this movie. Pitch Black and Riddick have the same overall plot, with Riddick and a group of heavily armed individuals on a deserted planet under attack from monsters. The big difference is that, in Pitch Black, you get richly drawn characters like Radha Mitchell's Fry, Cole Hauser's Johns, Keith David's Abu and Rhiana Griffith's Jack. There isn't one character in Riddick that even comes close to matching those people. For those who don't know, Pitch Black sees the monsters come out when the planet is plunged into complete darkness and Vin Diesel is the only one who can see in the dark. It is a fantastic movie and miles above either sequel.



Below

Director David Twohy followed up Pitch Black with the fantastic haunted submarine movie Below. The movie follows the idea that a female brought aboard a submarine brings a curse to the sub. The movie takes place in World War II when a submarine sets out on a rescue mission and finds only three survivors, one a female nurse played by Olivia Williams. The crew aboard the sub begins to lose their cool, much to the chagrin of their commanding officer (Bruce Greenwood). When an actual haunting starts, everything goes to hell. It is an atmospheric and claustrophobic horror movie and was a great follow up to Pitch Black. Also, look for appearances by Zach Galifianakis and Jason Flemyng.



Fast Five

Interesting story. Vin Diesel is a huge fan of the Riddick character and he really wants, almost more than anything, to tell more stories about this man. Well, after Chronicles of Riddick was a commercial failure ($92 million box office on a $105 million budget), plans for any more Riddick movies were shelved by the studio. Well, Vin Diesel had a card he was holding. He starred in the first Fast and Furious movie but didn't appear in the second, which was honestly a disappointing entry. Well, the studio wanted Diesel to appear in a cameo in the third to see if the fans would react and they could bring him back for the fourth movie. Diesel considered his options and agreed to do it on one condition. He wanted all the rights to the character Riddick returned to him and he would appear in the cameo for no charge. He got Riddick back and mortgaged his home to get this new movie made and also returned to the Fast and Furious franchise where Fast Five remains one of the most fun action pictures made in years.



Dredd

Now, a lot of people will still love Riddick because of its exploitive nature (gore, violence, nudity, monsters – all gratuitous). That is fine, because like I said, this is a perfect movie for guys night and alcohol. However, check out this movie with Karl Urban, who appeared in Riddick for about two total minutes (at most). Urban starred in Dredd, which has a similar theme – people try to survive in the face of overwhelming odds and 99% of the movie is nothing but battling the enemy with gratuitous gun battles. While I don't believe Riddick is worth full price at the theater, I do think Dredd is worth the buck you will spend at Redbox to rent it.



Starship Troopers

Let's finish up here with a movie similar in the genre – people on a planet battling giant monsters with big loud guns. Of course, there is a lot of subtext behind Starship Troopers while there is no subtext at all in Riddick (unless you consider the fact that Vin Diesel believes that any lesbian would still love for him to go "ball's deep" into them as context). Anyway, Starship Troopers is the true definition of a movie to watch with your buds and a case of beer. It is violent, action packed, and has some pretty awesome giant bug monsters.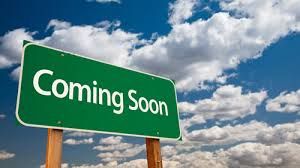 2013
September 13 - Machete Kills
October 25 - Oldboy
November 1 - Ender's Game
November 8 - Thor 2: The Dark World
November 22 - The Hunger Games: Catching Fire
December 13 - The Hobbit: The Desolation of Smaug
2014
January 24 - I, Frankenstein
March 7 - 300: Rise of an Empire
April 4 - Captain America: The Winter Soldier
May 2 - The Amazing Spider-Man 2
July 18 - X-Men: Days of Future Past
August 1 - Guardians of the Galaxy
August 22 - Sin City: A Dame to Kill For
2015
March 6 - Fantastic Four
May 1 - The Avengers 2
November 6 - Ant-Man
comments powered by