SPOTLIGHTS
A Fool's Utopia 9.14.13: Hulu Fall Preview
Posted by Ron Martin on 09.14.2013

This week in one man's utopia we'll take a look at a few of Hulu's original programming for the Fall, talk first week of the NFL, Freddy's Nightmares and Horrorhound!

Technically, I'm done with my Fall TV previews for 2013. In typical fashion, however, I have ignored this technological invention we call a computer. I didn't take into consideration the lineup of Hulu's original programming this Fall and well, they called me out on it. With great glee, I make good by previewing Hulu's original programming for the Fall 2013.

Fugget About It (premieres October 13)

Hulu dips it's toe into the animated adult comedy pool. No, I didn't misspell the title of the show – you can probably guess where this is going. If you guessed Italian gangsta stereotype has to go into witness protection because his kid is about to get whacked by the mob – you were pretty damn close. Close enough for that imaginary grenade or horseshoe. It was his brother who was going to get whacked. If you are down with lots of cartoon violence (the kind where a guy can get thrown of the top of a skyscraper and be all better with a bunch of bandages shapes like an "x") and a bunch of pseudo-Italian accents, this show is for you. If you don't have anymore room on your adult cartoon schedule, then this is easily skippable.

Strange Calls (premieres October 19)




I am really torn here. I like the idea of Strange Calls. A down on his luck Toby Banks is demoted to the town of Coolum (yes, that's the name they came up with) to be the town's entire night time police force. That's not the part of the plot that catches my fancy. Toby quickly gets into trying to solve the mysteries of these mysterious phone calls that are uncovering all the paranormal mysteries that a town named Coolum might contain. I can't imagine a town would be named Coolum if there weren't a veritable crap ton of paranormal situations to cover up. I do love these paranormal shows. Strange Calls is just goofy enough to be different than anything you've seen in the genre before. That could be a good thing or a bad thing. I'd give this one a shot for a few episodes to see where it leads.

Behind the Mask (Premieres October 29)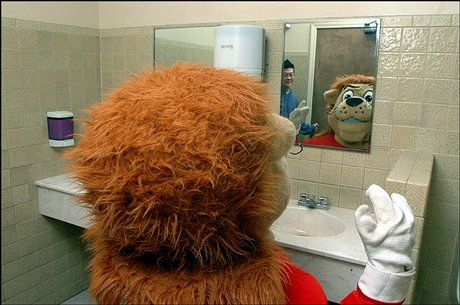 Call me a weirdo if you want, but this might be appointment viewing for me. Behind the Mask is a documentary series that takes a look at one of the most celebrated but underappreciated aspects of live sports – the mascot. The show will follow at every level from high school to college to minor leagues to professional. Perhaps it was my short stint as my junior high school mascot that keeps me interested (for the record, the other mascot started the fight that made me relinquish the position), but I think it's an interesting aspect of sports that's widely unknown to the average person. Curiosity will get the best of me and I have no doubt that Behind the Mask can keep my attention.

That's Hulu's premieres in October. I'll be keeping an eye on a couple of these series throughout the Fall and I'll be keeping it updated. This TV on my computer thing is still new to me. I'm so old.





FIVE RANDOM THOUGHTS



1. It seems to me that ever since Squaresoft announced Kingdom Hearts 3, they've given us nothing but lukewarm news. Are they trying to lower our expectations? Now I'm hearing that it may take longer because of production on Final Fantasy XV? Squaresoft already managed to completely destroy one of the most popular franchises in video game history. I stopped buying Final Fantasy titles after FF12. I don't regret it. Elder Scrolls is my new "gotta get the game as soon as if comes out" franchise. I hope they're not putting KH3, a title a lot of people have been wanting for almost a decade now, in favor of FF15, a title no one who doesn't work there gives a shit about. If I don't get to destroy things in a random Disney-related world with a metrosexual teenager wielding a key/sword thing while be accompanied by a duck and a mentally handicapped dog, I might go on some sort of rampage.

On a somewhat unrelated note, I heard a rumor that DisneyWorld got rid of it's Scary Adventures of Snow White ride in favor of creating another place to meet Disney princesses. Not that I was a huge advocate of the Snow White ride, but it seems a bit silly to take an actual ride (even if it was just a single track straight forward dark ride) out in favor of an experience that visitors could have had anyway. Just saying.

2. I didn't want to give her any more consideration in my column, but Stephanie Meyer's announcement that she was done with the Twilight series made me laugh out loud. She needs to call JK Rowling who is now working on a "spinoff" of the Harry Potter series because she figured out that no one wanted to read anything else she wrote. I don't know if I would call what Meyer's actually does as 'writing' (it's more of her spin on someone else's story), but whatever it is she does, I give it less than five years before she is riding the backs of her cash cows in some form or another (probably will begin with a short story). With her, even more so than Rowling, she will have no audience. Her Twilight audience will grow up and realize what a real book should look like and the upcoming pre-teens will find some other fad book franchise to latch onto (almost certainly written by a woman and with a movie deal in place before the first book is published).

3. SPORTS THOUGHTS:

a. Well, week one of my fantasy football season went about as badly as it could go. I went 1-2 in my three fantasy leagues. The one I won in was the one I cared about the least and I had the second lowest score in the league. I just happened to be playing the dude with the lowest score in the league. I got blown out in the other two. If that weren't embarassing enough, I lost in the very first week of Survival (thanks Pittsburgh) and am sitting 9th out of 13th in my Pick 'Em league. Blah! I hope things turn around beginning this week.

b. I understand that the NFL wants to have an exclusive game on it's own network and it wants that game to be the highlight of the evening, but these Thursday games are killing me. They seem out of place and I just don't like them. The matchups are usually horrid as this is where the schedule makers dump all the Jacksonvilles and Kansas Citys of the world in order to make sure they get their one "national TV" game that each team has to have. I rarely watch the Thursday game and it reeks havoc on my fantasy football schedule. Plus, the players have to hate it, right?

c. You can go back in the archives of this column (its been six and a half years) and listen to me bitch many years ago about how sportscasters used to switch all their predictions after the first week of NFL games. Now these same sportscasters have embraced this and have even named it OVERREACTION MONDAY. I feel like I should be getting some money out of this.


4. I mostly am watching TV via DVR these days, so I'm usually cruising through the commercials with the FF button. However, there are two standout commercials for me that have been making the rounds lately. Here's the first:



The first time I saw this, I hated it. It's grown on me to the point where I love it. Can Geico make a bad commercials? Between these two guys, the gecko and the cavemen, Geico has to be the clubhouse leader when it comes to commercial making. Don't think that I don't do an impression of this camel every Wednesday. It sucks to know me.

The second commercial that I like is in a completely different mood. This is the type of commercials that win awards. Whichever advertising company came up with this ad for Guiness needs to get hired by most everyone for their Super Bowl commercials:



5. HALLOWEEN THOUGHTS:

a. For the record, after eating my Halloween Munchables last week, I now understand why their for kids. The taste was so sweet that only a kid could love it.

b. This isn't really Halloween related, but I'm including it in my two month celebrations of Halloween --- the annual HorrorHound convention in Indianapolis. I hadn't been for a few years, but the prospect of meeting Robert Englund (making his first appearance in Indianapolis) and someone from Scream finally making it to the convention circuit (Jamie Kennedy) got me to drive the hour north. Sherrilynn Finn, Dana Ashbrook, Emily Perkins and Zack Ward were also on the list of people I wanted to chat with.

I didn't think ahead. Robert Englund's autograph line was sold out before the convention even opened each day. Stupid online ordering. Add to that the fact that Emily Perkins was a last minute scratch, and it just freed up more money for me to spend on the vendors table. I talked to everyone else that I wanted to (though didn't notice that Mark Patton from Nightmare on Elm Street 2 was a last minute unadvertised addition to the show) and grabbed some over the top cool stuff that you can only get at horror conventions. Such items ranged from giant dead grasshoppers in a round glass prisons to voodoo dolls to the documentary Never Sleep Again (signed by Zack Ward – who was offering the DVD signed for the same price as a picture signed – who wouldn't take the DVD?!)

c. Some tidbits I took away from the show:

i. Despite it being a horror convention, Zack Ward still signed more A Christmas Story stuff than his horror stuff.

ii. Jamie Kennedy was cool, but was loaded on something. I don't blame the guy. I would be too! Big shout out to the Horrorhound staff for finding my Scream cinema title poster (the kind that goes on the board with the movie times) that I had Jamie sign. Most importantly, I know that Jamie used to date Jennifer Love Hewitt, so I made sure to shake his hand just to rub it in the face of a friend of mine who has been in love with JLH since the mid-90s that I touched a hand that probably had touched JLH private parts – which makes me two degrees from JLH private areas.

iii. Theorizing on the sudden revival of interest in Twin Peaks, Dana Ashbrook and I came up with this – the show hitting Netflix, the 25 year anniversary of the show coming up and apparently, USC's film school is doing a class about the series and is having the actors show up as special guest speakers.

iv. One thing I always liked about horror conventions – horror girls are not afraid to show skin!



USELESS TRIVIA AND SHAMELESS PLUGGING

LAST WEEK'S USELESS TRIVIA

What low budget horror movie did Crystal Bernard star in before hitting it big with Wings?

ANSWER:Slumber Party Massacre 2. Between RAMONE and NYRSTB316, they got it right so I will give the each partial UPS.

THIS WEEK's USELESS TRIVIA

What was the first mascot?

THIS WEEK'S SHAMELESS PLUGGING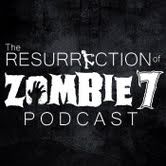 The Resurrection of Zombie 7 podcast is going strong in the middle of the Slumber Party Massacre franchise. The slumber parties have moved into sorority houses as I bring not one, but two guest hosts this week to cover Sorority House Massacre 2 where we talk about not knowing the last names of all of our sexual partners, the dangers of Ouija boards, continuity issues in the movie, breast washing rooms in sororities, porn stars of the 90s and much more! Go to the site to check it out. While you're there check out Little Miss Horror Nerd's latest blog about the soon to be released All the Boys Love Mandy Lane. It will bring a few minutes of happiness to your day.


THIS WEEK IN RETRO



I've mentioned today's topic in passing, but with my Robert Englund(less) weekend and the new "let's make every horror franchise into a TV series" fad, now is as good a time as any to officially write about Freddy's Nightmares. After A Nightmare on Elm Street 3, Freddy was the biggest horror icon in the world. Much like KISS, anything that could have Freddy's face on it, did. A TV program was a natural progression. Why should moviegoers have all the fun? Those who worship the little screen needed their Freddy fix as well.

There was only one problem – Freddy killed teenagers. If the show was stocked full of teenagers, Freddy would have them all killed off by the end of the first season. Who was the audience going to emphasize with? The solution the TV monkeys came up with was to have Freddy host a horror anthology show called Freddy's Nightmares. Basically, Freddy was an uglier version of Elvira with first run programming instead of public domain films.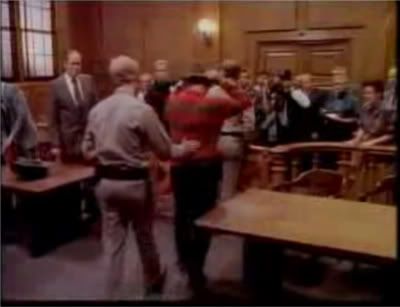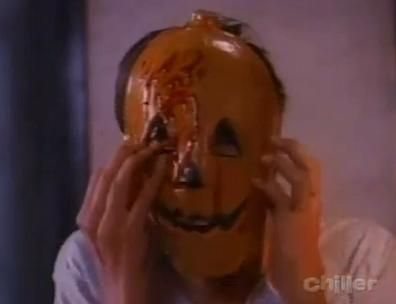 That's not to say some episodes weren't entertaining. For most of the series, Freddy played host and introduced us to our new episode and maybe had a cameo appearance. Every once in awhile, if we were good little zombies, Freddy would grace us with his presence in a Freddy centric episode. Such was the case for the show's pilot which was to be a prequel to the Elm Street movies. If you expected decent acting from anyone other than Englund or for the show to stay true to the story already told through the first three Elm Street movies, you are sadly mistaken. The films would tell the story of Kruger pre-Nightmare much better, but that's not saying much.

Every episode of Freddy's Nightmares that didn't feature Freddy was the story of someone in Freddy's hometown of Springwood whether it be a pre-med student who is close to losing her mind or a goth high school kid in love with Krueger.

Freddy's Nightmares was available in syndication and lasted two seasons. Unfortunately for us all, it's never been released on DVD and there's an underwhelming amount of related links on Youtube.


23 Years Ago Today


September 6, 1990

#1 Single


"If Wishes Came True" by Sweet Sensation



#1 Album





Please Hammer, Don't Hurt Em by MC Hammer



#1 Movie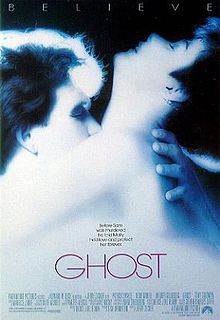 Ghost

NOTABLE OPENS: Young Guns II, Ducktales the Movie.

I must leave you now.




comments powered by