SPOTLIGHTS
Alternate Takes 09.14.13: Female Superhero Movies
Posted by Shawn S. Lealos on 09.14.2013

From Wonder Woman and Black Widow to Birds of Prey, Ms. Marvel and more, 411's Shawn Lealos looks at 5 possibilities for female-driven superhero movies!

Welcome to Week 267 of Alternate Takes, my name is Shawn S. Lealos and you have entered my world.






The news broke this week that Chronicle screenwriter Max Landis wanted to pitch a Wonder Woman movie to DC and Warner Bros. The chances of him actually pulling this off is pretty low, because Joss Whedon wanted to make a Wonder Woman movie at one time, pitched his idea, and was shot down. With Whedon creating one of the best female superheroes on TV in Buffy Summers, if he can't get it off the ground, then no one can.

With that said, here is who I think could be great female superheroes to headline their own movies if just given the chance.



Wonder Woman

We might as well start off with Wonder Woman herself. It isn't like Diana hasn't appeared outside of comic before, as the television show from the '70s remains a cultural favorite with Lynda Carter most boys of a certain ages crush. She remains one of the most iconic female comic book characters of all time. Recently, she was supposed to have a new TV show but the writers completely dropped the ball by completely changing her character until it was almost unrecognizable. However, there is no reason that a butt kicking Wonder Woman can't be a great movie. At one time, it was a role made for Angelina Jolie, but now I would go with someone like Gina Carano or my top choice - Gemma Arterton.



Ms. Marvel

This one – in my mind – is going to happen in the next few years and I really believe that Katee Sackhoff will play the role. She said she would love to play it, and recently rumors came that Marvel contacted her and asked about her 2014 availability. Well, she sort of denied it by saying that she has not personally spoken to Marvel, but she wasn't saying they haven't spoken to her people. Look, I am convinced that Sackhoff will appear as Carol Danvers in Avengers 2 and will get her own movie sometime in Phase 3 as Ms. Marvel.



Birds of Prey

Birds of Prey was a fairly decent, if not slightly underwhelming TV show, but the comics it was based on were pretty great. Screw the New 52, though. This needs Barbara Gordon in a wheelchair as Oracle. Basically, Birds of Prey is a female superhero team started as a partnership between Oracle and Black Canary and later added Huntress. Shot as a espionage movie, similar to the Angelina Jolie movie Salt, but made with better care, this could be something very difference in the world of superhero movies.



Black Widow

Joss Whedon is the man for this job. He did a pretty good job with Scarlet Johansson in The Avengers, and she proved both there and in Iron Man 2 that she can kick butt with the best of the boys. She will also apparently play a pretty major role in Captain America: The Winter Soldier, and unless Marvel just wants her to be a major supporting player, she really deserves her own film sooner or later. It could be a nice flick with her Russian past catching up with her and give us a chance to see Crimson Dynamo or someone like that.



Jessica Drew

It seems, as I list my fifth choice, that my observations about female based superhero movies have to rotate around action flicks or espionage movies. With the exception of Wonder Woman and Birds of Prey, the other three are espionage based with Jessica Drew the third. Drew is the Shield agent also known as Spider-Woman. However, using the name Spider-Woman is not something Marvel should do because that would be too confusing for fans. Also, ignore the entire Spider-Woman legacy crap, which is way too convoluted for a movie. Just go with Jessica Drew as the spy or as a private eye, cast an awesome female action star (Kate Beckinsale) and we have something here.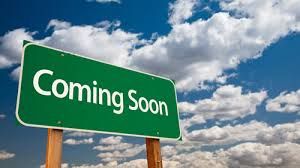 2013
October 25 - Oldboy
November 1 - Ender's Game
November 8 - Thor 2: The Dark World
November 22 - The Hunger Games: Catching Fire
December 13 - The Hobbit: The Desolation of Smaug
2014
January 24 - I, Frankenstein
March 7 - 300: Rise of an Empire
April 4 - Captain America: The Winter Soldier
May 2 - The Amazing Spider-Man 2
July 18 - X-Men: Days of Future Past
August 1 - Guardians of the Galaxy
August 22 - Sin City: A Dame to Kill For
2015
March 6 - Fantastic Four
May 1 - The Avengers 2
November 6 - Ant-Man
comments powered by