SPOTLIGHTS
The Hollywood 5 & 1 09.14.13: Jennifer Love Hewitt vs. Alyssa Milano Edition
Posted by Steve Gustafson on 09.14.2013

Jennifer Love Hewitt takes on Alyssa Milano in Vs, Avengers 2 casting rumors get dispelled, Jamie Foxx talks The Amazing Spider-Man 2, J.J. Abrams on the future of Star Trek, Toni Garrn is your "& 1" Model of the Week and more!





































A WORD FROM STEVE...
Welcome back! How was your week? We're back for another week of hot women, the biggest Hollywood news, and some celebrity gossip! For some additional reading you can check out my interview with Playboy's Miss August, Val Keil! Then peep my interview with one of the coolest dudes in Hollywood Ari Gold! Want more? OK. Read my review for American Courtesans! Still not enough? Take your pick between my Comics 411 or my Big Screen Bulletin!


Alright, who's greeting us this week? It's none other than...Adrianne Curry! She keeps herself busy...and our attention...with pics like this. Here's Curry striking a hot pose in the morning on her bed for her Instagram account.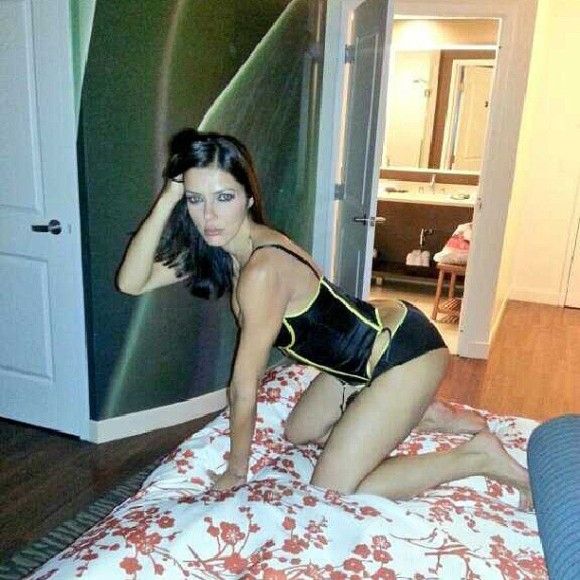 Last week Lindsay Lohan and Miley Cyrus entered the VS arena. Probably not the first two that came to mind when you think of a "hotness battle" but that's Hollywood. Here's the results:

Lindsay Lohan 71.04%
Miley Cyrus 28.96%

Not even close. I wonder if I should email Maxim the results. I'm still a little thrown by them crowning Miley with the Sexiest title. Oh well. Back to some REAL hotness! Speaking of Maxim, I was reading about popular multi-cover girls and these two were top of the list. I do believe these two have met before in VS but it's been so long I think I can get away with doing this one again. Both of these women are 5 & 1 royalty so this should be a good one.



Jennifer Love Hewitt VS Alyssa Milano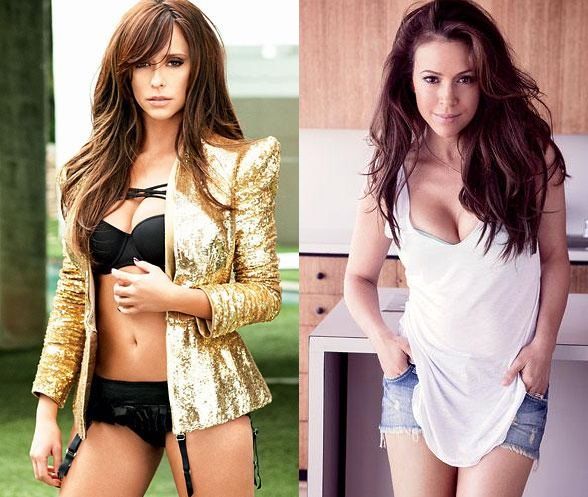 VOTE!




PIC OF THE WEEK!
TMZ has shared a photo of Sports Illustrated supermodel Chrissy Teigen topless with her fiancé John Legend. The photo was posted to Instagram by the photographer of the shoot, and appears to be a frame from John's music video for his song, "All Of Me."

In case you didn't know, underneath the censors are her nipples.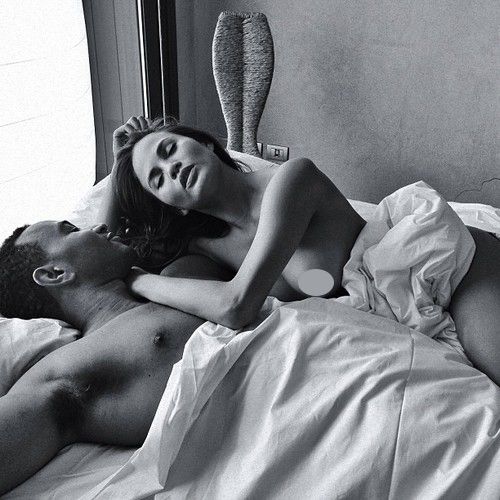 WHAT THE HELL?
Scarlett Johansson is one of the sexiest stars in Hollywood, placing 15th on Maxim's 2013 Hot 100 list. Yeah. 15th. Miley was first. Explain that one to me. But her co-star and friend Joseph Gordon-Levitt says her sex appeal comes from a lot more than just her looks. Gordon-Levitt cast Johansson in his directorial debut, Don Jon, which he also wrote and stars in.

"I didn't know Scarlett, but I spent more than a year with the image of her in my head playing this character. She couldn't not do this," the actor told Men's Health in the magazine's October issue. Join the club Joe.

"Look, Scarlett is a gorgeous, gorgeous woman, but if you just compare purely physical features, plenty of girls are just as gorgeous," he continues. "But she creates this extra something. It's in her walk, her eye contact. The total package is just off the charts."

Wow. It's like he really believes he's telling us something we don't already know.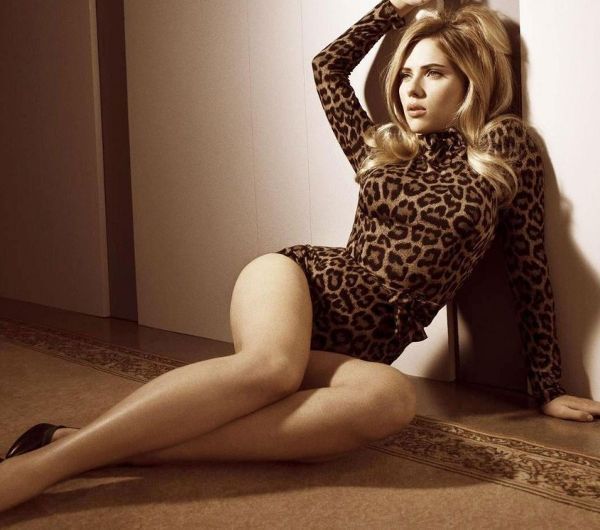 TWITTER-A-GO-GO!
Make sure you're following all the comings and goings around 411mania on Twitter! Follow me for some witty tweets from time-to-time as well. Dana White, Jesse Jane, and Larry Csonka follow me. What are you waiting for?



http://www.twitter.com/stevethegoose
http://www.twitter.com/411mania
http://www.twitter.com/411wrestling
http://www.twitter.com/411moviestv
http://www.twitter.com/411music
http://www.twitter.com/411games
http://www.twitter.com/411mma









Avengers Rumors!
Last week it was reported that Katee Sackhoff had revealed on a recent podcast when asked about whether she would like to be in a Marvel film that "people have checked my availability," making people wonder if she would be playing Captain/Ms. Marvel in a future film. But as she has clarified with Crave Online, that quote was misinterpreted and she hasn't spoken with the studio.

"You know, you say one thing..." Sackhoff said. "People love a good story, even if it's a story that has very little truth to it. If you go back and actually listen to what I said, I said that people have checked my availability. I never said Marvel [or] Disney so it's interesting how people twist stories to serve an agenda that makes people click on their site, or sell their papers."

She continued, "I absolutely have not spoken to Marvel. It doesn't mean that my team hasn't spoken to Marvel. I personally have not spoken to Marvel and have no plans to do a movie in the immediate future, because number one I'm tied up with Somnia which is a fantastic place to be. It's exactly where I wanted to be."

When asked about Ms. Marvel, Sackhoff said, "I would love to do the role. Of course I would love to do the role. I think that it's in my wheelhouse and I would enjoy it. I'd be stupid to turn down a Marvel movie but as far as I know, Ms. Marvel isn't even in the next movie."

Making up a rumor about yourself being in a Marvel movie is the new "cool" Hollywood thing.




Can you see her as Ms. Marvel?




Star Trek!
J.J. Abrams spoke with Zap2It about Star Trek Into Darkness' big character twist, what mght happen in the third film (which he will produce but not direct) and more. Check out the highlights:

On Benedict Cumberbatch playing Khan: "While I never said that it wasn't Khan -- and Simon Pegg went out and said, 'It's not Khan,' I was like, 'Simon, it kind of is Khan' -- we tried to not reveal it because we wanted people to experience it on their own. If you didn't know 'Star Trek,' it wouldn't matter to you, and if you did, people wouldn't have the story ruined for them going in. But it was important to us that we try and keep the experience of seeing the film fresh and fun, surprising for fans. We didn't want to be coy, but it was important to us that we do everything to preserve the surprise for people watching the movie."

On what might happen in the next: "I think that in the next chapter, it will be very much kind of going past the experiences that are connected to sort of so deeply the pre-existing stories. That's something that we knew we would want to do eventually, and it feels like the right time."

On a potential reunion event for the 10th anniversary of Lost next year: "There's nothing that I've heard of that's been planned yet, but I know there has been some talk about things. I haven't heard anything definitive."

What do you want to see in the next Star Trek?




Who should direct?




Wonder Woman. Again.
Max Landis might no longer be affiliated with the forthcoming sequel to Chronicle, but it sounds as though the young screenwriter is keen to get back among the superheroes as soon as possible. Landis was answering some fan questions on reddit, when he was asked which superhero he would like to bring to the big screen, given the choice, "[I'd like to do] either a version of Green Lantern that played like ET meets Stand By Me using the goth/punk scene and Kyle Raynor, or Wonder Woman, using a pitch that I intend to make to WB," came his reply.

Warner has yet to officially announce that a Wonder Woman film is in development, but given that the studio's long-term plans are building towards a Justice League movie, the character is clearly in their thinking.




She'll always be my pick as Wonder Woman.




Oh, Jamie!
In an interview with Total Film, Jamie Foxx confirmed that he is in talks for returning to the Amazing Spider-Man movies as part of The Sinister Six. There were rumors that the group would make their film debut and were helped when producer Avi Arad was photographed next to a building with "Sinister Six" painted on it. No one has outright confirmed the plans, even if director Marc Webb has hinted about it. Foxx said: "Yes, they actually talked about it, the Sinister Six. So, fingers crossed, because when you think about it, electricity never dies, it just goes to a different place."

So...spoiler?

The same interview features Channing Tatum declaring he wants to play Gambit in an X-Men film. I can't wait to see the firestorm if that ever becomes official.

The Amazing Spider-Man 2 will be released on May 2, 2014. It stars ,b>Andrew Garfield, Emma Stone, Jamie Foxx, Dane DeHaan, Colm Feore, Paul Giamatti, Sally Field, Chris Cooper, B.J. Novak and Sarah Gadon.





Thoughts?




What's the VIDEO BUZZ?
Raise your hand if you're a little bummed Breaking Bad is ending its run? To give you a little smile,, here is Jimmy Fallon in a 12-minute spoof of Breaking Bad, titled Joking Bad.

What do you think?






Welcome back to the & 1 Model of the Week! I'm going to use this area to introduce a lovely young lady that you might not be familiar with. This week our & 1 Model is ...Toni Garrn! Here's some photos of Garrn in a new underwear photo shoot for Victoria's Secret.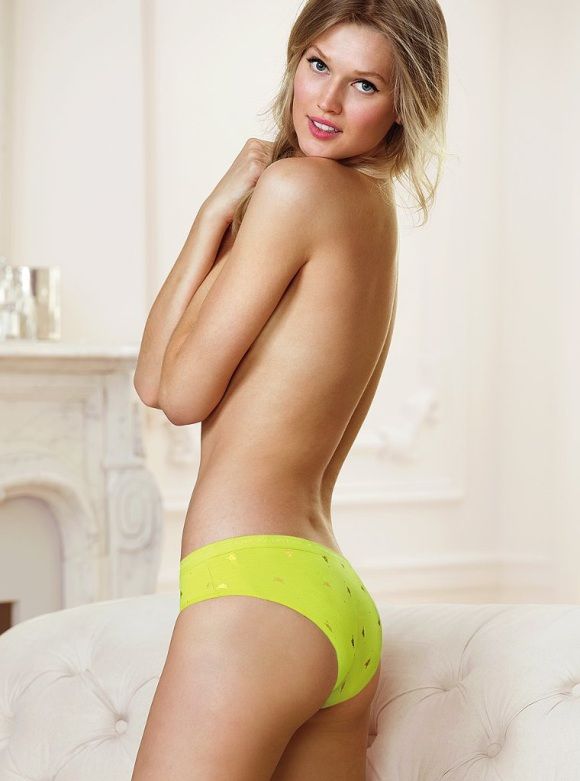 Ladies and Gentlemen, I presentůToni Garrn!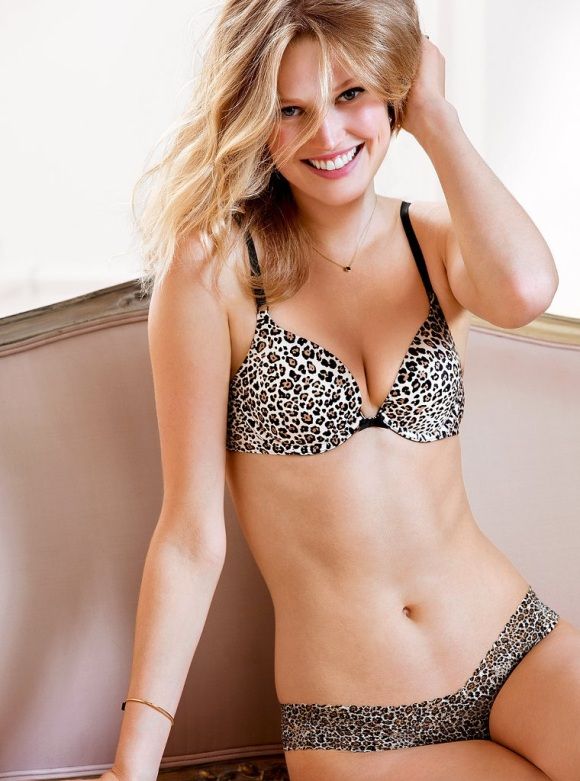 Before I say GOODBYE!
I also do a personal blog where I write about random stuff. The latest? RIGHT HERE ! I started a suicide prevention resource site. Give it a look and share! www.youcanendure.com . If you or someone you know is feeling isolated, don't hesitate to call the National Suicide Prevention Hotline 1-800-273-8255. Finally, if you have some down time and are looking for a great place for great fun, check out Tiger Flash Games!


All pictures courtesy of Maxim Magazine, Complex, Huffington Post, V Magazine, People, FHM, Details magazine, www.cnn.com, and www.imdb.com.
comments powered by