SPOTLIGHTS
Comics 411 09.18.13: Comic Book Sidekick Edition!
Posted by Steve Gustafson on 09.18.2013

Is Robin the best sidekick in comic book history? Plus news and thoughts on Galactus coming to the Ultimate universe, DC causing controversy with a Harley Quinn suicide art contest, a review of Green Lantern #23.2 and more!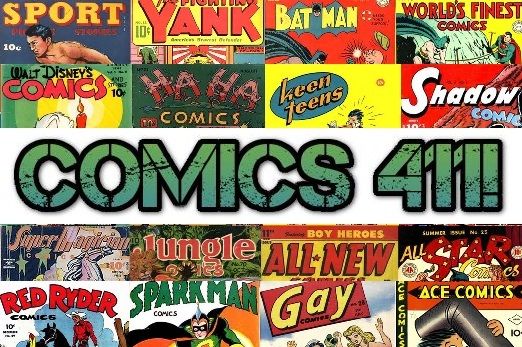 Welcome back to the Comics 411! My name is Steve Gustafson and this is a corner of 411mania reserved for those interested in talking comics! As always, I want to thank everyone who took a few minutes to read and comment last week. For some additional reading you can check out my interview with Playboy's Miss August, Val Keil! Then peep my interview with one of the coolest dudes in Hollywood Ari Gold! Want more? OK. Read my review for American Courtesans! Still not enough? Take your pick between my Comics 411 or my Big Screen Bulletin!


I thought this was pretty cool Dark Knight Legacy is a fan/crowdsourcing-funded film imaging a Gotham City one year after the events of The Dark Knight Rises, centered on a brewing battle over Gotham between the Red Hood and Nightwing, the latter being the identity assumed by John 'Robin' Blake after he was handed the keys to the Batcave in the final frames of Rises.

Featuring a shadowy Joseph Gordon-Levitt impersonation by the actor playing Nightwing, the 7-plus minute film also features Gotham City police officer Stephanie Brown, Oswald Cobblepot, and a few other familiar names.

The fundraising efforts are being promoted on the site indiegogo.com and the filmmakers hope Dark Knight Legacy is the first of a series of films "for fans by fans." "Every penny will be put towards creating an epic masterpiece that explores the world left behind in The Dark Knight Rises," reads the fundraising website. As of Monday, the filmmakers have raised nearly $8.5k towards their goal (30 days from now) of $30k. More information about the film, its story and characters can be found in the link, and here's the 'first' film.






And away we go...

Last week Jonathan Ramsey asked a good question:

"Nothing about the frenzy caused by the Villains Month 3D covers? That was all anyone talked about for the past week at my shop. Completely sold out everywhere in a matter of hours."

I had thought of running something but felt that it would be a week too late. But out of curiosity, did anyone else have problems or hear anything about the Villains Month 3D covers? I didn't see too much action around me and saw several copies on the newsstand.


READER ROUNDTABLE

Last week I put up the question of who's the Best Comic Book Couple? I put together 10 to pick over and invited you to share any I missed in the comments. Let's see the results:

Spider-Man and Mary Jane Watson 30.73%
Superman and Lois Lane 24.02%
Joker and Harley Quinn 19.37%
Batman and Catwoman 9.12%
Cyclops and Jean Grey 5.59%
Mr. Fantastic and Invisible Woman 4.66%
Cyclops and Emma Frost 2.61%
Daredevil and Elektra 2%
Black Panther and Storm 1.12%
Black Bolt and Medusa 0.93%

I was pretty sure it would come down to Spider-Man/Mary Jane and Superman/Lois Lane. The surprise was in the third place couple" Joker and Harley Quinn. And they took in a nice chunk of the votes. I guess you all like the crazy dynamic those two have. Let's see what else you had to say:

El Atomico: "Ace & Gary."

Kyatollah: "Spidey and MJ.
1. Even when they weren't together, legions were pulling for them.
2. The Shea Stadium reenactment of their wedding drew massive crowds and media coverage.
3. The more recent versions of Gwen Stacy have borrowed heavily from MJ's personality.
4. Look at the reaction to "One More Day." 'Nuff said."

Jeffrey: "I voted Spider-Man and Mary Jane, still my OTP."

Troy Harter: "I always liked Green Arrow and Black Canary, myself"

andi: "gambit and rogue?"

Fallen Cupid : "Off the top of my head: Invincible and Eve, Mr. Freeze and Nora, Archie and Betty/Veronica."

CyberVenom : "I went with Sue and Reed, because despite their flaws, they are the characters you'd want your parents to be. That being said, my top 5 are:
5. Midnighter and Apollo (The Authority)
4. Wonder Woman and Steve Trevor
3. Daredevil and Elektra
2. Peter Parker and Gwen Stacy
1. Reed Richards and Sue Storm-Richards"

Craig L: "While Peter and MJ are my personal favourite I have to go with Reed and Sue Richards for the best couple."

redhotrash ; "MJ is as boring as they come. A helpless damsel in distress who also happens to be a complete nincompoop. At least Black Cat is a interesting character. I'm also partial to Rogue and Magneto. They have a longer history together than most people think and the whole reformed villain thing is cool to me."

BobbyYoungblood: "If I'm having to pick from the list you gave I'm going to have to go with Reed and Sue, but I think the best couple would be Al and Wanda Simmons. To ask the devil to bring you back as Spawn(which is totally awesome) because you love your wife so much that you don't want to be without her, is the biggest show of love and caring of any comic book couple ever in my opinion. I mean sure it didn't exactly work out, as she married his best friend but it is still more than most any other hero has ever done. In fact it was so good Power Metal band Iced Earth wrote an entire concept album based on it and the comic series. If you haven't heard it definitely check it out."

naitch: "I've always had a soft spot for Batman and Catwoman."

SpankyHamm: "Hagar the Horrible and Helga
Andy and Flo Capp
Moose and Midge from the Archie comics"

James: "Peter and Gwen."

szynka z chlebkiem: "Superior Spider-Man and Anna Maria Marconi. They are the best, far better than MJ."


Some interesting suggestions to say the least. So from couples to...sidekicks! Yes, we've seen them be both a help and a hindrance to our favorite superheroes but at the end of the day they've grown on us. Some graduate to bigger things while others will always play second fiddle to the main hero. Who stand first among this cast of seconds?

And let me note: Many of these, like Robin, have had multiple people behind the mask. The list was long enough so I just put the name. I'll leave it up to you to single out who was most memorable to you.

Of course if I missed listing your favorite, let me know in the Comments below.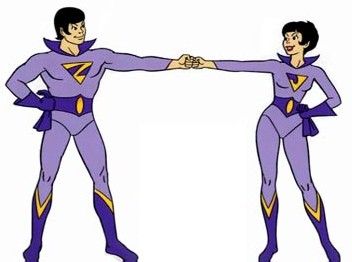 NEWS!

WRITE FOR 411MANIA! If you want to write about comics for the 411 Movie-Zone, now is your chance! We're looking for some new writers in the Movie-Zone! We need a new writer to take over the Comics 8 Ball column! 411 is one of the most popular websites of its kind, attracting millions per month. Writing on 411 also opens up doors for those interested in progressing as writers.

Please note the following:

• Writing for 411 is no joke. It takes time (often a lot of time) and work(often a lot of work). We take this very seriously and so should you. Don't apply unless you are serious and plan to stick around.

• Be professional! Spell and grammar check anything you submit, EVEN SAMPLES. We are a globally recognized site and try to uphold professionalism.

• Be original! Do not copy established styles. We want someone new. Someone who can add something to the site that we don't currently have. Be yourself!

• Follow instructions! If you don't follow the application process as outlined below, you likely will be eliminated right away.

The available spots:

MOVIE ZONE

TO APPLY FOR ONE OF THE POSITIONS BELOW PLEASE EMAIL ALL OF THE FOLLOWING:

Chad Webb: chipdiamond@hotmail.com
Ashish Pabari: stone9cold@aol.com
JeremyThomas: jthomas411mania@gmail.com

-Comics 8 Ball Columnist- We are looking for a new writer that would submit a new comics related list column every week. Be original. Think outside the box.

Example: "Movies 8 Ball" by Jeremy Thomas

*The above example is what a regular Movies 8 Ball looks like. Your submissions should reflect that style, but instead of movies as the topics it would be comic books.

INSTRUCTIONS

Send your emails ONLY to the people listed.

Include at least ONE FULL sample review of the show you wish to write for.

DO NOT attach ANYTHING to your emails. We are virus paranoid and WILL NOT open emails with attachments. Include samples IN the actual email.

Do not send us links to samples. Include the samples IN the actual email.

Title your email "411 MOVIE-ZONE APPLICATION" or "411TVSHOW APPLICATION: INSERT SHOW TITLE HERE"

Do not send us more than one email. Include EVERYTHING in one email. We expect tons of emails and do not want extra emails.




Good luck to all the applicants!






Galactus! When the Ultimate line was launched in 2000, it was considering the beginning of a new era for Marvel's heroes. And now it looks that may all come crashing down. In the upcoming event Cataclysm, Galactus makes his arrival into the Ultimate universe. Where he shows up there is bound to be problems. It all starts with next month's Cataclysm #0.1, where writer Joshua Hale Fialkov takes the seeds planted in the current Hunger series and opens the doors on what could be the last stand for Marvel's Ultimate heroes. In addition to writing this special Point One issue, Fialkov will be writing both Cataclysm: Ultimate X-Men and Cataclysm: Ultimates miniseries picking up from the conclusion, whether temporary or not, of those regular series in October.

Newsarama talked with Fialkov about the Cataclysm event and he said, "It's going to be huge. Which, I suppose is a cliché, but, honestly, the story Brian and I are telling across these four books is going to be like nothing you've ever seen in the Ultimate line before. It runs the whole gamut from the small and intimate to the epic, blockbuster style storytelling the Ultimate Universe is known for. We're going to be tying up a lot of loose ends, and building on the stories that these books have been telling for over a decade now."

What are your thoughts on the Ultimate universe thus far?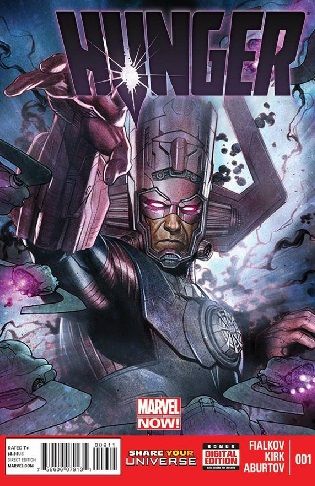 MPH! Mark Millar always has lots of things going on. So this shouldn't be a surprise. In an interview published in The Hollywood Reporter, the writer talked about his upcoming series MPH with artist Duncan Fegredo and his goal to make his creator-owned Millarworld books an actual integrated world of heroes.

"[MPH]is the beginning of a big plan I have for the next big period in my career as I build, I guess, the twenty-first century version of the Marvel Universe," Millar told THR's Borys Kit. "Marvel kicked things off in the sixties with Fantastic Four and we want this book to be as significant for the Millarworld line."

Set to spin out of the final pages of Kick-Ass 3 series published by Marvel's Icon imprint, MPH is a six-issue series launching in February through Image that follows four college-age teenagers who chance upon an illegal street drug that gives them the power to move at light-speed for seven days. MPH is described by the author as "The Fast and the Furious without cars" and offers a "completely new way of doing super-speed in comics." Back in the late 1990s, Millar co-wrote comics' most famous speedster, the Flash, in the hero's title with writer Grant Morrison. Back in 2004 when Millar first launched his creator-owned Millarworld slate, he announced a similar title – then under the name Run – with Ashley Wood that was cancelled before publication.

MPH is set in the American city of Detroit, and Millar is very conscious of the city and surrounding area's history as the mecca for American car manufacturing – especially hot rods. According to Millar, MPH is the first of "four to five" new books coming out in the next two years that will fully encapsulate the shared universe of his creator-owned books.

Millarworld. The next Marvel?





DC Blunder! It appears DC Comics is having second thoughts about the controversial Harley Quinn tryout page released for an "Open Talent Search" for an artist to draw part of the series' zero issue. The script page, written by series writers Jimmy Palmiotti and Amanda Conner, depicts the title character attempting several ways to commit suicide while sitting in a bathtub. In a statement released Thursday to the media, DC Entertainment "sincerely apologizes" for the offense nature of the script page, while arguing that the page misrepresents the full context of the story.

Since the "Open Talent Search" and script page was revealed on September 5, a number of fans and comic professionals had spoke out about the suicidal nature of the story DC was asking artists to draw. In the ensuing days, virtually everyone involved with the Harley Quinn open talent search from script co-writer Palmiotti to DC co-publisher Jim Lee attempted to defuse the situation, with Palmiotti explaining that the scene was intended to be a dream sequence in "a Mad magazine/Looney Tunes approach."

Lee, who in addition to being DC's co-publisher is also arguably the company's top artist, spoke on Twitter last weekend about the scene, saying that the script wasn't intended to "'sexual suicide'" and that the issue itself isn't about suicide at all.

The tipping point it seems came when the American Psychiatric Association, the American Foundation for Suicide Prevention and the National Alliance on Mental Illness released a joint statement picked up by mainstream press outlets such as USA Today decrying the scene for "making light of suicide" and being "potentially dangerous" for young readers.

Shortly after, DC Entertainment released the above-mentioned statement, which follows in full:

"The purpose of the talent search was to allow new artists an opportunity to draw a single page of a 20-page story. True to the nature of the character, the entire story is cartoony and over-the-top in tone, as Harley Quinn breaks the 4th Wall and satirizes the very scenes she appears in. DC Entertainment sincerely apologizes to anyone who may have found the page synopsis offensive and for not clearly providing the entire context of the scene within the full scope of the story."

This is the second controversy that has grown to surround DC in recent weeks, following the sudden departure of J.H. Williams III and Haden Blackman from the Batwoman series over "eleventh hour" editorial changes and the handling of the title character's homosexual relationship and marriage.

I'm hearing more and more disturbing news about DC's editorial staff. Signs of a bigger problem?


REVIEWS!

Do YOU want to be a reviewer for COMICS 411? Send me an email at stevethegoose@gmail.com to find out how! Take it away, RobF!

Green Lantern 23.2/Mongul #1

By RobF

I've always liked Mongul and I was glad to see he was included in the All Villains Month lineup. DC also gave him a top notch creative team. Jim Starlin and Howard Porter have the skills and background to create a cosmic epic. So did they succeed?

This issue, like many in Villain's Month, takes place both in the present and the past, flashing back and forth while Mongul narrates to an extremely captive audience. Admiral Pyri of the Oblivion Federation demands Mongul and Warworld's surrender, but the massive warlord has other ideas. He speaks of his past; learning that might makes right and only the fittest survive. Also he led a revolution that eventually begot his empire. Finally he displays the absolute power that he possesses both in Warworld's might, as well as his well-known horticulture horrors: the Black Mercies.

Jim Starlin created Mongul so he has a unique perspective on the man and his motivation. Warworld is involved, but it's more than a gimmicky gladiatorial ring. It's his empire: His entire society is Warworld.

Howard Porter supplies the artwork and does an absolutely incredible job at portraying Mongul as not only menacing, but charismatic and in-control in every panel he appears on. The images of war and destruction are vividly portrayed here. In this case the art raises the story to another level.

I'm anxious to see how Mongul interacts with the Green Lanterns and I'd love if the same creative team were still involved. Even if you have little interest in the Lanterns this issue will be introducing you to what will hopefully be their next great villain.


WEBCOMIC of the WEEK!

Do you have a web comic that you want me to push? Send it my way or mention it in the comments so I can take a look and share!

For some laughs, head to Cat VS Human. I dig it for the situations and laughs but also because the person behind this series seems pretty cool. In her ABOUT section she says:

"My name is Yasmine.

I draw stuff for a living.

I like cats. I like a certain boy.

I've been told that I'm socially inept and that I have the personality of a blank piece of paper. Thank god for the internet.

At least my parents think I'm special. It says in the birthday card they sent me several years ago. It had a picture of a Persian cat with a pointy party hat, with the words "You're Special" printed in glitter.

Anyway, thanks for visiting. Someone other than my parents has to."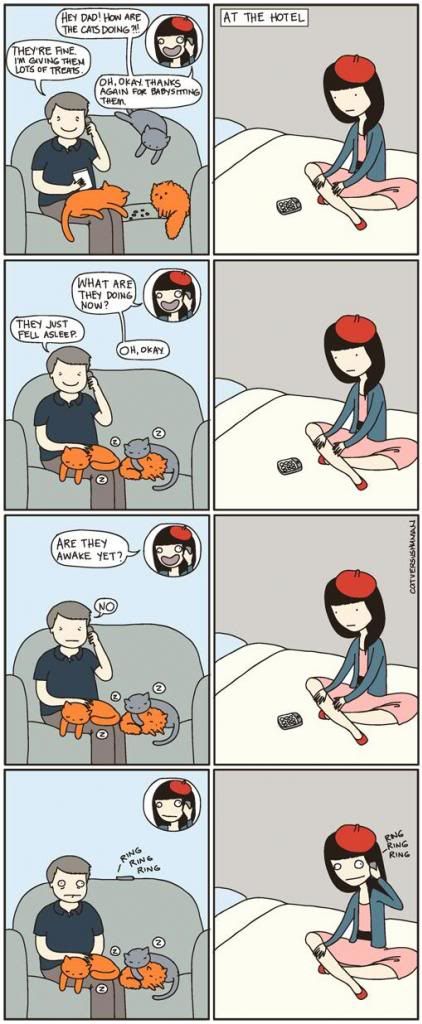 Before I say GOODBYE!
Follow me on Twitter for random bits, news RT's, and updates! Only at http://www.twitter.com/stevethegoose!

My Hollywood gossip (and anything else!) Hollywood 5 & 1!

Are you a fan of 411mania on Facebook? Keep up-to-date on news and contests!

Are you following 411mania on Twitter?
http://www.twitter.com/411mania
http://www.twitter.com/411wrestling
http://www.twitter.com/411moviestv
http://www.twitter.com/411music
http://www.twitter.com/411games
http://www.twitter.com/411mma

If you have some down time and are looking for a great place for great fun, check out Tiger Flash Games!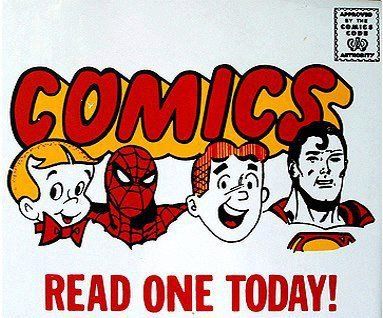 That's all the time I have. See you next week!
comments powered by