A Bloody Good Time 09.19.13: Ghostbusters Franchise Breakdown
Posted by Joseph Lee on 09.19.2013

From the iconic first film to the sequel, the animated Real Ghostbusters and more, 411's Joseph Lee breaks down the entirety of the Ghostbusters franchise!

































Opening Logo courtesy of Benjamin J. Colón (Soul Exodus)



Welcome to A Bloody Good Time.

Starting next week, and continuing all through October (before the finals on November 7), we begin the Horror Hero Knockout. As I did with the villains, I'm going to rank them in my own personal order to determine seeding then leave it to you to vote. In the comments, I'm going to need your suggestions. I'll reveal who I have so far and then let you fill in the gaps. The rules are that they have to be somewhat heroic (not just a survivor) and they have to have actually survived their movie. In other words, Sherrif Garris from Jason Lives can't make it because he died. Most final girls shouldn't make it unless they actually took a proactive approach against the villain, like Nancy Thompson. Also, I shouldn't have to say it, but this is for films only. Maybe we'll do television another time, but no Buffy Summers or Sam and Dean Winchester. Sorry.

There will be 32 slots. Here's who I have so far: Ash, Ripley, Van Helsing, Dr. Loomis, Blade, Seth Gecko, Clarice Starling, Nada, The Toxic Avenger, Nancy Thompson, Tommy Jarvis, Damien Karras, Reggie, Martin Brody, Kirsty Cotton, Lionel (from Braindead), Dutch (from Predator), Sidney Prescott, Ben (from Night of the Living Dead), Peter (Dawn of the Dead) and RJ MacReady. That's twenty-one so far, which means we need eleven more. Give your thoughts on who should make it below.

After this week, maybe you'll think these guys deserve to make it. Something strange has been going down on 411mania, and I know just who to call.



That's right, this week I'm going to cover the Ghostbusters franchise. Obviously since it's only two films, I'm also going to cover the two cartoons and the video game. Let's talk about everyone's favorite paranormal investigators.

I love Ghostbusters, as any sane and rational person would. I grew up with the movies and the cartoon. In fact, my very first introduction to the entire franchise was an episode of The Real Ghostbusters called "Knock Knock". It was one of the only episodes they released on VHS at the time and we had it. I also had both of the movies taped off of TV, and I distinctly remember having a toy proton pack at some point. Before I discovered dinosaurs, Ghostbusters was it. I'm sure the reason I liked it was because of the special effects and the fact they fight a giant marshmallow man, because there's no way I got the jokes until I was older. As I get older, I still love the special effects and the giant monster man, but love the jokes as well and can quote you under the table with both Ghostbusters and Ghostbusters II. At least, I'd like to think that I can.

So now you know my personal history with the franchise, but there are plenty of other reasons why we should talk about it. Ghostbusters may be light on the horror (until you get to the sequel) but it has influences from the genre and has also impacted the genre, just as it has comedy. For kids, it's definitely a gateway into that world, just as something like Goosebumps would be. If we're watching The Haunted Mask and Vigo the Carpathian and doing okay, maybe we'll like Jason and Freddy down the road.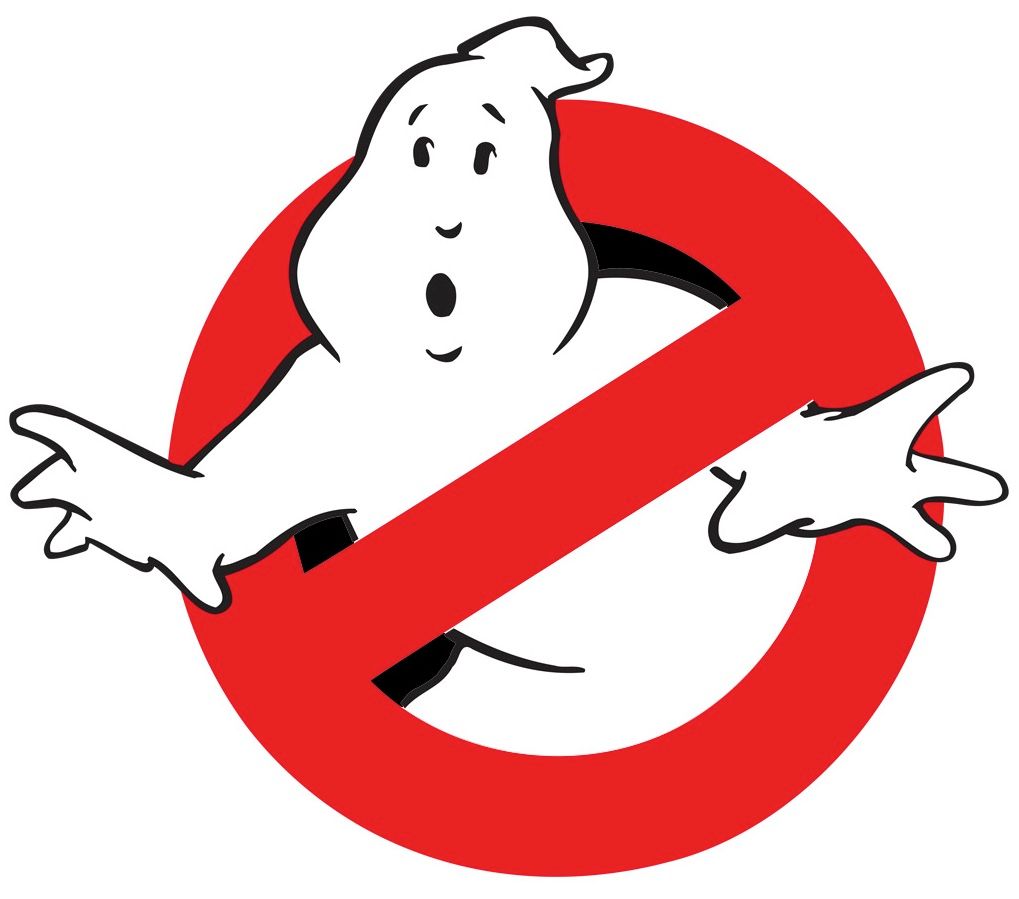 The franchise started thanks to Dan Aykroyd's interest in the paranormal. Considering how many UFO specials I've seen him involved with, I think it could just as easily have been Alien Busters. He tried to put together the project for years, and the original vision would have the team going through space, time and other dimensions. It also would have starred John Belushi, Eddie Murphy and John Candy, who all couldn't do it for various reasons (Belushi died before production started).

Aykroyd began working with Ivan Reitman and Harold Ramis on the script and that's when it was eventually fleshed out into the story we all know. Aykroyd and Ramis were joined by Bill Murray and Ernie Hudson for the core team, with Rick Moranis, Sigourney Weaver and Annie Potts completing the main cast. Reitman directed and one of the best comedies (if not the best) was born.




What can I say? It's Ghostbusters. It's just a tremendously fun film that I can watch over and over and quote relentlessly. The movie, for all two of you who haven't seen it, follows a group of paranormal psychologists who are kicked out of the college they practice at, only to decide to go into business for themselves. As it turns out, ghosts are real, and they're popping up all over New York. This coincides with a doomsday prophecy and the resurrection of Gozer the Gozerian to destroy the world.

One thing I like about this movie is that it's a group of mostly unremarkable guys that are pretty much superheroes. They all have their positives but they all have negatives as well. Winston, in general, was put on the team to be the "every man". He initially only signs on for the money! They fight more fantastic creatures than Superman or Batman were fighting at the time, and had much better personalities. Why wouldn't a kid want to be a Ghostbuster? It looks like fun.

The film was a huge hit critically and financially. It was only made for a budget of $30 million (about $65 million now) for a worldwide total of $291,632,12 (today about $634 million). That's good enough for a franchise full of sequels that eventually wear out their welcome, and yet it took the boys in gray five years to finally get another movie. But we'll get to that later.

There are so many things to love about this movie. Mr. Stay Puft, Gozer, Walter Peck, Zuul, Slimer, Louis Tully, Bill Murray in general. I adore it from start to finish in a way that I don't enjoy most other movies. Ghostbusters is on a small list of movies I'd put on a litmus test to determine if I want to be friends with you. It's an all-time favorite.






One thing I'll never understand on the Internet is why it's cool to hate certain movies. Independence Day, Robocop 2 and yes, Ghostbusters 2 were three movies I loved (and still do), along with everyone I knew. Once I discovered the internet, I found that people actually hate these things. I don't know if they actually hate it, or just do it because it's the "cool thing to do", but Ghostbusters 2 in particular has received a lot of unwarranted venom over the years. It has never made any sense to me and there's not a thing you can say that could convince me it's a bad movie.

Compared to the first, of course it's going to look bad. The first is as perfect as a movie can get. However, the sequel is really, really good on its own, and in a couple of ways it manages to be better than the original (only a couple, I'm not insane). I tend to like the movie's soundtrack better (Ghostbusters, plus the Run DMC version and some Bobby Brown songs that are catchy), depending on my mood. I definitely think that in terms of scares, Ghostbusters II wins easily. Sure, the original has Zuul, but none of the other ghosts are that scary. In the sequel we have a floating Carpathian head in a painting, the Scoleri brothers, the heads in the subway, Janosz' glowing eyes...it's a wonder I ever made it through this movie as a kid. It's also incredibly funny and full of almost as many quotable lines as the first one. "He is Vigo! You are like the buzzing of flies to him!"

The film picks up five years after the first one, with the Ghostbusters out of business because they were blamed for the damage to the city after the ghosts and Stay-Puft caused mayhem. They manage to get back together just in time to investigate another doomsday prophecy, this time involving the ghost of a Carpathian warlord trapped in a painting and New Year's Eve. Dana gets involved because the ghost decides it wants to be reborn through her baby. Well, at least she didn't turn into a dog this time.

Ghostbusters II, by the way, made less money than the original, but still made a ton of money. It earned $215 million on a budget of $37. Yet here we are in 2013 and a sequel has never been made. Honestly, at this point I don't want a sequel to be made. I'm sure that with the right script they could get something good out of it, but if it were going to happen, it would have. There's no reason to push it. The idea of current generation comedians taking over the mantle has always struck me as false anyway, because I can't think of any that hold a candle to guys like Murray.






Just because the films are no more doesn't mean all Ghostbusters media came to a grinding halt. As I said, this cartoon show was how I was introduced to the franchise. It had to call itself The Real Ghostbusters thanks to Filmmation's own Ghost Busters cartoon, and it couldn't use the facial designs of the actors, but it was still Ghostbusters. They had the proton packs, Slimer, the Ecto-1...close enough for me!

This show actually had some spooky moments, for a cartoon anyway, in addition to a lighter version of the humor from the films. For kids, it's a great way to continue a franchise they love without having to worry about things like whether or not Bill Murray has agreed to come back or not. It also had memorable villains like the Boogeyman and Samhain. The show lost me when it got a little too kid-friendly (focusing more on Slimer) and I got older. Even kids don't like it when a cartoon talks down to them, and I'm guessing that's why a lot of people in my generation also tuned out for things like Teenage Mutant Ninja Turtles and Power Rangers.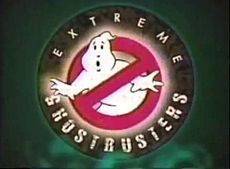 Since I grew out of the cartoons, and because I don't think I ever saw a channel it aired on, I never saw an episode of Extreme Ghostbusters. The series was a sequel to The Real Ghostbusters and actually was set up similar to how they want a movie sequel to go. The original guys have moved on and a new generation has been picked to handle the ghost busting. Egon and Janine are still around and the rest came back for a cameo at the end of the show. But as I said, I never saw an episode.

It ran for only forty episodes over four months, so that may be why. It came and went on television and I only heard about it years later, and still regret not at least catching an episode or two to see if it was any good. Fans seemed to like it, judging from opinions online, so at least it proved to be a worthy cartoon successor. However, a third film was still out of reach. I guess the next best thing would be what came in 2009.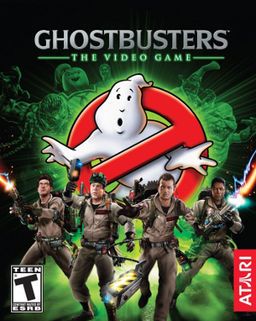 Ghostbusters: The Video Game is probably the closest we're going to get a third film and I'm okay with that. The story is the world-hopping ultimate doomsday scenario Aykroyd envisioned when he created the series, the game itself is really fun and easy to play (although the battles themselves can be frustrating) and it retains most of the humor that we know from the movies. On top of all that, they brought back as many members of the original cast as they could! The original four ghostbusters are here, as are William Atherton and Annie Potts. Even Max von Sydow voices Vigo again, if you know where to find him (and he's hilarious).

The story of the game saw the team two years after Ghostbusters II hiring a new recruit. They work with the rookie to take on the ghost of Ivo Shandor, who is trying to become a god like Gozer and cause the same type of destruction Gozer would have if he didn't fail him. They not only fight new enemies, but familar ones as well. It's a great game that doubles as a fun Ghostbusters story. As a fan, it was a nice way to revisit the series without having to worry about it failing to live up to expectations.



Other the years, the Ghostbusters franchise spawned more video games (most of them on older systems like the NES and Sega Genesis), a comic book series from IDW, toys and other forms of merchandise. The film is still beloved today, as are its stars, from the big names like Murray to the smaller ones like Walter Peck. The Ecto-Cooler drink has been the subject of campaigns to bring it back and there are regional chapters of "Ghostbuster" teams that appear at conventions. This thing is going to be around longer than you or I, and that's another thing I'm okay with.


Ending Notes:

That's it for me. Leave some comments here on or my Twitter. Next week, we kick off the Horror Heroes Knockout tournament with part one of round one. If you want a hero to be represented, let me know who in the comments!



Closing Logo courtesy of Kyle Morton (get your own custom artwork and commissions at his Etsy account)



A Bloody Good Time: The Store is now officially open! Like this design? You can now find it on most of my merchandise! Click here to find shirts, posters and more!

For those interested in more of my movie reviews, I've created a new blog! Check out the brand new Not-So-Bloody Good Time!

And of course, if you want to know if I've ever covered anything or want to read a past edition, there's the Bloody Good Time Archives! Yes, you can finally read every edition of ABGT going back to the beginning! Just ignore my early writing style...I was new.

See you next week!
comments powered by