SPOTLIGHTS
Comics 411 09.25.13: Comics to Read Before You Die Edition!
Posted by Steve Gustafson on 09.25.2013

Is Watchmen the most must-read comic book of all time? Plus news and thoughts on Marvel introducing the son of Thanos, Supergirl getting a new creative team, the Pretender coming to comic books, a review of Infinity #3 and more!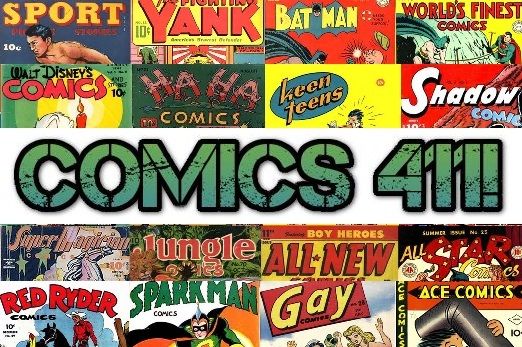 Welcome back to the Comics 411! My name is Steve Gustafson and this is a corner of 411mania reserved for those interested in talking comics! As always, I want to thank everyone who took a few minutes to read and comment last week. For some additional reading you can check out my interview with Playboy's Miss August, Val Keil! Then peep my interview with one of the coolest dudes in Hollywood Ari Gold! Want more? OK. Read my review for American Courtesans! Still not enough? Take your pick between my Comics 411 or my Big Screen Bulletin!


And away we go...

Last week I reported on DC's little flap over the Harley Quinn contest and the subject matter of suicide. I had two comments that I wanted to spotlight over the blunder"

Jeremy Thomas "Even if you set all the rest of it aside (and I can see arguments for and against that), there is one fact about the Harley suicide art contest that is completely asinine on DC's part: holding it during National Suicide Prevention Week.

You would think that someone in the legal or public relations department of that enormous corporation (although growing smaller every day the way creators keep walking away/getting fired) would have at least thought to check when that particular week was. They had to know it would be controversial in any situation and the fact that no one considered at least making it minimally so by, you know, doing a five second Google search is a complete and nearly institutional failure on the company's fault."

BobbyYoungblood : "Personally I dont see anything wrong with the whole hub-bub about the Harley Quinn deal. Yes I get that everything is super PC now, but at the same time comic books arent ctly marketed to kids anymore. Well not the DC or Marvel books that is. They all have a Teen or Teen+ rating, and really they are meant for adults now. Almost all the stories are a bit much for any kid. While it really isnt the smartest idea ever, it isnt really the worst. I think its just getting a little crazy that nothing creative can be done anymore. Hell there are entire movies based on suicide and things of thaqt nature so why not a comic book?"

As someone who operates www.youcanendure.com, a suicide prevention resource site, I admit I'm more sensitive to the subject than others. Suicide is too often used as a punchline or lightly referenced with little to no thought given to the weight it carries. Which is true of a lot of "serious" subjects. A comic book company, who ideally caters to younger viewers, most likely has no idea that an image like that sends a message. Us "older" folks, for the most part, can see the big picture. The younger ones...not so much.

An interesting debate to be sure and I appreciate the respect everyone shows one another in the comments.


READER ROUNDTABLE

Last week I posed the question of who was the best comic book sidekick. I was pretty confident Robin was going to win but threw in a real grab bag of selections. The results:

Robin 69.2%
Bucky 6.98%
Jughead 6%
Jim Rhodes 3.9%
Falcon 2.26%
Rick Jones 2.26%
Kid Flash 2.05%
Jubilee 2.05%
Aqualad 1.23%
Speedy 1.03%
Foggy Nelson 1.03%
Wonder Girl 0.82%
Snapper Carr 0.41%
Jimmy Olsen 0.41%

Robin taking the majority is no surprise. What caught my eye was Jughead! A solid 6% and plenty of love in the comments! Another thing that surprised me was Jimmy Olsen getting a measly .41%! I thought he would have been top 5 easy. I admit I put a few choices on there as a semi-joke but they seemed to get some love. I'm talking about Aqualad. I didn't think he'd get any votes but 1.23% feel he's...the best sidekick. Here's what some of you had to say:

allen: "Bob Agent of HYDRA"

Lee: "I was about to click "Robin" but I saw that you included Jughead in the list. I was thinking that the survey would only include action sidekicks, so seeing Forsythe P. Jones there was a delight, so my vote goes to him.

To plead the case for him:
1) He's the best wingman any character could have: He's loyal, he's always ready to give advice, he's willing to "take the bullet" for his friends, and he hates girls (so no competition for Archie despite Betty and Veronica's somewhat curious attraction to him.
2) He's always willing to take the backseat to make the lead, well... take the lead. Sidekicks should all do that.
3) He has a deep, complex story too (remember that issue that explained why he was a woman hater?), which makes him a very interesting character - somewhat unlike the others on the list who seemed to have been created only to be a sidekick."

tiedes: "How can you have a list of side kicks and exclude Mr. J's Harley Quinn? She adds another level to his twisted craziness."

Cause_I_Can: "That poll was PAINFUL. I've never been a fan of robin. Seemed really needy with the whole...my family died I need attention blah blah, plus their have been so many. Also I think Joker and Harley are the perfect match. Plus she's useful"

Joe: "1. Robin (Dick Grayson)
2. Robin (Damian Wayne)
3. Robin (Tim Drake)
4. Robin (Carrie Kelly)
5. Robin (Jason Todd)
6. Jubilee
7. Bucky
8. Falcon
The End."

CyberVenom: "Call me biased, but I choose Eddie Brock as the best sidekick (to the Venom symbiote). If we are going more traditional, here's my picks.
1. Robin (Dick Grayson)
2. Bucky
3. Speedy (Green Arrow)
4. Robin (Tim Drake)
5. H.E.R.B.I.E. (Every Franklin Richards' Calvin and Hobbes-esqe book)
HM: Skeets (Booster Gold), Bob: Agent of HYDRA (Dead pool)

Do the Pet Avengers count as sidekicks? If so, I think they get a shot too. Same with Hawkeye's dog."


I can always count on you all to entertain. So I received an email from a reader who said he didn't want to be named. But he sent me a link that listed 10 Comic Books You Had to Read Before You Die. I've read several of these types of lists before and figured it would be interesting to list the ones he did but more IMPORTANTLY turn it over to you all in the Comments Section.

Yes, I know he's missing a ton of books but he only listed 10. Yes, I know he only listed DC and Marvel titles but that's his preference. I would have listed mine but it was taking forever to boil my list to only 10. I'm still around 55 titles/storylines.

Vote and let me know what are some of your picks below.


NEWS!

Thane! In last month's Infinity #2 we learned that Thanos' invasion of Earth isn't just to reunite himself with the Infinity gems, but something more personal: to kill his son.

Say what?

After being teased in various places like Infinity #3 and New Avengers #10 last week, the puzzle pieces have finally come into place to give this son a name: Thane.

Thane was first seen in last week's New Avengers #10, as Doctor Strange scoured the world and arrived at a previously unknown Inhumans settlement and watched an unnamed adult bandage up the injured arm of a child. But this character wasn't given a name until this weekend when Marvel's Facebook game Marvel: Avengers Alliance unveiled a new character named Thane who is dubbed as a "mysterious ally of the Inhumans."

This lockboxed character's bio in the game describes him as "a mysterious being" who appeared during Thanos' invasion on Earth. "What he is and where he came remains to be seen," the bio reads, "but one thing is for certain: he holds tremendous power in his hands."

Further information is revealed once players gather the eight in-game items to unlock Thane as a playable character. After collecting eight in-game comic covers called "The Life and Death Collection," players can add Thane as part of their crew and can also piece together bits of story from each cover into a larger narrative, which reads:

"I used to be just a man. Just another healer, nobody of consequence, plying my trade among my people. And then Thanos arrived. How did I get these horrible powers? Why? Did they come from him? All I know is that just as he came to Earth, I... changed. Suddenly I had the power of life and death in my hands. But I could not control it, and the people around me paid the price. Everyone that I had once healed, everyone I knew... dead. I ran before I could kill again, only to find an even greater murderer in my path. Thanos and his lieutenants were coming... for me. This Thanos creature... what does he want from me? If I give myself up to him, will he stop killing people? Or will he just use my powers to kill even more? I need someone to help me understand what I am... what I've become. Is that you, Agent? Do you think you can control death itself? I doubt it. But the truth is, I have no other choice. I cannot go back to the way I was, and I cannot go to Thanos. That leaves me with you. But I warn you. Try to use my powers for evil, and I'll show you what they can do... in abundance."

The final piece to the puzzle came when scanning Marvel's AR for New Avengers #10, the previously mentioned apparent debut of Thane. At the time of its release the AR was inoperable, but Marvel has since rectified it giving us an interesting slideshow and an announcer, voiced by Marvel editor Jake Thomas, talking about the character.

"Who is Thane, son of Thanos? He could be a savior or a villain." says the voiceover. "Who is Thane? Is he powerful? Does he have the ability to summon suns or talk to insects… or throw insects into suns? We don't know. The question lingers… it itches and burns in the back of our brain. Who is Thane? The only way to find out is to keep reading!"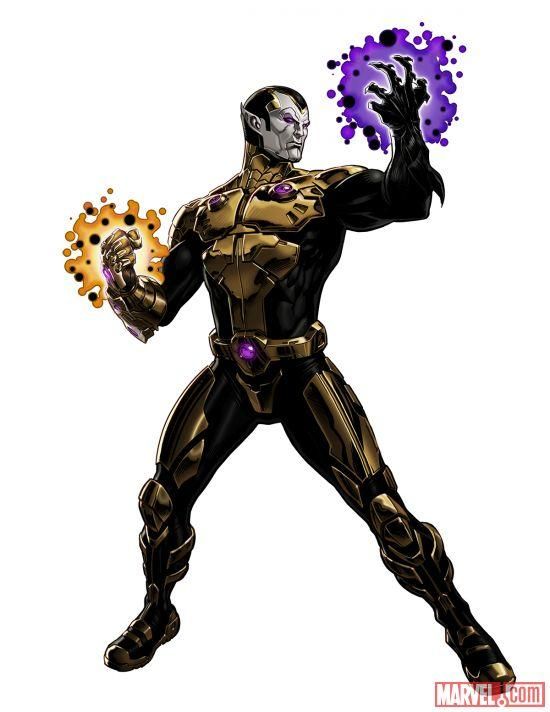 Supergirl! After Supergirl Kara Zor-El recovers from the events of November's Krypton Returns crossover, the character will be handled by a new creative team beginning in December, as Tony Bedard and Yildiray Cinar take over the book.

Supergirl's character was rebooted with the New 52 launch in September 2011, and much of the time since then, she's been trying to find her place on Earth. Because the character was already a teenager when she landed in the New 52, she was raised on Krypton and doesn't yet feel the same affinity for humans and motivation toward heroism as her cousin, Superman.

Bedard is coming to Supergirl after helping launch the New 52 in the Green Lantern universe, as well as working on Blue Beetle. He's also playing a huge role in this month's "Villains" event for DC, writing books about Brainiac, Black Manta and Ocean Master.

Now the writer turns his attention to Kara Zor-El, taking over after she deals with th

Newsarama talked to Bedard to find out more about his plans for Supergirl.

On what is most compelling thing about writing Supergirl: "As a creator, any time you take on a character with that big "S" on their chest, you've wandered onto holy ground. Superman is the superhero, the one from which all others descend. So it's both thrilling and a little intimidating to handle one of the Superman family characters, and I've never been more committed to doing a character justice. I guess the trick is not to let my reverence for Kara keep me from taking chances with her. I want to be true to her roots and yet surprise readers every month by showing what makes Kara Zor-El unique in the Superman universe."

On what makes this Kara distinct from the last time he wrote Kara (pre-New 52): "In the New 52, Kara is much more of an outsider. I mean, she couldn't even speak English for the first year of her series! She's even wary of her cousin, Superman, and not exactly on board with his values or his commitment to use his powers in the service of humankind. A lot of the stuff you assume about someone wearing that emblem on their chest doesn't yet apply to Kara. She's more of a lost teenager — a stranger in a strange land — than a symbol of Truth, Justice and the American Way. I'd like for her to eventually find her own reasons why she should embody a higher standard, but she's not there yet and we're going to have fun with her inner journey."





The Pretender! For four seasons in the late 1990s, you could tune in and watch the adventures of Jarod, a master of disguise who could also master any skill on NBC. He was The Pretender, and his sci-fi thriller story gained a cult following. After a pair of TV movies extended Jarod's story, at Comic-Con International: San Diego, creators Steven Mitchell and Craig Van Sickle announced the world of The Pretender would be returning, by way of novels and graphic novels alike.

While the pair decided to handle the novels themselves (the first, Rebirth will hit stores October 7, 2013), they announced yesterday during a Google hangout with fans around the world that Jenna Busch would be writing the story for The Pretender: The Centre Chronicles.

The story starts with a six-issue arc and features an all-new, in-continuity story that takes place before the TV show. Jenna spoke about The Pretender:

On what was the interest of creators Steven Mitchell and Craig Van Sickle in reviving this concept: "The Pretender has a huge following, despite the fact that it went off the air in 2000. In fact, it's actually never been off the air in France. Steve and Craig knew fans were passionate, but once they got on social media, they saw exactlyhow passionate. (There were so many fans on the Google hangout we did to make with them yesterday that it crashed the site!) The guys were writing a Pretender novel and when the announcement was made on my site ... well, I think it's fair to say that fans around the world lost their minds. They heard from people in Portugal, Brazil, Russia, France, Australia and a zillion other places, and everyone was over the moon about the return. The plan is books, films and an expanded universe, parts of which I can't talk about yet. I can't wait for fans to see what's coming!

On how she got involved: "I was actually a huge fan of the show when it was on the air. My friend Valerie Whitlock introduced me to Steve to chat about social media (since I pretty much live in the Twitterverse). We got to talking about what I do and he found my work in Womanthologyand heard about the full length graphic novel I'm doing with Rachel Pandich and Eisner award winner Janet Lee. He asked if I'd like to be involved and I jumped at the chance.

I fell in love with The Pretender because of the mythology. I love a story I can spend hours speculating on and investigating. I love the idea of re-watching or re-reading and finding out that a tiny little detail in one place was actually a clue to a huge storyline. The Pretender has so many mysterious plot twists and clues! Just chatting with Steve during that first meeting gave me insights to things I'd only guessed at.

The other reason I wanted to be involved with this project was because of Steve and Craig. These guys are so passionate (there's that word again) about their fans and letting them into the world they've created. They have direct contact with fan sites and they really want everyone who loves the show to be involved with the direction it's taking. They just launched the website for the series: thepretenderlives.com. When it went live yesterday during our Google hangout, they really got a taste of how much fans of the show appreciate it. Working with guys like these two is a dream come true for me."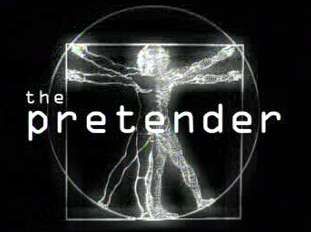 DC Blunder! I just wanted to share this. It's a funny website that compiles all the mistakes DC makes. Plus, it lets us know when was the last time they didn something stupid. Head over to www.hasdcdonesomethingstupidtoday.com for a good laugh.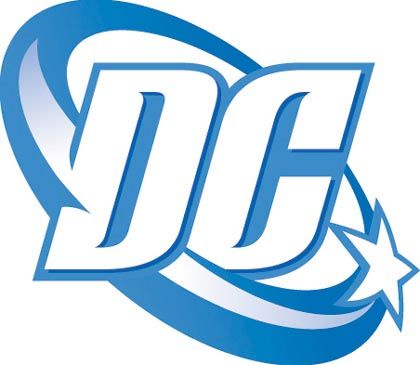 REVIEWS!

Do YOU want to be a reviewer for COMICS 411? Send me an email at stevethegoose@gmail.com to find out how! Take it away, RobF!

Infinity #3

By RobF


Thanos the Mad Titan's scheme has been revealed: He has a child among the Inhumans whom he's trying to kill. Will Black Bolt agree to kill every Inhuman from 16-22 to satisfy him? Can the Avengers and their allies finally curtail the juggernauts that are the Builders?

The worm has turned.

That the feeling you get by the end of Infinity #3. But first let's start at the beginning. The Avengers are scrambling to find ways to stop the destruction of the rogue Builders, who have seen fit to destroy everything they've created. The Builders now know where the intergalactic coalition's secret hideout is, and the results are cataclysmic. They kill millions and break the spirit of those who would resist. Then, without warning or explanation, they stop the onslaught, and start forcing worlds to surrender so that they may live. Hundreds of worlds quickly submit, including the Kree, which deprives the resistance of over a fourth of their fleet.

Captain America to the rescue! He has a plan, borrowed from the Aeneid, wherein they bait the Builders into taking action to mask their sneaking into their World Killer ships to turn them on each other. They hand the Builders their biggest defeat yet, and release the rest of the Avengers from captivity – allowing Kevin, the latest Starbrand owner to unleash its power and end the fight.

Back on the home front, we get glimpses of the Thunderbolts and the new Mighty Avengers fighting off Thanos' hordes. Thanos arrives on the floating city of Attilan, which is empty save for Black Bolt. Bolt's brother Maximus The Mad has herded the Inhuman population into a portal that will scatter them across the universe and hide them from the other Madman – the Mad Titan. Maximus has also armed a mysterious device he's been building under his king's direction. Thus, with his city evacuated, Black Bolt unleashed his greatest weapon: his voice. His refusal with a simple yet powerful "NO" shatters the entire city of Attilan, activating Maximus' device in the process and creating a tremendous explosion right over the heart of Manhattan.

Wow. For those of us who have been waiting for the Avengers and their allies to go on the offensive this was long overdue. It will be interesting to see where Jonathan Hickman will take us next. There is a lot going on here but JH is showing that he can keep it all in focus.

Jerome Opeña and Dustin Weaver tackle the art for this issue and the contrast of styles creates an interesting story. Opeña's darkly epic style handles the Avengers space adventure and does it nicely, while Weaver's more traditional style gives us the Earth-bound action.

Overall Infinity is off to a great start and the Avengers and Co are on the attack at last. But Thanos is a cagey adversary and the Builders are evil incarnate so this story is far from over.





Saga Volume 1 Review
By Terry Lewis

I must say I'm pig ignorant at times. Not only is one of my favourite comic book writers Brian K. Vaughan earning decent plaudits and ratings with his TV adaptation of Stephen King's Under The Dome (we only got it a month ago here in the UK) but doing my wiki research on it, he's back after a break from comics with his year old creator owned sci-fi adventure book Saga. Such is my faith in Vaughan I immediately ordered a copy and it does not disappoint at all.

Saga is a bit more than your standard sci-fi fare mind. In this first volume, there's a real sense of family from two star crossed lovers from opposite armies from a never ending intergalactic war protecting their newborn baby. Technology based Alana of Landfall and Marko from magic based Wreath are on the run from players of the war to save daughter Hazel, who is also the book's narrator. Out to stop them is member of the Robot Kingdom royal family, Prince Robot IV, and morally conflicted bounty hunter The Will with his lie detecting cat but the young family get help in escaping the Planet Cleave from spiritual spectre Izabel.

Easily the best thing is how filled out all the characters are in this first collection from Image Comics. You know all their motivations, their moral codes, what they'll do to complete their tasks etc. – all so rounded from only five issues. They help the book hit the ground running in a very easy, quick and memorable read. The still developing relationship between Alana and Marko is spurred on and off through Alana's ideals of love from a trashy romance novel and Marko's former arrange marriage.

I love the universe built here in Saga. Steeped in a high Star Wars influence, the worlds and cultures created are fantastic. Imagine The Stalk's agent is a business suit wearing sea horse on a beach somewhere, as well as the family's spaceship being an organic tree with it's own personality. It's all brilliant imagination from Vaughan and it's easy to fall in love with the world building. I doubt very much though that any artist apart from Fiona Staples could bring this universe of wonder to page and do it justice as her art is a massive part of Saga's success.

The narration of the elder Hazel when she's a baby is a new storytelling method for Vaughan but he nails it as referring back to the daughter's past events is handled brilliantly, constantly dropping future storyline hints and holds terrific humour reflecting on current events with her parents. Of course, it follows typical Vaughan tropes with adult themes and that delicious dash of humour in his locker.

My only real complaint with this tremendous first outing of Saga is it's lack of warning about how much of a mature read this is. That's not knocking on the actual content. All you get one measly tiny font sentence beneath the Image insignia on the back of the book all the way at the bottom in the way of warning though. Imagine me going into this book in blind goodwill and seeing half a teen goth girl ghost with her intestines hanging out and an exploding cave monster head… and that's in the first issue. Throw in some graphic robot sex and a topless spider assassin lady and I was left weirded out not braced for the experience. I don't want a big bloody stamp over the front but no way is this book kid friendly. That's what makes it so glorious though and it's easily ignored given that the vast majority of people are of the age and followed other mature Vaughan titles like Y: The Last Man previously, so it won't lose it's audience.

I'm hooked already. Any fears of a failure are dispelled. I appreciate a thumbs up review is nothing new for a book over a year old but Saga is going to be another one of those Vertigo-esque grown up comic books like Preacher and Y: The Last Man to break through to the corner of the literacy public eye. Embrace. Love. Enjoy.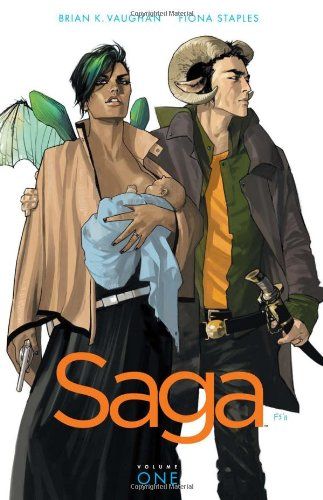 WEBCOMIC of the WEEK!

Do you have a web comic that you want me to push? Send it my way or mention it in the comments so I can take a look and share!

This week we look at formalsweatpants.com. Definitely check out the site as it's filled with hilarious comics, cool insights, and much more!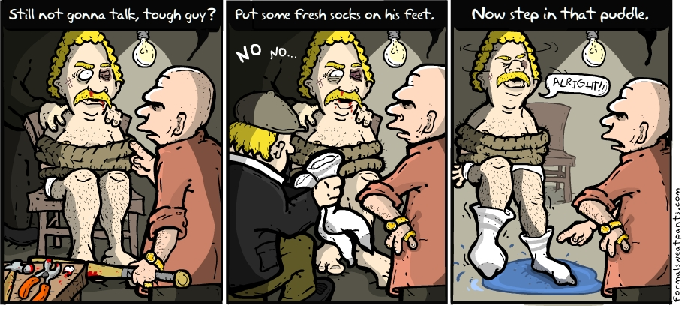 Before I say GOODBYE!
Follow me on Twitter for random bits, news RT's, and updates! Only at http://www.twitter.com/stevethegoose!

My Hollywood gossip (and anything else!) Hollywood 5 & 1!

Are you a fan of 411mania on Facebook? Keep up-to-date on news and contests!

Are you following 411mania on Twitter?
http://www.twitter.com/411mania
http://www.twitter.com/411wrestling
http://www.twitter.com/411moviestv
http://www.twitter.com/411music
http://www.twitter.com/411games
http://www.twitter.com/411mma

If you have some down time and are looking for a great place for great fun, check out Tiger Flash Games!


That's all the time I have. See you next week!
comments powered by