SPOTLIGHTS
411 Fact or Fiction Movies/TV 09.27.13: Week 401
Posted by Ben Piper on 09.27.2013

Are we interested in a Tupac Shakur biopic? Will Rush be one of the year's best movies? Would Benedict Cumberbatch make a good Star Wars villain? 411's Andy Critchell and Ron Martin debate these topics and more!




The new fall season is upon us! Thus far, out of the new shows I've seen my favorites, in no particular order are the utterly nutso (in a good way) Sleepy Hollow, Adam Samberg's new cop comedy Brooklyn Nine-Nine, and of course the fall's most anticipated new show, Agents of SHIELD. I haven't yet caught The Blacklist but if I continue to hear good things, then most assuredly, I will.

Welcome back once again to Fact or Fiction my friends. This week Andy Critchell and Ron Martin are here to help us out with the festivities. Let's see what they have to say…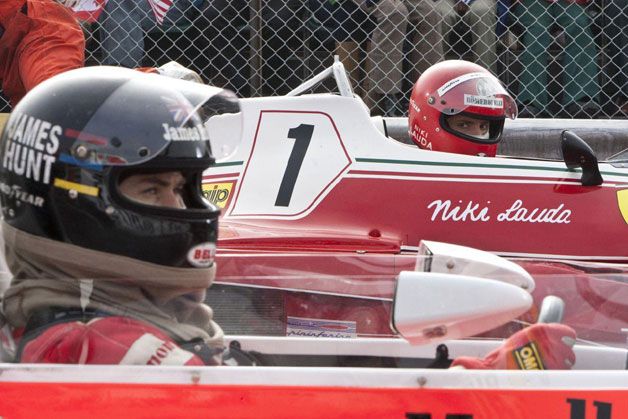 1. Rush will be one of the year's best films.

Andy Critchell: Fact. First, a concession. I am 100% in the tank for Chris Hemsworth. I thought he was awesome as Thor and as George Kirk in Star Trek. That being said, he is not the chief reason for my vote here. My confidence stems from the fact that Rush sees the team of Ron Howard (director) and Peter Morgan (writer) together again. These two gentlemen worked together on Frost/Nixon which I felt was a fantastic overall movie and a really well done period piece. That period, incidentally, was the 70s and that is the time period in which Rush takes place. I also think that Rush benefits from the fact that this year has not been great in terms of high quality, non-blockbuster type movies, so the bar is not too high for Rush to overcome. And finally, in addition to Hemsworth the cast in Rush seems very solid even though there are few household names.

Ron Martin: Fiction. While I have no beef with Chris Hemsworth and anything directed by Hollywood's favorite Daywalker perks my interest, this is a hard subject to sell. I guess it all depends on your definition of what is one of the "best" films of the year. Does it have to be critically acclaimed? Does it need to make a lot of money? Does it have to be well made? Does it meet your personal tastes for a "great" movie? While Ron Howard has the track record that would lead me to believe this film will be well made and no doubt critically acclaimed, I can't see a large audience outside of the "NASCAR - we like to see things explode" crowd. Nothing wrong with that, but I don't think the movie has general appeal. I am certainly not interested in the least bit, even if Howard is directing.

Score: 0 for 1

2. NBC developing a miniseries based on the life of legendary late night talk show host Johnny Carson is something you'd definitely be interested in.

Andy Critchell: Fact. Johnny Carson is an American television icon and a cultural touchstone for millions of people. I mean, he basically created a whole sub-genre of television and he is still the standard by which all late-night hosts are judged. But despite his influence, there is not much generally known about him personally and I feel that a miniseries based on his life has the potential to be fascinating and revealing. I would love to know what drove him, how he felt about his place in television history, and even what he thought about the acrimony that came about between Letterman and Leno after his retirement from The Tonight Show.

Ron Martin: Fact. I agree with most of what Andy posed above. I think Johnny Carson is a fascinating person and one of those celebrities that somehow transcended celebrity. That fact that NBC is the network developing the miniseries both excites and scares me. It has to be NBC for it to work, but then again -- this is NBC, they have had a tendency to screw just about everything up for about ten years now. I do believe that Carson was firmly in the Letterman camp in the big battle for his spot on TV. I believe this to be well documented, but would also like to see it play out on the miniseries. I am also interested to learn how Carson captivated America with this talk show format well before I was born. Carson is an interesting cat whose name isn't brought up enough in television circles.

Score: 1 for 2

3. Benedict Cumberbatch would be an excellent choice as the villain in the upcoming Star Wars movies.

Andy Critchell: Fact. Time for another concession; I am 100% in the tank for Cumberbatch as well. He was great as Khan in Star Trek Into Darkness, he is masterful as Sherlock Holmes in Sherlock, and he was astounding in Parade's End. Basically, I have never not seem him be amazing as an actor so in my mind he would be an excellent choice for any role in any movie. Something else to consider; the Star Wars brand is seem as damaged due to the collective fan response to Episodes I-III. While bringing in someone like JJ Abrams as director is a great first step the casting is obviously very important. Adding someone with the talent, pedigree, and gravitas that Cumberbatch has could only be a major positive.

Ron Martin: Fiction. I'd like to see the new Star Wars trilogy make stars out of some people that aren't as well known like the original trilogy did. I don't want JJ Abrams dipping in his pool of actors to fill out the cast. I have reservations about Abrams to begin with. I was excited to learn that Disney was taking over the franchise, less so to hear that they went after Abrams, a guy who has about a 50% success rate. For every Lost there are two Alcatrazes. The addition of Cumberbatch to the cast wouldn't be met negatively by me, but then again it wouldn't be met positively by me. It would be met with a "meh."

Score: 1 for 3



Switch!!!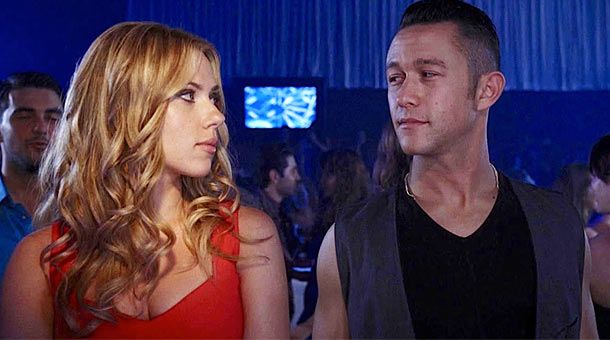 4. Don Jon will be a satisfying directorial debut for Joseph Gordon-Levitt.

Ron Martin:Fact. I totally underrated this guy coming out of 3rd Rock From the Sun. He has impressed. I'm sure that his eye behind the camera will be adequate. He has a strong cast and has already received some acclaim for the film at various festivals. Do I think it's going to be a hands down smash hit or surprise everyone by taking in a ton of cash? No. I do think it will be satisfying for those who are looking to be satisfied by it. Does that make since? I'm not underestimating this guy again.

Andy Critchell: Fact. I don't see any reason why not. As an actor JGL has come across as someone who is ardent about doing thoughtful and interesting work and I would assume he would approach directing in the same way. I heard his interview with Howard Stern earlier this week and he mentioned that he has been working to bring this movie to the screen for 5 years so it is clearly something that he believes in and has put a lot of work into. The combined passion JGL has for doing good work and bringing this film to life should make for a quite satisfying debut.

Score: 2 for 4

5. You'd be interested in a biopic of Tupac Shakur.

Ron Martin: Fiction. This answer is based totally on personal taste. I'm not saying I wouldn't watch it should I get a copy, but I'm not frothing at the mouth waiting for it to happen, either. I'm sure someone will win an Academy Award for portraying Tupac (please not Jamie Foxx) and the movie will probably do big business in the box office. Tupac is an interesting character in that he went out at the top of his game and there has been a mythology around him that I don't think is enjoyed by any other deceased rapper. The community's reaction to him has been much more interesting to me than the actual film would be to me.

Andy Critchell: Fact. Tupac rose to prominence during my formative high school years and he is a cultural touchstone for my generation so of course the idea of a biopic is interesting to me. And even in dissent Ron makes a very good point about Tupac's mythology but I see that as another reason for my interest. Tupac was the perfect performer for his time; the "Thug Life" image he projected helped him become the personification of the popular rap scene at the time and his combination of talent, showmanship, and willingness to partner with the other rap mega stars of the time helped to create that mythology. And obviously his feud with Biggie Smalls and the way Tupac died helped to cement that legacy. With Tupac, there is so much about his life and times to be explored that the potential is there for a very interesting movie which I would be very interested to see.

Score: 2 for 5

6. A big screen animated Scooby Doo movie is an idea you can get behind.

Ron Martin: Fact. I don't know what it is about Scooby Doo but I feel like my grandchildren will be watching some version of the show whenever I reproduce and then the product of that reproduction also reproduces. Scooby Doo has a timeless storyline and is constantly re-inventing itself. Going by the new Scooby Doo specials, there would be no shortage of celebrities lined up to provide their voice to the production. I feel like a Scooby Doo animated film would have to have to be storyline driven while poking a little fun at itself. The Scooby Doo live action movie had no problem doing this and that was one of the many reasons it far exceeded expectations. Unlike his brethen Yogi Bear and Fred Flintstone, there's something about Scooby Doo and his gang of mystery solving teenagers that will never get old.

Andy Critchell: Fiction. I know that I am in the vast minority here but even as a kid I never really cared for the original Scooby-Doo so I don't have the same feeling of nostalgia for it that Ron does. That being said, for some reason I LOVED the spin off (prequel?) A Pup Named Scooby-Doo so if they bring that version to the big screen then I am 100% down. I ride or die with Red Herring.

Final Score: 2 for 6

Andy and Ron don't find too much common ground. Thanks to them both for coming by, and see you all again next week!
-BP



TWITTER

http://www.twitter.com/411s_Ben_Piper
http://www.twitter.com/411mania
http://www.twitter.com/411wrestling
http://www.twitter.com/411moviestv
http://www.twitter.com/411music
http://www.twitter.com/411games
http://www.twitter.com/411mma




comments powered by