SPOTLIGHTS
411 Movies Roundtable 10.03.13: Breaking Bad, Carrie, More
Posted by Chad Webb on 10.03.2013

Was Breaking Bad the biggest winner of the month? Will Gravity be as great as early reviews suggest? Can the remake of Carrie eclipse the original? All that and more in this month's Movie Zone roundtable!










































Ladies and gents, without further ado, I now present the October 2013 Movie-Zone roundtable from 411mania.com. Hold your applause. This month's participants are looking forward to several of the titles, but none of are that enthused about Bad Grandpa. And I seem to have a difference of opinion from my fellow writers when it comes to and Carrie. Check out the rest of our thoughts!

For the October 2013 edition, the following staffers have contributed:

Jeremy Thomas: Host/Writer of multiple columns. The 8 Ball
Jeremy Wilson: Reviewer - The Grandmaster
Bryan Kristopowitz: Creator of The Gratuitous B-Movie Column
Chad Webb: Columnist/Reviewer of Ask 411 Movies



THE MONTH THAT WAS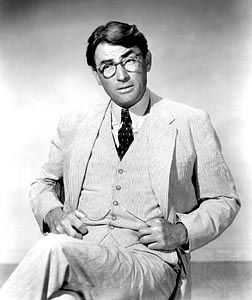 JEREMY WILSON




Biggest Winner of the Month: 12 Years a Slave. Steve McQueen's critically hailed film couldn't have asked for a better reaction after screenings at Telluride, Toronto and New York. Winning the top prize in Toronto (voted on by the audience and proven to be a good indication of Oscar hopes) is also a nice feather in their cap, as well as establishing it as the heavy favorite entering awards season.

Biggest Loser of the Month: I teased it last month, so I couldn't help putting Getaway in this spot. I've seen a lot of terrible movies this year, ones so bad that you honestly can't comprehend something worse coming along so soon. Yet, seemingly every month, something worse has come along. If anything worse than Getaway hits the big screen in the next four months, it will be something special indeed. This film is so incompetent, so stupid and so laughable that it defies you not to have a good time watching it. Selena Gomez as some sort of super-techie hacker who carries around a magical iPad should be enough of a giveaway as to how ridiculous this is, but really the film's monumental failures across the board lie at the feet of everyone involved, especially director Courtney Solomon and writers Sean Finegan and Gregg Maxwell Parker. It is easily one of the worst movies of this year.

Biggest Movie News of the Month: Jurassic World. The fact that the fourth film in the Jurassic Park series not only has a name and release date (June 2015...,maybe), but has entered the casting rumors portion of its life cycle is perhaps the strongest indication yet that we will, in fact, actually get a fourth Jurassic Park film. Bryce Dallas Howard and David Oyelowo are among the first rumored names being floated around (for what it's worth, Oyelowo is also being rumored for Star Wars: Episode VII). One would imagine casting for Colin Trevorrow's film to be finalized by the end of this year.

Your Most Anticipated Movie of the Month: I'll be fortunate enough to see some of what's playing at this year's New York Film Festival, which runs through the middle of October. Among my most anticipated I'll be seeing there are Claire Denis' Bastards, Jim Jarmusch's Only Lovers Left Alive and Hayao Miyazaki's "final"(?) film The Wind Rises. However, the two big releases of the month are Alfonso Cuarón's Gravity and Steve McQueen's 12 Years a Slave. The former is the first film from Cuarón since 2006's Children of Men. It has also been getting rave reviews since its debut at Telluride. Perhaps the only film getting better reviews and buzz is 12 Years, the true story of a free black man from the North kidnapped and sold back into slavery in the antebellum South. Almost everyone involved is a serious Oscar contender and it has already been declared as the heavy favorite (much to the chagrin of some).

Recommended DVD Release of the Month: Before Midnight. In fact, while you're at it, just pick up a bunch of Richard Linklater films, including Before Sunrise and Before Sunset, as well as Criterion's new Blu-ray upgrade of Slacker. Plus, it's now the 20th anniversary of Dazed and Confused. Linklater for everybody!

Classic Movie of the Month: We've reached the 10-year anniversary of Sofia Coppola's Lost in Translation and after re-watching it the other night, I can safely say that it has not aged a day. The story of a lonely, lost young photographer's wife and an aging American movie star in Japan to promote whiskey who find themselves enjoying each other more than their surroundings and lives continues to stand as a seminal work of the '00s and as one of the most famous and fondly remembered masterpieces for the Millennial Generation. A massive critical and commercial success, the magic that Coppola, Bill Murray and Scarlet Johansson were able to conjure is still there in almost every image, as resonant today as it was 10 years ago.

Movie Quote of the Month: From Lost in Translation:
Charlotte: "Let's never come here again because it would never be as much fun."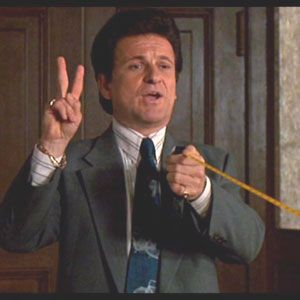 BRYAN KRISTOPOWITZ



Biggest Winner of the Months: Star Vin Diesel and writer/director David Twohy's Riddick opened at number one at the box office and did decent business worldwide, so there's a good chance we'll get another Riddick movie eventually. That's a plus.

Biggest Loser of the Month: Rebecca Romijn and Jon Tenney, as their TNT cop show King & Maxwell was cancelled. It was a good show, but I guess it didn't generate enough of a rating to keep around. And that's a damn shame. I was really looking forward to a season 2. Tenney is going to go back to Major Crimes, but I have no idea where Romijn is going to go. Her TV track record as of late has been, well, terrible.

Biggest Movie News of the Month: Kurt Russell joining the Fast & Furious franchise. I'm not a fan of this franchise, but with Snake Plissken joining the show, and with Lee Christmas in the next one, I think it's high time I get caught up.

Your Most Anticipated Movie of the Month: Machete Kills and Escape Plan are the two big ones for me. The Carrie remake looks decent. Gravity is also probably worth seeing.

Recommended DVD Release of the Month: Pacific Rim, The Purge, Curse of Chucky, Maniac (remake), Only God Forgives

Classic Movie of the Month: Night of the Living Dead (1990): The Romero original is a Halloween must, and this Tom Savini directed remake should be, too. It follows the same essential story as the original (strangers trapped in a farm house as the zombie apocalypse begins outside) with a few twists (especially the ending. I'm still in awe of it). The zombie make-up is superb, the cast is phenomenal (Tony Todd rocks in his first starring role as Ben), and the movie watching experience is terrifying. Gross, too, especially when the hungry zombies start eating worms and mice. Zombies shouldn't eat worms. Again, it's gross.

Movie Quote of the Month: "They're us. We're them and they're us."- Barbara (Patricia Tallman) - Night of the Living Dead (1990)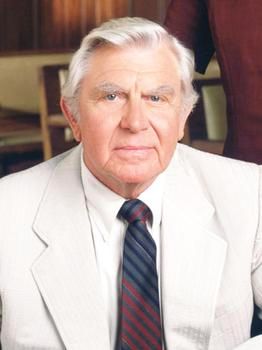 JEREMY THOMAS



Biggest Winner of the Months: Breaking Bad. The series that everyone was talking about finished up its run with record numbers and stands as one of the greatest drama television series ever created. The show won Best Drama at the Emmy Awards and goes out on a high note, capping off its run as a relatively rare show that had a fanatical following but didn't bone its finale. Everyone involved in this should go on to bigger and better things if there is any justice in Hollywood (which, of course, there isn't but we can hope anyway).

Biggest Loser of the Month: Battle of the Year. In a complete and utter lack of surprise, the dance film starring Josh Holloway and Chris Brown completely bombed at theaters and even a relatively low budget of $20 million won't be enough to save it. No one seemed to like this movie (which wasn't unexpected) and it won't do a thing for anyone's careers. Sadly, it won't be the end of the dance film genre but it might mean we have a respite for a good long while. Honorable mention to Dexter for utterly boning the series finale, by the way.

Biggest Movie News of the Month: For me this is a big one; Louis D'Esposito, who has been an executive producer on all Marvel films to date, said near the beginning of the month that there is a plan for the future that involves a female Marvel character leading a film. Marvel has no shortage of great female characters and it's high past time we got one of them in their own movie. I'm holding out for Ms./Captain Marvel, but she's not the only potential. If Marvel can get a female-led superhero film off the ground before DC can get Wonder Woman moving, that will be a hefty body blow in their ongoing war.

Your Most Anticipated Movie of the Month: There are a few potential gems this month, but I've probably gotta go with Carrie. As much as the idea of a remake had me sketchy initially, I'm solidly behind Chloe Moretz and Julianne Moore in the roles and Kimberly Peirce is perfect for this kind of thematic material. Machete Kills has potential too, as well as Gravity.

Recommended DVD Release of the Month: Joss Whedon's Much Ado About Nothing hits home video on October 8th and I couldn't be happier. It's a great adaptation of a classic Shakespeare story with fantastic acting from the entirety of the cast. I'm still floored that Lionsgate didn't give it a wider release that they did following The Avengers' success.

Classic Movie of the Month: With Romeo and Juliet coming out, let's look back to Baz Luhrmann's...well, I won't call it a classic, but much better than I ever would have expected adaptation of the film. Leonardo DiCaprio, Claire Danes, Brian Dennehy, John Leguizamo, Pete Postlethwaite, Paul Sorvino, Harold Perrineau...all deliver knockout performances and this is an example where Luhrmann's sense of visuals really worked and didn't rob from the story. Great stuff.

Movie Quote of the Month: "Peace? I hate the word, as I hate hell, all Montagues, and thee."
Tybalt (John Leguizamo), William Shakespeare's Romeo + Juliet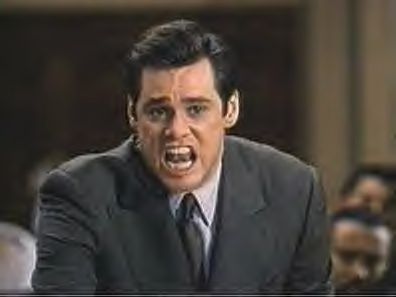 CHAD WEBB



Biggest Winner of the Months: This is the movies roundtable obviously and an argument could be made that the critical acclaim of Prisoners or even The Spectacular Now, not to mention that both have doing pretty well at the box office would make them the biggest winner of the month, but Breaking Bad has dominated every discussion in September. Arguably the greatest show ever came to an end and broke its own record of viewership with each new episode. Now that it's over we'll be heading more into movie talk and awards buzz, but Vince Gilligan and the entire cast and crew deserve to be the winner of September.

Biggest Loser of the Month: I'm going with TV again folks. It's hard not to pick Dexter here. We could go with box office flops and whatnot, but the series finale of Dexter was a ham-fisted, sloppily constructed catastrophe. When the showrunner for the first four seasons, Clyde Phillips, departed the series, he took the quality along with him. It has been a steady decline since then, yet I still held out hope that the ending would be epic. But it wasn't. What we saw made zero sense to what they were building for the entire last season. In addition, almost every other character got shortchanged and treated like nothing. Factor in that the "Brain Surgeon" serial killer was basically an afterthought, barely a threat at all. I hated it with a burning passion.

Biggest Movie News of the Month: The biggest news in my opinion is that there will be no new Pixar film in 2014. Seeing as how they are usually responsible for delivering the best animated offering of every year, this is huge. Having said that, if they felt the director wasn't playing ball, maybe it's for the better. Other big news: Kelsey Grammar signing on to The Expendables 3, Dumb and Dumber To finally begins production, and AMC announces that the final season of Mad Men will be split in two parts.

Your Most Anticipated Movie of the Month: This gets tougher as we get into the final three months of the year. Gravity and Captain Phillips both look excellent, but 12 Years A Slave looks outstanding so that tops the list. And yes, for the action fan in me, I am hoping that Escape Plan is a good time.

Recommended DVD Release of the Month: Before Midnight hits stores and to date that is the best film of the year. So that's the easy answer, but we also have The Conjuring and Monsters University on the way as well. Both are good purchases.

Classic Movie of the Month: I just showed My Dinner with Andre to my wife for the first time and she enjoyed it. This classic still holds up. All you have is Wallace Shawn and Andre Gregory talking over dinner for a little under two hours, but the topics and their philosophies are still relevant and just as gripping. It is directed by the great Louis Malle and is available on Criterion. I highly recommend you check it out.

Movie Quote of the Month: This isn't from the aforementioned movie, but oh well:
Muddy Grimmes: "You got any last words before I kill you?"
Butt-head: "I have a couple. Butt cheeks."
Beavis: "Yeah, yeah. And, uh, and boobs. I just wanna say that again. Boobs."
-From Beavis & Butthead Do America (1996)




COMING ATTRACTIONS



October 4th





Gravity





Rated PG-13
Plot: A medical engineer and an astronaut work together to survive after an accident leaves them adrift in space.
Director: Alfonso Cuarón
Stars: Sandra Bullock, George Clooney, Ed Harris, Orto Ignatiussen



Jeremy Wilson: It has been 7 years since the last film from Cuarón. The buzz and expectations surrounding Gravity are off-the-chart at this point, perhaps only exceeded by the pressure to actually deliver something that can stand with or exceed Y Tu Mama Tambien, Harry Potter and the Prisoner of Azkaban and Children of Men. Comparisons to Kubrick's 2001 might be a bit much and a disservice to it, but with another sci-fi classic, Cuarón could further establish himself as one of the great visionaries of his generation.

Kristopowitz: The trailers for this have been fantastic, and it's cool that a science fiction movie is in the running for possible major award consideration. I just hope that the movie isn't slow. That's what my only fear. That it's slow.

Jeremy Thomas: This has all the potential in the world to be amazing and early buzz is fantastic. Bullock and Clooney look to be delivering great work and you can always rely on Alfonso Cuarón to deliver. And that's why I don't understand how I'm not more excited for it. I'm looking forward to it, sure. But there isn't any level of anticipation. That may be a good thing as I will be more likely not to be disappointed. We'll have to see how it goes.

Webb: You can't talk about this without mentioning the overwhelmingly stellar buzz that it's receiving. And the TV spot has some crazy quotes from top critics. I was looking forward to it a long time ago honestly. The trailer has me intrigued. The visuals look incredible, as do the performances, and if you've seen an Alfonso Cuaron picture, you know he is an innovative filmmaker that can move you.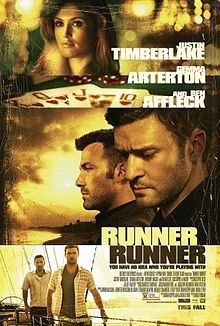 Runner Runner





Rated R
Plot: When a poor college student who cracks an online poker game goes bust, he arranges a face-to-face with the man he thinks cheated him, a sly offshore entrepreneur.
Director: Brad Furman
Stars: Ben Affleck, Justin Timberlake, Gemma Arterton, Anthony Mackie



Jeremy Wilson: This looks pretty dreadful in a Paranoia and Getaway sort of way, and I'm not sure I'm ready for that. I don't have anything against either Affleck or Timberlake, but neither is my favorite actor and the trailers have done nothing to get me interested. I think the serious use of crocs – ala 007 movies – as a means of murder threw it off for me.

Kristopowitz: I know this has two major stars in it and everything, but this just looks boring. Gambling movies are very rarely ever all that interesting.

Jeremy Thomas: I really, really like this cast. I think that Affleck has proven himself capable both behind and in front of the camera over the last several years, Timberlake has shown he has chops as an actor and Arterton has a lot of goodwill from me for shining in some terrible movies. Anthony Mackie is great too. This? Ehh. The plot sounds really goofy and the trailers haven't sucked me in; early word isn't good. I'll see it but I'm not expecting much.

Webb: I don't like saying that a film could be either really bad or really good because they all fit into that category don't they? Nevertheless, Runner Runner truly fits that description. I enjoy Affleck (Batman hatred won't improve if he sucks here) and Timberlake…and watching Gemma Arterton do anything is fine by me. Brad Furman is a capable director. The Lincoln Lawyer was solid, but this has so bad it's good written all over it. I'll see because it probably won't be boring. That's something, right?

October 11th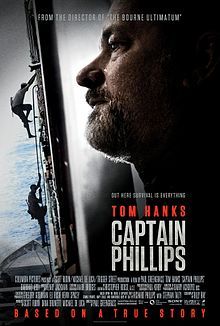 Captain Phillips





Rated PG-13
Plot: The true story of Captain Richard Phillips and the 2009 hijacking by Somali pirates of the US-flagged MV Maersk Alabama, the first American cargo ship to be hijacked in two hundred years.
Director: Paul Greengrass
Stars: Tom Hanks, Barkhad Abdi, Barkhad Abdirahman, Faysal Ahmed



Jeremy Wilson: The trailers have been pretty harrowing stuff, while Hanks and Greengrass have pretty solid track records. This is definitely one of the October releases I'm looking forward to and believe could break out to become a solid hit.

Kristopowitz: A Paul Greengrass movie is always a must see, and it looks like Tom Hanks is on his A game here. I'm just not sure if I'm ready for the coming onslaught of "the Hollywood liberal elite sympathizes with the hijackers" stuff, because you know that's coming.

Jeremy Thomas: All indications are that this will be fantastic and I have no doubt that we'll be hearing about this well into award season for Tom Hanks and possibly Greengrass too. The story is a compelling one to be sure and the trailers and promos look amazing. I think October is a weird release time for it but I try not to read too much into that; it may just be trying to clean up early before more drama heavyweights come out.

Webb: I love Paul Greengrass and my adoration of Tom Hanks is no secret. Unfortunately the trailer reveals entirely too much and I know I harp about that a lot, but it's true. Still, I have gotten only a positive reception thus far, so that's awesome. I was going to see this no matter what. I hope it's as great as it seems. People seem to have forgotten about A Hijacking, the similar foreign film released earlier this year. On a side note, I just read that the actual crew members are suing the company they worked for during this adventure and are vocal about how the film presents a fictionalized version of Captain Phillips. It's not a documentary, so whatever.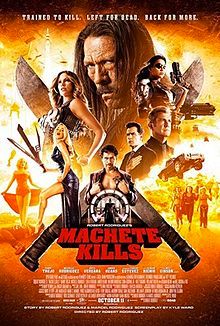 Machete Kills





Rated R
Plot: The U.S. government recruits Machete to battle his way through Mexico in order to take down an arms dealer who looks to launch a weapon into space.
Director: Robert Rodriguez
Stars: Danny Trejo, Alexa Vega, Mel Gibson, Jessica Alba



Jeremy Wilson: The first one was a cute idea. I'm not sure the world needed another Machete movie, no matter how much fun it might be (or how much fun we'll all pretend to have).

Kristopowitz: The first Machete flick is a classic, so why the heck wouldn't I want to see the sequel? I'm amazed that we're even getting a sequel. I can't wait to see Mel Gibson as a bad guy and Danny Trejo kick more ass.

Jeremy Thomas: I really dug the first film, and was excited that they went for a second. Do I think this will be great cinema? Of course not. But it will be supremely entertaining and Robert Rodriguez has zany-ed out the cast even more than the first one did. This will be a franchise that some people love and some people hate; that's all there is to it. I'm looking forward to it.

Webb: I wasn't crazy about the first one, for many reasons. For starters, it tried to be a satire, and inserted a political argument which was dumb. It also attempted to mock the exploitation genre and honor it at the same time. It was severely misguided. I hope the sequel rights those wrongs. And even if it doesn't, it has Mel Gibson as the villain and Sofia Vergara as a woman who uses her breasts as weapons. I'm there.





The Fifth Estate





Rated R
Plot: A dramatic thriller based on real events, THE FIFTH ESTATE reveals the quest to expose the deceptions and corruptions of power that turned an Internet upstart into the 21st century's most fiercely debated organization.
Director: Bill Condon
Stars: Benedict Cumberbatch, Daniel Brühl, Carice van Houten, Alicia Vikander



Jeremy Wilson: Honestly, I don't find Julian Assange all that compelling a character. Benedict Cumberbatch is a fine actor, but I'm not really sure what to make of this. Might be a case where the cinematic version actually is less compelling than the real thing. Plus, I'm not sure I'm ready to forgive Bill Condon for Twilight: Breaking Dawn – Parts 1 & 2.

Kristopowitz: This doesn't look terrible, but will it make a lot of money? I doubt it. And because of that the people who are against Wikileaks are going to have a field day. It's going to be worse than the attacks on Captain Phillips.

Jeremy Thomas: I will watch anything that Benedict Cumberbatch is in. This is obviously quite timely and you almost have to wonder if its a "too soon" situation, but I do think that a film on Julian Assange has a lot of potential for dramatic value. Bill Condon has taken a reputation bash thanks to Twilight and I completely understand why (because, y'know, I have a brain) but this is a totally different beast and seems more up his alley. The cast works and I have enjoyed the trailers so far, so I'm optimistic for now.

Webb: I know it is getting mixed reviews, but I'm still anxious to see this. I want to see the documentary as well, but I think Benedict Cumberbatch looks terrific in the part and Bill Condon can do magnificent work when he wants to.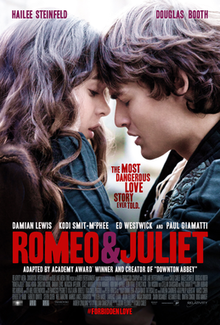 Romeo & Juliet (2013)





Rated PG-13
Plot: When the star-crossed lovers of two enemy families meet, forbidden love ensues.
Director: Carlo Carlei
Stars: Hailee Steinfeld, Douglas Booth, Damian Lewis, Ed Westwick



Jeremy Wilson: Besides reading that Hailee Steinfeld had been cast as Juliet, I have literally read or seen nothing else about this adaptation until seeing it was being released this month. I'm always up for a new Shakespeare adaptation on the big screen. It has an...interesting cast and a decent trailer, but ultimately we'll just have to wait and see. I'll probably check it out on VOD or Netflix.

Kristopowitz: It's cool that people are still making Shakespeare movies, but does the world really need another Romeo and Juliet?

Jeremy Thomas: This is a really solid cast, the trailer looked good and I always wanna see more Shakespeare on the big screen, but I would think that this would have been promoted a bit more. I'm definitely intrigued but that feeling is tempered by how under-the-radar it is.

Webb: I always enjoy a good Shakespeare adaptation, but this just screams mediocre and it can't settle for that. With this particular tragedy, directors are either too flashy or playing it too safe. The best version of this has been and likely always will be, Franco Zeffirelli's 1968 film starring Olivia Hussey and Leonard Whiting. I'm curious to see how Hailee Steinfeld does, but other than that, I can wait for video here.

October 18th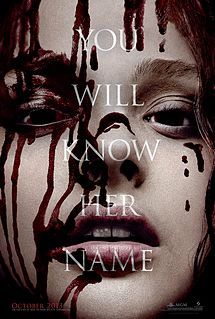 Carrie (2013)





Rated R
Plot: A reimagining of the classic horror tale about Carrie White, a shy girl outcast by her peers and sheltered by her deeply religious mother, who unleashes telekinetic terror on her small town after being pushed too far at her senior prom.
Director: Kimberly Peirce
Stars: Chloë Grace Moretz, Julianne Moore, Judy Greer, Ansel Elgort



Jeremy Wilson: I don't blame Kimberly Peirce for choosing a project that might be more of a "sure thing". Her debut film, Boys Don't Cry, was hugely successful and got Hilary Swank her first Oscar win, as well as made Peirce an up-and-coming name to look out for among female filmmakers. However, America wasn't ready or in the mood for serious Iraq War dramas, thus consigning 2008's Stop-Loss to a long list of films that attempted to tackle the war but were critically or – more likely – commercially rejected. We know the story, but I have a feeling Peirce and Chloë Grace Moretz will get a lot out of the material and deliver a really good version.

Kristopowitz: I'm not sure why we need a Carrie remake, but then this doesn't look terrible, so I'm down for checking it out. Wouldn't it be awesome if Chloe Grace Moretz and Julianne Moore got Oscar nominations like Sissy Spacek and Piper Laurie did for the original?

Jeremy Thomas: Gimme gimme gimme. Seriously though, I have a lot of hopes for this. I groaned like everyone else when the remake was first announced but as the cast and crew was announced I started to see the possibilities. Chloe Moretz remains one of the best young actresses (that are known, anyway) working in Hollywood today, Julianne Moore is fantastic and will bring the goods as the mother and Kimberley Pierce is perfect for this kind of film. The trailers have been good, if a bit too CG'd, and I am excited for the possibility.

Webb: I see what my colleagues have written, and I have to say I don't know why anyone has interest in this. I like Chloe Grace Moretz as much as the next person. She's great, but there is absolutely no reason for this remake. It looks to have been remade just because. The trailer shows you everything, causing me to wonder who this is aimed at. Is it people familiar with the original because it reveals the end? If they want younger peeps to see it, why show, you know, the climax? And I'm sorry, but Moretz is not weird looking enough for the part. She should stop doing remakes. I don't care one iota about this. It's a blatant cash grab directed by someone who last gave the crapfest Stop-Loss.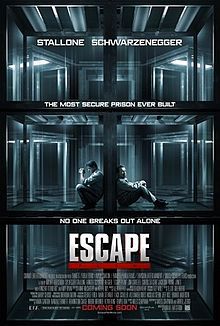 Escape Plan





Rated R
Plot: When a structural-security authority finds himself incarcerated in a prison he designed, he has to put his skills to escape and find out who framed him.
Director: Mikael Håfström
Stars: Sylvester Stallone, Arnold Schwarzenegger, 50 Cent, Vincent D'Onofrio



Jeremy Wilson: Well, I hope you all are happy. Because so many of you saw – and liked – those crappy Expendables movies, not only are we destined for countless sequels (The Expendables 3 is on its way), but we're also being forced to watch movies featuring Stallone and Schwarzenegger that we mercifully went nearly extinct a decade ago.

Kristopowitz: Ahnold's last starring vehicle tanked, as did Sly's, so we'll see how well they do as a tag team. Can they duplicate the box office magic of their The Expendables movies, or will this be yet another bomb? I hope not. I don't want Hollywood to stop making action movies like this one. It looks great.

Jeremy Thomas: Stallone and Schwarzenegger were unable to deliver in their individual non-Expendables action films earlier this year and they have to be hoping that this team up sparks with audiences. I really don't think that it will though. It's not the stars though; it's just that the material is dicey-sounding at best, the supporting cast is very bleh outside of Vince D'Onofrio and the trailer left me cold. I don't expect this to hit at all.

Webb: Screw all the haters. I love prison movies and I grew up on Stallone and Schwarzenegger, so I can't wait for this one. I realize that their previous action vehicles did not perform well at the box office, but that doesn't mean they weren't good. I am on board with this type of action movie as long as these guys can still pump them out. It won't be for everyone and that's fine. It has a cool supporting cast , neat visuals, and should be fun amidst Oscar bait season.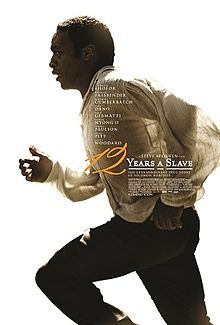 12 Years A Slave


Rated R
Plot: In the antebellum United States, Solomon Northup, a free black man from upstate New York, is abducted and sold into slavery.
Director: Steve McQueen
Stars: Chiwetel Ejiofor, Michael K. Williams, Michael Fassbender, Brad Pitt



Jeremy Wilson: Barring some sort of last-minute, out-of-nowhere masterpiece that catches fire once the holidays (and awards seasons) are in full swing (*cough* Spike Jonze's Her *cough*), Steve McQueen's 12 Years a Slave will be the film of 2013. It has dominated talk among critics and industry types since debuting at Telluride and going on to win the top prize in Toronto.

Kristopowitz: This movie has all sorts of awards buzz going for it, so it'll be worth checking out at some point to see if it deserves the buzz. It doesn't look terrible, so it has that going for it, too.

Jeremy Thomas: Anything that gets Chiwetel Ejiofor mainstream recognition is great in my book; he's one of my favorite underrated actors with amazing work in pretty much everything he's been in. The rest of the cast is great, Steve McQueen is a director who hasn't failed to deliver yet and the thematic topics of the material screams "award season" like no one's business. This is the film everyone will be talking about and which a loud, vocal group will decry as overrated Oscar bait. I'm really looking forward to it.

Webb: If you ask me this is the film to beat this year. Everything looks marvelous and it's the type of story the Academy will eat up. I will be in the theater to see this as soon as possible. Steve McQueen is a filmmaker who has shown such distinctive talent and is only improving.

October 25th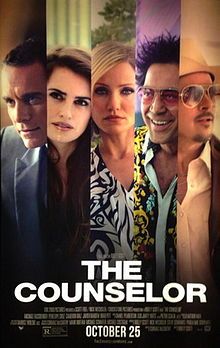 The Counselor





Rated R
Plot: A lawyer finds himself in over his head when he gets involved in drug trafficking.
Director: Ridley Scott
Stars: Brad Pitt, Goran Visnjic, Michael Fassbender, Javier Bardem



Jeremy Wilson: I really, really want to see this. A Ridley Scott film from a Cormac McCarthy script with a cast to kill (Brad Pitt, Michael Fassbender, Javier Bardem, Penelope Cruz, Cameron Diaz and a cheetah among others). McCarthy's involvement alone would be enough, but the film's trailer is pretty enticing.

Kristopowitz: Ridley Scott movies are always worth checking out, so on that basis alone this is worth checking out. The Cormac McCarthy script is another enticement. I just wonder, though, why Fox didn't wait and release it in early November. That would seem to be a better release window. Don't non-horror movies tend to get lost in the shuffle around Halloween?

Jeremy Thomas: This should be fantastic. Ridley Scott is back into some great dramatic work after the polarizing Prometheus and he's lined up an unbelievable cast and a script by Cormac McCarthy about a lawyer with a moral dilemma? Seriously, sign my ass up. And that's before we even get into the trailer, which looks fantastic. I really don't see how this fails to be great.

Webb: At this stage of his career, you don't know what to expect from Ridley Scott. The old dog still has the strength in him to give us a good flick (Prometheus), but this is packed with an A-list cast and looks bat-shit crazy. And yes, the fact that Cormac McCarthy penned the script is intriguing. I hope this lives up to its expectations, but I'm not sold yet.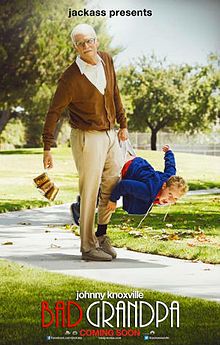 Bad Grandpa





NYR
Plot: 86-year-old Irving Zisman is on a journey across America with the most unlikely companion: his 8 year-old grandson, Billy.
Director: Jeff Tremaine
Stars: Johnny Knoxville, Jackson Nicoll, Spike Jonze, Georgina Cates



Jeremy Wilson: Yeah okay. I liked the Jackass films well enough, but this character was never really my favorite. I'll probably continue my tradition of seeing these movies when they play uncensored on Comedy Central after Midnight on a Friday or Saturday night three or four years down the line.

Kristopowitz: This movie looks okay and funny and whatnot, but I would find it far more interesting if the main character was portrayed by an actual old actor as opposed to a guy in heavy make-up. I'm just not buying it at the moment.

Jeremy Thomas: Not even remotely interested. Not in the slightest. The only times I've liked Johnny Knoxville at all is when he's been a side character. Complete and utter pass.

Webb: The trailer is funny, mainly due to the involvement of the child actor, but movies like this, Borat, Jackass, etc. are funny exactly once and then never worth caring about again. They rely on the shock factor; the surprise of not knowing what gag comes next. Once you know, you stop caring. It has appeal, but that's not what makes a timeless comedy in my eyes.

Thanks for reading! Check back with us next month dive head first into the November roundtable with Thor: The Dark World, The Wolf of Wall Street, The Hunger Games: Catching Fire, and Oldboy.

comments powered by