SPOTLIGHTS
The Hollywood 5 & 1 10.05.13: Michelle Keegan Vs. Lucy Mecklenburgh
Posted by Steve Gustafson on 10.05.2013

Michelle Keegan takes on Lucy Mecklenburgh in Vs, new casting news hits for Avengers: Age of Ultron and Star Wars: Episode VII, a new clip for Thor: The Dark World hits the internet, Holly Hagan is your "& 1" Model of the Week and more!




































A WORD FROM STEVE...
Welcome back! How was your week? We're back for another week of hot women, the biggest Hollywood news, and some celebrity gossip! For some additional reading you can check out my Comics 411 or my Big Screen Bulletin!


Alright, who's greeting us this week? It's none other than...Courtney Stodden'! How does she do it? How does she stay in the public eye? Wait. Columns like this one, and thousands of others, probably have something to do with it. Anyways, Courtney is doing what she does best here.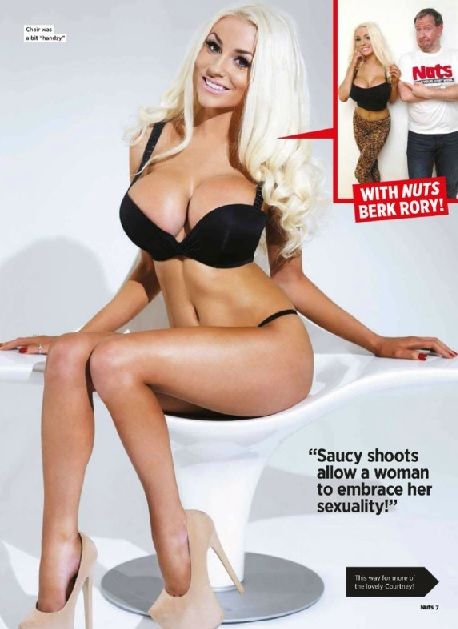 Last week I took two ladies from the MMA world and put them in VS. UFC Ring Girl Arianny Celeste took on UFC's Queen of the Octagon, Ronda Rousey. Here's how it went down:

Arianny Celeste 67.47%
Ronda Rousey 32.53%

Many of you called the VS unfair but I think they matched up pretty well. Sure, Arianny easily took down Ronda but each has their own style of beauty. This week is another round of new ladies. Michelle Keegan and Lucy Mecklenburgh visit these pages for the first time to do battle in VS. Make them fill welcome and vote...HARD!



Michelle Keegan VS Lucy Mecklenburgh










VOTE!




PIC OF THE WEEK!
The cast of David O. Russell's American Hustle is among the year's best. The upcoming film, based in part on the ABSCAM scandal of the late 1970s and early 1980s, stars Amy Adams, Christian Bale, Bradley Cooper, Jennifer Lawrence, plus Robert De Niro, Louis C.K. and Michael Pena. With a call sheet like that, it's no wonder a simple one-sheet wasn't enough. As such, Sony has released five new character posters for the film, highlighting the vintage looks of Adams, Bale, Cooper, Lawrence and Renner in the film. Here's the one that caught my eye.

American Hustle is out in theaters starting on Dec. 13. The film will screen nationwide starting on Christmas Day.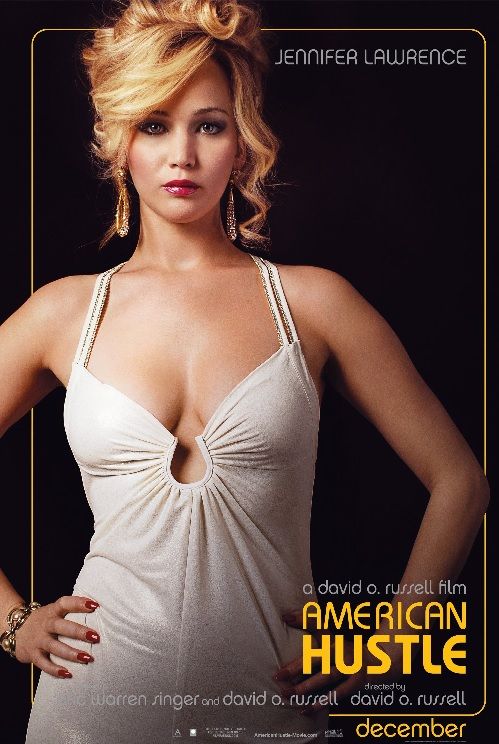 WHAT THE HELL?
Willem Dafoe is not a fan of Sony's Spider-Man reboot, The Amazing Spider-Man. Dafoe, who starred as Norman Osborn (a.k.a. Green Goblin) in Sam Raimi's 2002 film about the young Spidey, told Total Film that he was disappointed to see the studio take another crack at the character. "I saw a trailer for the first Spider-Man reboot and I thought, 'This is crazy! It's not shot for shot, but it's the same story,'" Dafoe said. "I thought, 'This is sort of a cynical approach to making money!'" Dafoe isn't the first Spider-Man actor to question the existence of The Amazing Spider-Man. James Franco, who played Dafoe's onscreen son, Harry, in the film and its sequels, has gone on record twice before about his issues with director Marc Webb's reboot.

"I mean, they could have strayed a little bit more from the original," Franco said to MTV in January of this year. "It's like, 'Why?' Well, I guess they made a lot of money. Congrats. Good for them. Sam and I moved on, we made Oz The Great And Powerful." In a piece published by Vice in June, Franco wrote that the 2012 Spider-Man reboot was made "before there was time to bury the corpse of the old one and enshroud it in the haze of nostalgia."

In fact, of the original Spider-Man participants, only Raimi himself has come out in favor of The Amazing Spider-Man. "I loved it," Raimi told the website Hey U Guys back in March of this year. "Of course the next Spider-Man story should be told, and [Marc Webb] did a wonderful job telling that. I loved the movie, and I'm looking forward like a fan to the next installment. I love the comic book, and now I don't feel bound, and I'm really glad somebody's remaking it again."

Here's an interview with Dafoe from a year ago...






TWITTER-A-GO-GO!
Make sure you're following all the comings and goings around 411mania on Twitter! Follow me for some witty tweets from time-to-time as well. Dana White, Jesse Jane, and Larry Csonka follow me. What are you waiting for?



http://www.twitter.com/stevethegoose
http://www.twitter.com/411mania
http://www.twitter.com/411wrestling
http://www.twitter.com/411moviestv
http://www.twitter.com/411music
http://www.twitter.com/411games
http://www.twitter.com/411mma









Age of Ultron!
After months of rumor and speculation, it's finally been confirmed that Elizabeth Olsen has joined the cast of Avengers: Age Of Ultron. Samuel L. Jackson shared the news during an interview with The Wall Street Journal, where he confirmed that Olsen had been added to the sequel's huge cast. "I don't think we begin shooting before March of next year," Jackson said. "I know we're shooting in London, that James Spader is Ultron and going to be the bad guy, and that we added Ms Olsen. But I don't know what she's doing; if she's on the inside or the outside. I haven't seen a script." Though Jackson wasn't able to confirm which character Olsen will be tackling, she's long been linked to the role of Scarlet Witch. If she ends up playing the heroine, Olsen would be working closely with Aaron Taylor-Johnson, who's already on board as Scarlet Witch's brother Quicksilver.

In semi-related news, Anthony Mackie plays Samuel Wilson a.k.a. The Falcon in Captain America: Winter Soldier, but the actor isn't sure if the character will make an appearance in Age of Ultron. "I wish. You know, Marvel is so quiet with that stuff. I won't know I'm doing it until I'm doing it," Mackie told NextMovie when asked if he would appear in Age of Ultron. "Literally, they're so quiet with that stuff you never really know. All I know for sure is Robert Downey Jr. is doing it, everybody else is just waiting for the call. It's like being drafted."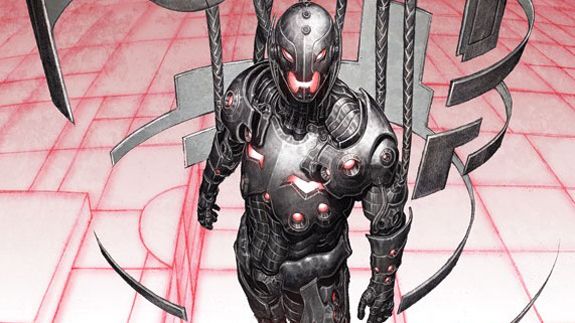 Too many castings?




Star Wars!
More casting rumors! For Star Wars: Episode VII. They just seem to grow bigger and bigger. Saoirse Ronan has confirmed that she has indeed read for a part in J.J. Abrams' forthcoming reboot. She went on to comment that, "so has everyone", but it does at least suggest that Disney's interest in the actress is real, and that the studio is driving forward through the audition process before making any concrete announcements. Ronan didn't elaborate on exactly which role she read for, although rumors have suggested that the primary characters in this film will be the offspring of Han and Leia, and Luke. Needless to say, that has yet to be confirmed, with Abrams playing his cards extremely close to his chest at this stage. The latest gossip from El Mayimbe from Latino Review links Daniel Day-Lewis to a possible Star Wars role, after the actor was spotting having lunch with George Lucas and Lucasfilm president Kathleen Kennedy.

The mind is boggled.

Lucasfilm has officially announced that a short teaser for the upcoming animated series Star Wars Rebels will air on Monday during the premiere of Mighty Med on Disney XD. The teaser will be 15 seconds in length. The show premieres on Monday (October 7) at 8:30 PM ET. The teaser will be released online a short time after the initial broadcast. The show, set between the end of the Revenge of the Sith and A New Hope, will premiere in the fall of 2014 on The Disney Channel before moving to Disney XD.




Who will be rumored next?




THOR!
Marvel has revealed the first clip from Thor: The Dark World, which features Chris Hemsworth as Thor visiting Loki, played by Tom Hiddleston. The film will be released on November 8.

Here's a synopsis: Marvel's Thor: The Dark World continues the big-screen adventures of Thor, the Mighty Avenger, as he battles to save Earth and all the Nine Realms from a shadowy enemy that predates the universe itself. In the aftermath of Marvel's Thor and Marvel's The Avengers, Thor fights to restore order across the cosmos...but an ancient race led by the vengeful Malekith returns to plunge the universe back into darkness. Faced with an enemy that even Odin and Asgard cannot withstand, Thor must embark on his most perilous and personal journey yet, one that will reunite him with Jane Foster and force him to sacrifice everything to save us all.





What do you think of the new Thor?




Oh, Amanda!
Just days after Amanda Bynes entered a private rehabilitation facility, her mother, Lynn Bynes, is speaking out for the first time. In an exclusive statement to People magazine, Lynn addresses the media attention Amanda has been getting. "I would really like everyone out there to know that almost 99 percent of the things written about my daughter in various media outlets are false or misleading," she said. "Unless it's a statement issued by our family attorney, Tamar Arminak, please take everything you read about Amanda with a grain of salt."

Lynn and Rick Bynes released a statement earlier this week through their lawyer, citing that Amanda was surrounded by people in much worse condition than she was,and that she is getting specialized care.

Back in late July, the actress was placed on psychiatric hold involuntarily after she set fire to a driveway in Thousand Oaks, Calif. Soon after, Bynes' parents were granted temporary conservatorship of their daughter. The conservatorship was in effect until Sept. 30, but Lynn Bynes dropped the bid on Sept. 27. Lynn says that the family is asking for privacy during this difficult time. "Please know that neither myself or other family members have ever released any information regarding her treatment or diagnosis. We truly believe in keeping our daughter's situation private for now. We appreciate everyone's heartfelt support and we hope that she can get some privacy and the respect she deserves during this trying time," Lynn said. "Both my husband and I love Amanda very much and we know that she will get through this situation."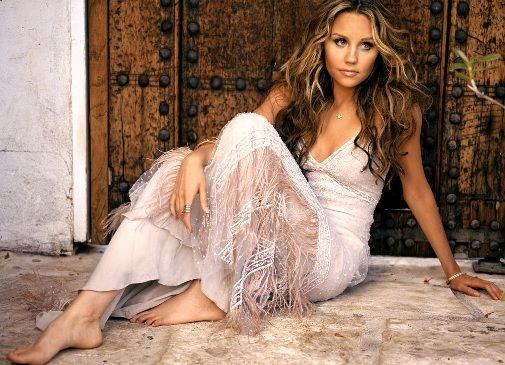 I like to remember her as she was.




What's the VIDEO BUZZ?
The first trailer for Jack Ryan: Shadow Recruit has been released online. You can check out the video in the player below. The new update of the character created by the late Tom Clancy stars Chris Pine, Keira Knightley, and Kevin Costner. The film is due out on December 25.

What do you think?






Welcome back to the & 1 Model of the Week! I'm going to use this area to introduce a lovely young lady that you might not be familiar with. This week our & 1 Model is ...Holly Hagan!


Ladies and Gentlemen, I present...Holly Hagan!



Before I say GOODBYE!
I also do a personal blog where I write about random stuff. The latest? RIGHT HERE ! I started a suicide prevention resource site. Give it a look and share! www.youcanendure.com . If you or someone you know is feeling isolated, don't hesitate to call the National Suicide Prevention Hotline 1-800-273-8255. Finally, if you have some down time and are looking for a great place for great fun, check out Tiger Flash Games!


All pictures courtesy of Maxim Magazine, Complex, Huffington Post, V Magazine, People, FHM, Details magazine, www.cnn.com, and www.imdb.com.



comments powered by