SPOTLIGHTS
Comics 411 10.09.13: Best Spider-Man Story Edition!
Posted by Steve Gustafson on 10.09.2013

Is the original Clone Saga the best Spider-Man story of all time? Plus news and thoughts on J.M. DeMatteis discussing Justice League, what's next for the Secret Avengers, a review for Earth 2 #16 and more!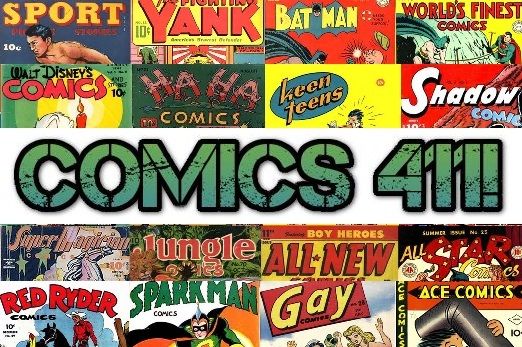 Welcome back to the Comics 411! My name is Steve Gustafson and this is a corner of 411mania reserved for those interested in talking comics! As always, I want to thank everyone who took a few minutes to read and comment last week. For some additional reading you can check out my interview with Playboy's Miss August, Val Keil! Then peep my interview with one of the coolest dudes in Hollywood Ari Gold! Want more? OK. Read my review for American Courtesans! Still not enough? Take your pick between my Comics 411 or my Big Screen Bulletin!


And away we go...


Joe Quesada describes the feverish pace of modern comic book production. Check out SUPERHEROES: A Never-Ending Battle premiering October 15th.







READER ROUNDTABLE

Last week I asked about the BEST BATMAN STORIES. I listed some of the big ones and left the rest up to you. The results:

Batman: The Killing Joke 32.09%
Batman: The Dark Knight Returns 28.94%
Batman: The Long Halloween 19.77%
Batman: Year One 7.16%
Batman: A Death in the Family 5.16%
Batman: Arkham Asylum 3.15%
Batman: Red Rain 1.72%
Batman/Grendel: Devil's Riddle 0.57%
Batman: Gotham By Gaslight 0.57%
Batman: Dark Victory 0.57%
Batman: Birth of the Demon 0.29%

Really, really surprised. I thought it would come down to Batman: Year One or Batman: The Dark Knight Returns. The Killing Joke is a great story and deserves Top 5 treatment but not sure if I agree with #1 status. Still, you all are the ones that vote. Let's see what some of you had to say about it:

gooched: "According to grant morisson, Alan moore's intention was to have Batman kill the Joker in the end of the TKJ, hence why when you pan down to the puddles on the ground he stops laughing, i think that was meant to represent Batman killing the joker. Hence the Killing Joke. I don't know but that factoid alone put TKJ higher than the standard that is DKR. So i guess i'm voting for that one.

The long halloween doesn't get nearly enough attention nowadays, it's just flawless."

Matthew Weiler: "Batman R.I.P.?"

Matthew Weiler: ""The Killing Joke" may be one of the best JOKER stories, but not the Batman. The Batman laughing at Joker's joke at the end always rang hollow.
Alan Moore told great Batman villain tales, not straight Batman tales."

Go2Sleep: "Long Halloween gets my vote. It features a tremendous rogues gallery of Batman villains, has a great mystery (who is the Holiday killer?), and has a cool theme (all the murders happening on holidays). We get to see Batman more as a detective in this story than we do in most. The writing and art are also superb. The cover art for each issue is outstanding and it keeps with the holiday theme. According to Christopher Nolan, The Long Halloween was his biggest influence for his movie trilogy."

Terry Lewis: "Oh wowzers, no Knightfall Steve? That's a massive one!"

RavenwolfDX: "TDKR is number one for me, but am i the only one who really really really enjoyed Batman vs Predator? i remember picking the book in a mexican collection edition, with very low expectations and expecting something ridiculous, but was actually blown away with. Andy Kuberts pencils were magnificent"

CyberVenom: "One of my favorite Batman tales is a recent one: Whatever Happened to the Caped Crusader?"

Ev!: "It's funny that the image for the poll is from Strange Apparitions, yet it isn't a choice, it's a phenomenal story that sadly is lacking a decent collected edition, same goes for 'Dark Knight, Dark City', a classic story not readily available, and one where The Riddler is used right and Batman is a detective.

Thinking about it, most DickBats stories would make it onto a all time Batman list, the Morrison's run on Batman & Robin and Black Mirror in TEC are both recent classics, yet both widely different in style representing different parts of the mythos and takes on Batman.

The best batman one-shot has to be the Planetary/Batman crossover, such a great story and love letter to the character."

Benjamin J: "Dark Knight Returns edges out Killing Joke for me, but only just barely. Killing Joke had (slightly) better art, DKR had a (slightly) better story (and that's probably the only time I'll ever say that when comparing anything to Alan Moore). Ironically, the scene in DKR that steals the whole book for me is the final Joker scene."

Wow: "Don't get me wrong, The Killing Joke was awesome and it showed how sick Joker is. The way he shattered Batman's world over and over always amazed me. Slightly off topic it made Under the Red Hood even better when Jason asked him why Joker was still alive. But for me it has to be TDKR. After years of retirement, Batman returns and takes everyone out. Plus the villains coming back raised the question of whether Batman inspired them. The Batman/Superman showdown was awesome too of course."

Mike Watson: "Mad Love got jobbed."

BobbyYoungblood : "I am very partial to The Widening Gyre for great Batman stories. I think not only did Kevin Smith do a great job on the writing but Walt Flanagans art was top notch. I know its not a TPB like most listed are but for a six book series, top notch. Also "Tell um, SteveDave!""

Joe: "This is tough. Batman is my favorite character of all and has the best stories overall. Its hard for me to order them, but The Dark Knight Returns, The Killing Joke, Year One , Long Halloween and Dark Victory are my tops. I see that Batman/Grendel is getting very little love, which doesn't surprise me since I believe a lot of people haven't read it, but I do recommend it. It is an awesome book. Actually every book on there is worth reading. Just don't read the sequels to Red Rain. They suck IMO."


OK, so we did a DC guy last week. This week we flip over to Marvel and go with Spider-Man. I originally going to do the X-Men but got lost in the options. So Spider-Man gets the nod. I went and listed some of the bigger offerings. You'll see that I included the issue numbers of the storylines and bulk are older Spider-Man tales. Also, I stuck with the Peter Parker from the 6161. Vote and comment below!



NEWS!

BLIGHT! J.M. DeMatteis has his hands all over the Justice League as he helps launch Justice League 3000 in December, while also working on the DC crossover Forever Evil: Blight. The crossover will be running for the next few months through Justice League Dark, Constantine, Trinity of Sin: The Phantom Stranger and Trinity of Sin: Pandora. DeMatteis takes over Justice League Dark for the crossover while also writing Phantom Stranger, working in conduction with Ray Fawkes, who writes the other two books involved.

The crossover kicks off with Justice League Dark #24 later this month, when readers find out that the House of Mystery somehow protected John Constantine from suffering the same fate as his teammates. But Constantine doesn't believe his teammates are dead — particularly Zatanna. But when John casts a spell to locate his teammates, he's blocked by an entity called Blight, a new character described by DC as a "manifestation" of the evil brought to Earth by the Crime Syndicate of America during Forever Evil.

You keeping up with all this?

The crossover will run through 18 issues over the next few months: Issues #24-29 of Justice League Dark, issues #14-17 of Phantom Stranger, issues #9-12 of Constantine, and issues #6-9 of Pandora. The title characters of the solo series will all be involved, and they'll also enlist the help of other DC supernatural characters, including Swamp Thing and Nightmare Nurse.

Newsarama spoke with DeMatteis and here are some highlights:

On how it feels to be so involvedin the Justice League. "It's funny, because I don't really see the two series as being related (aside from the obvious title similarities). Justice League Dark is so deeply rooted in the supernatural corners of the DC Universe and Justice League 3000 is another thing entirely: part superhero/part science fiction/part Giffen-DeMatteis goofiness. But when I take half a step back — especially when I check in with the 10-year-old in my soul — it's very exciting. I loved the Justice League when I was a kid, so continuing to be a part of this great tradition — after working on JLI and the Justice League Unlimited TV series over the years — isn't just fun, it's an honor."

On how he got involved with Justice League Dark. "It came out of the blue. Editor Brian Cunningham called and offered me the book and I jumped at it. My first issue of Phantom Stranger guest-starred the Justice League Dark, and so my editor, Wil Moss, sent me a stack of Jeff Lemire's issues for reference. My attitude going in was, "A team of supernatural characters? Sounds dumb." (Totally forgetting that, back in the day, during my original Defenders run at Marvel, I turned that title into a supernatural team book not unlike this one.) And then I read through the stack and fell in love with the book. Jeff did a brilliant job bringing all the elements together in perfect balance — I have such respect for his achievement — and you can't find a better artist than Mikel Janin. I instantly became a massive fan of the book. Add to that the fact that I'm crazy about the DC supernatural characters and there's no way I could turn the offer down.

What do you think of the focus on the supernatural in the DC Universe?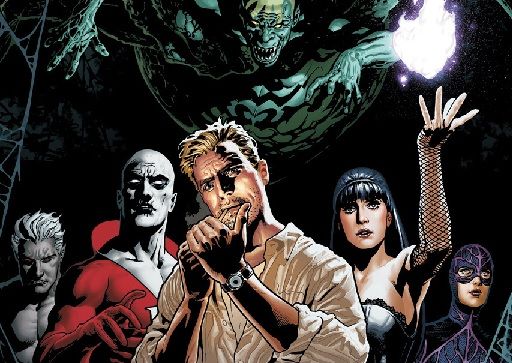 Avengers! The Avengers are out there saving the world but in the shadows there's a black ops Avengers squad operating behind closed doors and under the radar. The Secret Avengers. In this December's Secret Avengers #12, the "chickens come home to roost" in the series according to incoming co-writer Ales Kot. The new arc titled "How To Maim a Mockingbird" has longtime S.H.I.E.L.D. agent Mockingbird under lock and key of the scien-terrorist group known as A.I.M. while Maria Hill, Hawkeye, Nick Fury and others out on their own mission. Kot promises double agents, dirty deeds, and a "game-changing offer" Maria Hill may not be able to refuse.

Secret Avengers? Necessary?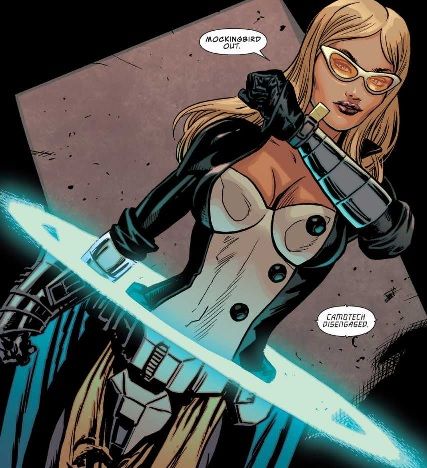 Transform! IDW Publishing was launching a major comic book event for the Transformers line, which currently has two main ongoing series, Robots in Disguise and More than Meets the Eye and decided to get Rob Liefeld to help them out with a cover to the special first issue, Transformers: Dark Cybertron #1.

Rob paid homage to him self and built a Transformers cover around the cover to New Mutants #87, aka the first appearance of Cable. Rob spoke about his involvement saying, "It all started with kickstarter. I had a reward option to appear at a comic-con as well as draw a cover to any independent comic book. The guys from Virginia Comicon hit both rewards and informed me at Comic-Con that they had brokered a deal with IDW for me to do a cover for Transformers."

What do you think of the cover?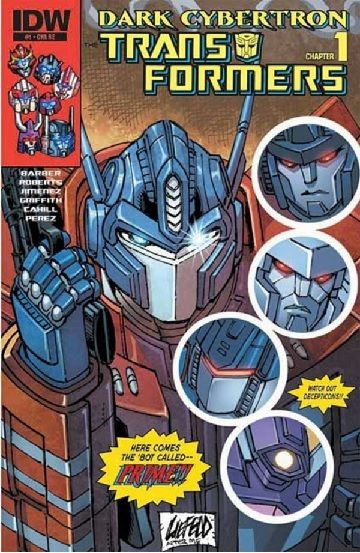 Here Comes...The Shadow vs. Grendel! Dynamite and Dark Horse are teaming up! The Shadow vs. Grendel, written and drawn by Matt Wagner, marks a new chapter between Dark Horse and Dynamite. The two publishers teamed up earlier this year to offer Dynamite titles on the Dark Horse digital store, and now each lends one of their most popular characters to a crossover. The story will be a three-issue 48-page prestige format series in 2014.

"Ever since the smash success of my two previous crossover events (with Batman), I've had many offers over the years to see Grendel cross blades with a varied host of other characters," said Grendel creator, Wagner in a press release. "But none of those opportunities ever excited me as much as this possibility. I've been a huge fan of The Shadow for many, many years and my love of the character finally saw fruition when I got the chance to literally re-define his origins by writing The Shadow: Year One for Dynamite. To have the chance to both write and draw The Shadow facing my own creation is something of a dream come true! It's also adds yet another instant classic to my long legacy of Grendel projects with Dark Horse Comics."

Dark Horse's Mike Richardson and Dynamite's Nick Barrucci also expressed their enthusiasm for the project. Richardson says he shares Wagner's enthusiasm for The Shadow, calling the character "one of the greatest fictional characters of all time." Barrucci meanwhile praiesed Matt Wagner as "a living legend," and expressed his excitement that the series will be in a Prestige format.

As a HUGE Grendel fan, I can't wait!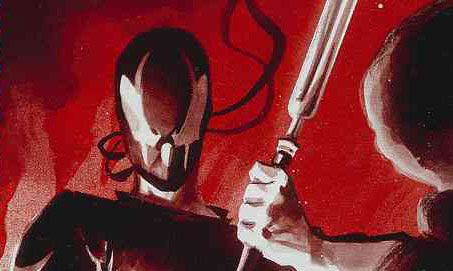 REVIEWS!

Do YOU want to be a reviewer for COMICS 411? Send me an email at stevethegoose@gmail.com to find out how! Take it away, RobF!

Earth 2 #16

By RobF


If you have been reading Earth 2, #16 is the long-awaited payoff. James Robinson made his announcement that he'll be leaving Earth 2, and with that he pulled out all the stops. Robinson has been killing it and now with Villains Month over, it's all out war with Steppenwolf and his hunger dogs Beguiler, Bedlam and Brutaal leading the way. The violence and mayhem are at an all-time high in this issue, and the World's Army barely stands a chance.

To sum up let's just say the battle of Steppenwolf versus the World Army does not go well. With the invasion a failure the Wonders of America (Dr Fate, Flash and Damage) are left in a rescue/protect role. Green Lantern, with the ultimate goal of revenge at hand, is handily defeated and possibly killed.

The end of the story has Steppenwolf declaring victory and addressing the camera of an embedded journalist. Before he finished his diatribe we get the biggest shock of the series. I won't say what it is but my jaw was hanging open. Kudos to Mr. Robinson for leaving us with this shocking revelation.

Artist Nicola Scott does some outstanding work here by giving real scope and size to such an enormous battle. The multi-paneled take during action sequences has a smooth flow with outstanding detail.

Earth 2 is the hidden gem in the New 52. It has consistently delivered a compelling story with artwork to match. The DC Universe, Earth 2 specifically, will be a lesser place without James Robinson.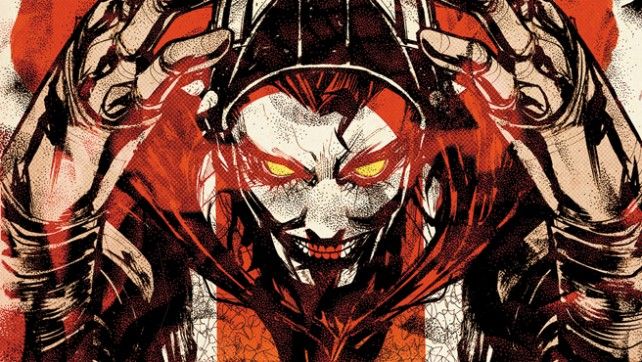 WEBCOMIC of the WEEK!

Do you have a web comic that you want me to push? Send it my way or mention it in the comments so I can take a look and share!

AGAIN, all credit to Jeremy Thomas. Validation. It's about a transgender girl who also happens to be a geek and cosplayer living her life and dealing with the trials and tribulations of being both. Scott Lobdell showed the series some love on Comic Vine and I had to check it out. Really great stuff that balances little and big moments. Head over to Validation.com and give it a go! You'll be glad you did.






Before I say GOODBYE!
Follow me on Twitter for random bits, news RT's, and updates! Only at http://www.twitter.com/stevethegoose!

My Hollywood gossip (and anything else!) Hollywood 5 & 1!

Are you a fan of 411mania on Facebook? Keep up-to-date on news and contests!

Are you following 411mania on Twitter?
http://www.twitter.com/411mania
http://www.twitter.com/411wrestling
http://www.twitter.com/411moviestv
http://www.twitter.com/411music
http://www.twitter.com/411games
http://www.twitter.com/411mma

If you have some down time and are looking for a great place for great fun, check out Tiger Flash Games!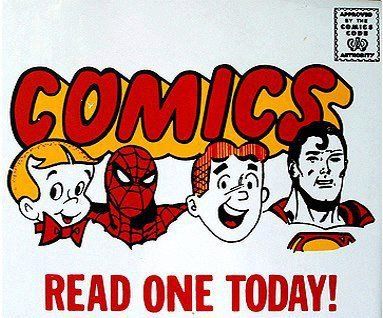 That's all the time I have. See you next week!

comments powered by