SPOTLIGHTS
A Bloody Good Time 10.10.13: Horror Hero Knockout Tournament - Round 2
Posted by Joseph Lee on 10.10.2013

Blade takes on Ripley from Aliens, Van Helsing takes on Predator's Dutch and more as 411's Joseph Lee continues the horror hero knockout tournament!

































Opening Logo courtesy of Benjamin J. Colón (Soul Exodus)



Welcome to A Bloody Good Time.

We're now in round two of our horror hero knockout tournament. We've had some surprise eliminations in round one, leaving us with an eclectic second round, but some big names still made it.

Rules:

This is a 32-character tournament with horror heroes, only. To qualify they had to survive an entire film and actually take a proactive stance against the forces of evil, as opposed to just surviving. For example (and as you pointed out to me because I wasn't thinking), Damien Karras is very heroic...but he doesn't survive The Exorcist. Heroic sacrifice doesn't cut it here. We want the baddest and the strongest.

You can choose who wins here completely. Outside of the ranking, my opinion means nothing. You can vote however you want, for whatever reasons you want. If you are one of those that just wants to vote for who you think would win a fight, do that. If you want to vote based on your favorite, do that. As long as you pick one over the other, it doesn't really matter your reason. It's completely up to you.

This isn't really a rule, but I would assume that with all good guys (or mostly good guys) in this tournament, these wouldn't be fights to the death. What possible reason would give Ash or Ripley the motivation needed to kill each other? That's just my take on it, and I'll be doing "strategy" write-ups accordingly.

Here's your bracket:




Let's get going with Round 2!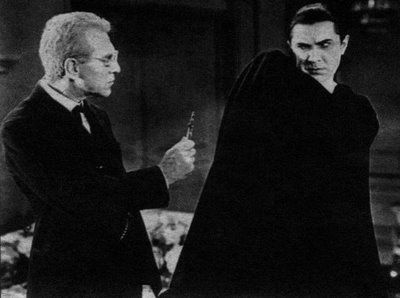 Van Helsing (#1 Seed)

Defeated: Jack Crow (Round 1, 333-132)
Most Recent Appearance: Dracula 3D (2012)
Memorable Moment: Resisting Dracula's powers in Dracula (1932)

VS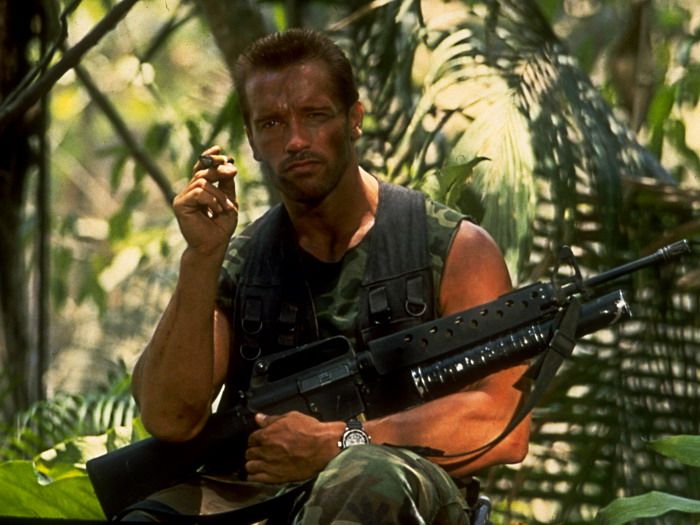 Major Alan "Dutch" Schaefer (#17)

Defeated: Charlie Brewster & Peter Vincent (334-46)
Most Recent Appearance Predator (1987)
Memorable Moment: Defeating the Predator when no one else could.

Van Helsing provided experience can overpower youth as he slipped by Jack Crow in the first round. Meanwhile, Dutch easily knocked out Charlie Brewster and Peter Vincent. I'd like to imagine he did it without weapons on account of he's a muscular Arnold Schwarzenegger and they're a teenager/old man. Now Dutch gets past one duo of vampire hunters just to take on another, and this one is a lot more experienced. He's tangled with the king of all vampires on multiple occasions and almost always won. To put that into perspective, Dutch has only fought the one Predator.

While Dutch has strength and military expertise on his side, Van Helsing has fought some strong villains in his day. In those situations he uses his cunning and intelligence to get him out of trouble and get the upper hand. Sure, Dutch is not stupid, but Van Helsing is a professor. He's incredibly smart. He'll need every bit of that intelligence when he goes one on one with a guy who just took out two (albeit weaker) vampire hunters on his own.

Can Van Helsing slay Dutch's chances? Or will he be added as another vampire hunter notch to Dutch's belt?






Clarice Starling (#8)

Defeated: The Frog Brothers (196-135)
Most Recent Appearance: Hannibal (2001)
Memorable Moment: Taking out Buffalo Bill in the dark in The Silence of the Lambs.

VS




Alice Johnson(#9)

Defeated: Andy Barclay (177-96)
Most Recent Appearance A Nightmare on Elm Street 5: The Dream Child (1989)
Memorable Moment: Beating Freddy Krueger. Twice.

Clarice managed to get past two vampire hunters on her own when she defeated Edgar and Alan Frog in the first round. Meanwhile, Alice had an admittedly easy fight when she got past Andy to advance. My guess is she picked him up and locked him in a cupboard, since he's a kid and all. Some of the stronger heroines in horror history are going to battle each other now with only one going on to the quarterfinals.

While this would appear to be a normal fight between two strong women, they both have advantages. As I mentioned before, Clarice has FBI training. Alice, meanwhile, is the Dream Master and has the skills of her friends that she gained when the passed. These include the fighting abilities of her brother Rick and the intelligence of her friend Shelia. In that sense, it's a pretty even fight and either one could win at any time.

Will Alice continue her mastery of this tournament? Or can Clarice silence her run?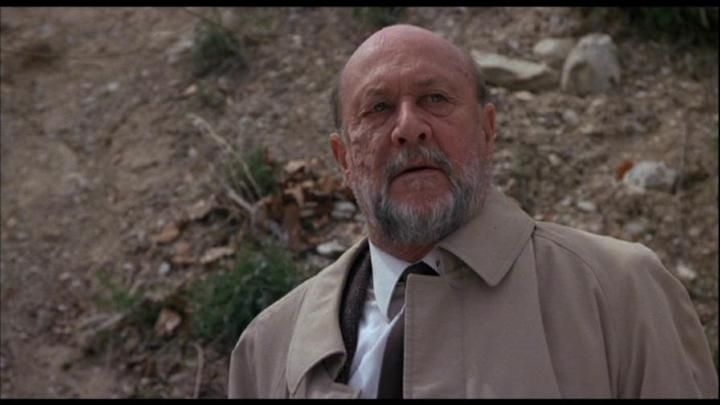 Dr. Samuel Loomis (#4)

Defeated: Lionel Cosgrove (237-45)
Most Recent Apperance: H2: Halloween 2 (2009)
Memorable Moment: He shot Michael Myers six times.

VS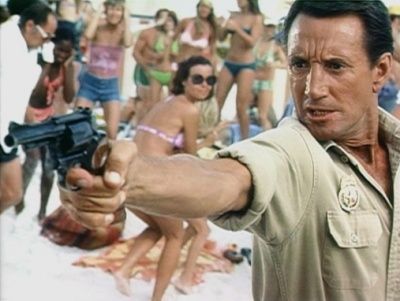 Police Chief Martin Brody (#13)

Defeated: Reggie (183-91)
Most Recent Appearance Jaws 2 (1978)
Memorable Moment: Blowing up his first shark in Jaws

These two have faced some incredible odds in their lives. Brody has hunted and killed two giant sharks while Dr. Loomis has had a seemingly never-ending pursuit of Michael Myers. In this tournament, Loomis used some psychology on Lionel about his mommy issues and slipped past him with little effort. Brody, meanwhile, had a little more trouble with Reggie but still managed to get the win without too hard of a time. Both are coasting on easy wins for what is sure to be a hard fight.

This is going to be a battle of wits, as Loomis isn't as physically fit as Brody is and wouldn't fight him head on. He's smarter than that. Both fighters think well on their feet and are very resourceful against incredible odds, so it's going to be down to who can get past the other just long enough to move onto round three. In terms of iconic status, Loomis has had more appearances and is arguably more well-known. Does that get him your vote? Or can the fact that Brody did kill two massive sharks give him more cool points.

Will Loomis make Brody wish he was back on the water? Or will the police chief issue some law and order?



online surveys







Tallahassee (#28)

Defeated: Nancy Thompson (179-142)
Most Recent Appearance: Zombieland TV pilot (2013)
Memorable Moment: His "zombie kill of the week". Well, second-best zombie kill of the week, anyway.

VS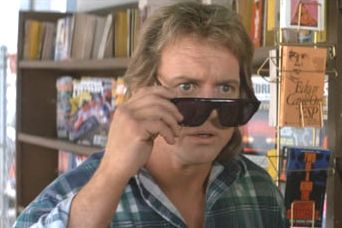 John Nada (#12)

Defeated: Shaun (234-113)
Most Recent Appearance They Live (1988)
Quote: His epic fight with Keith David.

Tallahassee scored a huge upset when he scored a tough win over Nancy Thompson, the final girl of the Nightmare on Elm Street franchise. If he wants to continue, he'll have to beat another iconic character when he battles John Nada. Nada didn't have nearly as much trouble in his fight, as he took down Shaun and sent him running back to the Winchester. These two are about to get in a fist fight that may rival the one Nada had in They Live.

These two both were standing alone with a select group of friends battling a new and terrifying world. In Tallahassee's case, it was zombies. In Nada's case, it was an alien invasion. Either way they both had limited resources to survive and take out as many of the evil forces as they could. Nada actually turned the tide against the aliens, but Tallahassee isn't any closer to saving his world. As far as skills and ability goes, they're about even, so it really comes down to who you like better: Woody Harrelson or Roddy Piper?

Will Tallahassee score another upset? Or can Nada shut down a potential Cinderella run?



survey service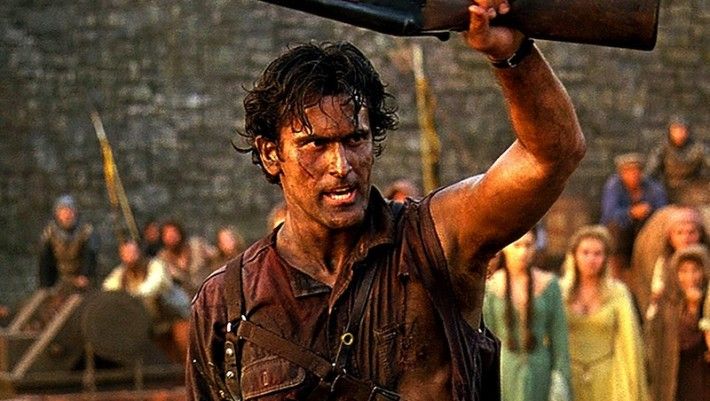 Ash Williams (#2)

Defeated: Jack Brooks (460-16)
Most Recent Appearance: Evil Dead (2013)
Memorable Moment: Cutting off his own hand to avoid becoming possessed. It only kind of worked, but he got better.

VS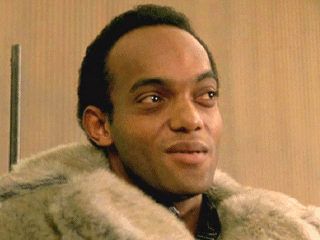 Peter Washington (#15)

Defeated: Tina Shepard (171-132)
Most Recent Appearance: Dawn of the Dead (1978)
Memorable Moment: Gunning down his friend who just became a zombie.

Proving that supernatural powers aren't everything they're cracked up to be, Peter defeated Tina Shepard and moved onto fight a fellow survivor against the dead. Ash didn't even break a sweat dispatching Jack Brooks, who was probably way out of his league. Both of these men have experience fighting off the dead, although Ash's are actually demon-possessed corpses instead of mindless zombies.

Both bring a similar skill set. Peter has some military experience but Ash quickly became skilled on his own battling the Deadites and might as well have that experience. He's been through some wars. Both of them can take out the forces of the dead without much trouble but how will they fare against each other? Can Peter take out the man who has to be considered a strong favorite to win the whole thing? Stranger things have happened. This tournament has seen several upsets so far and it wouldn't be surprising to see another.

Can Ash continue his dominant run? Or will Peter overcome unlikely odds yet again?



surveys & polls







RJ MacReady (#7)

Defeated: Tucker & Dale (209-119)
Most Recent Appearance: The Thing (1982)
Memorable Moment: Blowing up the title monster with this one liner: "Yeah, well fuck you too!"

VS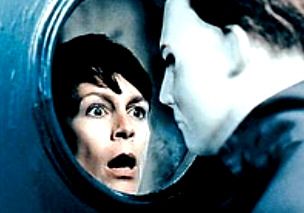 Laurie Strode (#10)

Defeated: Seth Gecko (185-152)
Most Recent Appearance H2: Halloween 2 (2009)
Memorable Moment: Shooting out the eyes of Michael Myers in Halloween 2

Even though it was two against one, RJ MacReady got past Tucker and Dale to move on to fight another iconic horror survivor in Laurie Strode. Laurie had a tougher time against Seth Gecko, presumably because people have no respect for horror history (I'm kidding, of course). Now they will both take on each other in a fight that will see one of these classic characters get eliminated. There can be only one victor in this tournament, after all.

RJ MacReady would seemingly have the edge this time, as he is bigger and stronger than Laurie. However, she's made a name for herself for taking on an opponent much larger and stronger than she is in Michael Myers. She's beat the crap out of him on several occasions, doing arguably the most damage to him that didn't involve a squad of police blowing him away with guns. MacReady also has experience against a tougher opponent, so these two are more evenly matched than it appears.

Will Laurie survive another round? Or will MacReady end her run right now?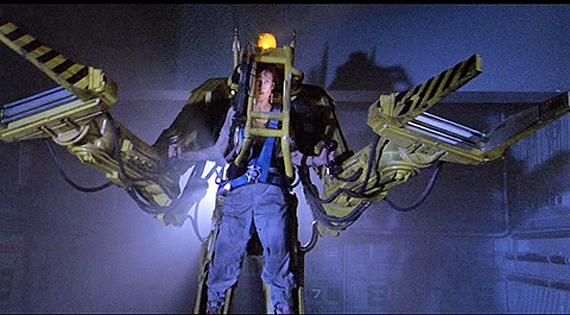 Ellen Ripley (#3)

Defeated: Charie McFadden (294-18)
Most Recent Appearance: Alien Resurrection (1997)
Memorable Moment: Taking out the Alien queen with the power loader.

VS




Blade (#19)

Defeated: Sidney Prescott (249-114)
Most Recent Appearance: Blade: The Series (2006)
Memorable Moment: Taking down Deacon Frost in the first film.

Blade managed to score a somewhat minor upset over Sidney Prescott in the first round, with a somewhat easy victor. Meanwhile, Ripley had a much easier time taking out Charlie McFadden, getting almost as big a win as Ash did in his first round fight. Both are taking on significantly more difficult opponents this round.

Blade will be a much bigger challenge for Ripley than Charlie was. He's a Daywalker: a vampire with all of the strengths but none of the weaknesses. He also has martial arts skills and expertise with weapons. However, Ripley is far more battle-hardened than Sidney was, and her experience is with creatures arguably a lot stronger than Blade is. She's killed several xenomorphs, something that most people can't even do once. A battle with Blade will be easier than that, but by no means an easy fight.

Will Blade drain the life out of Ripley's tournament run? Or is she on track to another easy win?



feedback surveys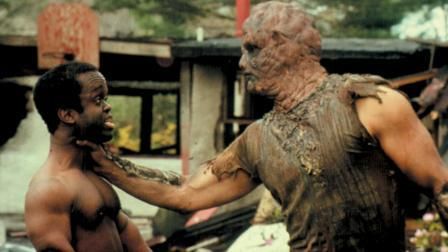 The Toxic Avenger (#11)

Defeated: Kirsty Cotton (159-120)
Most Recent Appearance: Return to Nuke 'Em High, Vol. 1 (2013)
Memorable Moment: Learning that the Mayor has guts after all in the first movie.

VS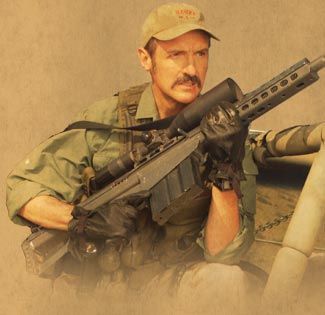 Burt Gummer (#27)

Defeated: Tommy Jarvis (192-100)
Most Recent Appearance Tremors: The Series (2003)
Memorable Moment: Killing a Graboid in his basement with his entire arsenal.

In the final fight of Round 2, we see The Toxic Avenger taking on Burt Gummer. Toxie managed to avoid the mind games of Kirsty Cotton to knock her out. Meanwhile, Burt Gummer managed to beat Tommy Jarvis with some degree of difficulty. Burt faces a much stronger opponent than Tommy though, as Toxie has superhuman strength and he's much larger than Tommy was.

However, Burt's history is against Graboids and their various different forms is well known, so Toxie holds no surprises for him. In this case, he's going to need his arsenal because Toxie is impervious to most weapons and it's going to take a lot just to put him down long enough for Burt to advance. If Toxie can overcome all of the weapons Burt can throw at him, he'll be able to move on to the next round. Since he regularly takes out criminals, he's had experience with guns.

Will The Toxic Avenger move on past the survivalist? Or will Burt continue his winning ways?



polls




Ending Notes:

That's it for me. Leave some comments here on or my Twitter. Round three begins next week!



Closing Logo courtesy of Kyle Morton (get your own custom artwork and commissions at his Etsy account)



A Bloody Good Time: The Store is now officially open! Like this design? You can now find it on most of my merchandise! Click here to find shirts, posters and more!

For those interested in more of my movie reviews, I've created a new blog! Check out the brand new Not-So-Bloody Good Time!

And of course, if you want to know if I've ever covered anything or want to read a past edition, there's the Bloody Good Time Archives! Yes, you can finally read every edition of ABGT going back to the beginning! Just ignore my early writing style...I was new.

See you next week!
comments powered by