SPOTLIGHTS
The Hollywood 5 & 1 10.12.13: Chrissy Teigen vs. Brooklyn Decker Edition
Posted by Steve Gustafson on 10.12.2013

Brooklyn Decker takes on Chrissy Teigen in Vs, Harrison Ford talks about Indiana Jones 5 and Star Wars: Episode VII, Quentin Tarantino says Batman is boring, Holly Hagan is your "& 1" Model of the Week and more!






































A WORD FROM STEVE...
Welcome back! How was your week? We're back for another week of hot women, the biggest Hollywood news, and some celebrity gossip! For some additional reading you can check out my Comics 411 or my Big Screen Bulletin!

Before we jump into it, I wanted to give special attention to this. Chrissy Teigen, who appeared to be intoxicated, posted a video on Instagram of what she said was the "vagina raspberry."

Oh yeah.

It's a nice mash up between her and the crotch of Brooklyn Decker.






Alright, who's greeting us this week? It's none other than...Jacky Joy! I've had the pleasure of interviewing Jacky and she's not only beautiful in person but smarter than your average bear.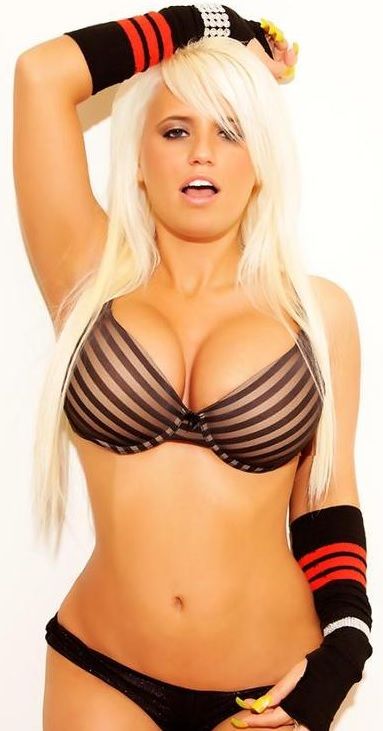 Last week you had two new ladies to pick from. Michelle Keegan took on Lucy Mecklenburgh. Here's how it went down:

Michelle Keegan 63.97%
Lucy Mecklenburgh 36.03%

Not too close there. Keegan ran over Lucy and judging from the comments, you'd have rather I put our "& 1" Model, Holly Hagan in the competition. Don't worry, we'll get to Holly. But that video above got me thinking about Teigen and Decker. Why not?



Chrissy Teigen VS Brooklyn Decker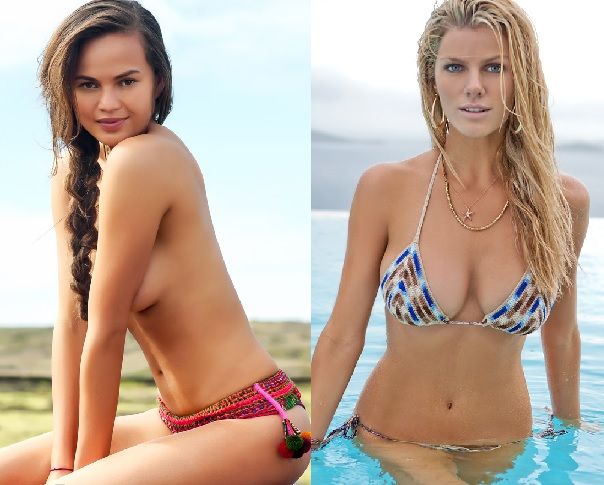 VOTE!




PIC OF THE WEEK!
I guess the "do not judge" thing only applies to certain cases. A former Playboy model-turned-teacher just wants to be an educator. Seems like at least one parent seems to have a problem with that. Even while Cristy Nicole Deweese was Playboy's "Coed of the Month" in February 2011, she intended to become a Spanish teacher. She discussed her future plans in a video that was produced around that time.

Deweese, who modeled under the name "Cristy Nicole," was 18 when she posed for Playboy. She's 21 now, and has since achieved her goal of becoming a Spanish teacher, landing a job at a Dallas-area magnet school. But according to the Dallas Morning News, her modeling past isn't sitting well with at least one parent. The anonymous parent reportedly told the newspaper that Deweese's past was a distraction, since students were using their phones to look at her photos and video while on campus. She wanted Deweese removed from the classroom by last Friday. A Texas Education Agency spokeswoman told the Dallas Morning News that while there's no illegal activity involved, the issue is potentially "murky," since state ethics standards hold that teachers should be of "good moral character and be worthy to instruct or supervise" youth.

What do you think? And where were these teachers when I was at school?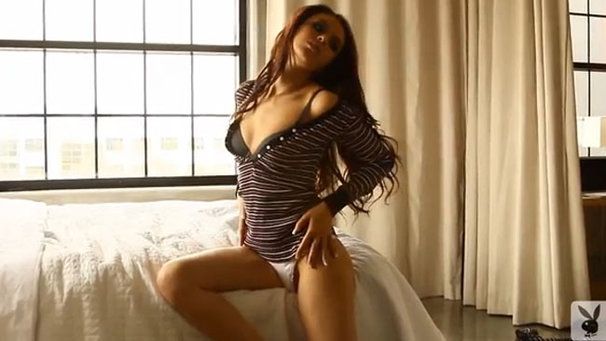 WHAT THE HELL?
Speaking to IGN, director Paul Feig revealed that he made a pitch to Warner Bros. for a Wonder Woman movie. Wow. This is a hot property! Feig's film reportedly would've had a light action-comedy tone and would involve a Wonder Woman who "keeps hitting the glass ceiling" of the superhero world. Diana of Themyscira would have to contend with male heroes like Batman and Superman who are said to not be as forward-thinking regarding their female counterpart as they should be. Feig compared his vision for the character to Cicely Hamilton (writer of the 1908 "feminist" play Diana of Dobson's).

Warner Bros. did not go for Feig's idea. Feig said in retrospect that he can see why the concept didn't appeal to them since fans can be very protective of their characters and any changes made to them.

That sounded like a horrible idea.

You know the only reason I ran this story is so I could post this picture.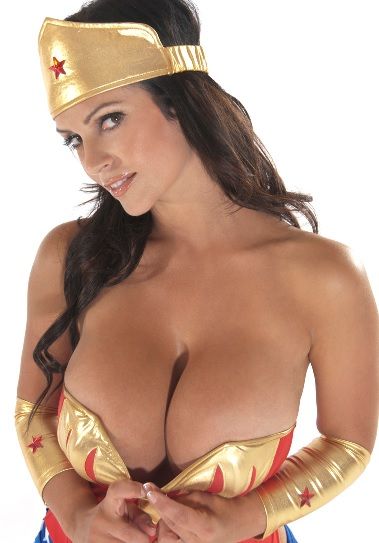 TWITTER-A-GO-GO!
Make sure you're following all the comings and goings around 411mania on Twitter! Follow me for some witty tweets from time-to-time as well. Dana White, Jesse Jane, and Larry Csonka follow me. What are you waiting for?



http://www.twitter.com/stevethegoose
http://www.twitter.com/411mania
http://www.twitter.com/411wrestling
http://www.twitter.com/411moviestv
http://www.twitter.com/411music
http://www.twitter.com/411games
http://www.twitter.com/411mma









Harrison Ford!
Speaking to Graham Norton on The Graham Norton Show, actor Harrison Ford said he'd still be up for doing a fifth Indiana Jones movie. When asked if he would do Indiana Jones 5, Ford Said "in a New York minute." He added, "I don't think there is any barrier to Indiana Jones being an old fart…I'm old enough that we don't need Connery anymore. I'm old enough to play my own father!"

George Lucas last discussed a potential fifth film in the franchise in 2011, saying a story was in place, but the film still needed some type of MacGuffin.

Because history isn't filled with them.

Now onto Star Wars. It has long been assumed that Ford will reprise his role as Han Solo in J.J. Abrams' Star Wars: Episode VII, but that's not set in stone. In the same interview, Ford said he had "not quite made the choice" to play Solo again. Ford has been careful to not confirm his involvement in Episode VII, but he did tell WGN TV in March that things were getting close. "I think it's almost true," he said of a possible Star Wars return, which was first reported back in February. "I'm looking forward to it. It's not in the bag yet, but I think it'll happen."

Last, he addressed his possible involvement in Ridley Scott's planned Blade Runner sequel in a recent interview with IGN. The short answer: "Yeah, we've been chatting about it."


"I truly admire Ridley as a man and as a director," he added. "I would be very happy to engage again with him in the further telling of this story." Ford starred in 1982′s Blade Runner as the replicant-hunting Deckard. Now a cult classic, the film was embroiled in creative conflict between Scott and Warner Bros. during its production and initial release. Ford famously fought against providing voiceover narration, a battle he lost. "That was a big part of the issue," he said. "I didn't think it was necessary, and Ridley didn't think it was necessary. That came from the studio."

Looks like Ford is looking to back to the well across the board. Which are you most excited for him to reprise?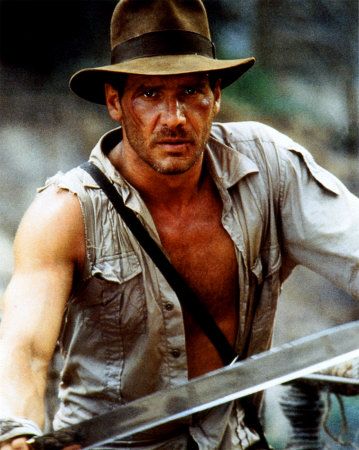 Give me a proper Indy send off!




No Disrespect to Ben Affleck!
In a recent interview with Les Inrocks, Quentin Tarantino revealed that he doesn't think Batman is an interesting character. He also defended his naming The Lone Ranger one of the best films of 2013. Below are some highlights:

Tarantino on the casting of Ben Affleck as Batman and his thoughts on the character: "I have to admit that I don't really have an opinion. Why? Because Batman is not a very interesting character. For any actor. There is simply not much to play. I think Michael Keaton did it the best, and I wish good luck to Ben Affleck. But, you know who would have made a great Batman? Alec Baldwin in the '80s."

His defense of The Lone Ranger: "The first forty-five minutes are excellent ... [but] the next forty-five minutes are a little soporific. It was a bad idea to split the bad guys in two groups; it takes hours to explain and nobody cares. Then comes the train scene -- incredible! When I saw it, I kept thinking, 'What, that's the film that everybody says is crap? Seriously?' That being said, I still have a little problem with the film. I like Tonto's backstory -- the idea that his tribe got slaughtered because of him; that's a real comic-book thing. But the slaughter of the tribe, by gunfire, from the cavalry, it left a bitter taste in my mouth. ... The Indians have really been victims of a genocide. So slaughtering them again in an entertaining movie, Buster Keaton style… That ruined the fun a bit for me. I simply found it…ugly."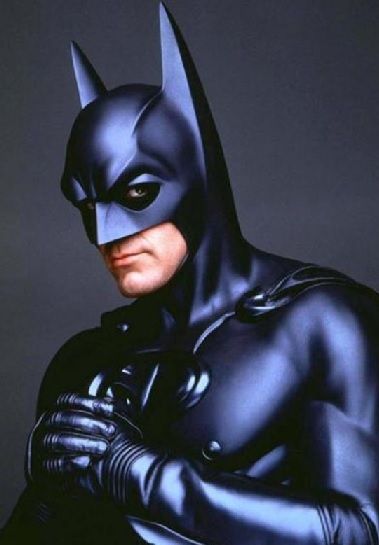 Does he have a point?




Kanye and Jimmy!
It is done. Kanye West and Jimmy Kimmel have made peace. After a Twitter war resulting from a sketch mocking West, the rapper appeared on Kimmel's show Wednesday night. West said he'd been frustrated with the press in general: "Every person who feels it's OK to treat celebrities like zoo animals."

Plus, he added, modesty isn't an issue for him. "I'm a creative genius, and there's no other way to word it. I know you're not supposed to say that about yourself. I say things the wrong way a lot of times, but the intention is always positive." But he can be, well, misunderstood. "A lot of people think you are a jerk. I often in my own personal conversations say, 'No. I know this guy. He is not a jerk,' " Kimmel said. As for West: "I'm totally weird. I'm totally honest and I'm totally inappropriate sometimes. For me to say I wasn't a genius — I would just be lying to you and to myself," he said.

But he didn't really explain his complaints about invasion of privacy when his girlfriend Kim Kardashian posts pictures of their baby daughter on Instagram.





Thoughts on Kanye?




Oh, Johnny!
If you thought the stars of Jackass had to be high in order to perform, you're not too far off. At least in the case of Johnny Knoxville, who recently revealed he was spiked with Ecstasy during filming. "We were filming a promo for Bad Grandpa at a frat house in Arizona," Knoxville told The Sun. "I was dressed as Irving and was sitting in the audience with the students, and people kept handing me drinks and someone dosed me with Ecstasy. About 30 minutes into the screening, my heart starts racing and I'm like, 'I am X-ing right now, someone dosed me.' I was so happy because I haven't done X since my 20s. For the rest of the shoot I was just a train wreck, and we got a lot of funny stuff."

Knoxville did sustain an injury during the drug-induced shoot, however. He went on to say he ruptured a tendon in his finger "either bursting through a table or climbing up a net."

It could have been worse.





Will you be seeing Bad Grandpa?




What's the VIDEO BUZZ?
Here is a new Loki featurette for Thor: The Dark World. The film opens on November 8th and stars Chris Hemsworth, Natalie Portman, Tom Hiddleston, Stellan Skarsgård, Idris Elba, Christopher Eccleston, Adewale Akinnuoye-Agbaje, Kat Dennings, Ray Stevenson, Zachary Levi, Tadanobu Asano, Jaimie Alexander, Rene Russo and Anthony Hopkins.

Thor: The Dark World continues the big-screen adventures of Thor, the Mighty Avenger, as he battles to save Earth and all the Nine Realms from a shadowy enemy that predates the universe itself. In the aftermath of Marvel's Thor and Marvel's The Avengers, Thor fights to restore order across the cosmos...but an ancient race led by the vengeful Malekith returns to plunge the universe back into darkness. Faced with an enemy that even Odin and Asgard cannot withstand, Thor must embark on his most perilous and personal journey yet, one that will reunite him with Jane Foster and force him to sacrifice everything to save us all.

What do you think?






Welcome back to the & 1 Model of the Week! I'm going to use this area to introduce a lovely young lady that you might not be familiar with. This week our & 1 Model is ...Holly Hagan! I'm taking it back to the old school! Do you remember Jessica Rabbit? The sexy cartoon bomb shell from Who Framed Roger Rabbit?? Meet the real-life Jessica Rabbit, Miss Vikki Dougan! She was a 1950s 'It girl' who inspired the iconic cartoon sex bomb. While actress Veronica Lake is typically assumed to be inspiration behind Jessica, it was the lesser-known Dougan along with her notorious derrrière that really put pep in the artist step. Let's pay homage to sexiness from the 50s!

And definitely Google some of her pics.


Ladies and Gentlemen, I present...Vikki Dougan!



Before I say GOODBYE!
I also do a personal blog where I write about random stuff. The latest? RIGHT HERE ! I started a suicide prevention resource site. Give it a look and share! www.youcanendure.com . If you or someone you know is feeling isolated, don't hesitate to call the National Suicide Prevention Hotline 1-800-273-8255. Finally, if you have some down time and are looking for a great place for great fun, check out Tiger Flash Games!


All pictures courtesy of Maxim Magazine, Complex, Huffington Post, V Magazine, People, FHM, Details magazine, www.cnn.com, and www.imdb.com.
comments powered by