SPOTLIGHTS
Comics 411 10.16.13: Best Superpowers Edition!
Posted by Steve Gustafson on 10.16.2013

Does Wolverine have the best superpowers out of any superhero? Plus news and thoughts on the New Warriors returning to the Marvel Universe, Miracleman making his return. Scott Snyder discussing Batman and Zero Year, a review of Superman/Wonder Woman #1 and more!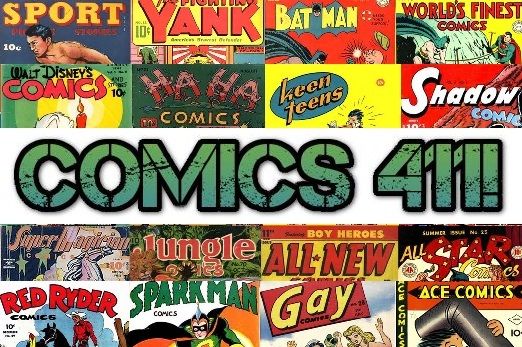 Welcome back to the Comics 411! My name is Steve Gustafson and this is a corner of 411mania reserved for those interested in talking comics! As always, I want to thank everyone who took a few minutes to read and comment last week. For some additional reading you can check out my interview with Playboy's Miss August, Val Keil! Then peep my interview with one of the coolest dudes in Hollywood Ari Gold! Want more? OK. Read my review for American Courtesans! Still not enough? Take your pick between my Comics 411 or my Big Screen Bulletin!


And away we go...


Writer Steve Niles recently experienced a personal nightmare when he awoke last weekend to discover his home was severely flooded, his pet in danger and many of his most beloved possessions destroyed. Unfortunately, Niles, like many freelance comic book professionals, didn't have the appropriate insurance to cover this kind of destruction. Now the writer, who has been a proactive signal booster for various charities and creators in need, finds himself requiring help.

The flood was a consequence of the storms near Austin, TX, where Niles and his wife Monica live with their pet turtle, Gil. Niles described the harrowing experience and some of the damage:

"Woke up at 6am to water rushing into the house. Already ankle deep by the time we saw it. We got as much as we could off the ground and tried to block but there wasn't much we could do. The worst was trying to get to Gil. It was waist deep almost and strong enough to throw around logs. I reached him and he was submerged and freaking out. Don't remember much more then lifting him and carrying him all the way back to the house. Looking back I can see how scary it was.

We are securing the house as much as we can and going through the damage. A scrapbook full of original art I've kept for 30 years is gone. A lot more."

Niles' colleague Mike Mignola elaborated slightly in a Facebook missive, saying Niles and his wife Monica "lost just about everything" in the flood.

Those interested in helping can donate any amount of money to a PayPal account set up on Niles' behalf by his friend Belinda Hernandez, whose name will be the one associated when you contribute to "HelpSteveNiles@gmail.com" at PayPal. If straight charity isn't your thing, now would be a good time to peruse the Steve Niles library and buy one or two comics that you've been meaning to read or that sound interesting, which will trigger some royalty payments to the writer.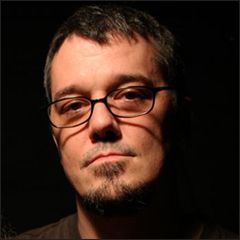 READER ROUNDTABLE

Last week I asked about the BEST SPIDER-MAN STORIES. I listed some of the big ones and left the rest up to you. The results:

Kraven's Last Hunt (Web of Spider-Man #31-32, The Amazing Spider-Man #293-294, Spectacular Spider-Man #131-132) 38.46%
The Night Gwen Stacy Died (The Amazing Spider-Man #121-122) 25.96%
Nothing Can Stop the Juggernaut (The Amazing Spider-Man #229-230) 8.33%
The (Original) Clone Saga (The Amazing Spider-Man #139-150) 8.01%
The Kid Who Collects Spider-Man (The Amazing Spider-Man #248) 5.13%
Spider-Man: Blue (Spider-Man: Blue #1-6) 3.85%
Spider-Man No More (The Amazing Spider-Man #50) 3.21%
The Death of Jean DeWolff (Spectacular Spider-Man #107-110) 2.56%
Best of Enemies (Spectacular Spider-Man #200) 2.56%
Spider-Man! (Amazing Fantasy #15) 1.92%

The vote didn't give me too much to be surprised about. What became apparent is the call for Maximum Carnage to be on the list. Which shows how the readership leans. I think that storyline is a good line of distinction between newer and older fans. While I thought it was good, I don't consider it a classic Spider-Man story. Obviously, many of you do. Which is what makes the comic book world so fun. Difference of opinion and perspective. Let's see what the rest of the peanut gallery have to say:

Ihateclones: "The "Clone Saga" actually drove me away from reading comics for years. It was so convoluted, silly and irritating."

Doom: "Kind of let down by the Spidey options offered. I was hoping for Maximum Carnage or American Son."

Zeus: "Maximum Carnage is my favorite."

Benjamin J: "Had to give my vote to Best of Enemies. The conclusion of a two year story arc, and one of the best, most tragic deaths in modern comics. Too bad Marvel monumentally fucked it up and brought Harry back."

Wrestling Fan: "Gotta give it to Kraven's Last Hunt. There isn't a wasted page, a wasted panel. It is flawless storytelling from beginning to end."

ArchieLeach: "I love the death of Jean DeWolf, one of my favorite comic stories ever, and The Return of The Sin Eater is just as good. Also Bill Mantlo's Carrion story was one of the best, a near perfect example of what a Spider-man story should be right down to the ending."

redhotrash: As a general rule in comics, anything with the word "clone" attached is best avoided. Maximum Carnage was fun, but kind of embodied a lot of what was wrong with the 90's era of comics.

Top Ten Spidey Stories:

1. Amazing Spider-Man #36: the "black" issue. Post 9/11. Has my single favorite panel. Dr. Doom crying and you see it from inside the armor.
2. The Night Gwen Stacy Died
3. Maximum Carnage
4. Kraven's Last Hunt
5. Spider-Man No More
6. Amazing Spider-Man #1
7. Astonishing Spider-Man and Wolverine
8. Civil War (Yes I see this as a Spidey tale, along with Cap and Tony)
9. The Venom Saga
10. The first arc of FF"

Craig L: "The best Spidey stories:

AF #15 - THE definitive Spider-Man story. So much of the Spider-Man lore was set on that story.
The death of Gwen Stacy - Again another groundbreaking story. The first time the hero didn't save the girl.

The kid who collects Spider-Man/Peter Parker: Spider-Man #35 - Both show what Spider-Man means to the young people of the Marvel universe.

ASM Vol. 2 #36 - The WTC issue - The heroes standing tall with New York's real heroes was an inspiring moment for me.

ASM #500 - The story where Spidey finally realises that he's not an outsider but a valued member of the Marvel Universes hero community.

As for the bad guy side in no order:
ASM #700 - Doc Ock wins
Spectacular #200 - Death of Harry Osborn
ASM #300 - The full debut of Venom

Stories that should not be included on a list of best stories:

One more day
Most of the brand new day stuff, (when there was a group of different writers not establishing a decent flow between stories).
The clone saga
Maximum carnage - Yes its a fun story but not a classic"

Kyatollah: "Wow, there are some heartbreaking omissions here. Back in Black, Hobgoblin, Book of Ezekiel, and from the Ultimates, Death of Spider-Man, Carnage, Ultimate Six, Venom War... How could any of those not even merit a mention?"

Earl Chatterton: "Love Kraven's Last Hunt...just read my original copies few weeks back. Great, broody stuff.

I think I prefer Death Of Jean deWolf. I love Peter Davids run on Peter Parker. Didn't feel like anything else being done at Marvel, and this 4 parter was the best example. So many interesting, smaller story elements, like media coverage, commentary on the justice system, liberal judges. Fascinating material about a self-serving black priest who sparks public outrage, and has a great scene with J. Jonah, who is used extremely well and realistically. Another great bit where Kingpin shows that he draws the line at killing priests. Plus Spider-Man beats up Daredevil! Can't go wrong there."

Kyle: "Best Spider-Man Story Maximum Carnage Best X-Men Story Age of Apocalypse. May I ask why the second clone saga didn't get AT LEAST an honorable mention that's the one I grew up reading with Kaine,Ben Riley, The Jackal, Scarlet Spider, Spidercide."


I went and answered some of the questions you all had in the comments last week. Good stuff all around though. OK, this week I want to talk about a debate that's existed since the beginning of comic book fandom. Who has the best superpowers? Yes, a basic and slightly juvenile debate, but one that can still be fun. I went ahead and picked a RANDOM bunch. No Batman or Iron Man, as I consider them self made. I didn't delve into the more cosmic powers or magical powers either. Feel free to drop your own vote in the comments below!


NEWS!

NEW WARRIORS! Marvel Comics capped a busy weekend of announcements with the "Superior Spider-Man & Friends" panel Sunday afternoon at New York Comic Con, bringing word of multiple new projects including a revival of New Warriors, scheduled to debut in February 2014 from the creative team of Chris Yost and artist Marcus To.

The first "New Warriors" series debuted in 1990 from writer Fabian Nicieza and artist Mark Bagley, and remains a fan favorite with readers who came of age in the '90s, including myself. The new series includes two members of that original incarnation -- Justice and Speedball, recently seen musing the possibility of a New Warriors comeback in "Nova." That new Nova, Sam Alexander -- the Richard Rider version of the character was another New Warriors mainstay -- is also a part of the book, along with Scarlet Spider, whose Yost-written solo series is ending in December.

The book will also include new characters Haechi and Water Snake, plus Sun Girl from "Superior Spider-Man Team-Up," and "Scarlet Spider" character Hummingbird, all united against a sweeping threat poised by the High Evolutionary. CBR News spoke with Yost to learn more about the series, and his reunion with To. Here are the highlights:

On the nostalgic feeling out there for "New Warriors". "I was a huge fan of the original Fabian/Bagley run, it had that magic to it. Six characters from six different worlds, all coming together to fight the good fight… what's not to love? And yeah… I'm not sure how the '90s became my thing, but the last few years have been '90s-infused for sure. Hopefully with a modern sensibility to it. I loved all those books back in the day, and it's been amazing to work on them now. But nostalgia only gets you half way."

On the team's mission, and how it may be similar, or possibly entirely dissimilar, to the original "New Warriors" concept? "The New Warriors were never really limited in what they could do, so much like the Avengers, they took on a little bit of everything. They were the next generation of Marvel super-heroes in many ways, and that's going to continue on here. But what we're going to look at specifically is the disparate origins of these eight characters that have come together, this is kind of the multi-species/cultural/dimensional/world super-team of the Marvel Universe. Assuming your culture is being a human, clone, mutant, inhuman, atlantean, super-human, demigod or alien enhanced person."

On his original pitch for the team. "Honestly, my first pitch didn't have Justice or Speedball… but it wasn't working as New Warriors without some of the core team. Much like you can have an Avengers team without Cap, Iron Man and Thor, it certainly helps give it that legitimacy. And given what was being set up in the "Nova" book, it made things that much easier."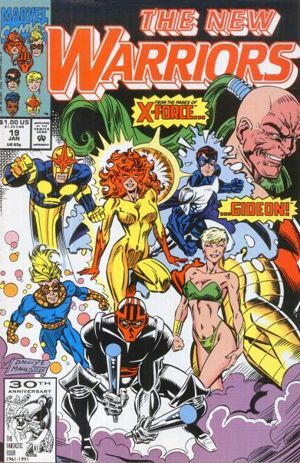 Cup O' Joe! Marvel chief creative officer Joe Quesada's convention staple "Cup O' Joe" panel came to New York Comic Con to plug the latest books in the Marvel Universe and to announce the return of "Miracleman" to print beginning in 2014. On the panel along with Quesada: Marvel editor-in-chief was Axel Alonso, senior vice president of publishing Tom Brevoort, talent liaison C.B. Cebulski, "Empire of the Dead" artist Alex Maleev, "Superior Spider-Man" and "Silver Surfer" writer Dan Slott, "Deadpool" co-writer Gerry Duggan and artist Reilly Brown.

Highlights:

* Quesada started the panel with talk of Marvel's Infinite Comics program, and the announcement of the publisher's latest weekly series in the format: "Deadpool: The Gauntlet," by Duggan and Brown.

* A representative from Feld Entertainment, Juliet Feld, producing touring live show "Marvel Universe Live," then joined the panel to tell the crowd more about the project and share some videos. She explained it was set to "bring to life everything you love about these characters. You are going to be up close to the action, to stunt sequences, like you've never been before." "We're going to have 25 Marvel heroes coming together...it's an original storyline," Feld elaborated after the video, throwing it to a trailer for Marvel Universe Live. The trailer then showed a teaser with the Cosmic Cube, plugging the website. "The technologies they're going to be applying to this show...I thought it'd be impossible to do live," Quesada added, promising it would be "mind blowing."

* Brevoort then spoke about the end of "Fantastic Four" with Matt Fraction and Mike Allred, Quesada telling the cheering crowd Brevoort had broken the record of the longest editor on a single Marvel book with "Fantastic Four."

* Bringing an image of a bloody, bitten into apple up onto the rooms main stage, Alonso told the crowd that he had been wanting to do a zombie comic since he came to Marvel. The E-I-C then brought up an image for "Empire Of The Dead," illustrated by Alex Maleev and written by George A. Romero. "George only was interested because he felt he had something new to say," Alonso said, surprising the audience by bringing Romero to the stage. Laughing as the room cheered, Romero explained, "It's a zombie story, of course, but there are other characters in it that are living dead but they are not zombies...[there are] two kinds of living dead, zombies and vampires, trying to survive." Setting the story in New York City, Romero continued, "It made sense when I thought about the initial story, it needed to be in a real metropolis that could survive by itself with its own government." "There are the haves and the have notes and the zombies have nothing," Romero added, saying that there is a "big human component" in the zombie/vampire story. The project will be out in January 2014.

* The room broke out into cheers again as the panel brought up an image of the name Miracleman, playing a video of writer Neil Gaiman speaking about the character. "'Miracleman' #25 has been sitting in the darkness, nobody's seen it...I love the idea that it's finally going to be seen," Gaiman said, calling it the "big incomplete book of my life," and announcing Marvel's intention to bring the material back into print. Quesada told the cheering audience that starting in January 2014 they will be printing the "Miracleman" material and Gaiman's end to the story.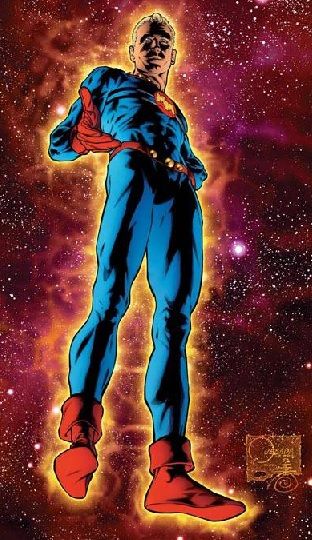 Batman! Now to DC! Scott Snyder spoke with Newsarama about the many projects he has going on right now and in the coming months.

On Batman and "Zero Year." "I haven't really said but the truth about the thing is it's designed to be three succinct chapters, and each is fast, bombastic, and big. So even though it's a long story – 11 issues – it really goes boom, boom, boom. It grows more and more severe in terms of the stakes. The second one, if you look at the cover of Batman #25 that was teased, it's black. So, the first issue of "Zero Year" was blue, the second is black, and the third one is green. So the idea is in the second section is the Riddler has just blown out the power in the city, and he says "Go ahead and turn the city on, I dare you. I dare you to try and go bring it back to life and see what happens." And so the cops don't know what to do, but they're working to bring Gotham back and they think he's just a freak while Batman suspects he has a bigger plan.

And then there's another villain, but I don't want to reveal who it is, but it is a really old villain running around the city doing something pretty nefarious. [Newsarama Note: At the "Batman" Panel on Friday, it was later revealed Poison Ivy would appear in "Zero Year," so she could be the mystery rogue, although with the green cover for the third arc, she may be relegated there] So this will end up being Batman's first real detective case. Now Batman and Gordon are trying to solve this case from different ends of the spectrum, and everything is happening in this blacked out, blown out city that is essentially dead. It was really, really fun as I wrote in blimps into the story, that Wayne donated, so it looks like Batman: The Animated Series. The biggest element that I'm really, really proud of is it's deeply about his relationship with Gordon, and in our version Bruce Wayne doesn't actually like Gordon – as Bruce, he hates him and we don't know why. In the first issue of that chapter, in Issue #25, Bruce tells Gordon: "You know what happened on the night my parents were killed. You know what your role was. I'll never forgive you" And you the reader don't even know what he's talking about.

So this section's really about scares from the past, bones being broken, and then reset. It really has to do with this idea that something has happened between Bruce and Gordon that turned the relationship - that fuels the antagonism between them where Bruce sees Gordon as the worst kind of cop on the force and doesn't even want to go near him and how they eventually overcome this to become allies.

It's a big, big mystery with a lot of moving parts, and I'm really proud of it. It's much more like "The Black Mirror" or "The Court of Owls" than anything we've done in a while. So it's black, and dark, and everything in that section happens in the shadows. Bruce's father says how his grandfather told him "Your fate always forms in the dark," and this section is really about that idea coming to fruition.

The third section, which I haven't really said anything about yet, is something you got a glimpse of in the very beginning along the lines of I Am Legend or The Day After Tomorrow with the sense of a city grown wild [Newsarama Note: there's that Poison Ivy hint again!] – almost along prehistoric lines. So the fun of it is that the first part is "Secret City," the second part is "Dark City," and the third part is "Wild City." Riddler is the "big bad" throughout, but there are different levels and there are other villains in it too."






NYCC! Great news! New York Comic Con reportedly attracted more than 130,000 attendees over four days, meaning the six-year-old event is now roughly the same size as Comic-Con International, which has had to cap attendance because of space limitations. Last year, NYCC drew about 116,000 people; in 2007, its inaugural event, there were just 15,000.

This news comes from Lance Fensterman, global vice president of organizer ReedPOP, who lays out some of the changes this year, including a reduction in the number of three-day passes (allowing more new people to attend each day), and the use of RFID (radio-frequency identification) to try to clamp down on fraudulent badges and badge-sharing among exhibitors. "I think we had wildly underestimated our fraudulent ticket issue," Fensterman told tells the website. "We had the exact same number of ticketed people per day as last year, but if you looked at the common spaces, they were 40 percent less congested. We had a pretty big counterfeit problem."

The institution of RIFD didn't occur without some hiccups, however: Many attendees were upset to learn that, when they picked up their badges and scanned a code on the back (ostensibly to reduce counterfeiting and to activate an offer from comiXology), they had given ReedPOP authorization to access their Twitter and Facebook accounts to send promotional messages about the event. In response to widespread negative reaction, organizers shuttered the service and apologized "for any perceived overstep."

New York Comic Con's attendance figures arrive only days after the California Coastal Commission approved plans for the $520 million expansion of the San Diego Convention Center, which would add 749,000 square feet of convention space, as well as a five-acre rooftop park, a waterfront promenade with retail shops and restaurants, and a second, 500-room tower to the adjacent Hilton San Diego Bayfront Hotel. The project still faces obstacles in the form of a lawsuit opposing the hotel-room tax implemented to pay for part of the project, and likely another challenging the commission's approval.

Comic-Con International organizers, who have been wooed by larger venues in Los Angeles and Anaheim, California, last year extended their convention center lease through 2016, with the hope that the expansion would break ground in 2014 and be completed by 2018. According to Variety, "conversations are now under way" to tack another year to Comic-Con's lease.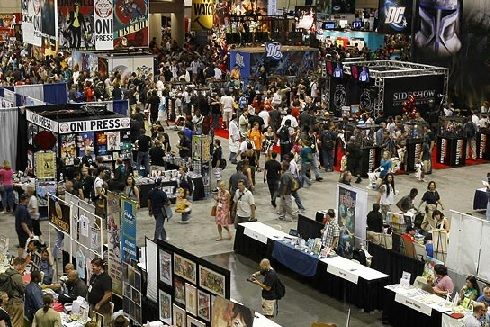 REVIEWS!

Do YOU want to be a reviewer for COMICS 411? Send me an email at stevethegoose@gmail.com to find out how! Take it away, RobF!

Superman/Wonder Woman #1

By RobF

DC has decided to pair up the Man of Steel with Wonder Woman. The long-awaited series is here! In the New 52 we have stripped away all the history (as well as old relationships) in an attempt to create a new power couple. It's a slippery slope we are skating on here. Superman and Wonder Woman are notoriously hard characters to write. Can Charles Soule and Co pull it off?

Soule does a great job of differentiating these two characters. Many feared that this book would be all Superman guest-starring Wonder Woman but Diana is very well represented here. The two characters get equal time and he actually brings some fresh ideas to the table. He spends the first issue exploring their personal lives and the people in them, which give the characters depth. These moments show us that this isn't just going to be a series focusing on two superheroes dating.

Soule deftly bounces between back story and action scenes. Tony Daniel gives the story a great touch. His art really captures the emotion, action as well as the normal everyday scenes. This gives the story a more realistic feel. Superman often comes across as an overly stiff character but Daniel's art makes them feel a little more human.

Overall I think we are off to a good start. Soule has taken a difficult pairing and attacked it headlong. Superman/Wonder Woman can be a bit slow at times but the potential is there for this series to take off.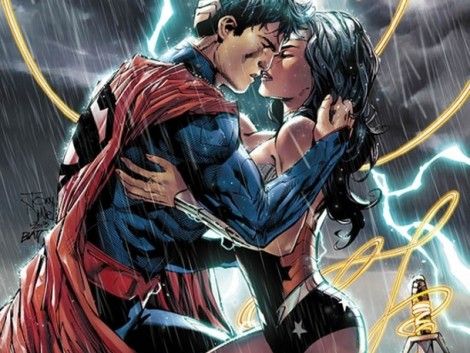 WEBCOMIC of the WEEK!

Do you have a web comic that you want me to push? Send it my way or mention it in the comments so I can take a look and share!

Head over to Nicecleanfight.tumblr.com and enjoy! Funny and quirky so it got my attention.





Before I say GOODBYE!
Follow me on Twitter for random bits, news RT's, and updates! Only at http://www.twitter.com/stevethegoose!

My Hollywood gossip (and anything else!) Hollywood 5 & 1!

Are you a fan of 411mania on Facebook? Keep up-to-date on news and contests!

Are you following 411mania on Twitter?
http://www.twitter.com/411mania
http://www.twitter.com/411wrestling
http://www.twitter.com/411moviestv
http://www.twitter.com/411music
http://www.twitter.com/411games
http://www.twitter.com/411mma

If you have some down time and are looking for a great place for great fun, check out Tiger Flash Games!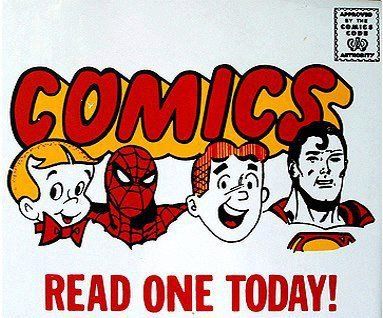 That's all the time I have. See you next week!
comments powered by