A Bloody Good Time 10.17.13: Horror Hero Knockout Tournament - Quarterfinals
Posted by Joseph Lee on 10.17.2013

Ash from Evil Dead battles Halloween's Laurie and Ripley from Aliens takes on the Toxic Avenger as 411's Joseph Lee moves into the quarterfinals for the Horror Hero Knockout Tournament!

































Opening Logo courtesy of Benjamin J. Colón (Soul Exodus)



Welcome to A Bloody Good Time.

Round three, aka the quarterfinals, are upon us. This has been a very interesting tournament with some surprising eliminations and really close match-ups. I look forward to see how it turns out.

Rules:

This is a 32-character tournament with horror heroes, only. To qualify they had to survive an entire film and actually take a proactive stance against the forces of evil, as opposed to just surviving. For example (and as you pointed out to me because I wasn't thinking), Damien Karras is very heroic...but he doesn't survive The Exorcist. Heroic sacrifice doesn't cut it here. We want the baddest and the strongest.

You can choose who wins here completely. Outside of the ranking, my opinion means nothing. You can vote however you want, for whatever reasons you want. If you are one of those that just wants to vote for who you think would win a fight, do that. If you want to vote based on your favorite, do that. As long as you pick one over the other, it doesn't really matter your reason. It's completely up to you.

This isn't really a rule, but I would assume that with all good guys (or mostly good guys) in this tournament, these wouldn't be fights to the death. What possible reason would give Ash or Ripley the motivation needed to kill each other? That's just my take on it, and I'll be doing "strategy" write-ups accordingly.

Here's your bracket:




Let's get going with Round 3!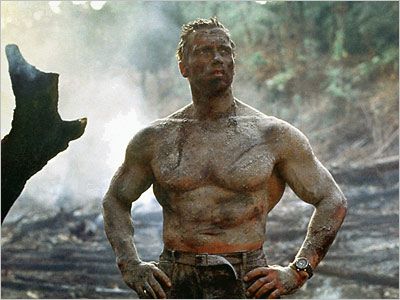 Major Alan "Dutch" Schaefer (#17 seed)

Defeated: Charlie Brewster & Peter Vincent (334-46), Van Helsing (256-126)

VS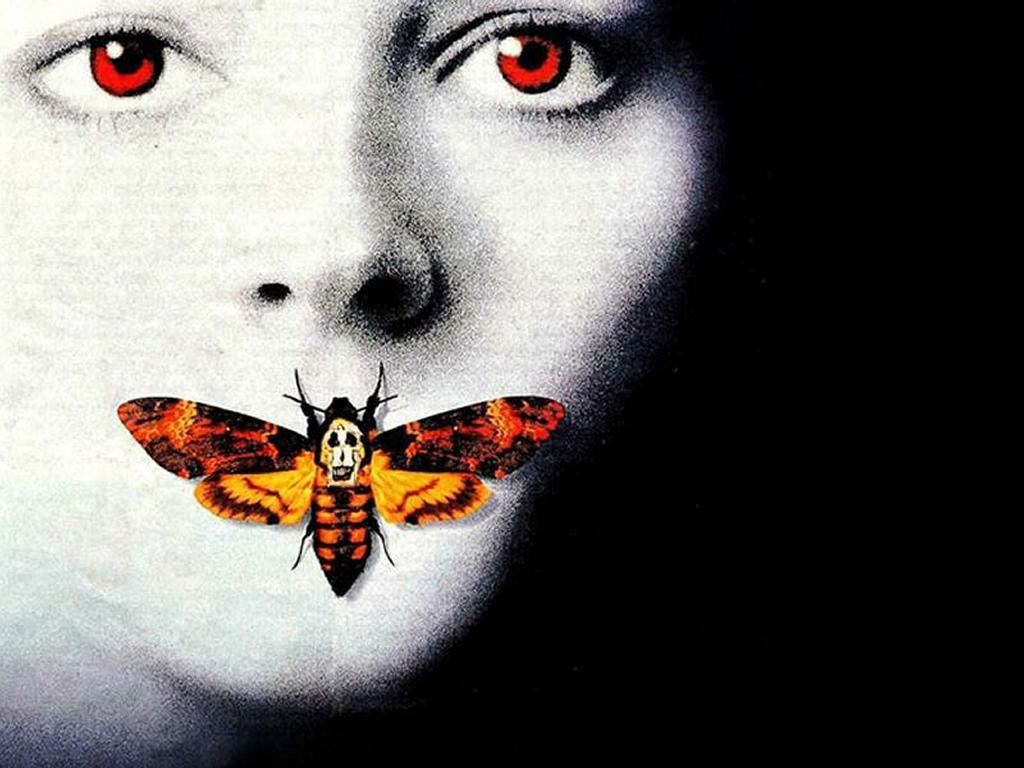 Clarice Starling (#8)

Defeated: The Frog Brothers (196-135), Alice Johnson (185-173)


Dutch had a little more trouble with Van Helsing than the guys from Fright Night, but he still managed to show that when it comes to vampire hunters, they've got nothing on Arnold Schwarzenegger. Van Helsing, by the way, was our #1 seed due to the fact that he's the most iconic of all of these heroes. However, Dutch showed that history isn't everything. Meanwhile, Clarice had a close fight with Alice Johnson but managed to scrape by to get into the quarterfinals.

The one thing about horror heroes is they don't last as long per franchise as the villains. Dutch never appeared again in the Predator franchise after his one encounter. He thought moving it to the city was a bad idea (I think we can agree that's wrong) and did Terminator 2 instead. The role was rewritten and eventually became Peter Keyes, played by Gary Busey. Yeah, I think that's a step down.

Clarice, meanwhile, only had two movies while Hannibal had four and a TV series. On top of that, Jodie Foster didn't want to come back for Hannibal, so they recast her with Julianne Moore. I kind of hope the character shows up at some point on the TV show, even if it is mostly a tale of Hannibal and Will Graham before the events of Red Dragon (yet still somehow set in present day).

If these two have a proper Battle of the Sexes fight, Clarice is going to have to rely on her intelligence to overcome the raw power of Dutch. She did take down Buffalo Bill while essentially being blind, so she does have the ability to overcome the odds. However Buffalo Bill was no Predator (well he was a predator, but not THE Predator. I'll shut up now), so in terms of who had the tougher opponent, Dutch wins. I'd argue Clarice is the more iconic of the two, if only because her film was nominated for a ton of awards and is regarded as one of the best the genre has to offer. Some people deny that Predator is even a horror film. I don't, I see it as a slasher film with an action slant, but I'm only one man.

What do you think? Can Dutch continue steamrolling through the tournament? Or will Clarice hunt the hunter and get into the semifinals?



survey solutions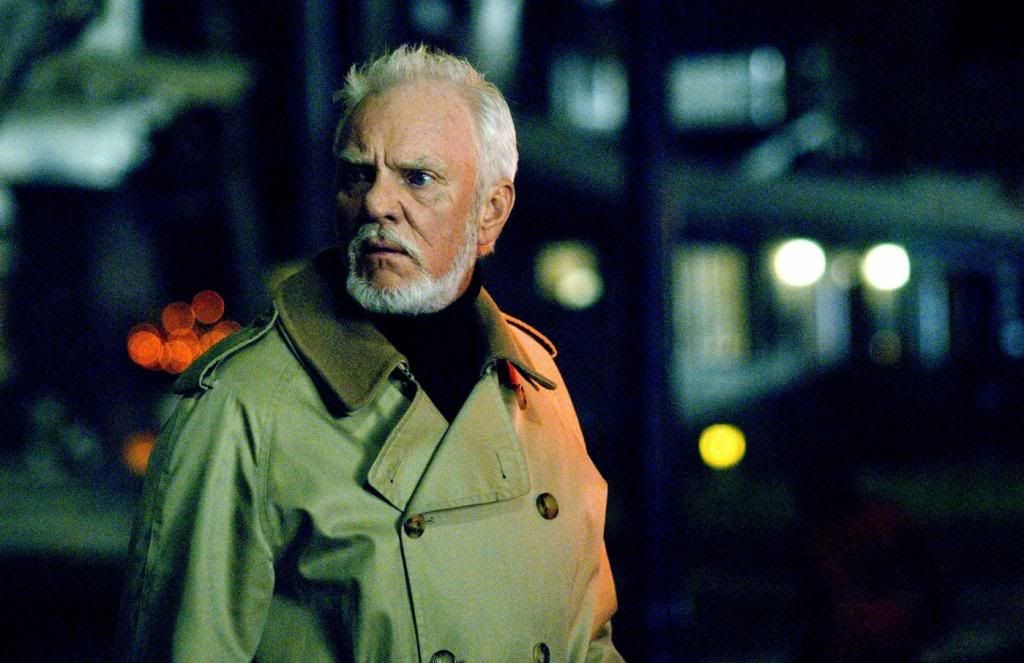 Dr. Samuel Loomis (#4)

Defeated: Lionel Cosgrove (237-45), Martin Brody (195-176)

VS




John Nada (#12)

Defeated: Shaun (234-113), Tallahassee (218-160)

Dr. Loomis and Martin Brody had a heck of a fight in round two, with Loomis narrowly (but still by a decent margin) taking the victory. Meanwhile, Tallahassee didn't get the Cinderella run that perhaps his fans wanted, as John Nada was all out of bubblegum and easily kicked his ass. Maybe he gave him a box of Twinkies as a consolation prize.

Not only did Nada not get a sequel, but They Live was only relegated to one movie. You would think the concept would be ripe for a franchise but is technically considered a flop, even though it actually made $13,008,928 off of a budget of an estimated $3 million. I guess the studio and John Carpenter where hoping for a much bigger hit. As a result, Nada has been relegated to one movie, albeit an awesome movie with a great fight scene and lots of quotable lines (and Meg Foster's weird eyes).

Dr. Loomis of course is one of the rare exceptions in this tournament in that he lasted almost as long as the villain in his franchise. Being the Van Helsing to Michael Myers' Dracula helped him appear in seven of the ten Halloween movies, compared to Michael Myers appearing in nine of the ten movies. He's constantly there to fight off The Shape which probably can never really be killed, just stopped for a while. I imagine Loomis would have appeared in Halloween: H2O if Donald Pleasance had lived long enough. The character was taken over by Michael McDowell in the Rob Zombie films. McDowell was one of the best parts of those movies (along with Brad Dourif) but I think it's easy to say that he's no Donald Pleasance.

In this fight, it's an elderly man against a buff Roddy Piper. In any other fight that may mean that Nada should win in a landslide, but don't forget just who the older man is. Dr. Loomis has tangled with Michael Myers on multiple occasions and not only survived, but did some serious damage to the force of evil, even contributing to his downfall in three separate movies (Halloween, Halloween 2 and Halloween 5, if you're curious). Nada's fought aliens, but Loomis has fought the Shape. He knows how to get it done against a large, tough opponent. Even failing that, he still has his intellect.

Can the good doctor make it into the semifinals? Or will Roddy Piper put him in the sleeper?



survey software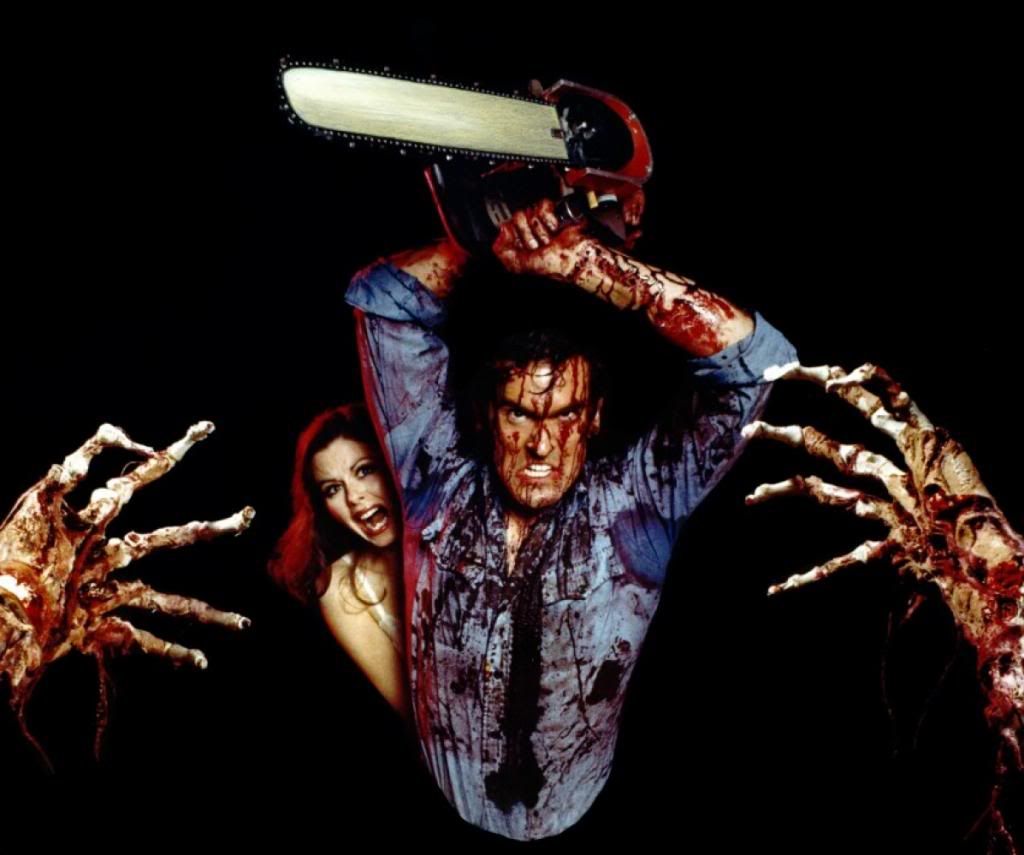 Ash Williams (#2)

Defeated: Jack Brooks (460-16), Peter Washington (347-29)

VS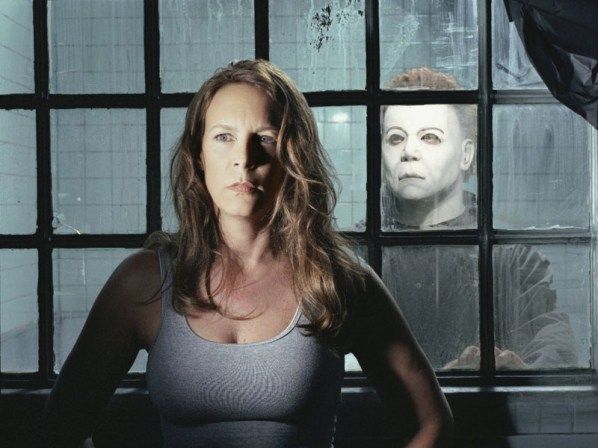 Laurie Strode (#10)

Defeated: Seth Gecko (185-152), RJ MacReady (181-173)


Ash has to be the odds-on favorite to win the tournament this year as he's not even breaking a sweat. Sure, Jack Brooks was kind of a lay-up but Peter is a fellow fighter of the undead and the star of the best zombie movie ever, and Ash beat him like he was nothing. Laurie, meanwhile, had a very close fight with RJ MacReady, but once again provided that the ultimate survivor girl can still outlast just about anything.

Laurie, like Dr. Loomis, is a regular to the Halloween franchise. She appeared for the first two films, returned for Halloween H2O and Resurrection (without a doubt the best part of that film). She was recast for the remake and its sequel before being taken in a much different direction. Don't hold that against her though, at the end of the day, no one thinks of Scout Taylor-Compton when they think of Laurie Strode.

Meanwhile, Ash has had three movies where he was the star, and then he made a cameo at the end of the Evil Dead "remake" (I think the Ash cameo pretty much guarantees its a backdoor sequel). I'd label that with a spoiler tag, but the movie's been out since April and on DVD for at least a month. If you haven't seen it, that's on you. Word is that he will return in Army of Darkness 2, and then if all goes right have a crossover movie with the remake's survivor Mia. Even though he technically hasn't been in a full film since the nineties, he's still appeared in video games (voiced by Bruce Campbell) and comic books.

I think this fight may actually begin with Ash trying (and hilariously failing) to hook up with Laurie. It just seems like something he'd do. He'd fail because he's kind of a jerk and Laurie's not into hooking up with random dudes. Then they'd find out they have to fight each other and it's go from there. As far as strategy goes, Laurie will have to use the same thing she tried with Seth Gecko and MacReady (and Michael Myers). Ash is looking at his biggest challenge so far, and his cockiness over his two easy victories (and just in general) could see him overlook his opponent because she's a woman.

Is Ash the odds-on favorite to win? Or does Laurie survive yet again to get into the semifinals?



survey service







Ellen Ripley (#3)

Defeated: Charie McFadden (294-18), Blade (211-196)

VS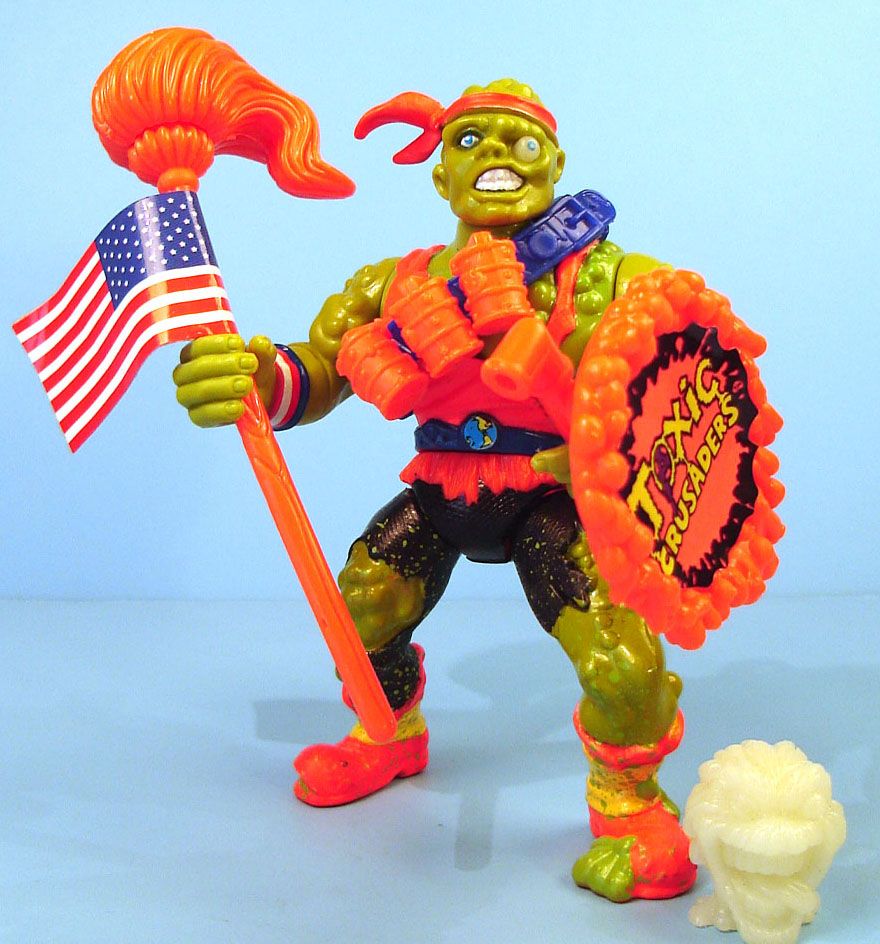 The Toxic Avenger (#11)

Defeated: Kirsty Cotton (159-120), Burt Gummer (175-180)


Still not sure why it happened, but Ripley actually came close to losing to Blade one point. Luckily, her fans pulled through and gave her the deserved win. Yes, I was clearly rooting for her in that fight. Sue me. Meanwhile, Toxie scored the closest victory not only in round two, but the entire tournament. In fact, the only fight that was that close was the finals of last year's tournament, a rematch between Freddy and Jason. Toxie beat potential dark horse Burt Gummer by a mere five votes.

When you look at the franchises of these two, they're both pretty big stars. Ripley's the bigger name, but only because she was part of a studio franchise and Toxie was well, Troma. Troma is a lot of things but a big studio is not one of them. Ripley appeared in four of the six films featuring the Xenomorphs, not even letting a thing like death stop her. There was talk that she'd appear in an Alien 5 or possibly an Alien vs Predator movie, but for one reason or another Sigourney Weaver wouldn't do it. And if you can't get Sigourney Weaver as Ripley, you might as well leave Ripley out of it.

Meanwhile, The Toxic Avenger is pretty much Troma. I think the only character on their roster that comes close is Sgt. Kabukiman, but I think more people have probably heard of Toxie. As you can see, he even got his own action figure from when he was on Toxic Crusaders. Not happy with staying in his own franchise, he ended up make cameos in a plethora of Troma features and is more or less their mascot.

Ripley may have had a tough time defeating Blade, but she still beat him. She's also beat xenomorphs in the past who are probably on the same level of strength as The Toxic Avenger. Toxie, the last superhuman hero in our tournament, has already defeated one heroine (Kirsty) and withstood everything Burt had in his arsenal. Even if Ripley has a power loader, could that be enough?

What do you think? Did the fight with Blade take too much out of Ripley? Or will The Toxic Avenger go back to the dump?




survey service



Ending Notes:

That's it for me. Leave some comments here on or my Twitter. The final four is next week. What matchups do you want to see? Make your votes count, because the finals are in two weeks!



Closing Logo courtesy of Kyle Morton (get your own custom artwork and commissions at his Etsy account)



A Bloody Good Time: The Store is now officially open! Like this design? You can now find it on most of my merchandise! Click here to find shirts, posters and more!

For those interested in more of my movie reviews, I've created a new blog! Check out the brand new Not-So-Bloody Good Time!

And of course, if you want to know if I've ever covered anything or want to read a past edition, there's the Bloody Good Time Archives! Yes, you can finally read every edition of ABGT going back to the beginning! Just ignore my early writing style...I was new.

See you next week!
comments powered by