SPOTLIGHTS
Comics 411 10.23.13: Scariest Comic Book Character Edition!
Posted by Steve Gustafson on 10.23.2013

Is the Joker the scariest comic book character of all time? Plus news and thoughts on Daredevil taking on the Legion of Monsters, Doc Savage returning to comics, Deadpool going digital!, The Flash facing a new opponent and more!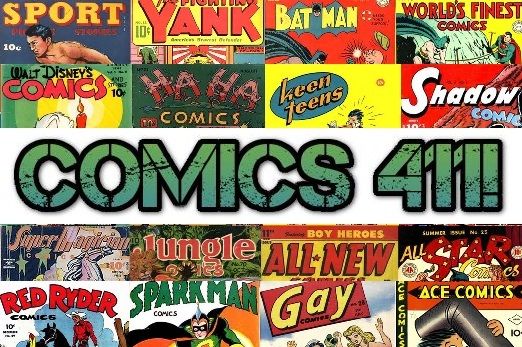 Welcome back to the Comics 411! My name is Steve Gustafson and this is a corner of 411mania reserved for those interested in talking comics! As always, I want to thank everyone who took a few minutes to read and comment last week.


And away we go...

Comic book pranks. I don't know how funny some of you will find this but I was amused. The first appearance of Wolverine in Hulk #181 is a coveted comic book issue. Find out what happens when they get ripped to shreds by a girl out to get revenge. Please note that no real copies were harmed in the making of this video. They were all replicas commissioned from an artist.







READER ROUNDTABLE

Last week I asked about the who had the BEST SUPERPOWERS. I tried to give a little mix of the bigger ones and left the rest up to you. The results:

Superman 41.74%
Wolverine 20.23%
Professor X 10.37%
Green Lantern 8.45%
Spider-Man 6.15%
The Flash 4.35%
Nightcrawler 3.71%
Invisible Woman 1.92%
Aquaman 1.79%
Plastic Man 1.28%

I knew that having Superman in the mix would throw things but also knew if I DIDN'T have him in there, you would go buckwild. Nice to see Aquaman get some love. Personally, I think the power of teleporting is great. That was my vote. 3.71% of you agreed. Let's see what the rest of you thought. Oh, this first comment cracked me up with his use of...pink panties:

hhhh is back: "Superman easy. And im not even talking about super strength, heat ray, freeze breath flight etc. BUT xray vision!!! The ability to see through women's clothes!! BOOBIES!! pink panties! AWESOME! !!!"

JusticeBringer: "Yeah, but there'd be green rocks everywhere which almost anyone seems able to find that can kill you. I went with Xavier. You could completely change the world, undetected. Meanwhile, being Superman is just a magnet for trouble."

JT: "Kinda surprised Spawn didn't make the poll. He has some pretty incredible powers."

Troy Harter : "Best superpowers doesn't include Magneto? I feel like as long as he is in a modern setting, he is pretty much unstoppable. One of my favorite scenes in any superhero movie is his escape in X2 using just the little bit of iron in that guard's body."

Zeus : "I picked Wolverine, because Superman's powers make him kind of boring. Wolverine is almost unbeatable, but he has enough vulnerabilities that makes him an interesting characater. To me, "best powers" are the ones that make a character more awesome, not ones that are unbeatable. Silver Surfer is an easy number two for me as well."

fire : "I say Martian Manhunter. He is everything Supes is plus he can grow his schlong to insane lengths and knows what you are thinking you dirty fucking bastard, now its there, have to go detective to make Batman his bitch too. Slap a power ring on him, and you don't need the justice league. Fuck fire."

redhotrash : "Superman was given pretty much every power that existed during the era he was created with the exception of telepathy. It was never stated, but my thought is telepathy wasn't regarded as a heroic or American. Speaking of which, I'm going with Xavier on this list. He only has 1 power, but has such a mastery of it that there is very little he cant do."

El Atomico : "What about Eric Cartman's power of having everybody's superpower?"

lorddarias : "Rogue, Ms Marvel and obviously Squirrel Girl..."

JH: "Batman is missing from the poll, because simply being Batman IS a superpower >_>"

El Atomico : "If we're talking about the super powers I would want, It would be Superman 'cuz then I could do pretty much anything. If we're talking about the coolest super powers that I want my favorite character to have, as a reader than it's Wolverine. His powers are creative, lethal, and not too invincible to make it boring."

KipSmithers : "Flash's powers would be cool. You could vibrate through solid objects, mess with time itself, and beat Superman in a race."

Joe: "Wolverine's powers are awesome, but how can anyone vote for anybody but Superman in this. He can do everything I would want to do, but teleport. Healing factor is awesome, but who needs it when you can't be cut. I am also pretty sure if Superman is somehow cut, that he can heal at an accelerated rate himself."

CyberVenom : "Powers are a an interesting subject, since most have a flaw, scientifically. But in comic sense, with their limitations, I'm choosing the following:

1. Superman. Pre-Crisis. Basically a God.
2. Green Lantern. Only fear and blue little people can stop you if you have strong enough willpower and imagination.
3. Mr. Fantastic. The stretchy powers already rule. In the Ultimate Universe he stretches his brain to be smarter. Kinda awesome
4. Silver Surfer. Power Cosmic. Need I say more?
5. Batman. The power of money AND peak human condition AND ninja training?!?!

In reality, there's only a few characters that would be for all basic purposes unstoppable. The biggest being Magneto. He'd be able to do just about every other power."

Patrick Sharkey: "Hulk , but since he is not an option , Wolverine"

DrunkGamer : "While he is far from my favourite, its hard to argue that Superman has the best powers. He's practically invincible, he can fly, he is almost as fast as the Flash, he has heat vision, x-ray vision and ice breath. Nobody else comes close"

Moody: "Superman is going to win he has pretty much every superpower... Personally I think Nightcrawler has one of the coolest powers. The sulfur smell would be a bummer but the teleporting is pretty legit."

Kyatollah : "People take Spidey's power-set for granted, but I'm going to put 3 "power-points" across. First, spider-strength. Besides the obvious strongman applications, look at his webslinging. For the amount of control and precision in his swings, not to mention the catches he's made, he would have ripped his arms from their sockets without it. Next, his wall crawling, or as it really is, psionically-enabled tactile adhesion. When his focus is maxed, villains have tried to rip him from walls, only for the wall to come with him. That combined subconsciously with the strength is a potential nightmare for a baddie. Lastly, the Spider-Sense. At lowest capacity, he can avoid getting shot in the head. At best, it's a tracking system for foes. He used it as a basis for his own fighting style "way of the spider," and when he lost it temporarily, he had to compensate by learning KUNG FU. A precognitive sense of danger plus the instincts provided by a supreme fighting style? With these plus his other skills, Spider-Man has the potential to be the most dangerous man In the Marvel Universe not wearing purple pants."

Dr. Banner: "I think Superman takes this very easily; what doesn't he do? He also has the big 3 in Speed, Strength and Flying. Wolverine is next with healing, senses, speed/agility and retractable weapons. I like Spideys powers but having to create his own webbing keeps him out of the top spots.
Prof. X's telepathy is interesting but too much of a gift and curse scenario; it's all good when you're hearing the positive but hearing everything people really think would be too cruel and burdensome. Also that power would be a bitch to hone in the initial stages hearing everyones thoughts at once. I don't envy prof. X"

BobbyYoungblood : "I would have to go with my boy as usual Green Lantern. No matter which Lantern has the ring, they have always had in my opinion the best powers of using the emotional spectrum to build constructs to not only defend the city but also to fight off evil that presents itself. I have always been a huge Lantern fan even when i was exclusively a Marvel kid. I would have picked Wolverine but I don't like what they have done not only to his back story but how they have been using him in other media as well as comics. I used to be the biggest X-Men fan there was, even wore my Mutant University hat with pride but the last 10 yrs or so has made me dislike not only the comics but franchise as a whole."


Thanks again for sharing your thoughts with the rest of the class. Since we're in Halloween season, I thought it would be appropriate to do a little season themed poll this week. I don't know about you but when I was a young lad when I first started reading comics. I was easily drawn into the stories and I can recollect a few times that I was sincerely scared by a character or issue. I went and found a good mix of 15 scary characters. I know I missed a bunch but I'll let you tell me which ones below!


NEWS!

The Man Without Fear! Imagine going into the scariest haunted house in the world blindfolded. That's what awaits Matt Murdock – aka Daredevil – in this week's Daredevil #32. In this special Halloween-themed issue, writer Mark Waid and artist Chris Samnee take the blind vigilante in what Marvel is calling a "nightmare situation" involving zombies, undead men, vampiresses, mummies and werewolves. "In Daredevil #32, readers can expect The Legion of Monsters,travel, sorcery, and a brief visit with Dr. Strange," Waid told Newsarama. "And an explanation from Daredevil as to why he refuses to enter Strange's Sanctum Sanctorum under any conditions."

"Editor Steve Wacker's suggestion, that was," says Waid. "The story itself doesn't specifically take place on All Hallows' Eve, but it was fun to try to logic a story around the cover and the team-up it suggested--and it gave us one of our strangest Daredevil tales yet!"

For the past few months, the ongoing narrative of Daredevil has been about the rise of the Sons of the Serpent in New York City and Daredevil's attempt to run them out of his city. The Sons of the Serpent are one of Marvel's classic villain groups, debuting all the way back in 1966's Avengers #32. Waid has described the modern incarnation of the group as a "clandestine white supremacy organization" that's infiltrated the NYC justice system, but November's Daredevil #33 he's peeling back the layers and asking an obvious question: "If these are the Sons of the Serpent...who is the Serpent?"

In 2014 Daredevil will be celebrating his 50th anniversary in comics. In the advance solicitations they've dropped hints about something big happening. When asked what will happen, Waid said, "They're...interesting. And quite unexpected and quite familiar at the same time," the writer reveals. "They may or may not involve a drastic shift in Matt Murdock's career and lifestyle. But we do know this one thing for sure: the Waid/Samnee/Rodriguez/Caramagna team isn't going anywhere, and we're striving for new heights!"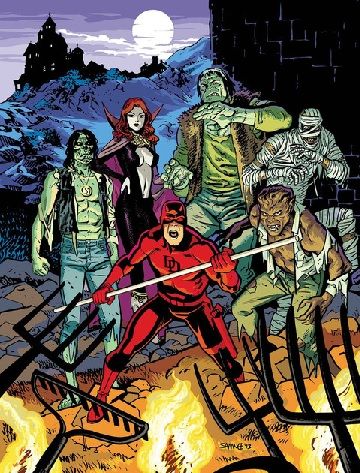 Doc Savage! This guy is probably way before your time. He was the original Superman. A guy with a perfect mind and body who fought evil with the help of a specially-trained crew and cool inventions. Now the icon of the pulp era returns to comics, again, with Dynamite Entertainment's Doc Savage, which premieres this December. Though Doc had his roots in the pulp magazines, he's appeared in comics many times, including runs from Marvel and DC. But this new run will take Doc places he's never been before...eight different decades and into the present.

Writer Chris Roberson gave Newsarama the details on this new series. Here are a couple of highlights:

On the history of Savage. "Clark Savage, Jr., better known as Doc Savage, was a character introduced in the pulp magazines in 1933, and he continued to appear on a regular basis until the late 40s, in 181 adventures in all (as well as a few radio shows, comic books, etc.). The majority of Doc's original appearances were written by Lester Dent under the house name "Kenneth Robeson." Doc is a man raised from the cradle to be the pinnacle of physical and mental development, and he's devoted his life and his fortune to the pursuit of knowledge and the abolition of oppression. He lives atop the tallest skyscraper in New York City, and when he feels the need for a little bit of quiet time, he travels to his Fortress of Solitude in the Arctic. He was even described in an early advertisement as "A SUPERMAN."

On his take: "Well, we start in the 30s, and then follow the character as the decades progress, and see what changes and what doesn't. And yes, the mere existence of the "Crime College" is something that will play heavily into the story as time goes on."





Deadpool! Deadpool is the new Wolverine. Already a regular member of Thunderbolts and with an ongoing series in Deadpool, January 2014 sees another mini-series by Cullen Bunn begin, as well as the start of the thirteen chapter Deadpool: Gauntlet, a digital-first Marvel Infinite comic, announced at New York Comic Con.

Hailing from half the writing team of the ongoing series, Gerry Duggan promises this story will fit in well with what they're doing on the print side. It stems from one of the "six or seven big ideas" he and writing partner Brian Posehn originally pitched to Marvel, and has both lead-ins in print and lead-outs from digital to tie it directly to their ongoing story.

Joining Duggan is Reilly Brown, an artist credited as being one of the first to even try the panel-by-panel and unique scene-adding style adopted by Marvel for their Infinite comics with his creator-owned Power Play. Brown has since worked with Marvel on one of their earliest Infinite projects, and returns to the format here. Not to mention, the artist also has a sizable backlog of Deadpool work, primarily on Cable & Deadpool.

Some highlights of their interview:

On the need for digital instead of a regular issue: Duggan: "You know, for me it's a chance to play in a new sandbox. When [co-writer] Brian [Posehn] and I first presented our ideas for various arcs, we turned I think about six or seven different big ideas in to Marvel. They didn't strike down any of them, they just said go with the Dead Presidents first. So we went on a roll from that one. This was one of those ideas, "The Gauntlet." It's very loosely inspired by the Clint Eastwood story of the same name, where he has to run a gauntlet with a very special package. Obviously, the idea changed by the time we got to use it in the infinite comics. It's fun! Now that we can talk about it, it's something that I've been working on for months and months now. Really our 18 issues of Deadpool is actually 31, in terms of how much we've been working on it. Obviously you won't get all that in the same calendar year, but it was a lot to juggle. The fun thing is, if you're reading Deadpool now, and I hope you are, you will find it's an experience that very much ties in with the book. It doesn't feel like a throwaway. Events will lead into one and lead back into the other, so it's fun.

On working with Deadpool/ Brown: "For me, this is kind of a perfect project. I got my start at Marvel working on Deadpool, and I had been doing digital comics with my comic Power Play, so bringing those two things together is really awesome. If anybody else had got this job, I would've been really mad at [editor] Jordan [White]! (laughs) I go to conventions and such and Deadpool is still one of the things I'm most known for drawing. So it's great to be back on that character. It is interesting doing an infinite comic with Marvel as opposed to just doing it on my own. They're much more organized about it than when I'm just doing it by myself, or with Kurt on Power Play. It forces me to be more organized, because I have to communicate things to the editor, and Gerry, and the colorist, so I see that as a benefit."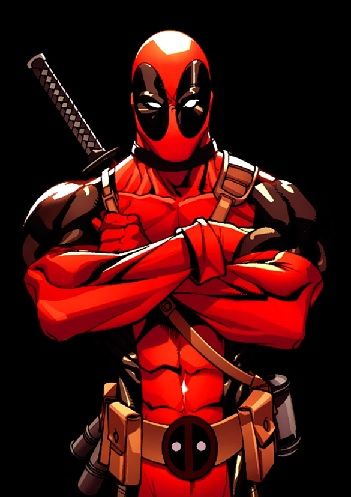 FLASH! After The Flash title loses its regular creative team this month, the character will lose his footing as well, when a new villain forces him to fight in mid-air in December's one-shot story, "Flash Out of Water." The Flash #26 will feature a standalone story by Christos Gage and Neil Googe that pits The Flash against a new character called Spitfire, who forces him to use his powers in the air. The issue comes a month after the conclusion of the two-year run by co-writers/artists Francis Manapul and Brian Buccellato.

Christos spoke about writing the Flash and had this to say.

On how he got the gig: "I've done a fair amount of work for DC as a company, in the WildStorm and DC Digital realms, as well as the Area 10 10 OGN for Vertigo with Chris Samnee. But my proper DCU work has just been the Deadshot mini and a couple of Legends of the Dark Knight stories some years ago. For this project, I was approached by editor Wil Moss, who liked the Batman LOTDK story I did for DC digital earlier this year – which, serendipitously, was inspired by the classic story in Flash #300. He asked if I'd be interested in doing a single-issue Flash story.

On what the most appealing thing is about Barry Allen as The Flash: "I think the character's appeal lies in the notion that hard work and persistence can win out – both as a super hero, and in terms of his forensic work. The funny thing is, in the "grim 'n' gritty" late 80s and 90s that seemed a bit of an old-fashioned notion, but now, with advances in science and shows like CSI, it's back. Or, really, we've realized that qualities like Barry's are timeless."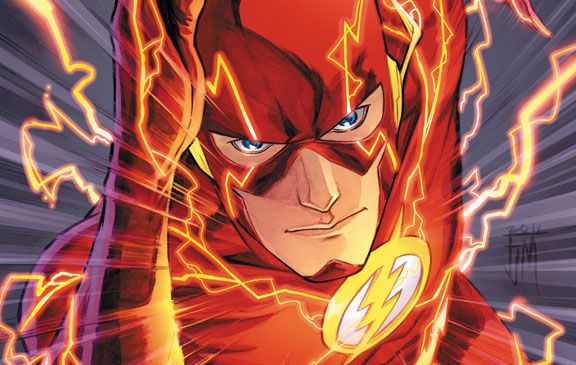 REVIEWS!

Do YOU want to be a reviewer for COMICS 411? Send me an email at stevethegoose@gmail.com to find out how! Take it away, RobF and Iron Bong!

Forever Evil Rogues Rebellion #1

By RobF

The Rogues are known as the Flash's main adversaries, arguably second only to Batman's. Unlike most super villains they are not concerned with world domination only the "score" as Captain Cold so bluntly put it. So when the world conquering Crime Syndicate comes calling we are left to wonder how the Rogues will react. Brian Buccellato is tasked with authoring a series featuring not-so-bad guys vs really bad guys and trying to make us care about either. Is he up to it?

Following the events of "Forever Evil" #1 as well as "Flash #23.1: Grodd" and "Flash #23.3: Rogues," Forever Evil: Rogues Rebellion" #1 features Captain Cold (the leader), Mirror Master, Heatwave, Weather Wizard and Trickster. They are surveying the damage of Grodd's rampage and checking on Cold's sister. Also known as Glider, Lisa is still comatose and appears to be no worse the wear in her hospital room. At that point, the quintet of Flash's foes finds themselves face-to-face with five of Firestorm's opponents: Black Bison, Hyena, Multiplex, Plastique and Typhoon.

There's a scene where the Rogues find some police officers tied to trees. Rather than kill them (as is some Rogues preference) they release them. It's a moment in this issue that really defines these characters. Those familiar with the rogues will enjoy the fact that writer Buccellato shows there's good within these bad guys. He has a love and understanding for these characters and the way they operate. They may not always agree with each other, but the Rogues really stick together, and it shows as the issue goes on as well.

The battle afterwards leads up to a pretty cool reveal that is going to lead to some very interesting things to follow. You'll find yourself really wanting to see if and how the Rogues will take on members of the Crime Syndicate and what greater role they'll play in FE.

I must say I was not impressed with the artwork by either Patrick Zircher or Scott Hepburn. Zircher's grittier style does not mesh well with Hepburn's more animated feel. The shift in art dims the impact of the action.

So far this is a nice compliment to the so-so parent Forever Evil series. It will have you rooting for the Rogues because in a bad world they aren't so bad.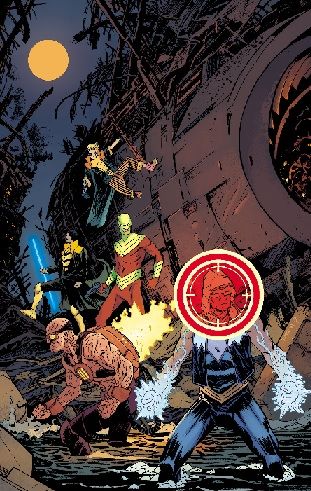 Hawkeye #13

By Iron Bong

If you asked me which is the best comic book being published right now, I would have a hard time deciding between Saga and Hawkeye. After reading Hawkeye #13, my heart has decided that Hawkeye is currently the best title being published. After a 3 month absence, Matt Fraction and David Aja are back and they quickly remind everyone why Hawkeye is something truly special.

This issue picks up right after the murder of Grills and shows a human side to Clint Barton that is rare in comic books today. David Aja masterfully draws this issue in a way where the reader can feel and completely sympathize with Clint Barton. I honestly don't feel as attached to any comic book character right now as I do with Clint, and it's all because of the master story telling Fraction brings time and time again.

Despite following the aftermath of the Grills murder, this issue provides some charming and comedic moments that have become a staple of these series. Every time Clint Barton goes to sleep only to get woken up by his "chorded" telephone ("Why does your phone have a chord?") I can't help but feel like I know this character and I feel for him. This whole title from the beginning has shown us the life of a superhero through a different angle and it's a welcome change of pace from all of the typical super hero books being published currently.

This issue has everything that makes a comic book great. It is scripted flawlessly, the art is perfect and the villain is presented in a way where it's made abundantly clear he could take out a broken down super hero in Clint Barton at any moment. The tension is building for a high stakes showdown and we, the readers, are being taken on a hell of a ride. If you read just one comic this week, read Hawkeye.

Grade: A+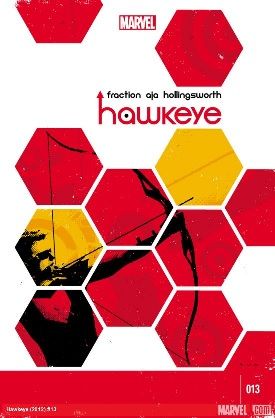 WEBCOMIC of the WEEK!

Do you have a web comic that you want me to push? Send it my way or mention it in the comments so I can take a look and share!

I always enjoy receiving emails from creative people. So when Dave Windett emailed me about a newspaper strip style webcomic, I was doubly pleased. He, along with writer John Gatehouse are the creative team behind The Kaci Bell Mysteries. I'll let them describe it:

Life is never quite normal in Bluewater Cove, California! When high school students turn into super-powered freaks and go on a crime spree, the authorities are powerless to stop them. But where did these super teens come from? And how did they gain their god-like powers? Determined to solve the mystery, 16 years old Kaci Bell enters a dark world of science gone mad. With danger and death shadowing her every move, she may not live long enough to discover the shocking truth.

The Kaci Bell Mysteries is a newspaper style adventure comic strip by writer John Gatehouse and artist Dave Windett which has just been launched and can be read online at smackjeeves.com!

When they decided to create this web strip, John and Dave did not want to get into a position where they had to leave it unfinished and disappoint potential readers. All 141 episodes of the story have been drawn and the strip will be updated daily. With all the strips finished they were also able to put together a printed collection which can be purchased from Lulu at Lulu!

Head over to smackjeeves.com and enjoy!






Before I say GOODBYE!
Follow me on Twitter for random bits, news RT's, and updates! Only at http://www.twitter.com/stevethegoose!

My Hollywood gossip (and anything else!) Hollywood 5 & 1!

Are you a fan of 411mania on Facebook? Keep up-to-date on news and contests!

Are you following 411mania on Twitter?
http://www.twitter.com/411mania
http://www.twitter.com/411wrestling
http://www.twitter.com/411moviestv
http://www.twitter.com/411music
http://www.twitter.com/411games
http://www.twitter.com/411mma

If you have some down time and are looking for a great place for great fun, check out Tiger Flash Games!


That's all the time I have. See you next week!
comments powered by