The Hollywood 5 & 1 10.26.13: Kate Upton VS Scarlett Johansson Edition!
Posted by Steve Gustafson on 10.26.2013

Kate Upton takes on Scarlett Johansson in Vs, Star Wars Episode VII gets a new writer, Ben Affleck speaks to 411 about playing Batman, Ryan Reynolds opens up about Deadpool, Malin Akerman is your "& 1" Model of the Week and more!






































A WORD FROM STEVE...
Welcome back! How was your week? We're back for another week of hot women, the biggest Hollywood news, and some celebrity gossip! For some additional reading you can check out my Comics 411 and vote for the SCARIEST COMIC BOOK CHARACTER or my Big Screen Bulletin!

411mania's Al Norton got his hands on the Batman-to-be Ben Affleck and got him to share some of his feelings on the upcoming Batman/Superman epic. After you're done here, run over HERE and check it out. Awesome job, Mr. Norton!


Alright, who's greeting us this week? It's none other than...Alice Eve! I haven't shown Alice much love in these pages. I hope to rectify that soon. For now, let this hold you over.





Last week we had April Rose taking on Maggie Grace. Here's how it went down:

Maggie Grace 63.47%
April Rose 36.53%

Even with me putting the wrong poll up (SORRY!), Maggie walked away with this one with ease! April will just have to do some more pictorials and maybe have a scandal or two before she can compete! So I was going through some old 5 & 1s and saw that I've never had Kate Upton and Scarlett Johansson go one on one. I swore I did but who cares? Let's match these mega-babes up and see who comes out on top!



Kate Upton VS Scarlett Johansson










VOTE!




PIC OF THE WEEK!
Let's keep this one simple. Here's Miranda Kerr posting a new beach bikini pic to her Instagram account.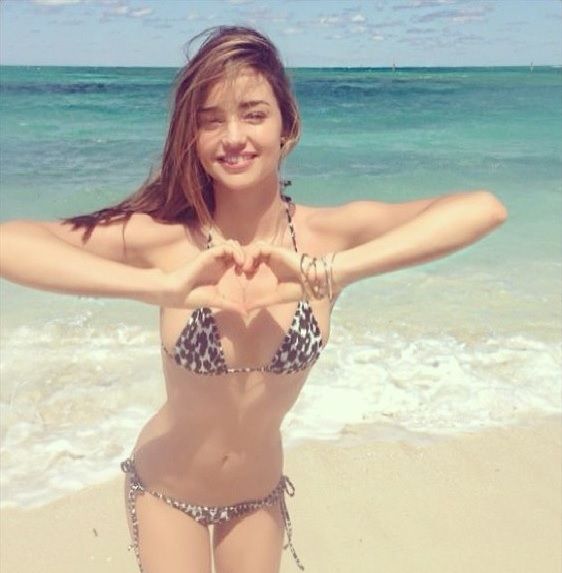 WHAT THE HELL?
Well, well, well. It looks like the truth behind the now infamous "nuke the fridge" scene in Indiana Jones and the Kingdom of the Crystal Skull may never be known. At a recent screening of Indiana Jones: Raiders Of The Lost Ark in Hollywood, director Steven Spielberg took responsibility for its creation, yet again.

The scene, which appears toward the beginning of the fourth "Indy" adventure, features Indiana Jones (Harrison Ford) hiding in a refrigerator to take shelter from an atomic bomb. The moment was a focal point of backlash for the film, and at the screening on Tuesday night, Spielberg attempted to set the record straight:

"I know in Indy 4, you didn't buy the refrigerator and the atomic bomb… I know! I know! But we tried! We tried! I was pushing the envelope! By the way, I take FULL responsibility for that –- that was COMPLETELY my idea! Even Harrison said to me: 'Nobody is going to buy this!'"

In an interview with the New York Times in January of 2012, however, producer George Lucas said he was to blame for nuking the fridge.

"When I told Lucas that Spielberg had accepted the blame for nuking the fridge, he looked stunned. "It's not true," he said. "He's trying to protect me. In fact, it was Spielberg who "didn't believe" the scene. In response to Spielberg's fears, Lucas put together a whole nuking-the-fridge dossier. It was about six inches thick, he indicated with his hands. Lucas said that if the refrigerator were lead-lined, and if Indy didn't break his neck when the fridge crashed to earth, and if he were able to get the door open, he could, in fact, survive. "The odds of surviving that refrigerator — from a lot of scientists — are about 50-50," Lucas said."

Does it matter?






TWITTER-A-GO-GO!
Make sure you're following all the comings and goings around 411mania on Twitter! Follow me for some witty tweets from time-to-time as well. Dana White, Jesse Jane, and Larry Csonka follow me. What are you waiting for?



http://www.twitter.com/stevethegoose
http://www.twitter.com/411mania
http://www.twitter.com/411wrestling
http://www.twitter.com/411moviestv
http://www.twitter.com/411music
http://www.twitter.com/411games
http://www.twitter.com/411mma









Star Writer!
Lucasfilm has announced that Michael Arndt will no longer be writing Star Wars: Episode VII. The company has officially revealed that J.J. Abrams will co-write the film with Lawrence Kasdan. Yes, the co-writer on the first two Star Wars sequels, The Empire Strikes Back and Return of the Jedi. He also wrote the script for Raiders of the Lost Ark.

Lucasfilm president Kathleen Kennedy said, "I am very excited about the story we have in place and thrilled to have Larry and J.J. working on the script. There are very few people who fundamentally understand the way a Star Wars story works like Larry, and it is nothing short of incredible to have him even more deeply involved in its return to the big screen. J.J. of course is an incredible storyteller in his own right. Michael Arndt has done a terrific job bringing us to this point and we have an amazing filmmaking and design team in place already prepping for production."

Location scouting, production design, casting, and costume design are all currently underway for the film, with John Williams set to return as composer. Production begins in spring for a 2015 release.

In other Star Wars news, this is making the rounds. On YouTube they've released some old school teasers for the original trilogy. You might notice a few surprises in the original teaser for Episode VI of the Star Wars saga. First, the episode number isn't mentioned anywhere, those weren't part of the series' promotional material at the time. Also, the title used in the trailer is not Return of the Jedi, but rather Revenge of the Jedi.





Does Kasdan inspire hope?




Deadpool!
In an interview with Yahoo Movies, Ryan Reynolds provided an update on Deadpool, which is currently stuck in development hell. He previously played the character in X-Men Origins: Wolverine. He's been interested in a film adaptation since 2003, but since Origins had a negative reaction, he's been pushing a solo film himself.

He said: "[In] its current iteration the movie's actually very small. There's minimal impact to the studio, which is the way we're kind of presenting it to them. We're saying 'Look, the budget is minimal. Therefore, can we do this the way it should be done?' Which unfortunately needs a Rated R [age certificate] or it needs those elements. The script is probably available online, it leaked. But it's very meta, I mean the character knows he's in a movie, he knows he's in a comic book. He names studio executives in the script. So, it's kind of a risky property. But, you know, we'll see."

When asked if it will ever get made, he replied: "In our lifetime? Yeah, I think so. I think if I were a betting man it'll get made, eventually. I mean it's just been developed to high heaven. It has great people around it, so we'll see."

Place your bets: Will we ever see a Deadpool movie?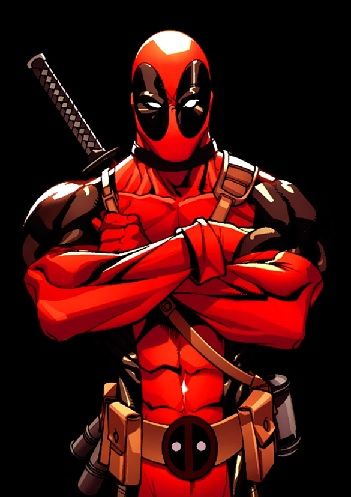 With Ryan?




X-Men!
20th Century Fox has released a preview of the trailer for X-Men: Days of Future Past, which will be revealed this Tuesday. The day before, director Bryan Singer will host a Twitter chat. The film will be released on May 23, 2014. It stars Hugh Jackman, Ian McKellen, Patrick Stewart, James McAvoy, Jennifer Lawrence, Michael Fassbender, Nicholas Hoult, Anna Paquin, Ellen Page, Shawn Ashmore, Peter Dinklage, Omar Sy, Halle Berry, Daniel Cudmore, Fan Bingbing, Boo Boo Stewart, Adan Canto, Evan Peters, Josh Helman and Lucas Till.

Yes. A trailer for a trailer.





Think they have enough people?




Oh, Bruce.
It looks like Kanye West forgot to invite Bruce Jenner to his surprise engagement to Kim Kardashian. TMZ reports that Jenner wasn't invited to West's proposal party at the AT&T Park in San Francisco despite the fact that the rest of his family was there. He also had no idea the rapper, who planned every detail of the extravagant event, was going to propose to his step-daughter.

Jenner was allegedly the first person Kardashian called after she got the ring, TMZ noted. It's unclear if he was left off the guest list because of his separation from Kris Jenner or because of his rocky relationship with the Kanye. Back in May, Jenner called out West on Extra, saying that the 36-year-old is never around. "I have only met him once," Jenner told host Maria Menounos. "He's never...he's not around. He was in Paris the whole time writing, and he just hasn't been around."

Last year, when West and Kardashian first started dating, Jenner said he wasn't "that excited" about it. RadarOnline.com reported he was worried about her jumping into a relationship so quickly after splitting from ex-husband Kris Humphries. Jenner will likely be invited to the Kimye wedding, which E! News reports is "going to be huge."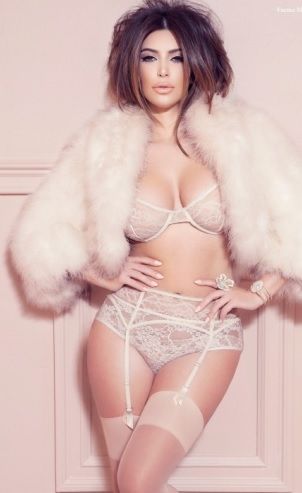 More drama.




What's the VIDEO BUZZ?
Captain America returns! The official first trailer for Captain America The Winter Soldier dropped and has people talking! Starring Chris Evans, Scarlett Johansson, Sebastian Stan, Anthony Mackie, Cobie Smulders, Frank Grillo, Emily VanCamp, Hayley Atwell with Robert Redford as Alexander Pierce and Samuel L. Jackson as Nick Fury.

After the cataclysmic events in New York with The Avengers, Marvel's Captain America: The Winter Soldier finds Steve Rogers, aka Captain America, living quietly in Washington, D.C. and trying to adjust to the modern world. But when a S.H.I.E.L.D. colleague comes under attack, Steve becomes embroiled in a web of intrigue that threatens to put the world at risk. Joining forces with the Black Widow, Captain America struggles to expose the ever-widening conspiracy while fighting off professional assassins sent to silence him at every turn. When the full scope of the villainous plot is revealed, Captain America and the Black Widow enlist the help of a new ally, the Falcon. However, they soon find themselves up against an unexpected and formidable enemy—the Winter Soldier.

What do you think?






Welcome back to the & 1 Model of the Week! I'm going to use this area to introduce a lovely young lady that you might not be familiar with. This week our & 1 Model is ...Malin Akerman! With all this talk and rumor about an Entourage movie, it got me thinking about Malin here. You remember her, right? Of course you do. The three-some chick that E could look but not touch. Anyways, take a trip down sticky sock lane.



Ladies and Gentlemen, I present...Malin Akerman!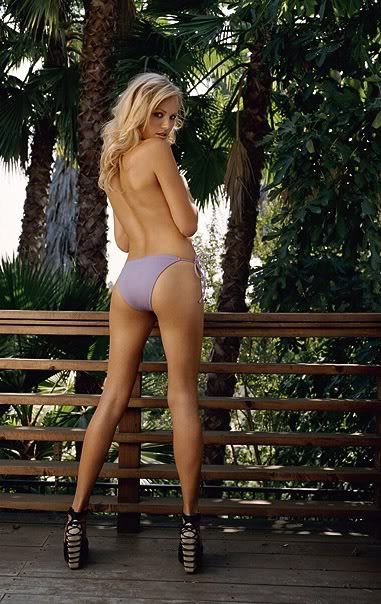 Before I say GOODBYE!
I also do a personal blog where I write about random stuff. The latest? RIGHT HERE ! I started a suicide prevention resource site. Give it a look and share! www.youcanendure.com . If you or someone you know is feeling isolated, don't hesitate to call the National Suicide Prevention Hotline 1-800-273-8255. Finally, if you have some down time and are looking for a great place for great fun, check out Tiger Flash Games!


All pictures courtesy of Maxim Magazine, Complex, Huffington Post, V Magazine, People, FHM, Details magazine, www.cnn.com, and www.imdb.com.



comments powered by