SPOTLIGHTS
411 Movies Roundtable 11.02.13: Thor 2, Oldboy, More
Posted by Chad Webb on 11.02.2013

Is Thor: The Dark World our most anticipated film of the month? Was Gravity the big winner of October? Do we want to see the Oldboy remake? All that and more in this month's Movie Zone roundtable!










































Here we go peeps, the November 2013 Movie-Zone roundtable from 411mania.com, run by Ashish Pabari, hosted by myself, has arrived for your reading pleasure. So, I should note that quite a few release date changes occurred for November, which means the titles were shaken up a bit. As a result, we have overlooked The Best Man Holiday, so I apologize if you were on the edge of your seat waiting for our thoughts. This month's participants have mixed opinions on most of the titles below, but none of us highly anticipating Last Vegas. Check out the rest of our thoughts!

For the November 2013 edition, the following staffers have contributed:

Jeremy Thomas: Host/Writer of multiple columns. The 8 Ball
Jeremy Wilson: Reviewer - The Grandmaster
Bryan Kristopowitz: Creator of The Gratuitous B-Movie Column
Terry Lewis: Review of Films Such As Bad Grandpa
Chad Webb: Columnist/Reviewer of Ask 411 Movies



THE MONTH THAT WAS







BRYAN KRISTOPOWITZ



Biggest Winner of the Months: Director Alfonso Cuaron, as his Gravity had a huge opening weekend and then spanked the competition for three weeks straight. Everyone knew that the first week would be big, but those other weeks? The drop off wasn't big for each week, either, something you rarely see in science fiction movies.

Biggest Loser of the Month: Robert Rodriguez, as Machete Kills tanked. I liked the movie (check out my review of the flick here), but apparently no one else did. Maybe it will make some money on home video. It'll have to if we're ever going to see Machete Kills in Space... Again.

Biggest Movie News of the Month: Acclaimed movie director and stuntman Hal Needham dies at the age of 82. The man was a legend, and while he hadn't directed anything in several years, most of the stuff he did direct still holds up today. Smokey & the Bandit, Cannonball Run, and Stroker Ace are all classic comedies. Very, very sad.

Your Most Anticipated Movie of the Month: Thor: The Dark World and, to a lesser extent, Ender's Game.

Recommended DVD Release of the Month: Maniac Cop 2, Maniac Cop 3: Badge of Silence, The World's End, Man of Steel, Action Packed Movie Marathon Vol. 2 featuring Bulletproof, Turbo, and from the fine folks at Shout! Factory: Body Bags, Night of the Comet, Assault on Precinct 13, and The Horror Show all in Collector's Edition Blu-ray/DVD combos.

Classic Movie of the Month: Body Slam (1986): This wrestling comedy directed by the now late, great Hal Needham stars Dirk Benedict as a sleazy music promoter who ends up managing a bad ass wrestler named "Quick" Rick Roberts (Roddy Piper). Although he became a wrestling manager by mistake, Benedict's M. Harry Smilac has a knack for it, and after some trying times (like getting his ass kicked by Captain Lou Murano, played by Captain Lou Albano) figures out how to combine his music acts with his wrestling acts. The movie is kind of goofy and the wrestling scenes are ridiculous, but the movie has a fun energy, and the performances are all excellent. Benedict, Piper, Charles Nelson Reilly, Billy Barty, Lou Albano, Tanya Roberts are all great.

Movie Quote of the Month:
Smilac: "Look, Kim, you're becoming a real pain in the ass, so here's how it's going to be. You're going to get off my back and stay away from my cars. Now this beauty here cost me eighty five thousand. Now, one little nick on that baby and you'll be back in Japan before you can say egg foo young!"

Mr. Kim: "Egg foo young is Chinese Mr. Smilac! Korean different!"

Dirk Benedict (Smilac) and John Fujioka (Mr. Kim)- Body Slam (1986)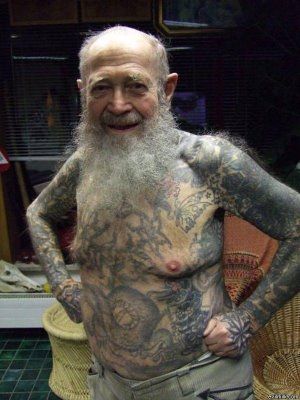 TERRY LEWIS



Biggest Winner of the Month: We all knew Alfonso Cuaron's next film was gunna be a bit special but with good grace I could not predict Gravity's performance at the box office. I've not seen it yet but it looks amazing . So refreshing to see a new original film idea (and a sci-fi one nonetheless) and deservedly gaining the praise, plaudits and attention it's getting.

Biggest Loser of the Month: Other releases apart from Gravity. Other films tipped to make an impact or at least break even have failed miserably. The team up of Sly and Arnold in Escape Plan bombed, Cumberbatch as Julian Assange in Fifth Estate I would have thought made much more of an impact and I half expected Machette Kills to bank some considering whose innit. It opens up a can of worms in thoughts. Is October a poor time to release films in the US? I know you guys have Thanksgiving on the way but it's still a few weeks off. Is the box office simply charging too much to see these films?

Biggest Movie News of the Month: Scraping in last minute with this one but the announcement of the Entourage movie for me. I'm more curious by it more than anything else. Since the show ended decently with everyone's subplot tied off I'm not sure where they can go from here. Still everyone's back which is nice and I loved the show even if the last series wasn't that awesome.

Your Most Anticipated Movie of the Month: Since the UK has had Thor 2 out for a day or so by this point, I'm going to cast my eye towards Gravity since we haven't had it yet. Wildly inconsistent release dates madden me at times between stuff being released here compared to the US. I know it's a two-way street with us getting stuff like The World's End months before you lot but when Sandra Bullock rides into town for the press and talk shows here like a month ago, it comes across as the people who sort out the release dates not giving a funk about a decent market.

Recommended DVD Release of the Month: Has to be The World's End. The other releases from the Blood & Cornetto trilogy are always rammed with ridiculous entertaining extras when they hit DVD and Blu-ray. May wait and see if they release a super set of all three entries since you know they'll do that with tonnes of new goodies.

Classic Movie of the Month: It may not be "classic" enough yet but I finally got round to watching the first Hunger Games movie this month and color me a fan. Decent set up and plot when the movie finally gets going, can't wait for the next installment.

Movie Quote of the Month:

Thor: "This drink, I like it."
Darcy: "I know, it's great ri-"
Thor: "ANOTHER!" (Smashes Cup on Diner floor)
- Thor





JEREMY WILSON



Biggest Winner of the Month: Gravity. I'm in the minority of folks who don't think Gravity is the greatest film ever made, but its critical and commercial success this past month has been undeniable. What kind of legacy it'll have after it leaves the big screen will be interesting, but for now, it is clearly one of 2013's standout releases.

Biggest Loser of the Month: Yeah, it's hard to see how Robert Rodriguez and Machete Kills isn't the month's biggest loser. Less than $8 million in three and a half weeks of release, it won't come close to matching its predecessor's grosses (over $26.5 million) and didn't come close to getting the kind of reviews or word-of-mouth it needed. Robert Rodriguez is going to do what he wants, but maybe after a dozen years of kids movies and Grindhouse-inspired B-movies (minus Sin City), it's time to change things up.

Biggest Movie News of the Month: Star Wars: Episode VII. This isn't the first time Episode VII has been mentioned here, nor will it be the last. Behind-the-scenes shakeups aren't all that surprising for big Hollywood productions, but the news that screenwriter Michael Arndt had been replaced by J.J. Abrams and Lawrence Kasdan is both unsurprising and raised some eyebrows. We obviously don't know – yet – why Arndt is gone from the project, but it does reinforce the fact that Abrams is now almost completely in charge. Arndt was hired before Abrams came onboard the project and I'm sure both men had their own vision as to what Episode VII should look like. Directors – especially ones with a proven box office track record – tend to win those fights and Kathleen Kennedy had to have known bringing in Abrams could lead to this scenario. Whether it was a power play or a deeper creative division, this will now definitely be J.J. Abrams' Star Wars: Episode VII. Kasdan's involvement (he was already consulting on the project) may be Abrams genuinely wanting to keep the spirit of the originals as he crafts a new script, or it may just be to keep fan pressure from fully focusing on him. Either way, with shooting scheduled to begin next Spring and a seemingly major overhaul of the script occurring, it appears that everything about Episode VII – story, casting, release date – might be shifting.

Your Most Anticipated Movie of the Month: I'm not entirely sure when it'll arrive in a theater near me or you (it's already made the festival rounds and opened in limited release in NYC and LA), but Cannes' Palme d'Or winner Blue is the Warmest Color will likely arrive sometime this coming month. Whether it is the plaudits and awards or the ongoing controversy and feuds, this sexually frank 3-hour lesbian coming-of-age story will factor into end of year best of lists. I'm also interested to see what Spike Lee has done with Oldboy and whether it's a pretty straight remake or if he has left his own imprint on it.

Recommended DVD Release of the Month: The Criterion Collection can just take all my money right now. November is the first month that Criterion changes its packaging model and shifts to DVD/Blu-ray combo packs, and it couldn't start with more compelling releases. Ozu's Tokyo Story, Chaplin's City Lights, one of 2013's best reviewed films Noah Baumbach's Frances Ha and one of the most compelling and massive box sets I've ever seen, the 27-disc (9 Blu-ray, 18 DVD) Zatoichi: The Blind Swordsman. With Barnes & Noble's 50% sale starting sometime this month, movie lovers will have a lot of hard decisions to make.

Classic Movie of the Month: Speaking of Tokyo Story, Yasujiro Ozu's seminal masterpiece and a film held by many to be one of the greatest films ever made turns 60 this year. Released in November 1953, Tokyo Story follows an aging couple's journey to visit their grown children in postwar Tokyo. As Criterion puts it, the film "surveys the rich and complex world of family life with the director's customary delicacy and incisive perspective on social mores." It is seen as the prototypical Ozu film, touching and enhancing the director's recurring stories of family life and relationships, and the generational conflicts that are often found. Tokyo Story's legacy and impact is large enough that it finished #3 on the Sight & Sound's poll of the greatest film sof all time and finished #1 on the directors' list.

Movie Quote of the Month: From Oldboy [2003]:
Dae-su Oh: "If by any chance Mido should find out the truth, you son of a bitch, I'm going to rip you limb from limb. And your remains will never be found. Why? Because I'm going to swallow every last bit."





JEREMY THOMAS



Biggest Winner of the Months: Yeah, Gravity is the clear winner here; the only other argument you could give would be Bad Grandpa but in truth that one was down from Jackass 3's opening. Alfonso Cuaron's little sci-fi thriller is on fire, scoring an all-time record low for second-weekend drop among blockbuster openings and it has continued to make miniscule drops. At this point it is pure box office gold and a success both critical and commercial for Cuaron, Sandra Bullock and George Clooney.

Biggest Loser of the Month: While Machete Kills did do poorly, the unfortunate loser of the month for me is The Fifth Estate. I didn't expect big things out of this one but it was the lowest opening weekend for a film opening over 1,500 theaters of all time. This won't hurt Benedict Cumberbatch's star power much but it's unfortunate to see as I'd been looking forward to it.

Biggest Movie News of the Month: I wanted to give this to Star Wars: Episode VII's huge writing change, but the last week of October was Trailerpalooza as we got the amazing trailers for Captain America: The Winter Soldier and X-Men: Days of Future Past. Both of these looked fantastic and I haven't been this excited for an X-Men film in a while, which says a lot considering how good First Class was.

Your Most Anticipated Movie of the Month: Sorry peeps, but I'm a Marvel fanboy through and through and thus Thor: The Dark World takes it for me. Hemsworth, Hiddleston, Alexander, Portman, Eccleston and the rest look to be giving us another great film in the Marvel Cinematic Universe. Remember when we were worried whether the company could pull off their ambitious plans? Yeah, that seems so long ago...

Recommended DVD Release of the Month: I could send my fellow Jeremy into convulsions by suggesting Man of Steel, but instead I'll go with Breaking Bad: The Final Season. Talk about sending a show off right; Vince Gilligan hit all the right notes and gave Walter White and the rest a proper send-off to remember.

Classic Movie of the Month: Since Spike Lee's Oldboy remake hits this month, let's look at the original. It's been ten years since Park Chan-wook released the second part of his "Vengeance trilogy" and it stands up today as much as it did at the time. Choi Min-sik is fantastic in the lead role and there are shots in this twisted tale that are absolutely unbelievable to watch, even years after the fact. It's well worth seeing and certainly well-worth honoring.

Movie Quote of the Month: "I will avenge for my fifteen years. For every tooth I pull out...you will age by one year."

Dae-su Oh (Choi Min-sik), Oldboy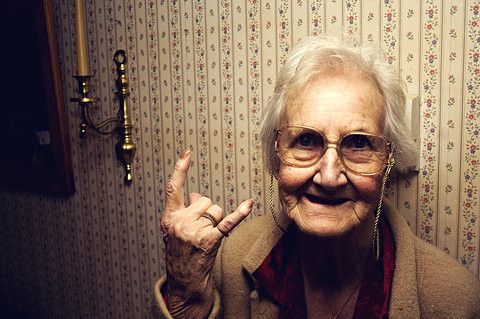 CHAD WEBB



Biggest Winner of the Month: Obviously it's Gravity. Alfonso Cuaron's first feature since Children of Men won over critics and audiences alike. Not only is one of the better efforts of 2013, but it has made a killing at the box office for several weeks now.

Biggest Loser of the Month: I can't think of anything better right now so I'll say that Machete Kills and The Fifth Estate bombing makes them pretty big losers. Gravity eliminated just about everything in its path, and even though I haven't seen it, I'm not going to lose sleep over Machete Kills failing since I didn't care for the first one.

Biggest Movie News of the Month: There has been a lot of news lately: the Entourage movie, Charlie Hunnam and Fifty Shades of Grey, Tim Burton returning for Beetlejuice 2, Army of Darkness 2, and more. But I'm going to say that 411's Al Norton snagging an interview with Ben Affleck is the biggest news in our neck of the woods. His article got a lot of attention, much deserved.

Your Most Anticipated Movie of the Month: Nebraska and Dallas Buyers Club are both key titles on my list for November. As for a wide release, I'll go with The Hunger Games: Catching Fire.

Recommended DVD Release of the Month: There is so much coming out in November that the following conversation will be taking place in my house numerous times: Wife-"Why do you need to get that?" Me-"Because I do." Among the releases I'm looking forward to: The Hobbit: An Unexpected Journey Extended Edition, Francis Ha, City Lights, Man of Steel, and Akira 25th Anniversary just to name a few. But the granddaddy of them all is the Breaking Bad complete series box set, which is definitely on my Christmas list.

Classic Movie of the Month: Since Batman has been on everyone's mind a lot of the past month or so, I figured I'd put Christopher Nolan's Batman Begins on here. While I enjoyed upon first viewing, I was kind of hard on it since I grew up with Burton's Batman, which I'm still partial to btw. I remember my criticisms: The Tumbler jumping roof tops was silly, the voice growl is annoying, etc. I have seen the film a few times now and it gets better every time. I will also say that it improves within the context of the trilogy. And to be honest, the voice growl thing doesn't bother me as much anymore. I would also like to add that a young Joffrey Baratheon gets his start here.

Movie Quote of the Month: From Batman Begins: Rachel Dawes: "Who are you?"
Batman: "Someone like you. Someone who'll rattle the cages."



COMING ATTRACTIONS



November 1st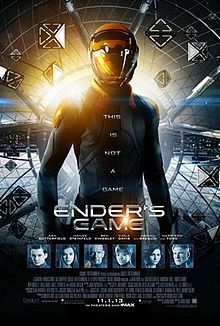 Ender's Game





Rated PG-13
Plot: The International Military seek out a leader who can save the human race from an alien attack. Ender Wiggin, a brilliant young mind, is recruited and trained to lead his fellow soldiers into a battle that will determine the future of Earth.
Director: Gavin Hood
Stars: Harrison Ford, Asa Butterfield, Hailee Steinfeld, Abigail Breslin



Bryan Kristopowitz: It's cool to see Harrison Ford back in the sci-fi movie business, and the special effects look quite spectacular, but the kid who stars in the movie comes off as an annoying little weasel in the trailer. And having Gavin Hood as the director is a little disconcerting. He doesn't have a very good track record with these kinds of movies.

Terry Lewis: Seen it already. Quite a neat sci-fi film although it's nowhere near as groundbreaking as Orson Scott Card's original novel. Still, plenty of space fights, laser training and Harrison Ford to enjoy.

Jeremy Wilson: This isn't the space to have a big philosophical debate, but here are my quick thoughts. I, like many others, find Orson Scott Card repugnant. I also think Ender's Game is massively overrated science fiction. That said, human civilization is full of artists and creators who one might find repugnant and full of works that can be both overrated and still part of "the canon." Ender's Game is beloved and people have been looking forward to a big screen adaptation for years. I think we can view it, discuss it, debate it, dissect it as a work of art and entertainment...and keep that relatively separate from Orson Scott Card's bigoted grossness, especially since Ender's Game doesn't really touch on what makes Card such a terrible person. So I'll be seeing Ender's Game and I'll be interested to see if this really can break out and become a mega-franchise, or if this is another case of a beloved fanboy touchstone that fizzles at cinemas.

Jeremy Thomas: Orson Scott Card is a piece of shit. Let's be clear on that. However, that should in no way reflect on the film, for which Card got a small, flat fee and which holds none of his hateful views. I think that this film has a lot of potential, though I don't think it will be any iconic kind of sci-fi franchise. Odds are at this point that it won't even make it past the first film. That being said, the cast is great and I want to see what Gavin Hood can do with a franchise when it's not being controlled into the ground a la Wolverine. So I'm more than willing to give it a shot.

Chad Webb: Haven't read the book, but would have if I had more time. This has a good cast, but I get a mixed vibe from it. I've seen the trailer numerous times and I don't get all the hoopla. Gavin Hood as the director is an intriguing choice. He made a mark for himself his sole good offering, Tsotsi. Since then he can do nothing right. I'll see it certainly, but overall I'm pretty indifferent in opinion.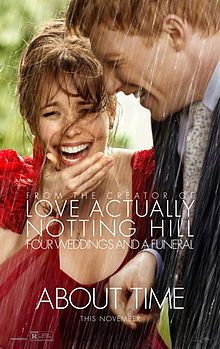 About Time





Rated R
Plot: At the age of 21, Tim discovers he can travel in time and change what happens and has happened in his own life. His decision to make his world a better place by getting a girlfriend turns out not to be as easy as you might think.
Director: Richard Curtis
Stars: Domhnall Gleeson, Rachel McAdams, Bill Nighy, Lydia Wilson



Bryan Kristopowitz: The preview for this was funny, but I have a feeling that this movie is just going to be long and not as funny as the trailer. I'm not sure I can get behind that kind of thing.

Terry Lewis: Unfortunately slipped me by in the UK but it's from Richard Curtis who doesn't usually do less than average Brit rom-coms. I was interested by the idea of time travel being thrown in and reviewers I trust in over here haven't had bad things to say about it so I'll give this a shot down the road.

Jeremy Wilson: A more populist, feel-good inclusion at this year's New York Film Festival, Richard Curtis' time-traveling romantic comedy was met with some harsh reactions from NYC's critic and filmgoing elite, but About Time was never going to appeal to them much anyway. To be sure, its whole "live life to the fullest blah blah blah" edict is not just totally predictable (*ahem* it IS a time-traveling rom-com) but unusually grating and eye-rolling by its end. Yet, I didn't especially hate watching it and that in and of itself is a sort of value in this current down-cycle of Hollywood-ish romantic comedies. As a warm and fuzzy pre-holiday release and counter-programming against the big tentpole behemoths (Ender's Game, Thor: The Dark World), it'll probably do fairly well and is safe for viewing on dates, with friends you're crushing on, family and old people. Plus, Rachel McAdams is always pretty adorable.

Jeremy Thomas: I love time travel stories. I love good romantic films, and I love Love Actually. That means that if there is anyone who this film should appeal to, it is me. And no surprise, it does. I will watch anything with Bill Nighy in it and Richard Curtis looks like he may well be in rare form here as a director. The buzz hasn't been its best but this wasn't a film that was going to be regarded as a classic. I'm very interested in seeing it.

Chad Webb: Well, Richard Curtis has directed 3 films and I liked both. Of course his accomplishments as a writer are larger. This appears to be a fun, affable romance, but the disconcerting aspect is that Rachel McAdams has an affinity for time travel love stories. It's odd, but it looks like a nice date night event.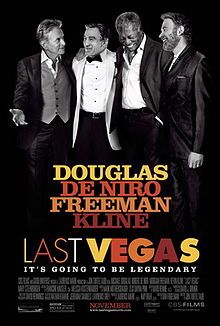 Last Vegas





Rated PG-13
Plot: Three sixty-something friends take a break from their day-to-day lives to throw a bachelor party in Las Vegas for their last remaining single pal.
Director: Jon Turteltaub
Stars: Robert De Niro, Michael Douglas, Morgan Freeman, Kevin Kline



Bryan Kristopowitz: This looks like every other "old guys having fun one last time" movie, but this cast will probably help make the movie a cut above the usual "old guy" movie. I would like to know, though, when Kevin Kline became an old fogey like Robert DeNiro. I figured he had at least another five years before he became that guy.

Terry Lewis: Hmm, not too sure about this. I'm positive there was a film exactly the same a year or two ago released with a similar cast. It looks standard old guy comedy fare to be honest and furthering the appearances of De Niro in poor films this year alone.

Jeremy Wilson: Oh I get it. It's The Hangover for old guys. Oh Hollywood...your creativity and originality never ceases to amaze.

Jeremy Thomas: Great cast, but do I really think this is going to be worth watching? The odds are not great. Hollywood has been trying to capture this sort of film where a bunch of old guys try to relive their past glory for a while now. Stand-Up Guys made the effort earlier this year and failed, though that had very different reasons for why I think it failed than this one will. This one just looks too generic and by-the-numbers to really work.

Chad Webb: For starters, we have seen many comedies about old guys together. Granted, this has a stellar cast, but still the concept is now new. Secondly, this is The Hangover for the elderly. Young people will see it because it's a party movie with stars they recognize and older folks will see because even if they weren't interested in The Hangover, they'll give this a shot because it includes actors they trust. I don't care about this one.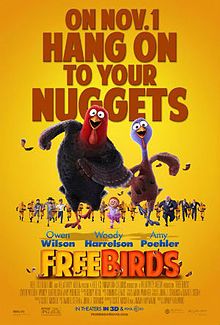 Free Birds





Rated PG
Plot: Two turkeys from opposite sides of the tracks must put aside their differences and team up to travel back in time to change the course of history - and get turkey off the holiday menu for good.
Director: Jimmy Hayward
Stars: Woody Harrelson, Owen Wilson, Dan Fogler, Amy Poehler



Bryan Kristopowitz: Is this a Thanksgiving cartoon? Has anyone done that before? This looks okay, but nothing all that special. I'm hoping that it manages to be something more. Again, how often do we get to see Thanksgiving cartoons?

Terry Lewis: I was going to go off on one about how kids CGI films don't interest me but then I saw the POTUS' Turkey going back in time to avoid this meaty turk brethren ending up on the plate for the first Thanksgiving dinner and I'm sold.

Jeremy Wilson: I approve of animated time-traveling turkeys and of writer-director-animator Jimmy Hayward's Horton Hears a Who!. Here's hoping he's gone back to decent, entertaining animation...and not his last project, Jonah Hex, a cinematic turkey of a different sort. It doesn't look great, but it doesn't look all that terrible either.

Jeremy Thomas: Weirdest. Mainstream. Animated Film Idea. Ever. But you know what, that gives it some points for me; at least it's trying something unique. Of course, the big test is whether it can appeal to both kids and adults, which is often a dicey proposition. If it can pull that off, the unique plot should be enough to give it a decent run at the box office.

Chad Webb: Seriously, am I the only one who notices the Angry Birds similarities here? The plot looks inventive enough on paper, but if you've seen the trailer what exactly does this movie offer than you're looking forward to? Relativity Media is not nknown for their animated movies and the ones Reel FX Creative has worked on have been horrid, so yeah, I don't have high hopes. On the bright side, Jimmy Hayward is the guy who gave us Horton Hears a Who!, an actually decent Dr. Seuss adaptation. However, he also was responsible for Jonah Hex. I can see myself skipping this for sure.

November 8th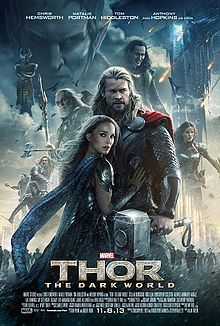 Thor: The Dark World





Rated PG-13
Plot: Faced with an enemy that even Odin and Asgard cannot withstand, Thor must embark on his most perilous and personal journey yet, one that will reunite him with Jane Foster and force him to sacrifice everything to save us all.
Director: Alan Taylor
Stars: Chris Hemsworth, Natalie Portman, Tom Hiddleston, Stellan Skarsgård



Bryan Kristopowitz: It's a Marvel movie, so that makes it an automatic must see. The first Thor movie was quite good, so I have high hopes for this one. It looks bigger, more spectacular. What the heck are we going to see after the end credits?

Terry Lewis: Seeing it later. Expecting good things from this Marvel Cinema Universe outing after a particularly limp start to Agents Of Shield and the godawful Iron Man 3 to get me hooked again. At worse, it'll be a film where Thor fights dark elves and London gets trashed, which in all honestly is all I wanted.

Jeremy Wilson: I didn't hate Thor when it played in theaters, but I think we can all agree it wasn't necessarily Marvel's finest outing. It remains the slightest of the Avengers' individual outings and while Hemsworth is fine in the role, there is very little chemistry between him and Portman. The early footage and trailers have looked...okay. But for whatever reason I can't seem to get super excited for this sequel. Especially compared to the recently released trailers for Captain America: The Winter Soldier and even X-Men: Days of Future Past,< this new Thor outing seems like it might already be playing catchup before it even sees the light of day.

Jeremy Thomas: Oh, hell yes. I was a little skeptical of Marvel's take on Thor being a viable property back before the first film came out but Chris Hemsworth and Tom Hiddleston pretty much blew my expectations away. After he became an even bigger star from The Avengers, it was clear that the Thor sequel was one to keep an eye on, and here we are. I love the comic book version of this story and Christopher Eccleston is a great casting choice for Malekith. Alan Taylor's battle-filming skills look like they've been put to great use and I'm very much hoping that this will be as good as I'm expecting.

Chad Webb: This won't be a popular viewpoint on 411mania, but I didn't like the first Thor very much. I have seen the trailer for The Dark World so many times and it reminds me of aspects of the Thor comic I didn't care for. And with Agents of S.H.I.E.L.D. cementing itself as mediocre, I expect that trend to continue with this sequel. I'm just not feeling this, although I hope Jane Foster is killed off. Maybe that's a morbid thought, but whatever. I'm also a bit concerned about the re-shoot rumors I heard involving Loki and why Tom Hiddleston was brought back. I won't spoil anything I've heard here.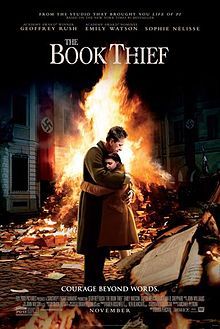 The Book Thief





Rated PG-13
Plot: While subjected to the horrors of WWII Germany, young Liesel finds solace by stealing books and sharing them with others. Under the stairs in her home, a Jewish refuge is being sheltered by her adoptive parents.
Director: Brian Percival
Stars: Sophie Nélisse, Geoffrey Rush, Emily Watson, Ben Schnetzer



Bryan Kristopowitz: This movie looks incredibly depressing, which I guess is sort of the point considering the subject matter. The cast is excellent, so it might be worth making an effort to see.

Terry Lewis: Hmmm, looks standard WW2 Nazi Europe fare. Doesn't look terrible but from the couple trailers I watched, the inspirational spiel voiceover guy has put me off massively since it's not really what you want to sell one of these movies.

Jeremy Wilson: Hollywood never met a Holocaust movie it didn't like, which means there's a better-than-average chance it'll play well come awards time.

Jeremy Thomas: I don't think I have much to say about this, to be honest. And that's not a bad thing. The cast is good and the topic is something that will play well for award season, but I don't think I'll catch it until around Oscar time, as much as I'd like to do otherwise.

Chad Webb: If it's Oscar season, there must be a WWII Nazi story lurking somewhere. I love how the previews display such impressive quotes from critics about the BOOK. That doesn't bode well for the movie. It looks conventional as hell and will almost certainly be sad.

November 22th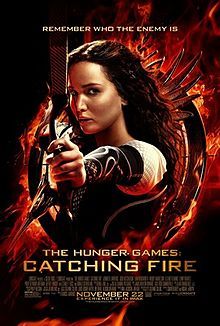 The Hunger Games: Catching Fire





Rated PG-13
Plot: Katniss Everdeen and Peeta Mellark become targets of the Capitol after their victory in the 74th Hunger Games sparks a rebellion in the Districts of Panem.
Director: Francis Lawrence
Stars: Jennifer Lawrence, Josh Hutcherson, Liam Hemsworth, Philip Seymour Hoffman



Bryan Kristopowitz: I didn't see the first one, so I'm probably not going to make an effort to see this one, either. The whole The Hunger Games thing has passed me by.

Terry Lewis: Suppose I'm a fan boy for this. Not a fan of films being split into two from adaptations of book. They're generally drawn out rather than cover all relevant parts of the source material and it's a massive excuse to double box office takings. Still, I'm sold by the concept of them suping up the games themselves and it'll be hella fun just to see kids and teens offing each other off in the woods again. Hopefully they don't bring the level of gore and graphic violence down for the sequels since that's what gives the HGS their emotional impact.

Jeremy Wilson: I've read the books and I liked the first film well enough, so I'll be seeing this. Plus, I have a standing order to see everything Jennifer Lawrence does.

Jeremy Thomas: I can't even begin to express how happy I am that, following Twilight, Hollywood moved to a quality franchise of young adult literature to base all its hopes on. The Hunger Games was a very good film anchored by a fantastic Jennifer Lawrence performance and a host of high-caliber supporting stars. This is their chance to move from "blockbuster success" franchise into "truly great." The world is expanding like any good sequel should, and the trailers have been phenomenal. I have high hopes here.

Chad Webb: I liked the first film, and :gasp: didn't mind the shaky cam. This book introduces one of my favorite characters of the series, Finnick, which is entertaining. It also gives Philip Seymour Hoffman an expanded role from the books, which is wise. This was a good middle entry of the trilogy, but the biggest flaw with it was the time spent on the love triangle, which director Francis Lawrence stated he plans on expanding here. This part of the story is lame and will give people flashbacks of Twilight. On the other hand, the final portion is sure to be epic.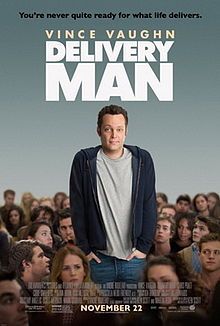 Delivery Man





Rated PG-13
An affable underachiever finds out he's fathered 533 children through anonymous donations to a fertility clinic 20 years ago. Now he must decide whether or not to come forward when 142 of them file a lawsuit to reveal his identity.
Director: Ken Scott
Stars: Vince Vaughn, Chris Pratt, Cobie Smulders, Jack Reynor



Bryan Kristopowitz: This doesn't look terrible, but Vince Vaughn comedies where he has to carry the whole movie are hit and miss at best. The trailer is funny, so at least it has that going for it.

Terry Lewis: I don't think this look that terrible actually. Vaughn has not been at his comedic peak in quite a while yet this isn't aiming for that. Interested by the concept and how it pans out so I'll catch it down the road.

Jeremy Wilson: Ken Scott is helming this Hollywood remake of his 2011 film Starbuck. And for reasons known only to him, he decided to go with Vince Vaughn as his lead. No thank you.

Jeremy Thomas: I want to like Vince Vaughn; I really do. Some of his past successes were so good. But this looks like a complete dog. I always hold out a little hope that a project like this could really work but I don't have a lot of hope, to be honest.

Chad Webb: I still need to see Starbuck, which is supposed to be good. This is a neat little role for Vince Vaughn, who has passed his peak as an actor, but that's not the issue. This is a remake, so how will that hold up, especially with Ken Scott, the director of the original standing at the helm for this as well. We'll see.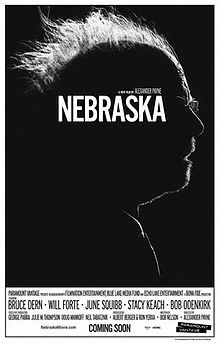 Nebraska


Rated R
Plot: An aging, booze-addled father makes the trip from Montana to Nebraska with his estranged son in order to claim a million dollar Mega Sweepstakes Marketing prize.
Director: Alexander Payne
Stars: Bruce Dern, Will Forte, June Squibb, Bob Odenkirk



Bryan Kristopowitz: Is this movie even going to get a wide theatrical release? It looks interesting, sure, but am I going to be able to see this outside of a major city? I have a hard time believing that it will.

Terry Lewis: I would like to have seen this yesterday please. Don't think it'll have a big audience but looks so intriguing in concept and filmstyle. Some fun cast members too. I want this.

Jeremy Wilson: I'm not sure there's a more divisive film in Alexander Payne's career as a filmmaker than this. I liked it when I saw at NYFF, but it's definitely flawed, especially considering Bruce Dern's performance doesn't quite live up to the hype. Its black-and-white aesthetic will probably limit its commercial possibilities (especially in comparison to The Descendants) and it will be interesting to see how audiences react to a slew of characters who may skew too far towards caricature. I liked it and I think if folks give it a chance, it'll resonate for most, but I don't think this ranks as Payne's best.

Jeremy Thomas: Alexander Payne is one of those filmmakers that either you love or loathe. And I don't even know why that's the case with him. I'm a big fan and I'm liking both the cast and the concept; the trailer looks good. But yes, this has been very divisive and it won't have the commercial appeal of his past couple of films. I'm still very interested though.

Chad Webb: If Alexander Payne is making a movie I will see it. I don't envision it being a heavy Oscar contender, but it is getting pretty positive reviews thus far. Sadly I missed it at the New York Film Festival I dig the cast and the premise so I'm totally there…when it eventually wanders into my area.

November 29th





Frozen





Rated PG
Plot: Fearless optimist Anna teams up with Kristoff in an epic journey, encountering Everest-like conditions, and a hilarious snowman named Olaf in a race to find Anna's sister Elsa, whose icy powers have trapped the kingdom in eternal winter.
Directors: Chris Buck & Jennifer Lee
Stars: Kristen Bell, Josh Gad, Idina Menzel, Alan Tudyk



Bryan Kristopowitz: This looks both spectacular and ridiculous all at the same time. The talking snowman character looks so out of place in the trailer, but that character probably turns out to be the whole movie. I may make an effort to see this.

Terry Lewis: And we have the start of the X-Mas film shiteaganza folks. Disney does a snow CGI film... urgh rapidly losing interest... ANDDDD it's gone.

Jeremy Wilson: My, how times have changed. It doesn't seem so long ago that Disney Animation was near extinction and Pixar was the golden child. After a couple mediocre outings and some surprise Disney hits, it seems – for now at least – that the roles have been reversed (Pixar is obviously not near extinction). What started with The Princess and the Frog, Disney's return to the top of the animation heap has been reinforced with huge, surprise hits in Tangled and Wreck-It Ralph. An adaptation of Hans Christian Andersen's fairy tale The Snow Queen, 2013's slate of mainstream animation hasn't exactly been stellar, but we could finally see the year's best based on recent years.

Jeremy Thomas: I have big issues with some of the changes they've made to the lead character for this film, which have been well-documented online. That being said, I will still check this out and I have hopes that it's not just another Disney exercise in empty film-making. The studio has done well with their past couple of projects and I very much enjoyed Princess & The Frog and Tangled, but I don't know that this will measure up. We'll see.

Chad Webb: In a month where Free Birds and Frozen are the animated choices, I sincerely hope this is the bigger success. It looks more fun all around. The previews I have seen so far are charming.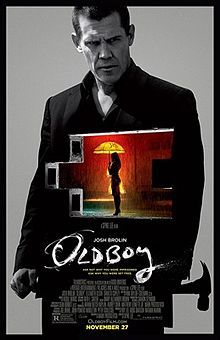 Oldboy





Rated R
Plot: Obsessed with vengeance, a man sets out to find out why he was kidnapped and locked up into solitary confinement for 20 years without reason.
Director: Spike Lee
Stars: Josh Brolin, Elizabeth Olsen, Samuel L. Jackson, Sharlto Copley



Bryan Kristopowitz: I'm not a Spike Lee fan, but I have to admit that this doesn't look terrible. It probably won't be as good as the original, but then so few movies are. It'll be worth checking out.

Terry Lewis: I've got the original sitting on my Netflix queue so I don't really want to pass comment before I've watched it. From the trailer though, it looks bloody intense.

Jeremy Wilson: I have no idea if Spike Lee can do Park Chan-wook's Oldboy justice or not, but after so many years of talk, casting rumors and speculation, we finally get to find out. Should be interesting.

Jeremy Thomas: I'm going to see this, and I'm very curious to see how it plays out. I don't know if "looking forward" is the right word though. There are so many warning flags, but then so many counteracting signs that suggest it could be could. The trailers have not excited me but I want to see Brolin really sink his teeth into this role and the supporting cast is great. Whether it soars or crashes and burns, it will be interesting for sure.

Chad Webb: The original from Park Chan-wook is one of my favorite films of all-time. If you take no other advice from me, do this one thing: See the original before you see this. I initially was prepared to scoff at this remake, but after seeing a panel at the New York Comic-Con and hearing what screenwriter Mark Protosevich had to say, I'll say that I am anticipating this more than initially was. From the unreleased clip I saw, it doesn't hold back on gore. The question is, how fu**ed up will the ending be and will it be as faithful to the original? I'm not looking for them to copy it, but will they play it safe? Protosevich says they don't. We shall see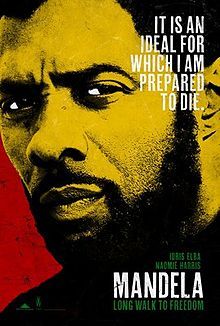 Mandela: Long Walk to Freedom





Rated PG-13
Plot: A chronicle of Nelson Mandela's life journey from his childhood in a rural village through to his inauguration as the first democratically elected president of South Africa.
Director: Justin Chadwick
Stars: Idris Elba, Naomie Harris, Terry Pheto, Robert Hobbs



Bryan Kristopowitz: This movie has been getting decent reviews, and star Idris Elba has some Oscar buzz behind him, but this looks like a bore. And Elba deserves Oscar consideration for Pacific Rim, the movie of the year. That buzz would be so much more fun.

Terry Lewis: It's Idris doing Mandela – the guy's got a shot at gold. Mandela's never been covered this much in a bio pic before in an interesting life story so I'm keen on this.

Jeremy Wilson: A biopic about a famous, beloved world leader coming out during the holidays? It must be Oscar season.

Jeremy Thomas: Idris Elba playing Nelson Mandela is something I'm 100% on board with. Is it Oscar bait? Of course it is, but that doesn't mean it will be a bad film. Justin Chadwick didn't impress me with The Other Boleyn Girl but I'm certainly willing to give him another chance.

Chad Webb: Is Nelson Mandela a popular figure for biopics right now or what? We had Invictus in 2009 with Morgan Freeman, Winnie Mandela earlier this year with Terrence Howard, and now this one with Idris Elba. I know he is an important, inspirational, and honorable person, but from a movie standpoint, I'm a bit spent on Mandela biopics. This one is getting Oscar buzz, so that has me curious if nothing else. Elba strikes me as what Mandela would look like as a badass action hero.

Thanks for reading! Check back with us next month as we conclude 2013 with the December Roundtable and…a lot of damn movies. Among them: The Hobbit: The Desolation of Smaug, Anchorman: The Legend Continues, American Hustle, 47 Ronin, and The Wolf of Wall Street

comments powered by