SPOTLIGHTS
Ask 411 Movies for 11.04.13: Guarded By Motorcycle Ninjas Since 2003
Posted by Chad Webb on 11.04.2013

Why wasn't Mrs. Krabappel's voice actress ever considered a part of the main cast of The Simpsons? Is 2001: A Space Odyssey overrated? Why was Gene Simmons cast in Runaway? All this and more covered this week in Ask 411 Movies!







































An "Ask 411 Movies" column would be nothing without questions, so please toss them my way. Why should you ask me instead of using Google? Well, perhaps I'll tell you something you can't find there, or maybe you just like my conversation and soothing words. You can post any questions or thoughts below in the comments section, email me at cthomaswebb@gmail.com, or send me a tweet using the links below:













---




What I Watched This Week



First off I want to give a shout out to Todd Vote for introducing me to his friend Misty Bass who made the banner you see above! Searching for somebody to help me out with this was not easy, but at long last I have one. Many thanks.

This week was spent watching a lot of Veronica Mars. After the whole Kickstarter thing and remembering that Kevin Smith heavily praised the show in his book My Boring-Ass Life, I decided to give it a shot. We just finished the first season and are rapidly moving on to the second. For theatrical releases, I did get a chance to catch The Counselor from Ridley Scott, which was all sorts of smelly doggie doo. Thankfully I saw 12 Years a Slave as well and it was magnificent. Definitely one of 2013's high marks and will get several nominations, but whether or not it will have the momentum to be the big winner remains to be seen.

The other movie I watched overshadowed everything else I did this week. It was none other than Miami Connection from 1987. It is available on Netflix Watch Instant and I finally got around to viewing it and….wow. I say that Y.K. Kim's sole effort should be in contention for the best bad movie ever made. It is gloriously awful and insanely watchable. Never heard of it? Don't believe me? Look at these clips and then stop whatever you are doing and watch the entire flick:





If want to know more about my movie tastes, check out my page on Letterboxd by clicking right here. Also, make sure to look at all the great articles and writers at 411, particularly in the Movie-zone because that's where I predominantly am, but all of the zones.




On a side note, I was listening to the "Tell 'Em Steve-Dave" podcast and they reminded me of the Doctor Who Max Headroom pirate broadcast from 1987. If you've never heard of this incident, check out this clip. I figured this is a piece of random TV history that is best placed in this column, right? It's pretty damn strange in any event:





The Questions








Q:

Here's a question that might result in some... discussion: What is your opinion of the movie 2001: A Space Odyssey?

2001 is often hailed as one of the greatest movies of all time. On the other hand, I tend to see it as highly overrated. Yes, Kubrick should be given credit for his cinematography, and for bringing some realism and seriousness to a genre that had previously been known for movies like "Plan 9 from Outer Space", but the movie suffers from issues of pacing, and ultimately when it comes right down to it the actual story is actually pretty weak. (Unfortunately, any criticisms of 2001 either lead to claims that the critic "doesn't get it" (without considering that maybe there wasn't that much to get), or some long explanation about what 2001 was supposed to be about (ignoring the fact that Kubrick himself made a statement that if you can actually understand 2001 then he has "failed").

So, my question is: what is your opinion of 2001? Does it deserve its position as a great sci-fi masterpiece or is it just a film that happened to be remembered because it happened to come out at the same time certain hallucinogenic drugs became popular?
--El Guano




A:

2001: A Space Odyssey is a 1968 British-American science fiction film produced and directed by Stanley Kubrick. The screenplay was written by Kubrick and Arthur C. Clarke, and was partially inspired by Clarke's short story "The Sentinel". Clarke concurrently wrote the novel 2001: A Space Odyssey which was published soon after the film was released. The story deals with a series of encounters between humans and mysterious black monoliths that are apparently affecting human evolution, and a space voyage to Jupiter tracing a signal emitted by one such monolith found on the moon. Keir Dullea and Gary Lockwood star as the two astronauts on this voyage, with Douglas Rain as the voice of the sentient computer HAL 9000 who has full control over their spaceship.



Upon its initial release, the film received mixed reactions from both critics and audiences. Eventually it garnered a cult following and became a box office hit for that year. Today it is almost universally recognized as one of the best and most influential pictures of all-time. Having said that, I know several people who have seen it, acknowledge its influence, but are far from enamored with it. My wife, for one. She appreciated it, but probably doesn't have the desire to watch it again. The majority of Kubrick's canon invites polarizing views. His efforts were controversial, distinctive, and against the grain, but often masterpieces. There were/are few filmmakers like him.



When I first saw 2001: A Space Odyssey I was immersed in trying to see every title on the first AFI Top 100 list. I knew what I had seen was great, but I'd be lying if I told you I was instantly able to comprehend everything that transpired. I researched it, read several articles, and at one point watched it a second time. In other words, I did not love 2001 immediately, but I definitely did after revisiting it. Some movies contain layers that are revealed over time and need to sink in. So to answer your question, I respectfully disagree, but I do not think it is overrated. You're not the only person to think so however. I won't tell you "you didn't get it" as I hate when that response is used. Perhaps the pacing didn't work for you, that's fine. The pacing was deliberate and I think adds to the overall effect, but it might not be for everyone. I'm not sure I support your hallucinogenic theory (though a list of films influenced by drugs would be cool), but I do feel it deserves its place as a masterpiece because it's not only visually arresting, but incorporates a highly intelligent script, excellent direction, thought-provoking themes, and intriguing characters and situations. It makes people think and invites discussion, which is always a positive. My advice to you is if you have only seen it once, maybe give it another shot. Read Roger Ebert's essay on it. If anyone wasn't snobby about his take, it would be him. If you already have seen it multiple times, there is nothing wrong with not digging it as much as others.



--As a special treat that I totally planned on having ready for this week but don't, in the wake of Gravity's popularity and this question about 2001: A Space Odyssey I am reminded of the discussion/debate 411 colleague Jeremy Wilson and I had on Letterboxd. We had talked about what the best space films would be since 2001. In doing a bit of research for this I discovered that many of the titles listed under "films about space" might only contain scene that talk about space or have a couple brief moments in space. My list will involve films that take place primarily in space. That will be my personal project for this week. Stay tuned!--



Q:

Hey Chad, Just caught the move Runaway this weekend. Could of questions nagging me. Gene Simmons as the bad guy, Luther, why? I don't recall him acting outside of the Kiss and the Phantom of the Disaster on TV. Was this stunt casting or was Simmons trying for a legitimate acting career? Also, was this a bone thrown to Tom Selleck since he had to pass on Indiana Jones? Love him on Magnum but he felt wooden as a regular cop.

My 2 year old daughter loves Sofia the First but I swear to God one episode has been run ad-nauseam the last 2 weeks. I don't mind the show but this episode is becoming nails on the chalkboard. Do channels like Disney that produce their own shows determine to re-run some episodes more than others?
--Paul



A:



1) Runaway is a 1984 science fiction action film starring Tom Selleck, Gene Simmons, Cynthia Rhodes and features Kirstie Alley in one of her early roles. The film was written and directed by Michael Crichton. Jerry Goldsmith composed the original musical score, which was the composer's first all-electronic soundtrack. The film was marketed with the tagline "It is the future. Machines intended to do our work are programmed to turn against us. Someone must stop the madman who started it all."



I actually own the movie Runaway on DVD and think it's a cheestastic blast. I also own and have read Gene Simmons autobiography KISS and Make-Up in which he talks about how this production came to pass. Simmons said he had wanted to act in movies from an early age and that his interest in science-fiction and fantasy films predated his fascination with music. In this case, he literally read the name of a casting director firm (Fenton and Feinberg) during the closing credits of a random movie, called them up and asked to meet. Also keep in mind that this was a shaky period for KISS. The original line-up had broken up, Simmons had been dating Cher, and was accused by the band of "going Hollywood."



Upon meeting with the firm, he announced "I'd like to be in movies" and a call was placed to Michael Crichton, the director. Simmons was offered a job in 30 seconds. All he had to do was pass one small screen test, which involved Critchton asking him to stare for about a minute without making any facial expression yet conveying that he wanted to tear someone's heart out. This was sufficient for Crichton to cast him as the villain in Runaway. This was his first big role (aside from a couple small jobs & KISS Meets the Phantom in the Park) and the project was intended to be the major sci-fi draw in 1984. Unfortunately it was overshadowed by The Terminator, Star Trek III: The Search for Spock, and 2010: The Year We Make Contact (a sequel to 2001: A Space Odyssey). It ended up underperforming at the box office. For Tom Selleck, he had already worked with Crichton on the film Coma in 1978, and had time between seasons of Magnum P.I. to film Runaway. So, no bone was thrown to him. He was just taking a job while he could.

2) Sofia the First is a 3D computer-animated television series and based on the Disney Princess franchise. The series stars Ariel Winter as the seven-year-old Sofia, a young girl who becomes a princess when her mother, Miranda, marries King Roland II of the kingdom of Enchancia. The series premiered on January 11, 2013 on Disney Channel and Disney Junior. The series pilot episode, "Once Upon a Princess" premiered on November 18, 2012. On March 5, 2013, Disney Junior renewed Sofia the First for a second season.



The series has only run for one season thus far, consisting of 26 episodes (Wikipedia notes that only 18 have aired). Since Disney Channel needs material to fill that slot, they probably just keep re-airing the same episodes and since there are only so many to draw from, you keep seeing the same ones. I can see how this would get annoying, but a second season has been ordered, so new episodes are on the way.

When it comes to general reruns, when a show goes into syndication, a number of episodes are sold as a package. Usually a company/network will buy them in blocks of 100 (roughly 4 seasons worth). Of course repeats air during the hiatus of a show as well on its own network. Who knows if there's a rhyme or reason to what episodes they select for that period or not. I found nadda on that front.

3) Paul also requested the following poll based on the Heather Thomas gif. He also asked for a gif of Heather Locklear exiting the pool from Dynasty, but I could not find the exact one he was looking for. I did however locate this cat fight clip from YouTube and a bonus Locklear gif which proves she knew how to twerk before anyone else: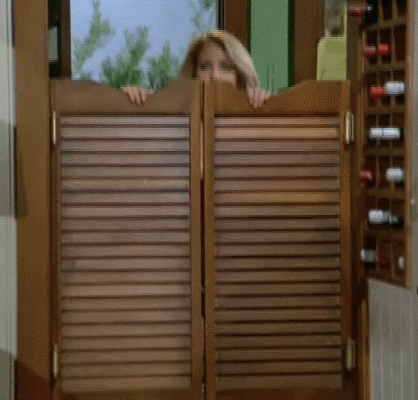 Q:
With the death of Marcia Wallace, I've always wondered why she was considered a guest star on "Simpsons" instead of part of the main cast. Edna Krabapple was practically in every episode, even if it was just for a line.
--King JLA
A: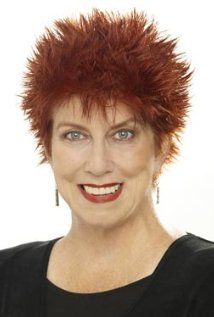 Marcia Wallace was an American actress, game show panelist, voice artist, and comedian, whose career spanned six decades. She was known for her tall frame, red hair, and distinctive laugh. Her most notable role was probably as receptionist Carol Kester on the 1970s sitcom The Bob Newhart Show, and as the voice of elementary school teacher Edna Krabappel on the animated series The Simpsons, for which she won an Emmy in 1992.

She was diagnosed with breast cancer in 1985 and was a vocal survivor from then on. She died on October 25th. I've addressed the guest star credit question a couple of times in the past. Normally, the "guest star" credit is kept because the manager/agent of an actor wants to draw special attention to their name. Because Wallace was a star for decades prior to The Simpsons, this is not terribly surprising. For a more detailed explanation, I will refer you back to a previous issue of Ask 411 Movies by clicking here.

Until next week....




"The plural of Chad is Chad?"
--From the movie Recount

comments powered by