SPOTLIGHTS
Ask 411 Movies for 11.25.13: Volunteering As Tribute for 22 Issues
Posted by Chad Webb on 11.25.2013

Is The Matrix Reloaded one of the best middle installments of a trilogy? Was The Hunger Games: Catching Fire a solid sequel? All this and more covered this week in Ask 411 Movies!







































An "Ask 411 Movies" column would be nothing without questions, so please toss them my way. Why should you ask me instead of using Google? Well, perhaps I'll tell you something you can't find there, or maybe you just like my conversation and soothing words. You can post any questions or thoughts below in the comments section, email me at cthomaswebb@gmail.com, or send me a tweet using the links below:













---




What I Watched This Week



This week I decided to give you a couple of my reviews from Letterboxd. Here we go!

Escape from Tomorrow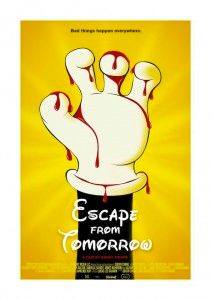 This is a difficult experiment to rate. It is extremely bizarre, yet intensely fascinating in spite of its continuity errors and other shortcomings. Randy Moore's debut feature generated a lot of buzz simply based on how it was filmed, guerrilla-style, under the noses of the Walt Disney company, at its various attractions. And if nothing else, that poster is particularly fantastic, right? But putting the production history aside, is the storyline and execution worth all hype? Love it or hate it, it won't be what people were expecting from the secret project. It can basically be summed up as a surrealistic mid-life crisis movie. I enjoyed what I watched, but it needs some time to sink in.

With all the stereotypical, predictable, routine crap that enters theaters nowadays, I relished the opportunity to sit through this strange acid-trip that defied explanation and convention even though it's confusing plot almost goes against everything I criticized David Lynch for in the past. Regardless, Moore's gorgeous camera work and utilization of black-and-white, combined with the mounting absurdity kept me riveted. Even if you don't care for Escape from Tomorrow, you will likely be unable to look away until it's finished.

The performances are fine. Roy Abramsohn is amusing and absorbing as a family man whose mental stability is disintegrating at "the happiest place on Earth." Elena Schuber and the two child actors need only appear believable as a family unit and they accomplish that with ease. One or two supporting actors are bit zany, but no one is the cast is terrible. The humor Moore incorporates is dark and creepy, but witty and interesting nonetheless. I appreciated how the scant angles and occasionally dizzying effects instilled a disturbing, loopy undertone to the picture.

The fact that this is about a middle-aged man coming to grips with his place in life is very clear. The other facet of the film, a satire that rejects the notion of Disney's relentless and forceful optimism and cheer is more difficult to get a handle on. Apart from those ideas, Escape from Tomorrow does come across as a rather aimless excursion that flies off the rails and goes nowhere. 9 times out of 10 that would bother me, but I understood (to a degree) what Moore was reaching for and his obscure and wacky approach was refreshing in a mind-fu** sort of way. I didn't get the sense that he was trying to be manipulative or smug. He doesn't pretend that his rookie effort is anything more than surrealism. This is more Fellini via Rod Serling than a Lynch knock-off.

But it was a mixture of the direction, the photography, the relatable main character, the lingering images, and the fact that it was highly entertaining to see someone else get drunk at Epcot that left me satisfied with Escape from Tomorrow. It also has a brilliant score by Abel Korzeniowski, one of the 2013's best actually. Perhaps my taste is changing, or perhaps I welcomed this oddity in a sea of cliched offerings that roll off the conveyor belt from week to week, but I liked this movie and hope that more people see it because it is the kind of picture that invokes discussion. But I will need to give it another whirl again sometime soon and see how it comes across upon a second viewing.

Final Rating = 7.5/10.0

The Hunger Games: Catching Fire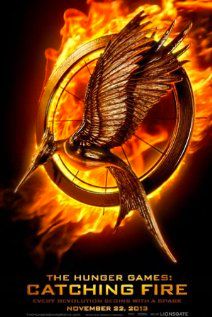 I actually don't have a great deal to say about The Hunger Games: Catching Fire other than, I highly enjoyed it. The universe is expanded upon wonderfully, the themes are deepened, and the characters are developed more. I've read each of these books and both installments thus far have been adapted by people who care about the material and are not interested in a cut and paste hack job. They want it to be represented properly. There are a few parts that were missing that I could carp about from a purist point of view, but that's not me.

The acting is uniformly magnificent, though I would say Jennifer Lawrence flies into crazy hysterics on a couple of occasions. This film introduces Finnick, who is one of my favorite characters of the series. Philip Seymour Hoffman jumps on board as Plutarch Heavensbee and is brilliant as usual. Each new addition is solid. The cast was committed and it shows. Of course this will be viewed as superior to the original because the plot goes to darker places, but I would say this is equal to the first picture. As far as the direction is concerned, Francis Lawrence does fine, maintaining a level of continuity and style to what Gary Ross delivered previously. I realize many people are happy that the "shaky cam" is absent from Catching Fire. Without getting off on a tangent, I think the shaky cam complaints are bit exaggerated. To each his own, but it doesn't bother me that much and to be truthful, the action in Catching Fire is not too far removed from the original.

I was dreading the love triangle aspects in Catching Fire but they aren't as terrible as I would have predicted. Thankfully Francis Lawrence keeps the story moving and doesn't dwell on the romance. This is a satisfying piece of entertainment from start to finish. It won't win Best Picture, but Catching Fire accomplishes just about everything a sequel needs to in order to be well received. You don't have to be a fan of "Young Adult" novels to walk away fulfilled by this. The talent involved, from the screenwriters to the eclectic cast, can boast more than 10 Oscar nominations. That's impressive. Definitely go see this on the big screen. It's worth the price of admission.

Final Rating = 8.5/10.0

If want to know more about my movie tastes, check out my page on Letterboxd by clicking right here. Also, make sure to look at all the great articles and writers at 411, particularly in the Movie-zone because that's where I predominantly am, but all of the zones.






The Questions



No questions this week.


5 Christmas Gifts for Movie Lovers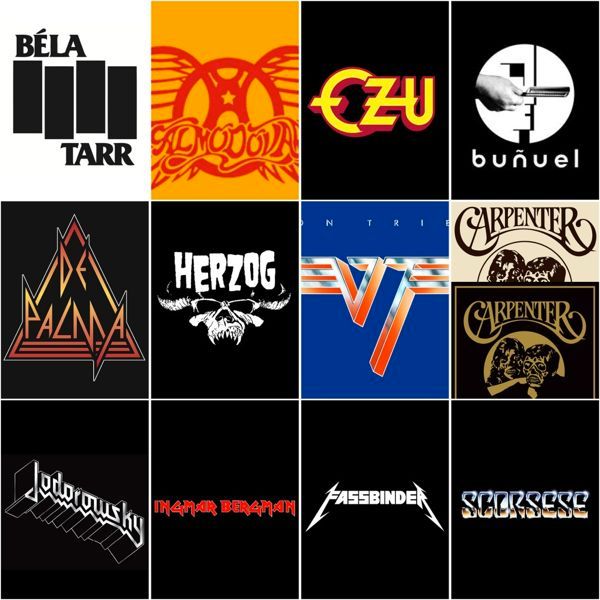 5. Cinemetal T-Shirts




If you like logos of popular metal bands AND great movie directors, why wouldn't you want to sport one of these cool Cinemetal t-shirts? I have a few (Herzog, Bela Tarr, & Scorsese), and often get complimented from fellow movie buffs. They are hard to find, but the site Cinefile does sell them. If you live In NYC, visit the IFC center. You can click here to check them out. They aren't cheap, but hey, when you want to look stylish, there is no price too steep.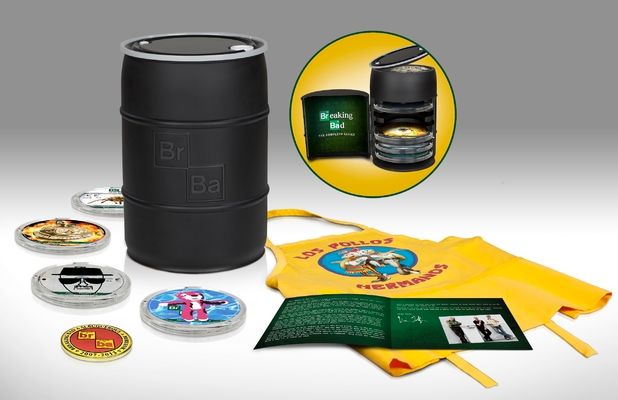 4. DVD Box Sets




Let me make this clear, these are not my suggestions for the best DVDs of the year or anything, but these two sets stand out because they are awesome-looking. With TV shows, you can do no better than the complete series of Breaking Bad, housed in a black case shaped like a plastic bin. And if you don't need a Los Pollos Hermanos cooking apron, there is something wrong. X-Men: The Adamantium Collection is particularly neat because it will look outstanding as a display. Not every movie in the set is a winner, but they do leave a space for the future release of X-Men: Days of Future Past, which should rock.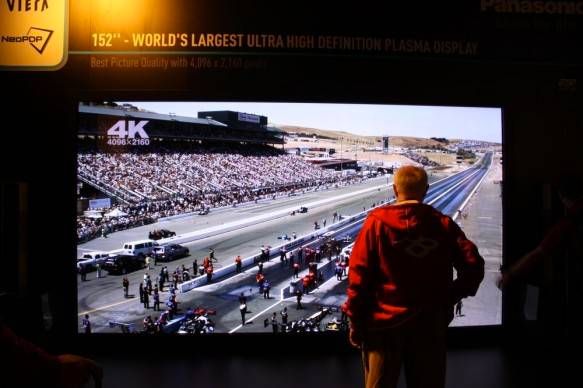 3. A Big Ass TV




If you want to the cinematic experience in your own home, what better way to go than the Panasonic 152 inch Plasma TV? Cue Tim Taylor's grunt. And all this will cost you is $500,000. Sure, there are less expensive models, but with this gargantuan, divorce-inducing set, you get a resolution of 4096 by 2160 pixels, 3D in HD quality, and an aspect ration of 17:9, which is the same of cinema. Oh, and it weighs 1,272 pounds, so you know, get a moving van and some friends to help you haul it.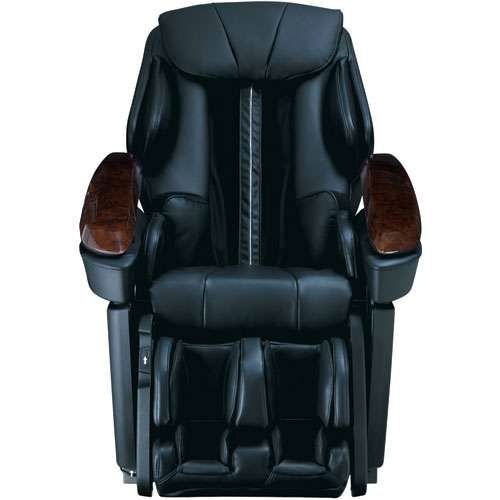 2. A Comfortable Chair




If you're getting that TV, you'll need a comfortable chair and this cinematic recliner from Panasonic will just about complete your experience. Chances are you won't need to leave the house ever again with this seat that has the ability to massage every part of your body. I would bet this is expensive, but I didn't come across a price tag. And don't put this in your man-cave either. Put the wife in her place and move this into the living room.





1. Gift Cards



Of course the most sensible present for the holidays that every movie lover can use are gift cards. Unless you get all the free critic screenings you can handle, or possibly don't care for the theater and wait for DVD release, going to the movies gets pricey, and I can always use gift cards. And no, don't get those Visa Gift Cards that are occasionally annoying to use. Go to our favorite movie theater and pick us up a certificate/card straight from the source. We will be grateful. Snacks in the stocking will help too.



Recommended Middle Installments of Trilogies



With the release of The Hunger Games: Catching Fire and The Hobbit: The Desolation of Smaug on the way, I thought it would be fun to highlight some of the best second installments of trilogies. I understand that The Hunger Games will have four installments, but the last two are one story so whatever. This is not a definitive list by the way and does not include a franchise with more than three installments. I'll make a slight exception for Star Wars Episode V and The Lord of the Rings because they are separate trilogies.

I'll name drop some of the most popular ones just so people don't think they slipped my mind: The Godfather Part II, Star Wars Episode V: The Empire Strikes Back, The Dark Knight, Toy Story 2, Three Colors: White, For a Few Dollars More, The Lord of the Rings: The Two Towers and Back to the Future Part II. Those are among the best, but you might not realize some of the titles below belong to trilogies.



*Oldboy is a 2003 South Korean mystery thriller film directed by Park Chan-wook. It is based loosely on the Japanese manga of the same name written by Nobuaki Minegishi and Garon Tsuchiya. Oldboy is the second installment of The Vengeance Trilogy, preceded by Sympathy for Mr. Vengeance and followed by Sympathy for Lady Vengeance. The film follows the story of one Oh Dae-su, who is locked in a hotel room for 15 years without knowing his captor's motives. When he is finally released, Dae-su finds himself still trapped in a web of conspiracy and violence. His own quest for vengeance becomes tied in with romance when he falls for an attractive sushi chef.

Spike Lee's American remake of Oldboy enters a limited amount of theaters this Friday, but before you see that one, do yourself a big favor and watch the original, which is disturbing, suspenseful, and just plain brilliant. The stories in this trilogy are not linked, but the theme of vengeance does connect them. All three installments are terrific, but Oldboy is clearly the best and is one of my all-time favorite films.



*Aparajito is a 1956 Indian Bengali drama film directed by Satyajit Ray, and is the second part of The Apu Trilogy. It is adapted from the last one-fifth of Bibhutibhushan Bannerjee's novel Pather Panchali and the first one-third of its sequel Aparajito. It focuses on the life of Apu from childhood to college. The film won eleven international awards, including the Golden Lion at the Venice Film Festival. It is followed by the third part of the trilogy, The World of Apu.

Unless you are a fan of rare foreign films, you probably haven't heard of The Apu Trilogy. They have not officially been released in the US yet, but you can track down region-free DVDs. Hopefully Criterion releases them soon because they've already added several efforts by the director, Satyajit Ray, to their catalogue. It's hard to separate these entries, as they are all one story, of the titular character Apu. The last installment, The World of Apu, often gets the high praise, but the middle one is excellent as well.



*Infernal Affairs II is a 2003 Hong Kong crime-thriller film directed by Andrew Lau and Alan Mak. It is a prequel to the 2002 film Infernal Affairs. Anthony Wong, Eric Tsang, Edison Chen, Shawn Yue, and Chapman To reprise their roles from the original film alongside new cast members Carina Lau, Francis Ng, Roy Cheung and Hu Jun. Neither Tony Leung nor Andy Lau, who played the central roles in the original, appear in the film, as they are replaced by the younger versions played by Yue and Chen, respectively. The events of the film take place from 1991 to 1997.

This is actually a prequel, but it is the second part of this trilogy and is fabulous entertainment nonetheless. Most of you will be familiar with this because the trilogy was the basis for Martin Scorsese's The Departed, but these police thrillers are well worth checking out. The second and third installments of this series get overlooked for the stellar first film, but each one has superb action, dialogue, and characters.



*In the Mood for Love is a 2000 Hong Kong film directed by Wong Kar-wai, starring Maggie Cheung and Tony Leung. The film premiered on 20 May 2000, at the 2000 Cannes Film Festival, where it was nominated for the Palme d'Or. The film's original Chinese title, meaning "the age of blossoms" or "the flowery years" – Chinese metaphor for the fleeting time of youth, beauty and love – derives from a song of the same name by Zhou Xuan from a 1946 film. The English title derives from the song, "I'm in the Mood for Love". Wong had planned to name the film Secrets, until listening to the song late in post-production. The film forms the second part of an informal trilogy, together with the first part Days of Being Wild (released in 1991) and the last part 2046 (released in 2004).

Many people might not realize that this is the middle part of an informal trilogy. You usually don't hear about this in reference to a trilogy because this film is so powerful and so masterful that it stands on its own. I dare say it is one of the greatest films ever made. Wong Kar-wai is an extraordinary filmmaker and this was the first title I saw of his. The music, the pacing, the acting, the cinematography: all great. I've seen this entire trilogy and the whole thing is absorbing and adeptly made, but In The Mood for Love is certainly special.



*Hot Fuzz is a 2007 British action comedy film directed and co-written by Edgar Wright, and co-written by and starring Simon Pegg alongside Nick Frost. The three and the film's producer Nira Park had previously worked together on the television series Spaced and the 2004 film Shaun of the Dead. The film follows two police officers attempting to solve a series of mysterious deaths in a small English village. The film is the second in Wright and Pegg's Three Flavours Cornetto trilogy and was preceded by 2004's Shaun of the Dead and followed by 2013's The World's End; each of them featuring a different flavour of Cornetto ice cream.

No need to elaborate on this one. I might be among the few who feel that each installment of this trilogy is equally as fun. They all have their own distinctively memorable moments. Again, this is not a trilogy ala Star Wars or The Lord of the Rings, but it is a trilogy regardless.



*The Matrix Reloaded is a 2003 American–Australian science fiction action film and the second installment in The Matrix trilogy, written and directed by The Wachowski Brothers. It premiered on May 7, 2003, in Westwood, Los Angeles, California, and went on general release by Warner Bros. in North American theaters on May 15, 2003, and around the world during the latter half of that month. The video game Enter the Matrix, which was released on May 15, and a collection of nine animated shorts, The Animatrix, which was released on June 3, supported and expanded the storyline of the movie. The Matrix Revolutions, which completes the story, was released six months after Reloaded, in November 2003.

I know it's not popular to praise The Matrix trilogy, but I think a lot of the complaints are misguided. What I usually hear is that people dismiss the entire trilogy or just bash the films in general. I think the first two installments are spectacular. The second movie has superlative action sequences and sets up an extremely engrossing storyline. The problem lies with The Matrix Revolutions and how everything is resolved (or not) more than The Matrix Reloaded. I wouldn't label it as a classic by any stretch, but I think it gets a bad rap and I still enjoy watching it.

*Honorable Mention: The Girl Who Played with Fire

>>>Movies that I might have mentioned here, but the studio took either took them one installment too far or plans to expand the series:

Mad Max 2: The Road Warrior (Fury Road is coming soon)
Pirates of the Caribbean: Dead Man's Chest
The Bourney Supremacy

>>>Solid B-movies which are apart of trilogies or franchises with three installments:

Missing in Action 2: The Beginning
Cube 2: Hypercube
Bride of Re-Animator




--Thanks to Misty for my banner.

"The plural of Chad is Chad?"
--From the movie Recount

comments powered by