SPOTLIGHTS
A Bloody Good Time 11.28.13: Ten Things Horror Fans Should Be Thankful For
Posted by Joseph Lee on 11.28.2013

From The Walking Dead and horror documentaries to Insidious director James Wan, Stephen King and more, 411's Joseph Lee counts down the top 10 things that horror fans should be thankful for!

































Opening Logo courtesy of Benjamin J. Colón (Soul Exodus)



Welcome to A Bloody Good Time.

As a horror fan, we kind of have it rough at times. Hollywood all but ignores the genre, only settling on it when it's time for a remake or to bleed a franchise dry. Every time a movie like Saw or Paranormal Activity has crossover success, it becomes a series with diminishing returns. But this year, the first time ever, I'm doing a Thanksgiving edition. That makes the topic rather easy, as I'm going to count down ten things that I think we should be thankful for as horror fans.

Honorable Mention: My readers. Okay, this is more of a thing I'm thankful for than a thing horror fans in general should be thankful for. This column started in 2007, not long after I got a gig reviewing movies on this website. It's now entering its seventh year and in September we hit 300 editions (only one of which I didn't do, as Steve Gustafsson subbed for me). There's just no way this would happen without my regular readers who come here week after week for one guy's opinions on the genre we all love. Trust me, I'm well aware of how this could have went. I've seen writers get torn apart when they rub the readers the wrong way. I'd like to think I've earned my spot here at 411 (now with more responsibilities!) and I have you guys to thank. I hope to do 300 more editions of ABGT, even if it means I'll be counting down the top ten beards in horror around #524. Okay, the winner is RJ MacReady. That thing is majestic.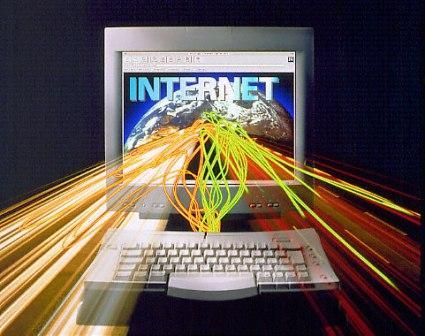 #10: The internet

Well for me, this column also wouldn't exist without the Internet. Of course I never really applied for Fangoria or Rue Morgue so who knows? The Internet has allowed horror fans of every size, shape and personality to get together and talk about the genre they love. Fans can complain when something they like is changed. They can praise lesser-known movies and get the word out easier. In some cases fans can even help fund horror films through services like Kickstarter. The internet has changed the way horror fans can communicate not just with each other, but with those who make the movies.

It was thanks to my Internet that I was able to discover websites like Arrow in the Head, which turned me on to several horror movies the younger version of myself hadn't heard of. I didn't know about the world of Italian giallo or Dario Argento when I was a teenager and now Suspiria is one of my favorite films. The internet, for all of its flaws, has helped bring fans together. It's helped us celebrate a genre that mainstream society still turns its nose up at unless it can make somebody some money. Which leads me to...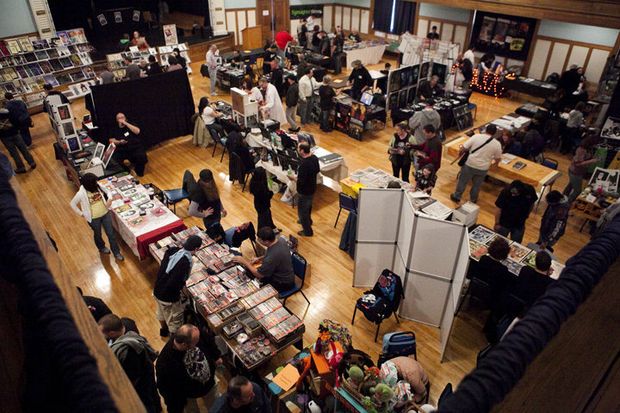 #9: Horror conventions

Let's get back to horror fans for a minute. We are awesome. I've never met a fan of the genre I haven't had fun talking to and horror conventions are a way for me to meet many of them. I can't speak for the nerds that populate other fandoms but things I think horror fans tend to have a tighter camaraderie as a group. Star Trek and Doctor Who are culturally accepted. Not as many people openly love Friday the 13th. Conventions enable us to further meet each other.

Some conventions offer horror film festivals. Others offer merchandise. Nearly all of them offer celebrity guests. So this also allows fans to meet the people that helped scare us or help create our love for this crazy little world of ghouls and gore. My first convention of any kind was last year and I was able to meet Kane Hodder. Not only is he one of the nicest people you'll ever meet, but during our photo op I asked for a choke and he did it (he actually choked me a little). Non-horror fans will never understand why being threatened by the guy who played Jason is such a thrill. Horror fans get it. I love conventions and have vowed to try and attend one every year.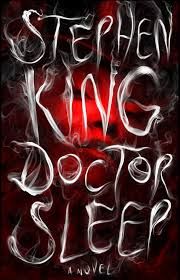 #8: Stephen King

The man is sixty-six and still working. He puts out a novel a year. He probably could have retired a long time ago, certainly after he completed his magnum opus of The Dark Tower, but he's still working. There are some that say he should have retired and his work isn't as good as it used to be. I disagree, and say that as long as King wants to keep writing stories, horror or otherwise, I'll keep reading. The man loves horror just as much as we do and wants to keep finding ways to get under the skin of his readers.

Not only do I think that his work today is still very good (11/22/63 is probably one of his best ever) but I think it still resonates. His work is still getting adapted by Hollywood and his books still sell a ton of copies. People still like King and still like being his Constant Readers. On top of that, he also produced Joe Hill, who is turning out to be quite a good horror author in his own right. Even when King does retire, he already has someone to carry on his legacy.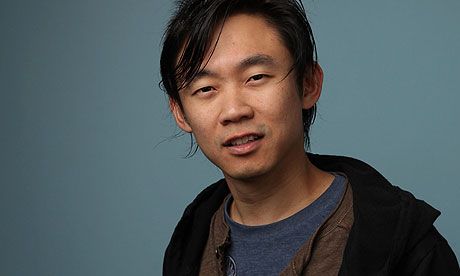 #7: James Wan

Sure, he's working on Fast & Furious 7 now, but considering how much he loves horror (and you can tell through his movies), I don't see a future where he doesn't continue to come back to the genre. Whether you like them or not, Wan has been putting out an impressive body of work of well-crafted and at times scary movies. Not only that, they're incredibly successful with critics and audiences, meaning that it is possible for something that's not a remake to make money in Hollywood.

I think his movies speak for themselves. Saw was a massive hit and spawned a huge franchise (that may or may not be restarting soon). He then started another franchise with Insidious and there is word that The Conjuring will get a couple of sequels as well. Sure, sequels aren't always a good thing, but if he comes back to direct them I'm sure I'll like it. I'm even considering seeing the new Fast & Furious and I have no interest in those movies.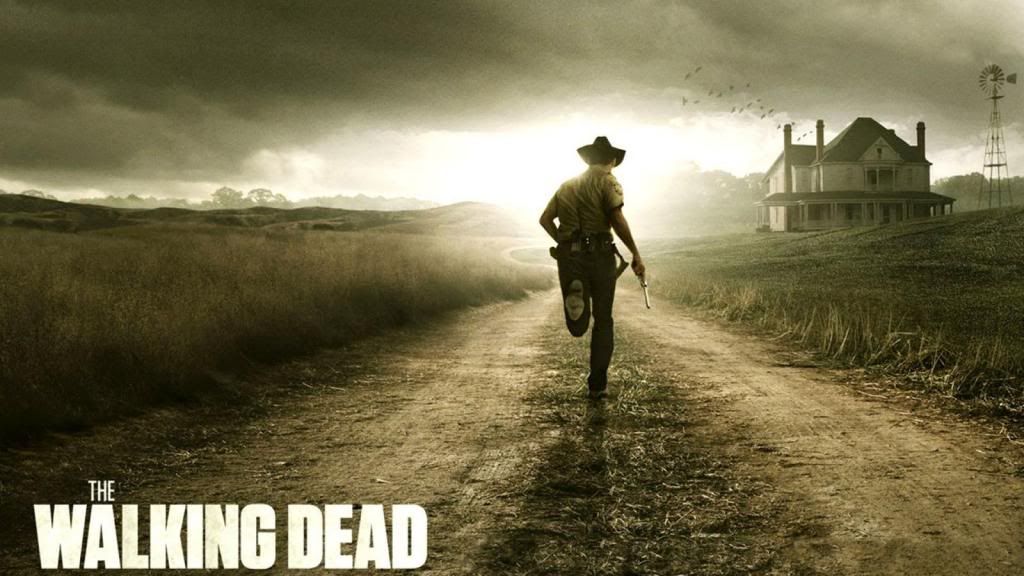 #6: The Walking Dead

This really isn't about whether or not you think the show is still good or not. I still enjoy it, but this is more about the fact that The Walking Dead is incredibly successful and is opening doors for another huge period of horror TV. Horror TV hasn't been big in a long time, probably since the 80s when many shows were on through syndication like Tales from the Darkside or Monsters. Syndication really isn't a thing anymore, so we have to rely on the networks to gain interest again.

Before the Walking Dead, the only horror TV shows of note were True Blood, Supernatural and The Vampire Diaries. I only like one of those shows and it's not about vampires (not all the time, anyway). After The Walking Dead, we have all kinds of horror or horror-tinged shows to choose from: American Horror Story, Sleepy Hollow, Hannibal, The Following, Grimm and probably others I'm forgetting. There are also more on the way including a new version of Tales from the Darkside and a series from Guillermo del Toro called The Strain. Horror TV is really big right now, and I think The Walking Dead's popularity is the reason why.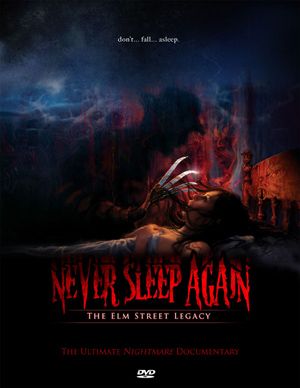 #5: Horror documentaries

Before the age of DVD and special features, how many horror documentaries can you think of? The only two that come to my mind are Texas Chain Saw Massacre: A Family Portrait and Full Tilt Boogie. Those are just documentaries about one single film, and usually made by someone involved in production. Now horror documentaries are kind of a big deal and we have fans getting cast and crews together for entire series retrospectives. Horror documentaries are a way for fans to get insight into all the details of their favorite films so it makes sense that they're popular.

Just earlier this year the people at 1428 Films put out Crystal Lake Memories, the documentary that runs for seven hours and covers the entire Friday the 13th series (you can read my review here). Along with that, we've also had His Name Was Jason, Never Sleep Again, The Psycho Legacy, More Brains! A Return To The Living Dead, Birth Of The Living Dead, Room 237 (about Stanley Kubrick's The Shining) and more. A Hellraiser documentary was just announced today.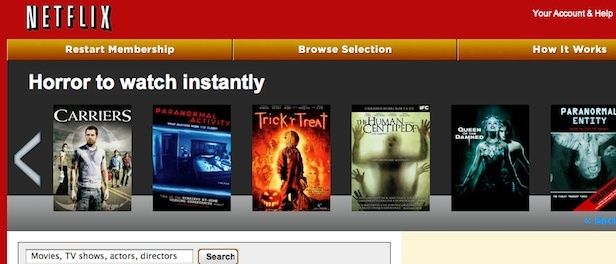 #4: Netflix

There are a lot of people who to this day hate on Netflix and I can't understand why. In addition to several new shows being produced just for subscribers, Netflix has a treasure trove of horror films (or really, any genre of film) to choose from both new and old. For only eight dollars a month, you can watch new films like Cabin in the Woods or the Maniac remake. You can also watch classics like Pet Sematary, Carrie or the entire Hellraiser franchise. If you want something less well-known, they have that too.

Keep in mind, all of these options are just in the horror genre. There are still plenty of TV shows and movies in other genres as well. My point is that the fact I can watch something like Class of Nuke 'Em High and then later The Fly 2 in the same day just blows my mind. It excites me as a fan, as normally I'd have to go out and rent movies I want several times or just end up buying them. For a very low price I can stream great horror films (or even not so great ones) to my home whenever I want.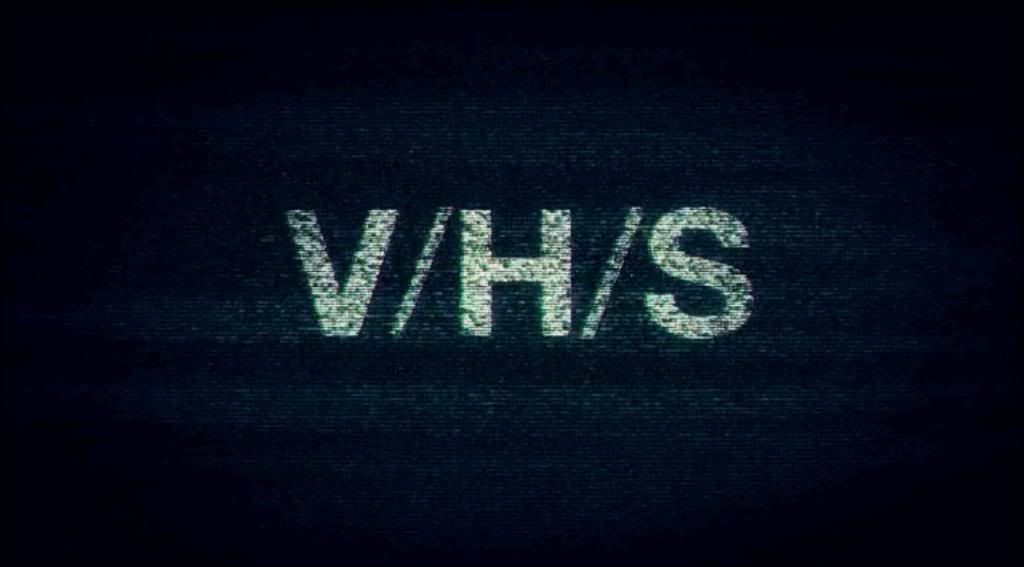 #3: Independent horror

Every year in my year-end countdown of the best horror films of the year, several independent releases make the list. Sometimes they'll even get #1, as it did in 2008 and 2011. The way my list is looking now, we'll probably get a few indie releases on this year's countdown as well (speaking of which, feel free to recommend some as I'm about to start binge watching). Some years non-Hollywood releases have made up half of my list. Independent horror is very helpful, especially in a year when Hollywood just doesn't deliver.

The reason we should be thankful for this is because there are still a lot of creative and forward-thinking horror filmmakers out there. You just have to know where to look. Even if you don't like something like a V/H/S, at least they're trying something different. If you want to know how to find more indie releases, Netflix is a good way to start. Video-on-Demand is another, especially since that's where Magnet releases their films before they hit DVD a few months later. I don't know about you, but when I see something new and different, or something that is at least attempting to entertain, I feel a little better after seeing trailers for movies like Dark Skies.







#2: Scream Factory

I don't see how you could not love Scream Factory. They're taking films that the big studios forgot they had, films that have been lost in the shuffle and stuck on VHS and films that horror fans love and throwing them onto fully remastered blu-rays, loaded with extra features. And unlike something like Twilight Time, they widely release the movies so fans can actually buy them. (Yes, I'm still bitter about not getting Fright Night on blu-ray.)

Is there a chance that Universal would have released Halloween 2 on blu-ray? Yes, because they did. It just wasn't given nearly the amount of love that Scream Factory gave it. Is there a chance that anyone was going to release a new HD version of John Carpenter's Body Bags? I highly doubt it. This is also the studio providing us with the Cabal cut of Nightbreed next year, so they can do no wrong in my eyes. They're taking movies that fans love and giving them the treatment that they deserve.




#1: Halloween

No, I'm not talking about the movie, although you should be thankful for that masterpiece too. I'm talking about the actual holiday. No matter how little access you have to things like Netflix or horror conventions, no matter little money you have for things like Scream Factory releases or the latest Stephen King novel, Halloween is still there for you. It's the one day where everyone seems to embrace the spirit of getting scared. Networks air specials, some channels air horror movie marathons and Hollywood sometimes puts out all of their big horror releases.

More than that, it's the one time of the year when everyone is celebrating horror to a certain degree and it's the time when we as fans can feel better about our love. We can dress up as our favorite cenobite without getting weird stares or being on a convention floor. We can hold marathons of the Nightmare on Elm Street series without even getting our DVDs out, because its right there on TV. It's a special time of year that is to us what Christmas is to everyone else. I'm always just a little bit sadder every time November 1st rolls around.



Ending Notes:

That's it for me. Leave some comments here on or my Twitter. Next week I look at ten horror film you may not have seen, but should avoid entirely. It's a more random edition to kick off December.



Closing Logo courtesy of Kyle Morton (get your own custom artwork and commissions at his Etsy account)



A Bloody Good Time: The Store is now officially open! Like this design? You can now find it on most of my merchandise! Click here to find shirts, posters and more!

For those interested in more of my movie reviews, I've created a new blog! Check out the brand new Not-So-Bloody Good Time!

And of course, if you want to know if I've ever covered anything or want to read a past edition, there's the Bloody Good Time Archives! Yes, you can finally read every edition of ABGT going back to the beginning! Just ignore my early writing style...I was new.

See you next week!
comments powered by