SPOTLIGHTS
411 Movies Roundtable 12.04.13: Wolf of Wall Street, Hobbit 2, More
Posted by Chad Webb on 12.04.2013

Was Thor: The Dark World the big winner of November? Will The Hobbit: Desolation of Smaug be the best film of December? The 411 staff looks ahead in their December roundtable preview!










































Ladies and gents, without further ado, I now present the December 2013 Movie-Zone roundtable from 411mania.com. I know you've been waiting for this. Happy Holidays! This month's participants are looking forward most of the titles and we're only mixed on a couple, such as Grudge Match. Check out the rest of our thoughts!

For the December 2013 edition, the following staffers have contributed:

Terry Lewis: Reviewer - Philomena
Jeremy Wilson: Reviewer - The Grandmaster
Bryan Kristopowitz: Creator of The Gratuitous B-Movie Column
Chad Webb: Columnist/Reviewer of Ask 411 Movies



THE MONTH THAT WAS







TERRY LEWIS



Biggest Winner of the Month: Disney makes money. Despite having a couple of flops on their film card this year, Walt Disney Studios powered to a disturbingly impressive over $4 BILLION at the worldwide box office as a company. Whilst the releases and power of Marvel Studio's Thor 2 and Iron Man 3 have helped, there's still some originals in their locker like Monsters University and Oz: The Great And Powerful to pump up the House of Mouse once again as a global franchise. What's perhaps more impressive/sickening on your viewpoint, it's not over yet because Frozen and Saving Mr. Banks are out now and the next couple weeks respectively.

Biggest Loser of the Month: Forgive me for nearly pretty much going for the same choice two months in a row but in Forbes' list of 2013 The Fifth Estate is the financial movie flop of the year. Whilst most films that underperformed seemed to get back near their budget costs, Estate only made about $6 million of it's reported $28 million budget WORLDWIDE. That is freakin' godawful. I struggle still to understand why because it's not really a terrible film and it had Benedict Cumberbatch in a terrific performance. I guess Julian Assange and changing media news reporting aren't cool with the kids anymore... oh wait!

Biggest Movie News of the Month: All things considered, it's not been a particularly top month for positive movie news, polished off with the tragic death of Paul Walker. So let's lighten the mood by reflecting back on the frankly incredible and heartwarming tale of Batkid. It's one thing to make a child happy by having them dress up as their favourite hero, but for the whole city of San Francisco to rally behind a mock up of former leukemia sufferer Miles Scott as he had an exceptional day touring "Gotham" and stopping the Penguin and the Riddler through the magic of the Make-A-Wish Foundation reaffirms anyone's faith in the human wish to make this special boy's dream come true.

Your Most Anticipated Movie of the Month: There's a few contenders but I'm going to pluck for Anchorman 2. It's nearly a decade since the first big screen outing of our favourite sexist, un-PC, ill-witted 70's newsreader Ron Burgundy and apart from the reedit bonus film Wake Up Ron Burgundy & the odd cameo appearance, our hero and the Channel 4 news team are hardly heard of. Not anymore. The trailer have revealed exactly bugger all but that's fine. I have the utmost faith the comedy dream team of Farrell, McKay and Apatow dream team will deliver in probably my most anticipated flick in awhile.

Recommended DVD Release of the Month: There's a few things floating out in time for X-Mas which I wouldn't mind picking up but I've been meaning to get onboard Despicable Me for along time. Nicely bundled with the double pack, it's worthwhile alone to see Steve Carrell play up supervillian tropes in glorious kid friendly CGI in time for the holidays.

Classic Movie of the Month: We've just got the new remake of her this past week, so I took the time to rewatch the original version of Carrie. One of the few King books I've become attached to as to reread it, I found rewatching the original for the first time in awhile a decent, rewarding experience with the dark path of Carrie's revenge and possibly justified journey where none of it is her fault. A beautiful, sympathetic character that I wish the remake could emulate.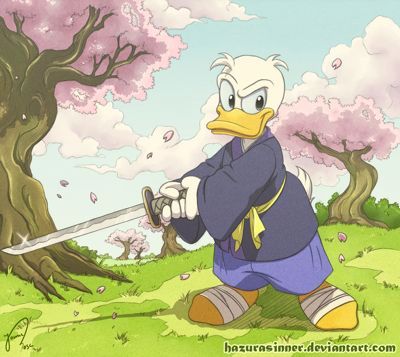 JEREMY WILSON



Biggest Winner of the Month: There are few Hollywood stars who have had a bigger couple of years than Jennifer Lawrence and it doesn't appear her run will be slowing down anytime soon. The Hunger Games: Catching Fire set the November box office ablaze and is well on its way to a $600 million haul through its first two weeks of release. In addition to Catching Fire proving the series has serious box office legs and Lawrence's bona fides as a box office draw, she also garnered rave reviews for her role in David O. Russell's upcoming film American Hustle, with folks already saying she steals every scene she's in. Add in an open challenge to Joan Rivers and her Fashion Police and a hospitalization for a self-diagnosed "fulcer" (a fake ulcer or as she said later, "gas") which gave her even more to talk about during her always interesting press interviews, Lawrence seems – at the moment – to be the perfect celebrity. She's got the look, talent, demeanor and track record that makes her one of the biggest and most influential artists of her generation...all at the age of 23.

Biggest Loser of the Month: Once again, Hollywood falls victim to overestimating the Comic-Con audience. I'm not saying only fanboys were looking forward to the big screen adaptation of Ender's Game, but Lionsgate/Summit have to be scratching their heads over the long-awaited film. Over a month after it was released, Ender's Game has only earned $60 million domestically and a little over $81 million worldwide. That falls far short of its reported $110-130 million production budget and way short of what would be needed to greenlight a sequel. To put that into some perspective, the M. Night Shyamalan/Will Smith sci-fi/fantasy bomb After Earth earned $60 million domestically, and that was roundly proclaimed one of the year's bigger blockbuster bombs. I don't know how many people saw Ender's Game – one of the most influential science fiction novels of the past quarter-century, ending up as one of the 2013's more disappointing bombs. Another swing-and-miss from director Gavin Hood, a filmmaker who hasn't been able to capitalize on his 2005 Oscar winner Tsotsi.

Biggest Movie News of the Month: Rest in Peace, Paul Walker.

Your Most Anticipated Movie of the Month: We're in the thick of the holiday movie season, always a great time for movie lovers. I'm a huge LOTR/Hobbit/Tolkien fan so I'm looking forward to The Desolation of Smaug and expect it to be an improvement over An Unexpected Journey. Also coming this month is the latest from the Coens, Inside Llewyn Davis, which has been getting rave reviews and which won the Grand Prix at Cannes. However, the film arriving in December (in limited release) I'm most excited about is Spike Jonze's latest Her, which I've had the pleasure of already seeing. Jonze's fantastical romantic-ish comedy is one of the most unique – and best – films of the year and one that will stick with you for a long time after the lights come up. I can't wait to see it again.

Recommended DVD Release of the Month: This is the time of year to receive DVDs and Blu-rays, so hopefully the people who care about you get you what you want. Not a ton of great films being released this month, however, The Criterion Collection is releasing Robert Altman's 1975 masterpiece Nashville on December 3rd, and for those interested in unique box sets, they are also releasing Martin Scorsese's World Cinema Project. The World Cinema Project was set up by Scorsese in 2007 with the mission of preserving and presenting marginalized and infrequently screened films from regions generally ill equipped to preserve their own cinema history. The WCP box set being released on December 10th features six superb films from countries around the globe, including Senegal (Touki bouki), Mexico (Redes), India and Bangladesh (A River Called Titas), Turkey (Dry Summer), Morocco (Trances), and South Korea (The Housemaid).

Classic Movie of the Month: I would probably say that Spike Jonze is my favorite living director and I consider his 1999 debut Being John Malkovich not only a masterpiece, but one of the greatest movies ever made. It also remains one of the craziest, most original works of cinema I've ever come across, thanks in no small part to one hell of a screenplay from Charlie Kaufman and both Kaufman's and Jonze's surreal eye and melancholy style.

Movie Quote of the Month: From Being John Malkovich [1999]:
Craig Schwartz: "There's a tiny door in my office, Maxine. It's a portal and it takes you inside John Malkovich. You see the world through John Malkovich's eyes... and then after about 15 minutes, you're spit out... into a ditch on the side of the New Jersey Turnpike."
Maxine: "Sounds great! Who the fuck is John Malkovich?"
Craig Schwartz: "Oh, he's an actor. He's one of the great American actors of the 20th century."
Maxine: "Oh yeah? What's he been in?"
Craig Schwartz: "Lots of things. That jewel thief movie, for example. He's very well respected. Anyway, the point is... this is a very odd thing. It's supernatural, for lack of a better word. I mean, it raises all sorts of philosophical-type questions, you know... about the nature of self, about the existence of a soul. You know, am I me? Is Malkovich Malkovich? I had a piece of wood in my hand Maxine. I don't have it any more. Where is it? Did it disappear? How could that be? Is it still in Malkovich's head? I don't know! Do you see what a metaphysical can of worms this portal is? I don't see how I could go on living my life the way I've lived it before."
[Maxine gestures toward a 7.5 story high window]





BRYAN KRISTOPOWITZ



Biggest Winner of the Months: Marvel Studios, as its latest flick, Thor: The Dark World, opened huge everywhere in the world. At this point, there's just no stopping the big Marvel movie machine.

Biggest Loser of the Month: Lionsgate, for the general box office failure of Ender's Game. Yes, it opened at the top of the box office, but the movie had absolutely zero staying power, which is pretty sad considering the source material's wide acclaim (and no, I don't think Orson Scott Card's anti-gay politics had anything to do with the movie's box office failure. The general movie audience just wasn't interested in seeing the movie. Period).

Biggest Movie News of the Month: The sudden death of actor Paul Walker, sadly, has to be considered the biggest movie news of the month. It didn't even sound real when it was first announced, but we all quickly learned that it wasn't some lame ass internets hoax. It was very, very real. And now Walker's teen daughter doesn't have a father, and the fate of his latest movie, Fast and Furious 7, is unclear at the moment. Universal will eventually release a Fast and Furious 7 as there's just too much money at stake, but what will that movie look like after Walker's real life death? It's all just so very sad. RIP.

Your Most Anticipated Movie of the Month: Anchorman 2: The Legend Continues is the top dog this month. And the second Hobbit movie is a must see, too (especially after I finally get around to seeing the first one).

Recommended DVD Release of the Month: The Lone Ranger, Elysium, Family Guy Volume 12, Force of Execution (Steven Seagal), and Ninja II.

Classic Movie of the Month: Popeye Doyle (1986): This TV movie/two hour pilot for a potential TV show is a continuation of the French Connection franchise, but instead of Gene Hackman kicking ass and taking names as tough as nails New York City cop Popeye Doyle, Ed O'Neill puts on the hat, trenchcoat, and .38 revolver. While it certainly feels like a TV movie from the 1980's, the performances are all top notch (O'Neill rocks as Doyle, and the great George De La Pena is superb as a Mossad agent hot on the trail of a killer in NYC). It's simply amazing to me that no one wanted to continue on with a TV show with O'Neill as Doyle. He really is that good.

Movie Quote of the Month: Frank Cross: "We're indivisible. If I'm working late, you gotta work late! If you can't work late, I can't work late! If I can't work late, I can't work late!"- Scrooged (1988)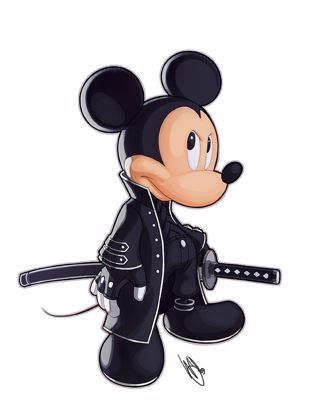 CHAD WEBB



Biggest Winner of the Months: Marvel has had a great year and Thor: The Dark World opening big and making a lot of money only helped their cause. That being said, the cast and crew of The Hunger Games: Catching Fire are obviously the biggest winners of the month as it is breaking records all over the place. I would say Lionsgate is a big winner by extension, but maybe not if you read below.

Biggest Loser of the Month: I'll go with the pack here and say Lionsgate's Ender's Game is definitely a huge loser in that it did not open as strong as the studio hoped and proved to be even weaker after the first week. It doesn't help that reviews were lukewarm either. I could also go deeper and say Gavin Hood is the real loser since every mainstream effort the director has attached himself to has either not opened well or has been critically panned.

Biggest Movie News of the Month: Unfortunately the biggest news is the sudden, tragic death of Paul Walker. Such a sad situation.

Your Most Anticipated Movie of the Month: December is always filled with movies I can't wait to see. On the Oscar hopeful side, I'll go with The Wolf of Wall Street. On the pure entertainment side, I'll go with Grudge Match.

Recommended DVD Release of the Month: Prisoners and Ain't Them Bodies Saints both hit stores, but the gorgeous new Blu-Ray edition of Mary Poppins is top on my list. It is still a classic and I've seen it so many times. I look forward to watching it again/

Classic Movie of the Month: I recently revisited Iron Man. I think down the road this will be considered a classic, though it's not a perfect film. However, one could watch Robert Downey Jr. play this role in just about anything. I still hate the final battle with Jeff Bridges, but this such a wonderfully paced, action-packed, funny, and engaging flick from Jon Favreau.

Movie Quote of the Month: From Iron Man - Tony Stark: "Give me a scotch. I'm starving."




COMING ATTRACTIONS



December 6th





Out of the Furnace





Rated R
Plot: When Rodney Baze mysteriously disappears and law enforcement fails to follow through, his older brother, Russell, takes matters into his own hands to find justice.
Director: Scott Cooper
Stars: Christian Bale, Casey Affleck, Zoe Saldana, Woody Harrelson



Terry Lewis: Part One of "Hey, what has Christian Bale been up to since Batman finished?" month kicks off with a terrific cast in my opinion. I get the feeling I've seen Bale in this role before and he's too, well Christian Bale to get away with the hick big brother type but Woody Harrelson continues his probably eternal career revival with an absolutely badass looking turn as the big boss character in a place where there are only his rules. Defo checking this out.

Jeremy Wilson: This has a good cast, but nothing about it screams that it needs to be seen in theaters. Most likely the type of film you end up seeing on VOD or cable.

Bryan Kristopowitz: This looks like a decent sort of thriller. It has a great cast and a nasty overall look (the trailer is both depressing and sort of exhilarating at the same time). I do wonder, though, if people will turn out for it. It doesn't come off as a pleasant movie watching experience.

Chad Webb: I feel like this movie will feature a number of stellar performances, but fizzle out in the third act. The trailer tells the viewer a lot of what will go down and although I love the cast, the premise is overdone and I'm overly psyched about this.





Inside Llewyn Davis





Rated R
Plot: A week in the life of a young singer as he navigates the Greenwich Village folk scene of 1961.
Directors: Ethan Coen and Joel Coen
Stars: Oscar Isaac, Carey Mulligan, John Goodman, Garrett Hedlund



Terry Lewis: The Coen Brothers are back and it's one of those obscure-o comedy-dramas they do ridiculously well. By their own admittance, there's no drama but I expect high-end laughs.

Jeremy Wilson: A Coen Brothers film is always a must-see and nothing about Inside Llewyn Davis seems to go against that. It won't be one of the pair's bigger box office hits (they are coming off of one of their biggest hits in True Grit), but it could be a fairly significant awards season player, especially if Oscar Isaac's lead turn gets good momentum.

Bryan Kristopowitz: It's a Coen Brothers movie, so that makes it an automatic must see. It'll be interesting to see what they've come up with this time.

Chad Webb: It's the Coen brothers, so I'm there. They could make a film about anything and I would pay for a ticket. They are so consistently inventive and daring and rarely disappoint so I'm looking forward to this. It's always interesting to see how they oddities affect the awards races.

December 13th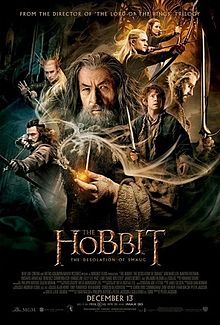 The Hobbit: The Desolation of Smaug





Plot: The dwarves, along with Bilbo Baggins and Gandalf the Grey, continue their quest to reclaim Erebor, their homeland, from Smaug. Bilbo Baggins is in possession of a mysterious and magical ring.
Director: Peter Jackson
Stars: Martin Freeman, Ian McKellen, Richard Armitage, Benedict Cumberbatch



Terry Lewis: Well it's the second round so yeah I'll catch it of course. I'm up for another round of HFR-3D too unlike the vast majority of people as it suits the style of Middle Earth better if you ask me. Considering there's another to go, I do wonder where we finish and next year's final part begins considering we have to fit in the Silmaurillion's Necromancer storyline too. Alot on offer but will it deliver? Here's hoping. Over to you Mr. Jackson.

Jeremy Wilson: As I said up above, I'm a big fan of the Tolkien universe and of these films. I expect this to be an improvement and I think all the talk surrounding the disastrous 48fps presentation last year will give Desolation more of a clean slate.

Bryan Kristopowitz: Man, I really need to see the first one before I delve into this one. I will admit, though, that the trailers have been cool, and I'm a sucker for movies about giant dragons. But, and maybe this is just me, does this movie really need to be close to three hours? Is there really enough actual story to make a second three hour movie?

Chad Webb: I really liked An Unexpected Journey and so I'm super excited for this installment. I had some worries about the CGI of Smaug, but I will hold judgment until I see the film on the big screen. It seems that the whining of three films has died down at this point, which is good because we should just enjoy the ride while it lasts.

December 20th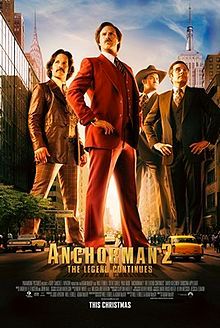 Anchorman 2: The Legend Continues





Plot: With the 70s behind him, San Diego's top rated newsman, Ron Burgundy, returns to take New York's first 24-hour news channel by storm.
Director: Adam McKay
Stars: Will Ferrell, Christina Applegate, Paul Rudd, Steve Carell



Terry Lewis: I championed it enough above and I'll be a bit stunned if my cohorts in all things film and TV said they weren't looking forward to this also.

Jeremy Wilson: I'd be okay with watching an hour and a half of Ron Burgundy Dodge Durango commercials, but this is okay too. Whether it matches its predecessor or not, I'd be pretty surprised if it didn't come out of 2013 as one of the better comedies of the year (granted, that's a low bar). This is Ferrell's baby and his signature character, and I can't imagine everyone behind it releasing something sub-par.

Bryan Kristopowitz: I never thought we'd actually get a sequel to the classic Anchorman, but here it is and I can't wait. It looks just as ridiculous as the first movie, and with the change in setting from the 1970's to the 1980's it'll be interesting to see what Ron, Bri, Champ, and Brick get themselves into. Can't wait.

Chad Webb: I'm torn here. It has been almost 10 years since the original hit theaters. Since then it has amassed a huge following. I like Anchorman, but hated the ending. From what I have seen, the four main performers should provide the laughs but I still get a vibe that some of the idiocy that brought down the original will be present for this sequel. I hope I'm wrong. I know a lot of people who are jazzed for this. I'm in the middle somewhere.





American Hustle




Rated
Plot: A con man, Irving Rosenfeld, along with his seductive British partner Sydney Prosser is forced to work for a wild FBI agent Richie DiMaso. DiMaso pushes them into a world of Jersey powerbrokers and mafia.
Director: David O. Russell
Stars: Christian Bale, Amy Adams, Bradley Cooper, Jennifer Lawrence

Terry Lewis: Ah and here's part 2 of Bale month. What's better he's back in 70's Mafia drama times with The Fighter director David O. Russell. Oh and he's brought the cast of Silver Linings Playbook too so this is already going to earn some awards gold then. Seriously, this looks terrific and there's nothing wrong with the look of this glammed up look at 70's mafia hustling dirty dealings. Just look at Renner's haircut for lord's sake. Magic.

Jeremy Wilson: I've loved the marketing campaign so far and the cast is impeccable, but I'm not sure American Hustle is going to be the kind of awards contender some think. Whether or not it turns out to be the kind of Oscar winner that The Fighter and Silver Linings Playbook was, it may turn out to be David O. Russell's most entertaining project yet.

Bryan Kristopowitz: This movie looks good, sure, but it also looks like yet another attempt by David O. Russell to win an Oscar. I wish he would just come out and say that because the lack of that, to me, is just annoying. I mean, there's a reason this movie isn't going to be released in March next year.

Chad Webb: David O. Russell definitely wants himself an Oscar. I'm not in the camp that feels he a brilliant director. He's talented and has made several solid films, but he's also made a few I didn't care for. I am reminded of The Fighter when I think of American Hustle. That was a good boxing movie and all, but it arrived late in a sub-genre that was established with masterpieces. The marketing campaign for Hustle has been nothing short of extraordinary, but can it stand among the rest of the con thrillers? I'm betting on a good film again rather than a great one.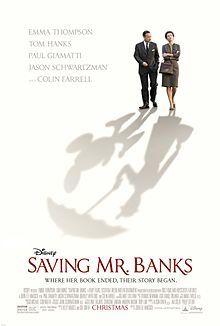 Saving Mr. Banks





Rated PG-13
Plot: Author P. L. Travers reflects on her difficult childhood while meeting with filmmaker Walt Disney during production for the adaptation of her novel, Mary Poppins.
Director: John Lee Hancock
Stars: Emma Thompson, Tom Hanks, Colin Farrell, Ruth Wilson



Terry Lewis: Caught this awhile ago. Will be a big contender award season. Check it out.

Jeremy Wilson: Hollywood loves nothing more than films about itself. This looks solid enough and a good family film for the holidays. If nothing else, Tom Hanks and Emma Thompson are almost always worth the price of admission.

Bryan Kristopowitz: I'm a total Mary Poppins nerd, so why wouldn't I want to watch a movie about the making of that movie? And with Tom Hanks in the lead part that just makes it that much more essential to see.

Chad Webb: I'm just happy that Hanks is getting buzz for 2 movies. This looks ok and all, but if my favorite actor is in it I was planning to buy a ticket no matter what. When you break it down this looks like harmless family entertainment from Disney. However, if it is gaining traction with award nominations, maybe it will be better than I expect.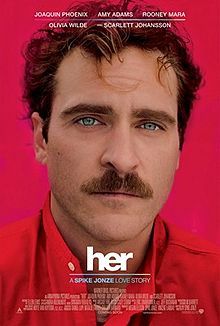 Her





Rated R
Plot: A lonely writer develops an unlikely relationship with his newly purchased operating system that's designed to meet his every need.
Director: Spike Jonze
Stars: Joaquin Phoenix, Amy Adams, Scarlett Johansson, Rooney Mara



Terry Lewis: Wowzers. What a dark horse out of nowhere from Spike Jonze. This can go anywhere and still be an entertaining and challenging movie. Decent casting too especially with Johansson as the computer voice and Phoenix never fails. Will be seeing this, but it will probably be a criminal while until I see it in the UK.

Jeremy Wilson: One of the most creative and interesting films of 2013, Spike Jonze's latest () is one of the most genuinely funny, heartwarming and affecting romances and comedies I've seen in some time. I don't know how much commercial appeal it'll have or whether it will end up being a major awards contender (one can always hope), but Jonze never fails, Joaquin Phoenix truly is one of the great actors of his generation and Scarlett Johansson's voice will make many question the very nature and potential of performance itself. See it.

Bryan Kristopowitz: This looks okay, although it's probably actually better than just okay (Spike Jonze very rarely disappoints). I have a feeling, though, that this is only going to play in the big cities this month and maybe in the rest of the country in January. Am I the only one thinking that?

Chad Webb: I wasn't a fan of Jonze's Where the Wild Things Are, but this looks incredible and right up the filmmaker's alley in terms of subject matter and approach. And even though Phoenix has publicly dissed the Academy, I am still crossing my fingers that he wins a statue one of these days. This has a fun cast and a storyline that truly makes sense in today's technologically advancing world.

December 27th





The Secret Life of Walter Mitty





Rated PG
Plot: A day-dreamer escapes his anonymous life by disappearing into a world of fantasies filled with heroism, romance and action. When his job along with that of his co-worker are threatened, he takes action in the real world embarking on a global journey that turns into an adventure more extraordinary than anything he could have ever imagined.
Director: Ben Stiller
Stars: Ben Stiller, Kristen Wiig, Adam Scott, Patton Oswalt



Terry Lewis: Catching this the night of writing this actually. Not too sure what to think but I am intrigued. If it's all in Mitty's head I think it could go places but if it comes across as "Ben Stiller directs Ben Stiller going backpacking" then I won't be as keen on it. Results soon!

Jeremy Wilson: A somewhat strange mainstream choice to be the centerpiece selection at this year's New York Film Festival, Ben Stiller's Walter Mitty got mixed reviews. However, it was likely never going to get the strongest backing from critics and festival-goers. It seems like a good fit for the holiday season and could be a breakout hit, especially if it is seen as good family fare.

Bryan Kristopowitz: I have no idea what to make of this movie. It looks kind of good, but at the same time it's letting out a sappy vibe that is just a major turn off. What's with all of this life affirming hooey?

Chad Webb: I saw the first silent trailer and was greatly anticipating the project. Ben Stiller is underrated as a director and plot seemed dark. Now I discover that it's a remake of a 1947 film starring Danny Kaye and with the subsequent trailers it comes across as a cheesy romcom. Plus I have heard mixed reviews. I hope it's good, but I have my doubts.





Lone Survivor


Rated R
Plot: Based on the failed June 28, 2005 mission "Operation Red Wings". Four members of SEAL Team 10 were tasked with the mission to capture or kill notorious Taliban leader Ahmad Shahd.
Director: Peter Berg
Stars: Mark Wahlberg, Ben Foster, Eric Bana, Josh Berry



Terry Lewis: Well... I'm sorry but I'm not really bothered about this one bit. I'm bored of true story war tales on the big screen. Impressive yes, but the opening of this trailer just reflects back on making it more accessible as a film than rather capturing the brute force of the actual tale. Cast's okay and admittedly the locale is different but no.

Jeremy Wilson: Peter Berg's directorial resume has been pretty hit-and-miss, but this has had some surprisingly good early buzz. Might be a sleeper, even in the midst of a dense holiday schedule.

Bryan Kristopowitz: This movie looks like an expertly crafted fact based action thriller, although I'm not sure if I'm ready for the endless commentaries on what director Peter Berg "got wrong." You just know it's going to happen.

Chad Webb: This has an awesome line up of male stars and the script looks to have given them all opportunities to show their skills. However, the plot appears weak and from the trailer it basically comes down to who lives and who dies. And when you factor in Peter Berg, who is as mixed a bag a filmmaker as you're ever likely to see, Lone Survivor is up in the air.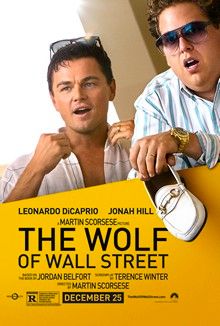 The Wolf of Wall Street





Plot: Based on the true story of Jordan Belfort, from his rise to a wealthy stockbroker living the high life to his fall involving crime, corruption and the federal government.
Director: Martin Scorsese
Stars: Leonardo DiCaprio, P.J. Byrne, Jon Favreau, Spike Jonze



Terry Lewis: FINALLY! Feels like forever this has been announced and been waiting for release. Sure we had some early teasers etc. start of the year? That three hour runtime is probably gunna ruin mine and your butt but it looks so freaking cool. I do like Scorsese films to be kept tight otherwise they tend to overshoot their points somewhat and that runtime is the only thing putting me off.

Jeremy Wilson: It's a Martin Scorsese movie. All his movies seem to be two and a half to three hours. I have no idea if it needs to be that long, but it certainly looks like a blast. I don't think it'll be a major awards contender, but at the end of the day, it's still Scorsese, which means you have to see it.

Bryan Kristopowitz: While a Martin Scorsese movie is always, on some level, a must see, does this movie really need to be close to three hours long? What the heck is going on that's so important that it needs three hours to tell its story? Hopefully it's involving. I'm not sure if I can sit through a boring Leonardo DiCaprio movie. I can barely get through a "good" DiCaprio movie.

Chad Webb: It's Scorsese, end of story. Who gives a shit how long it is? This will be phenomenal.





August: Osage County





Rated R
Plot: A look at the lives of the strong-willed women of the Weston family, whose paths have diverged until a family crisis brings them back to the Oklahoma house they grew up in, and to the dysfunctional woman who raised them.
Director: John Wells
Stars: Meryl Streep, Dermot Mulroney, Julia Roberts, Juliette Lewis



Terry Lewis: Hmmm, I suppose this is Streep and Roberts' entries for awards season and whilst not bad looking at all, it doesn't really hold my attention at present. Then again, I cannot wait for Cumberbatch to give a bumbling American man a go so I may see it for him alone because it's so different to what he usually does.

Jeremy Wilson: This year's Important Awards Movie, based on an Important Award-Winning Play. Every Hollywood star is apparently in this including Meryl Streep, which means this will be getting nominations...whether it deserves it or not. Many people love the play it is based on, but this looks like a fairly pedestrian big screen adaptation. John Wells – best known as a TV guy – having struggles and conflicts with Harvey Weinstein about the film's ending doesn't exactly give confidence.

Bryan Kristopowitz: While this movie has a great cast, I don't think I can participate in a movie scheme that exists solely to get someone here an Oscar. Meryl Streep will probably get another one.

Chad Webb: I remember when the play hit Broadway. It received glowing reviews and took home a Tony or two if I recall. The cast is the definition of "all-star" and the story strikes me as decent. However, seeing Meryl Streep doing her "I need another Oscar" role is irritating. Yes, Streep is great, but this shtick is getting old. This seems like a shoe-in for a Best Picture nomination and to echo Jeremy, "whether it deserves it or not."





47 Ronin





Rated PG-13
Plot: A band of samurai set out to avenge the death and dishonor of their master at the hands of a ruthless shogun.
Director: Carl Rinsch
Stars: Keanu Reeves, Hiroyuki Sanada, Kô Shibasaki, Tadanobu Asano



Terry Lewis: Well I've seen the trailer for this a couple times this last month... and I must say it does nothing for me. A hybrid between The Matrix, 300 and samurai culture/Ninja Scroll doesn't sound that massively appealing on paper nor does the teaser. The CGI looks icky and pretty standard bullet time action to be fair. In fact, this would the sort of thing outdated five years ago. I don't hate Keanu like some aspects of the internet nowdays but with another bleh looking offering, I may have to say "Woah... No" to more of his output.

Jeremy Wilson: I'm sorry to say it, but everything about this sounds and looks terrible and the notorious production problems haven't exactly engendered confidence. For a film with a production budget that skyrocketed over $200 million, the CG looks terrible. The people who greenlit this will be out looking for jobs this time next year.

Bryan Kristopowitz: I'm a fan of these kinds of weird martial arts epics, but this looks ridiculous even for me. I'll definitely make an effort at some point to check it out, but at the same time, I'm kind of scared to find out what happens if it stinks. Who will get fired?

Chad Webb: Ok, so call me a traditionalist, but this event has been depicted on film many times, by genuinely masterful Japanese filmmakers. Kenzo Mizoguchi in 1941 and Kon Ichikawa in 1994. Now a rookie director has been hired, Keanu Reeves is the lead, and fantasy elements have been included for absolutely no reason other than to flaunt CGI. This looks horrid and Reeves looks to be sleepwalking through the part based on the trailer.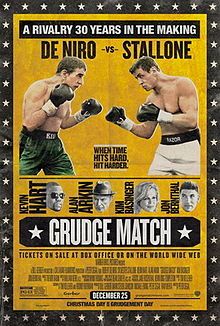 Grudge Match





Rated PG-13
Plot: A pair of aging boxing rivals are coaxed out of retirement to fight one final bout -- 30 years after their last match.
Director: Peter Segal
Stars: Robert De Niro, Sylvester Stallone, Kim Basinger, Alan Arkin



Terry Lewis: And we end with... apathy. Okay I freakin' love Rocky and whilst I've never seen Raging Bull I understand and appreciate it's a dementedly serious film about an on the edge boxer... so I get the idea of putting Stallone and De Niro up against each other even today in a film? But for the love of christ put them in a fucking comedy gobshite film? Stallone is probably doing it to appeal to any aspect of his fanbase which doesn't bother me but De Niro's the worst. Have you seen his last few films? Absolute drivel. Here is a man happy to piss all over his legacy for what reason? It feels a bit like John Cleese whose happy to admit to doing extra Monty Python shows and stand up tours because he's run out of money, except Robert hasn't got round to announcing he's broke yet. Look this has Alan Arkin who deserves so much better after Argo. This makes me want to cry.

Jeremy Wilson: You know that one movie every holiday season you look at and say to yourself, "why exactly is that coming out now?" Something tells me Grudge Match fits that bill this year. A film that feels like it should be arriving in theaters in February or August.

Bryan Kristopowitz: This movie looks pretty funny, and at this point I think it's the right way to end the month. Stallone boxing against DeNiro? Who is going to blink first?

Chad Webb: I'll admit the fact that comedy seems to be such an integral aspect of this movie has me concerned. Kevin Hart is funny and all, but he looks out of place here. That being said, Stallone is entering a boxing ring…with Robert De Niro. How can I not see this? And I'm sure even those people who think this looks like crap are at least a little curious. I'm warming to it as we get closer to Christmas. The cast is intriguing and I'm hoping this isn't too terrible.

Thanks for reading! Check back with us next month as we kick off 2014 with what is sure to be numerous four-star releases in January. Among them: Paranormal Activity: The Marked Ones, Hercules: The Legend Begins, Jack Ryan: Shadow Recruit, and I, Frankenstein

comments powered by