SPOTLIGHTS
411 Fact or Fiction Movies/TV 12.06.13: Week 411
Posted by Ben Piper on 12.06.2013

Has the current season of The Walking Dead been a disappointment? Will Paul Walker's passing spell the end of the Fast & Furious franchise? 411's Jeremy Thomas and Robert Cooper debate these topics and more!




I, like many of you, was greatly shocked and saddened by the sudden passing of Paul Walker this past weekend. While I wasn't a fan of his, I did enjoy some of the movies he was in. This mostly include the Fast & Furious franchise, as well as the underrated Joy Ride. My thoughts and prayers go out to his family, friends, and co-workers. May he rest in peace.

This week on the Fact or Fiction docket we've got Jeremy Thomas and Robert Cooper to kick around. Let's have at it.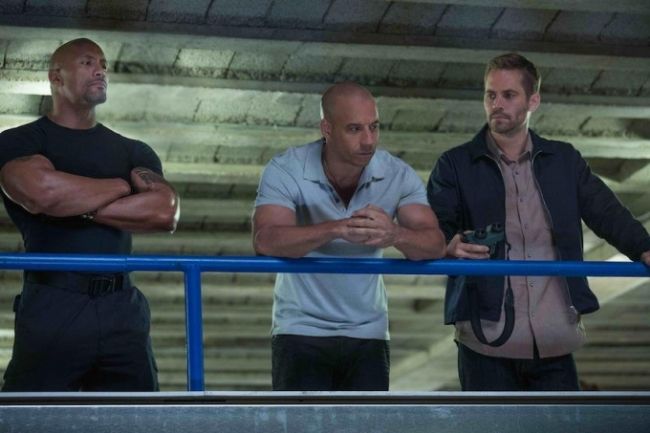 1. Paul Walker's tragic death will mean the end of the Fast & Furious franchise.

Jeremy Thomas: Fiction. As unfortunate as Walker's death is, it's not going to put a stop to a franchise that has been getting bigger with every picture since the fourth. I can see where someone might make an argument that it should end because of the street racing aspect, but I don't agree with that and I don't think it's going to stop Universal especially since the franchise is increasingly putting less focus on racing and more on heists and crazy action. Think about it this way: when Cory Monteith passed away, Glee didn't shut down even though Ryan Murphy has stated that Finn was a central part of the remainder of the series as he envisioned it. Instead, Murphy adjusted and is figuring out how to honor Monteith and Finn with the new ending. This will be the same way. Fast & Furious 7 is delayed, but it'll get back on course after rewrites are done and the cast and crew have had time to grieve.

Robert Cooper: Fiction. I really do hate to say that, because Paul Walker was an integral part of the series, but I really think that the franchise has become a hot one (for a second time), and I don't see his death derailing it. Perhaps it's disrespectful for them to carry on without him because he was such a big part, but I think that they'll probably just shift more of their focus on The Rock and Vin Diesel's characters, and use his death as a motivation for their characters.

Score: 1 for 1

2. Adam McKay directing a remake of Uptown Saturday Night starring Denzel Washington and Will Smith is a fantastic idea.

Jeremy Thomas: Fact. To be fair, until Anchorman 2 it had been a while since I'd considered anything directed by Adam McKay a fantastic idea. Which is not to say that McKay's been doing nothing but flops because The Other Guys was a pleasant surprise. He just hadn't lit the world on fire for me. This, however, has a boatload of potential. Denzel and Big Willie Style in the roles made famous by Sidney Poitier and Bill Cosby? Yeah, I'm completely in. Uptown Saturday Night is one of those 1970s films which are deeply underrated and I am 100% on board with a remake, especially with these stars attached.

Robert Cooper: Fiction. Fantastic is a bit of a strong word, while I have not seen the original, Adam McKay's movies that don't have Will Ferrell in them tend to be a bit worse than the ones with him. While I would love to see Denzel and Will Smith in the same movie (seriously, that much cool and smooth in one movie is one Billy Dee Williams away from overload), I'm just not very certain that it would be a fantastic idea. To top everything off, this movie has been in the idea stage for over 10 years, which isn't the best thing for a movie, if I may say so.

Score: 1 for 2

3. You've been disappointed by the current season of The Walking Dead.

Jeremy Thomas: Fiction. The current season has been pretty freaking fantastic as far as I'm concerned. There always seem to be cries about disappointment when there aren't giant zombie battle sequences in absolutely every episode and it always makes me a little crazy. This season has had a ton of great character development and no shortage of action either. Yes, the Governor-centric episodes were a bit of a departure but I enjoyed the hell out of them and I thought it was important to see how ol' Phil had lasted since. We also needed a couple episodes to bond with a couple of those characters so that we cared when they died in the mid-season finale. If anything I think this season has been the best to date and I'm thrilled to see where the back eight take us.

Robert Cooper: Fiction. Funny thing, I stopped watching The Walking Dead after Season 2, though it was not on purpose. You see, I started writing for 411 in June of 2012, and my night was Sunday, so I would spend the whole timeslot of The Walking Dead writing, and got so behind that I couldn't catch up. Now I could catch up, but I'm so busy, I haven't had the time to. Plus, I procrastinate, Jeremy can attest to that, so it'll be a while until I do catch up. But to answer the question, no, I haven't been disappointed because I haven't seen it.

Score: 2 for 3



Switch!!!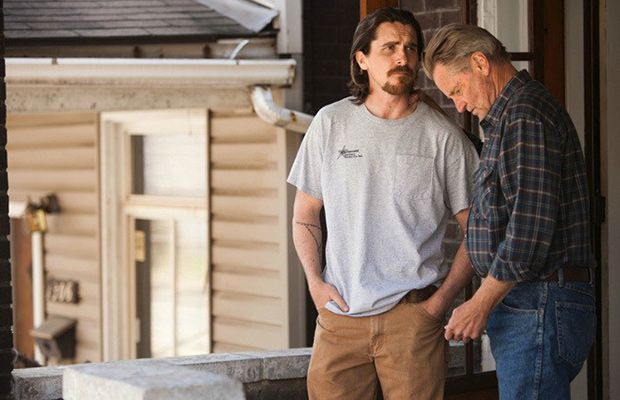 4. The impressive ensemble cast will help elevate Out Of The Furnace into being a pretty decent crime thriller.

Robert Cooper: Fact. That's really the only thing keeping me interested in the movie. Because it seems to me that these sorts of crime thriller are becoming a sort of a commonplace thing, but this cast does have me interested. Because the premise does look interesting, and the cast is what cements my hope for a good movie.

Jeremy Thomas: Fact. The cast here is exceptional, although there are other things that have me excited about this. First off, let's point out that this is directed by Scott Cooper, who's debut was the fantastic Crazy Heart. Plus, as Robert said, the premise looks interesting. But yes, the cast is what really has me looped into the possibilities here. All of the principles are people I appreciate as actors and I'm looking forward to seeing Bale in his first post-Batman role. I feel like Bale earned bit of a bum reputation during that franchise acting-wise and people forget about his work that took place in-between entries such as The Fighter and The Flowers of War where he was exceptional. Leading this, I think he's firmly in his element and we'll get a nice little thriller.

Score: 3 for 4

5. You'd tune in to a Sin City TV series.

Robert Cooper: Fact. Why the hell not? The series is a pretty solid one, though I have only read the first three volumes. I think it would work really well, as there are plenty of characters, and it does have a very episodic feel to it, and there are running plot points to revisit, so I think that they can manage to get a good show out of it. Though it has to be on HBO or Showtime, because you have to have boobs and cursing, because Frank Miller.

Jeremy Thomas: Fact. Obviously this would have to stay the hell off the main networks, though I would point out that F/X gets away with a lot on Sons of Anarchy and American Horror Story in terms of content so I think it would be fine there. The first Sin City film was an amazing little piece of work and I can't wait for the next one. Like Robert, I enjoy the comic book series a lot, in part because I have a deep appreciation for noir storytelling. I think this would be a bit trickier than first glance to develop into a series, but I do think it would be well-suited to TV storytelling under the guidance of the right person and I would absolutely watch.

Score: 4 for 5

6. A biopic of legendary football coach Vince Lombardi is an idea you can get behind.

Robert Cooper: Fact. Without a doubt, yes. Reading about Vince Lombardi, you can't help but want to see a biopic on him. While sure, it would be Hollywooded, I think Vince deserves it. He was one of the best coaches in the league, in any league, during his tenure, and possibly all time. He had a winning attitude, and was somebody that abhorred racism in a time when it was accepted. Though he wasn't without his fault, he was obsessed with football and apparently had quite the temper. I think it would make for a great drama, but also a great feel good story when it is all said in done.

Jeremy Thomas: Fact. Here's the thing: football isn't my bag, baby. I'm not a sports guy, at all. I also don't get excited over sports biopics as a rule; they're the one type of biopic I don't automatically fall in line for. However, even I know Vince Lombardi and some of the events of his life, and I can totally get behind this one. It's the kind of role that you know half of the men in Hollywood would be chomping at the bit to play because it's got so much potential. I would be concerned about them making it a standard, by-the-numbers-biopic but if they get a good screenwriter behind it they could have something huge here.

Final Score: 5 for 6

Jeremy and Robert are in almost complete agreement. Thanks to them both, and see you next week!
-BP



TWITTER

http://www.twitter.com/411s_Ben_Piper
http://www.twitter.com/411mania
http://www.twitter.com/411wrestling
http://www.twitter.com/411moviestv
http://www.twitter.com/411music
http://www.twitter.com/411games
http://www.twitter.com/411mma




comments powered by