SPOTLIGHTS
Ask 411 Movies for 12.09.13: Out of the Freezer and Into the Furnace
Posted by Chad Webb on 12.09.2013

Is Darth Vader the best example of a movie hero who turns out to be a villain in the end? Should the Oscars wait five years to hand out their awards? What are some of the best movie dragons? All that and more covered this week in Ask 411 Movies!







































An "Ask 411 Movies" column would be nothing without questions, so please toss them my way. Why should you ask me instead of using Google? Well, perhaps I'll tell you something you can't find there, or maybe you just like my conversation and soothing words. You can post any questions or thoughts below in the comments section, email me at cthomaswebb@gmail.com, or send me a tweet using the links below:













---




What I Watched This Week



Steph and I are almost at the end of our Veronica Mars run, which is difficult because so many intriguing looking movies are in theaters now. I did manage to see Spike Lee's Oldboy, which gets a hearty thumbs down. I am curious to see if his rumored 3-hour cut ever sees the light of day though. I also saw Frozen, which was fantastic. Great music, solid story, and superbly written characters. I also caught UFC Fight Night 33, which was ok…until my DVR cut off the last round of the main event. Highly recommended. This week I plan to kick it into high gear with the theatrical releases. And stay tuned for an upcoming Editor's Note featuring my Top 10 Pet Peeves of 2013!

If you want to know more about my movie tastes, check out my page on Letterboxd by clicking right here. Also, make sure to look at all the great articles and writers at 411, particularly in the Movie-zone because that's where I predominantly am, but all of the zones.


Deaths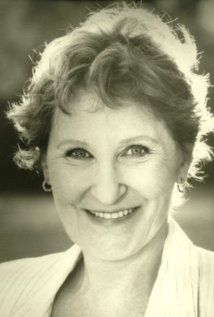 Kate Williamson, a character actress who is perhaps best known for her role as Mrs. Rogers on Ellen, died this past Friday evening in her home in California. She was 82. Williamson, born Robina Jane Sparks, also had parts in Disclosure, Dahmer, Dream Lover, and Racing with the Moon. She had four children with actor Al Ruscio, who died less than a month ago.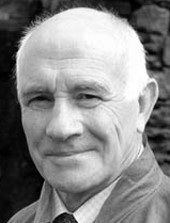 Barry Jackson, who starred as Dr. George Bullard on Midsomer Murders died last week in his north London home at the age of 75. The English actor also had roles in Ryan's Daughter, Barry Lyndon, Wimbledon, Aces High and many more. He also had an extensive TV resume with appearances in Doctor Who just to name one.



The Questions





Q:

Hey Chad,

What do you think of this Bill Simmons' idea: there is a 5-year waiting period before voting on the Oscars? It might get lower ratings because the movies are 5 years old. Also studios won't like it because they won't get the Oscar bump so they would be less campaigning of truly crap award nominations.
 However, you get the same arguments with sports hall of fames . We have clarity of the 5 year wait instead of the "in the moment" travesties of Oscar pasts. Examples of this would be Shakespeare in love over saving private Ryan and dances with wolves over Goodfellas. A true best picture/actor/writing/etc would still hold up 5 years later just like a true hall of famer holds up 5 years later. Many times we are too in the moment that we label everything best ever (like breaking bad final season). If people are still talking about it 5 years later, then it must have been really good.

--David



A:



William "Bill" Simmons is a sports columnist, analyst, author, and podcaster. He currently writes columns and hosts podcasts for Grantland.com, which is affiliated with ESPN.com. He is a former writer for ESPN The Magazine and Jimmy Kimmel Live!. Nicknamed The Sports Guy, formerly The Boston Sports Guy, Simmons gained the attention of ESPN with his web site, BostonSportsGuy.com, which earned him a job offer in 2001.



Ok, I do think that waiting 5 years to vote on awards for movies would an interesting idea. If nothing else, the winners would probably be a bit different depending on how controversial the picks for that year are. For instance, Argo might still win, but Crash probably wouldn't from its 2005. I would be anxious to see this process. Here's the problem. While studios do indeed campaign to get a bump in profits, waiting 5 years would not decrease the campaigning completely. I can't speak for every hall of fame out there, but I know there is campaigning and favoritism and flaws with the Rock 'n Roll Hall of Fame. Bands have to wait a specific amount of time to qualify there. If the Oscars did try this system, it might change some aspects, but it would not be perfect either.



The other factor is that while Simmons' idea is admirable, it is a fantasy. If the Academy waited that long to choose winners, fewer people would watch the telecast and thus no one would really care. To the casual viewer at home, that means little, but from a business standpoint, this is important. Studios make money and the Academy makes money off the ceremony being shown to millions. A new method has to be sufficiently beneficial to the parties involved, at least in the movie industry it does anyway. If the major positive of it is that more accurate movies are given prestigious awards, I doubt studios and the Academy will think that is a worthy enough, consistent enough tradeoff to result in less profits.

Here is my own idea. Keep the Oscars the way they are. Every year we all (myself included) complain about they should change. They won't change in a manner that works for everyone and also makes the whole viewing world happy. But what if there was a Movie Hall of Fame? Have an organization like AFI or Sight & Sound get together and hold a ceremony where certain films are given a special title. It doesn't have to "Hall of Fame," but I can't think of a better name off the top of my head. This would be competition for the Academy in terms of prestige and it would satisfy film buffs like myself who disagree with the campaigning and faulty winners each year. So many different awards ceremonies co-exist already. Why not another?



On a side note, I agree that sometimes the Academy and the Golden Globes are too in the moment in how they vote, but IMO Breaking Bad will still be considered one of the greatest shows ever in 5, 10 , 15, and on years.






Q:

Chad I have a question for you, Has there ever been a movie in where you are following the heroes story and it turns out to be a twist ending where the "hero" was actually the bad guy all along? To clarify I mean what if it turned out that Jason Bourne was actually bad, the whole movie we are rooting for him and becoming emotionally invested in the character but then in the end it turns out they tried to kill him because he had maybe committed some horrific crime or something?? Do you think this would work? Like I doubt it could have a sequel but neither did the sixth sense
--blb1983



A:

This is a tough one to answer because you specify "twist" in your question. Off the top of my head, I can't think of any movie similar to Jason Bourne where we follow a main character whose twist is that he is bad or evil. Most of the time the transition from good to evil within a movie is gradual, so the audience can understand why the change is taking place.

In comic book adaptations, we always see good people become villains, but that's not a surprise necessarily and usually the amount of time they are seen as good is short, whereas their stint as a villain occupies the majority of the running time. In addition, the villains are not the main people we're following. If you look at supporting characters, how often do we think they're good when they're actually evil? A lot ( have them). Think of how many times this happens in horror movies. And if we are just discussing controversial figures, the discussion becomes more complicated. Think of Citizen Kane. We could have long debate about how good or bad Charles Foster Kane was.

Also, we need to note that this list does not include anti-heroes because that isn't always the same thing. And we're not talking about villains who become heroes either. That discussion is for another day. If anyone can think of examples that better fit his criteria, feel free to comment. For the record, I even perused my own DVD library for aid in brainstorming.

Warning: You might spoilers ahead!!

Certainly Falling Down is an example, but then again that wasn't a twist. That character lost his shit over a period of time. Falling Down is a 1993 crime drama film directed by Joel Schumacher and written by Ebbe Roe Smith. The film stars Michael Douglas in the lead role of William Foster (credited as "D-Fens"), a divorcé and unemployed former defense engineer. The film centers on Foster as he goes on a violent rampage across the city of Los Angeles, trying to reach the house of his estranged ex-wife in time for his daughter's birthday party. Along the way, a series of encounters, both trivial and provocative, cause him to react with violence and make sardonic observations on life, poverty, the economy, and commercialism. Robert Duvall co-stars as Martin Prendergast, an aging LAPD Sergeant on the day of his retirement, who faces his own frustrations, even as he tracks down Foster.



Another example is Anakin Skywalker, though that isn't quite the same since we know what he will become. Darth Vader, real name Anakin Skywalker, is the central character of the Star Wars saga, appearing as one of the main antagonists of the original trilogy and one of the main protagonists of the prequel trilogy. The character was created by George Lucas and numerous actors have portrayed him. His appearances span all six Star Wars films, and he is an important character in the expanded universe of television series, video games, novels, literature and comic books. Originally a Jedi who was the Chosen One that was supposed to bring balance to the Force, he fell to the dark side due to the machinations of Palpatine. He is also the father of Luke Skywalker and Princess Leia.



Another one I thought about is Jean Grey. She wasn't the sole main character in the X-Men franchise, and readers of the comics knew what would happen, but she qualifies. Jean Grey-Summers is a fictional character, a comic book superheroine who appears in comic books published by Marvel Comics. She has been known under the aliases Marvel Girl, Phoenix, and Dark Phoenix and is best known as one of the founding members of the X-Men, for her relationship with Cyclops, and for her central role and transformation in the X-Men storyline "The Dark Phoenix Saga". Jean Grey is a mutant born with telepathic and telekinetic powers. Her powers first manifested when she saw her childhood friend being hit by a car. She is a caring, nurturing figure, but she also has to deal with being an Omega-level mutant and the physical manifestation of the cosmic Phoenix Force. She has faced death numerous times in the history of the series, the first being when, in her guise as Marvel Girl, she died and was "reborn" as Phoenix, which in time led to her second - though not last - death in the "Dark Phoenix Saga".



Here is one that kinda fits. Granted, Bacon's character becomes evil more in the middle of the film when he rapes a woman, but he did start out as a good person. The more you think on this however, is telegraphed that he'll be turning bad soon enough. Hollow Man is a 2000 American science fiction-thriller-horror film directed by Paul Verhoeven and starring Kevin Bacon, Elisabeth Shue, and Josh Brolin. The film is about a scientist who renders himself invisible, a story inspired by H. G. Wells' The Invisible Man. The film was nominated for an Academy Award for Visual Effects in 2001, but lost to Gladiator.



The clean cut politician everyone loves turns out to be a dirty one. Again, Gosling is the true main character, but Clooney was one of the stars too. The Ides of March is a 2011 American political drama film directed by George Clooney from a screenplay written by Clooney, along with Grant Heslov and Beau Willimon. The film is an adaptation of Willimon's 2008 play Farragut North. It stars Ryan Gosling, George Clooney, Philip Seymour Hoffman, Paul Giamatti, Evan Rachel Wood, Marisa Tomei, and Jeffrey Wright.



>>>Click here for a long list of random characters who went from good to bad.



RANDOMNESS: Cool Movie Dragons



With The Hobbit: The Desolation of Smaug hitting theaters this week, I decided that we should look at some of the awesome dragons that have been unleashed in film history. This is not a "Best Of" list, more a "Off the Top of My Head" list. I would have put Haku from Spirited Away on here, but I couldn't find a good video.

*King Ghidora – The Three Headed Dragon



*Maleficent the Dragon from Sleeping Beauty



*The Dragon from Beowulf (2007)



*The Dragons from Reign of Fire



*Vermithrax Pejorative from Dragonslayer



*The Boneknapper from How to Train Your Dragon: Legend of the Boneknapper Dragon



*The Gringotts Dragon from Harry Potter and the Deathly Hallows Part 2






--Thanks to Misty for my banner.

"The plural of Chad is Chad?"
--From the movie Recount

comments powered by