SPOTLIGHTS
Comics 411 12.11.13: Greatest Marvel Supervillains Edition!
Posted by Steve Gustafson on 12.11.2013

Is Magneto the greatest Marvel supervillain? Plus news and thoughts on changes coming to the Green Lantern universe, Wolverine returning to his early days in Origins II, a look into Batman's future, a review of Inhumanity #1 and more!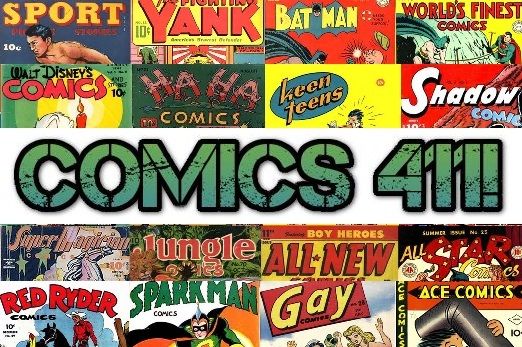 Welcome back to the Comics 411! My name is Steve Gustafson and this is a corner of 411mania reserved for those interested in talking comics! As always, I want to thank everyone who took a few minutes to read and comment last week.


LOOK HERE! I'll be a guest on Raylene's Sirius XM 102 "Celebrity Sex" Vivid Radio Show TODAY (Wednesday, December 11th) at 5 PM PST! We'll be getting down and dirty with celebrity gossip! You don't want to miss this one! Follow her on Twitter @RayleneXXX!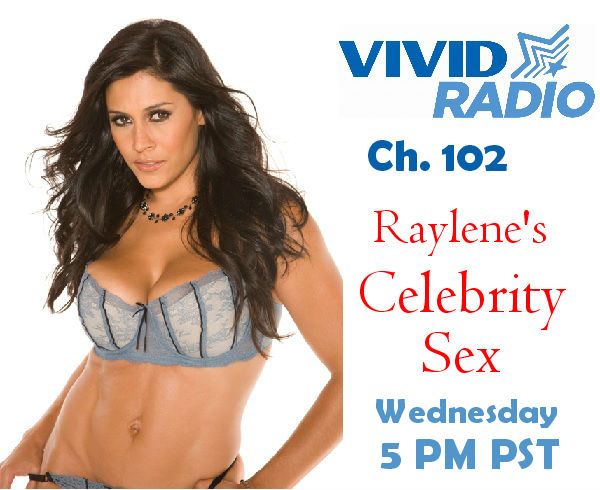 And away we go...

From the minds of Zack Snyder and Bruce Timm and produced by Warner Bros. Animation, this short follows Superman through the years, from his first appearance on the cover of Action Comics #1 to Henry Cavill in this year's Man of Steel...all in two minutes!







READER ROUNDTABLE

Who is the WORST Avenger?. That's the question I posed last week. I presented the choices and you voted. These are the results:

TRIATHLON 18.62%
D-MAN 14.32%
DOCTOR DRUID 13.84%
GILGAMESH 12.65%
THE SENTRY 12.17%
STARFOX 11.69%
STINGRAY 5.01%
DEATHCRY 5.01%
RAGE 3.58%
SILVERCLAW 3.1%


Wow. I'm more than a little surprised that Triathlon won that. I'm not saying he was a classic in the making but he beat out some bottom barrel options. Let's see what you all had to say:

Al_Lobama: "My personal choice for worst Avenger will always be Amadeus Cho. He's the Wesley Crusher of the Marvel Universe. But given the choices we have...

1.) Stingray, Rage, and Silverclaw were reserve members; never full-fledged, full-time Avengers. I'd dismiss them from consideration for semantics sake.

2.) D-Man was never actually an Avenger. Captain America recruited him to become a member, but the Avengers never officially voted him in. Again, semantics.

3.) Dr. Druid was an awful character (despite being created by Stan Lee and Jack Kirby) and will always be remembered as the worst team leader in Avengers history, but that was by design rather than accident. The main reason he was on the team at all was to be revealed as a betrayer secretly working with Nebula, so his being not liked by the audience was essential in order for the big reveal/heel turn to work. The vote should go to an Avenger the creative team tried to make you like and failed miserably.

4.) Never understood Starfox and Gilgamesh or what purpose he served as a character. Was Starfox pointless and uninteresting? Yes. Was Gilgamesh a poor man's Thor? Yes. Were they characters you actively hated with the fiery passion of a thousand suns? Absolutely not.

5.) I think Sentry was bad, but that's probably because I'm an old school fan with old school sensibilities. The reasons I hate him are also reasons why others like him. Not sure if you'd get a universal down vote for him, and that's what you'd need to be considered the worst Avenger.

6.) Deathcry is everything that was wrong, awful and terrible about '90s Marvel. Quite possibly the worst thing Bob Harras has ever put his name to, and that covers a lot of ground! BUT...Deathcry was only an honorary member. Thankfully, she was never granted full membership, and that should disqualify her.

So out of those choices, I choose...wait! Can I vote for the entire cast of Uncanny Avengers?"

ArchieLeach: "I don't understand the hate for triathlon. The way they explained his powers was kinda dumb but I love pretty much everything in the Busiek run"

7poundbag_Com: "I always enjoyed Rage, both with the New Warriors and the Avengers, I thought he had a lot of potential as a new era Hawkeye,

Unfortunately, they blew a lot of his interest with the whole Inferno Mess, killing Granny, and then the ultimate cop-out with his age.

As for worst? How about the Sentry? Just a bad idea. I'm stunned Mr Fantastic didn't make the short list."

Dougie2876 : "Brian Michael Bendis is easily the worst avenger ever."

Thanks again for your comments! Now let's bring on the bad guys! Yes, we're going to look at 10 of the worst (or best, depending on your POV) baddies to set foot in the Marvel universe. Each has a criminal record bigger than most cities but who is the greatest? Who stands out from the crowd as the greatest bad guy in the Marvel Universe? I was going to list some highlights for each but that proved impossible to just select a few for each. They're just THAT bad.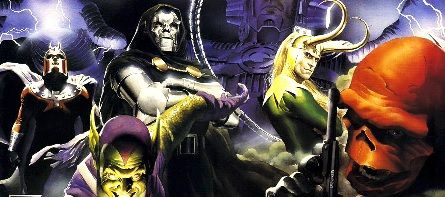 NEWS!

Green Lantern! The Green Lantern universe got a rude awakening during October's "Lights Out" event: Not only has their use of the emotional spectrum been depleting the universe of energy, but their ring-slinging came close to causing the end of the entire universe.

Kyle Rayner, who's now a White Lantern, came to the rescue, refilling the resource of light energy. But nobody's quite sure how long this replenished stash of energy will last — and how close the DCU is to its Lantern-caused end. The end of "Lights Out" also brought about the promised "cosmic makeover" for Green Lantern: New Guardians, the comic starring Rayner, whom the rest of the Green Lantern universe now believes is dead.

The comic is now tackling familiar issues, but with sci-fi flavor, as Kyle is working in secret with the Templar Guardians and Carol Ferris to find an alternative to saving the world with light-powered rings. Newsarama talked to writer Justin Jordan and here are some highlights:

On the new direction and impact of Kyle Rayner after "Lights Out": "It's certainly affected Kyle a lot. The problem for Kyle is that, while he managed to refill the reservoir, he doesn't know how he did it, if he did it right and if he can do it again. So he has some misgivings about the use of the rings. So right now, Kyle and the Templar Guardians are looking for things that are sustainable, ways to help the universe without putting it, potentially, in danger. Kyle is trying to find a way to use the power of the ring responsibly. So the stories are affected, and Kyle's personality is a little different. He's still shaken by "Lights Out," and unsure of what he should be doing. He knows every time he uses the ring, he might be making the universe a worse place. But he hasn't stopped. He's got reasons for that, but deep down he's concerned that those are just rationalizations. In terms of tone, I don't think it's radically different. Some adventures are grimmer than others, and some swing from light to dark within them. The Exuras story we're telling now does that.

On what Brad Walker brought to New Guardians: "Brad is amazing. Consistently. I keep sending him ridiculously difficult things to draw and what he sends back is always better than what I was imagining. A really good example is when I asked him to draw a double-page spread of the Entities sending the Corps across the galaxy. Seriously, that's an awful thing to ask someone to draw, but Brad nailed it. What's really good is that Brad and I groove really well. We approach storytelling similarly, and that really helps in putting out a good book. Brad and Drew Hennessy and Will Quintana really elevate the book. Which makes me look good so, you know, that makes me happy."

On the role of Carol Ferris will play in the comic: "Carol is in the book for the long haul. I'm plotted out through issue #34, and she's there in every one. Carol is struggling with some of the same problems Kyle is, in what should she be doing with the power that she has? Should she be using it at all? And she's got a problem of her own: Hal. Carol needs to love to use her powers and so far, Hal has been that thing she loved. And she does love Hal, I think. But there's being in love with someone and being able to live with them, and Carol has problems with the second part. So for Carol, part of what she's doing out there in space is sorting that situation out, and seeing if there's another way for her to keep the Star Sapphire powers. And if you've been reading the main Green Lantern book, there's a big hint about how the Star Sapphire powers work and, maybe, Carol's future. But, you know, she's kind of seeking a geographic solution to a personal problem, and that tends to not work especially well. And Carol is certainly smart enough and self aware enough to know that."





Batman Spoiler Issue! Writer Scott Snyder announced a change to Batman's scheduling via Twitter. February's Batman #28, originally solicited as the finale of Zero Year, will now feature a special "spoiler issue" story drawn by Dustin Nguyen that jumps forward in the Batman timeline to show a glimpse of what's happening in Gotham City circa summer 2014. March's Batman #29 will then return to the Zero Year time-storyline to conclude that arc with the story originally solicited for February.

"We agreed that with all the crazy stuff that's going to happen in 2014 - and my goal above all in 2014 is to keep things daring and fun - it'd be a thrill to do a total spoiler issue, explained Snyder. "A stand-alone issue that takes place in the near future and reveals all sorts of massive surprises coming to Gotham in the spring and summer of 2014."

Along with showing off a Dustin Nguyen character design of someone who'll be appearing in the February issue, Snyder went on to call the new Batman #28, "a special thank you issue that takes place six months in the future from the present continuity of the DCU, and gives you all sorts of peeks into the craziness planned for 2014."

Snyder's full Twitter message can be read below:

"A bat-announcement!

But first, a thank you to guys for all the backing on ZY from the whole team. I mean it. This is a Batman origin - nothing more sacred or stressful or thrilling to do. We talk about it a lot, me and Greg and co. - how wrong this all could have gone - and to have you guys in our corner this way... just, thank you. This story is something we're putting our all into, and we can't tell you how much the support means to us.

So to the news (and it's good news, don't worry!): as I was finishing Batman #28 last month, I started to feel that the issue seemed very cramped. There are a lot of big moments in it - super storms raging, bat-vehicles whirling - and I was compressing every one into a multi-panel page.

Anyway, I started thinking that maybe we could extend the issue, do something larger - not as large (or pricey) as #24 - we feel your pain - but still big enough to give Greg the space needed to make this issue feel epic on the page, views of the whole city as it shakes...

Still, to extend the issue would put pressure on Greg, and with an issue that has key crime alley scenes and core moments... I didn't want him to have ANY pressure. No one is as maniacal about staying way ahead of his deadlines than brother Greg is and I just thought it'd be cruel to saddle him with extra pages, esp. now, with theholidays. Believe me, if I gave Greg extra pages, he'd finish them ahead of time, no problem, but why put extra work on my partner - and my friend - for being ahead?

Then I started thinking about all the crazy plans we have in BATMAN, and in BATMAN ETERNAL (the weekly), for Gotham of 2014, and I figured: what if, as a thank you to you guys for all the support, we took a month off from ZY right at the halfway point, and instead did a special issue that showed you what's coming up in the world of Batman AFTER ZY? Not an issue that cuts to the present, but one that actually shows you a glimpse of the FUTURE of Batman - Gotham circa summer 2014?

So I got to talking with the other Gotham writers, and we agreed that with all the crazy stuff that's going to happen in 2014 - and my goal above all in 2014 is to keep things daring and fun - it'd be a thrill to do a total spoiler issue. A stand-alone issue that takes place in the near future and reveals all sorts of massive surprises coming to Gotham in the spring and summer of 2014.

After getting the ok from editorial on the issue, I approached pal Dustin Nguyen about drawing it, told him the crazy stuff in it, and he signed on, to my immense gratitude.

So (distilled from all my wordiness) our NEWS IS: the current BATMAN #28 (the finale of Zero Year - Dark City) will now be BATMAN #29. And a new Batman #28 will come out in its place by me, James Tynion and Dustin Nguyen - a special thank you issue that takes place six months in the future from the present continuity of the DCU, and gives you all sorts of peeks into the craziness planned for 2014.

And believe me, the issue will have a lot of surprises. After all the support you've shown us on Batman - and on ZY especially - we owe you BIG. Big like a debt we can never, ever repay, big. But with this issue, we'll try very hard to fill the pages with thank you spoilers.

Thank you guys from the bottoms of our black, twisted hearts.

You are Gotham, always.

And here, I'll post a tease of a new (?) character appearing in the new #28 right now..."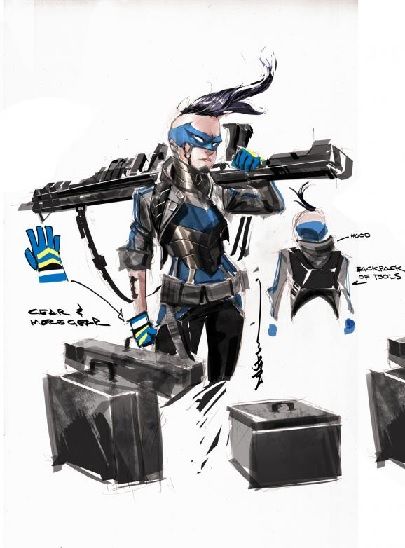 Weapon X! Before Wolverine was Weapon X, he was a little boy trying to deal with a troubled family and the troubles of his burgeoning powers. Told for the first time in the 2001 limited series Origin, it began to to answer the big question of Wolverine's origin but gave readers even more questions. And now, Marvel is returning to the Canadian wilderness to pick up on the story of the distraught youth who would someday become Wolverine in Origin II.

It all begins on December 26, as writer Kieron Gillen and artist Adam Kubert dig into a story that starts with Logan living in the forest as a loner amongst a pack of wolves. Gillen spoke about the series and here are the highlights:

On where Logan is when this series opens up: "The man we saw at the end of Origin was still a long way from the man we read today. The man who we join has found a kind of peace with the Wolves. It's a simpler life in many ways. After everything he lost in Origin, he's managed to find another family. The concept of Wolverine as a loner – who still finds himself with these surrogate families is one of those great ironies of the character. He's haunted, sure. He has rejected civilization, sure. But as we meet him, he's mostly happy. No, that doesn't last."

On Mr. Sinister/Essex involvement in the story: "With this story, we try to keep things as low-key as we can. This is a period story, and having too much of the full on Celestial Majesty of Sinister would break that. This is after his transformation, but we have him basically living as a disgraced scientist, with his true nature hidden. This is him rather than meeting these time travels, meeting mutants in the here and now. That changes things for him, and allows him to study the emergence of the species. One of my working titles for this story was Origin Of The Species. That's what Sinister brings to it."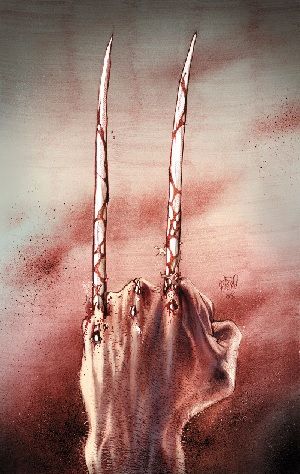 Doctor Spektor! How does magic work in the modern age? That's what Mark Waid is asking in the 2014 Dynamite series The Occult Files of Doctor Spektor. Based on the 1970s Gold Key title of the same name, this new ongoing series follows a Las Vegas-style showman who's made a celebrity career on hunting monsters and unveiling the truth behind mysterious and supernatural events. Waid aims to pull back the curtain on the idea of magic and Spektor is at the forefront, mixing stage magic, real magic and a little bit of theatrics.

Set to debut in April 2014, The Occult Files of Doctor Spektor is part of Dynamite Entertainment's line of titles coming out of the classic Gold Key library. Waid spoke about the series:

On how Waid came to be involved with the Dynamite relaunch of the Gold Key characters: "Dynamite publisher Nick Barrucci talked to me about the big reveal a few months ago and when it comes to cooking up ways to revive forgotten comics characters, I can't seem to keep my enthusiasm in check."

On wanting to do The Occult Files of Doctor Spektor: "The Occult Files of Doctor Spektor plays to two of my fascinations: celebrity and the art of illusion. My take on Doctor Spektor is that he's a Criss Angel-like showman who's built a very telegenic career on the "outing" of vampires, ghouls and ghosts – the paranormal – which are very real in Spektor's world but which he enjoys vanquishing, particularly when there are cameras rolling. But when he himself finds something going on in the world that seems impossible and unbelievable to even him, he dedicates his fortune to investigating it – and the toll it takes on his career and peace of mind is incalculable."


REVIEWS!

Do YOU want to be a reviewer for COMICS 411? Send me an email at stevethegoose@gmail.com to find out how! Take it away, RobF!

Inhumanity #1

By RobF

The Avengers can't catch a break. They just finished beating Thanos and saving the Earth and now there is a Inhuman outbreak. Matt Fraction and Co. bring us Inumanity featuring the resurgence of the Inhumans.

Actually it all began with events shown in Infinity, specifically Black Bolt's gambit to stop Thanos wiping out a generation of Inhumans by unleashing a "terrigenesis bomb," thus awakening the Inhuman sleepers in the human population and causing a massive, worldwide health panic. Meanwhile, Karnak is surveying the wreckage of Attilan and trying to make sense of his vanished king's decisions.

In the beginning Karnak's narration delivers an engaging but largely familiar recounting of what the Inhumans are and how they came to be. But as the issue goes on, Fraction incorporates more elements from Infinity and revises this familiar origin to account for the idea that countless thousands of other Inhumans have been hiding among humanity. The theme of the issue becomes more and more that no one - not Karnak, Medusa, or the Avengers - can really predict where Inhumanity goes from here. The script constantly builds steam until it's shocking conclusion.

Yes Matt Fraction I want to know more. (Unfortunately we have to wait until April for Inhuman).

Olivier Coipel is the primary artist on this issue, though he's also joined by Infinity veterans Dustin Weaver and Leinil Yu. Coipel handles the present-day scenes, while Weaver tackles the Infinity flashbacks and Yu renders the ancient saga of the Inhumans and their first king. It's an interesting idea that works well in a one shot but probably not in a ongoing.

As a result of INFINITY, the face of the Marvel Universe is undergoing a pretty big change. Matt Fraction has done something I didn't think was possible - I care about the Inhumans and can't wait to see what's coming next.


WEBCOMIC of the WEEK!

Do you have a web comic that you want me to push? Send it my way or mention it in the comments so I can take a look and share!

CreasedComics.com. From the site: "Brad Neely was born in Fort Smith, Arkansas on October 26, 1976. He met his wife, Laurie Neely, when they were both 13. While living in Austin, TX he created "Wizard People, Dear Readers" "George Washington" and the Super Deluxe series "I Am Baby Cakes" and "The Professor Brothers." Brad resides in Los Angeles, CA where he has worked as a consultant on "South Park" and created the Adult Swim series "China, IL." He maintains original content on the website creasedcomics.com. Brad and his wife have one daughter, Hannah." Head over to creasedcomics.com!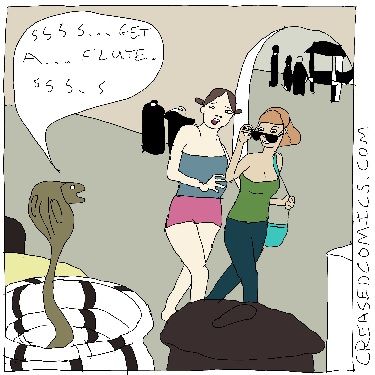 Before I say GOODBYE!
Follow me on Twitter for random bits, news RT's, and updates! Only at http://www.twitter.com/stevethegoose!

My Hollywood gossip (and anything else!) Hollywood 5 & 1!

Are you a fan of 411mania on Facebook? Keep up-to-date on news and contests!

Are you following 411mania on Twitter?
http://www.twitter.com/411mania
http://www.twitter.com/411wrestling
http://www.twitter.com/411moviestv
http://www.twitter.com/411music
http://www.twitter.com/411games
http://www.twitter.com/411mma

If you have some down time and are looking for a great place for great fun, check out Tiger Flash Games!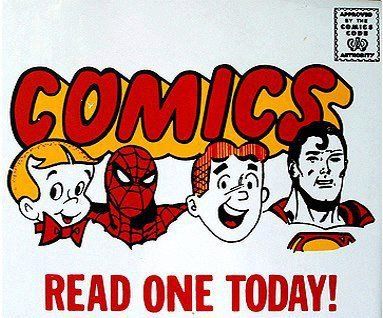 That's all the time I have. See you next week!

comments powered by