SPOTLIGHTS
411 Fact or Fiction Movies/TV 12.13.13: Week 412
Posted by Ben Piper on 12.13.2013

Is Gal Gadot a good choice to play Wonder Woman? Will The Hobbit: The Desolation of Smaug be a step up from its predecessor? 411's Steve Gustafson and Jeffrey Harris debate these topics and more!




Wow. Even though Winter is still a few weeks away officially, it sure as hell feels like it's here already, doesn't it? At this point if it starts to get any colder, I'll have to bust out the thermal underwear.

But you don't want to hear about that, now do you? Of course not. You're here for the Fact or Fiction. This week we've got Steve Gustafson and Jeffrey Harris to kick around. Let's see what they have to say…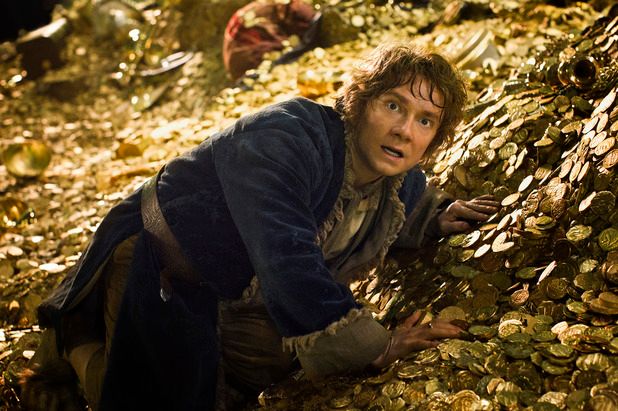 1. The Hobbit: The Desolation Of Smaug will be a step up in improvement from its predecessor.

Jeffrey Harris: Fact. While I personally think splitting The Hobbit book into three movies was a bit much, I still eagerly await The Desolation of Smaug. I'm looking forward to seeing more of Lee Pace and his characterization of Thranduil. And not only that, but we'll actually be getting the dragon Smaug in his full glory, something I've longed to see on film for years. And not only that, he'll be played by Benedict Cumberbatch, one of my favorite actors working today. But this is not just Cumberbatch voicing the character, he actually physically encompassed and did motion capture work for the role as well, which is equally extraordinary to me. Martin Freeman I think was perfectly cast as Bilbo Baggins, so I look forward to seeing more of his journey onscreen and his confrontation with Smaug.

Steve Gustafson: Fact. As Mr. Harris pointed out, three movies is a bit much. I remember watching the first one and thinking, "We have two more?" The definition of "improvement" is different for everyone depending on what they thought about the first film. I'll admit that I'm not the biggest Lord of the Rings fan so I thought The Hobbit was OK. The one thing this movie has in its favor is Peter Jackson knows what worked and what didn't in the first and made adjustments accordingly. The second part looks to have a faster pace so, to me, that will be an improvement.

Score: 1 for 1

2. You'd be down for an X-Men/Fantastic Four crossover movie.

Jeffrey Harris: Fiction. To me, the Fantastic Four and X-Men are not really properties that mesh or can fit together very well. There is Franklin Richards who is a mutant, and he did have a role in the Onslaught storyline in the comics. But we probably never going to see Franklin Richards on film for the foreseeable future. The worlds that these characters operate in are just too different. The merry band of mutants deal with threats related to mutantkind or humanity coming from mutants. The Fantastic Four are not so much heroes as they are a team of scientific explorers as well as a super-powered family. Look how long it took for us just to get the X-Men on film and deal with time travel and the Sentinels. And Apocalypse for that matter. A storyline in which the X-Men and Fantastic Four could coexist and be feasible on film doesn't make sense. The other issue, I'm still not convinced 20th Century Fox actually commits to another Fantastic Four film. We saw what ultimately happened with the Daredevil reboot. The property went back to Marvel, and he will next appear in a Netflix TV series.

Now this could also be a flaw in the comics as well, but it always generally bothered me that the Fantastic Four never seemed concerned about the public perception of mutants and the X-Men. Some of them are arguably their friends. Their son is a mutant, but it's never something they deal with. Arguably, the Fantastic Four as people are not much different than the mutants persecuted in the Marvel Universe. But why does the public accept the Fantastic Four as heroes as not the X-Men? Only because cosmic radiation gave them their powers? Is that really far less scary? But if these teams ever did crossover, someone would have really address and come right down to it and say, "if you think about it, all of us are not quite so different." Why in this universe would the government not try to regulate the Fantastic Four and "cure" them much like the did the mutants like X-Men? A smart writer would have to address and rectify all these issues and make it work on film. And again I think it's not feasible or as easy to ignore as it is in the comics.

Steve Gustafson: Fact. My reasoning is simple. The movie universes are happy to take an overall idea of a comic story and have no qualms with changing it to fit their cinematic vision. While the Fantastic Four and X-Men don't look like they would be a perfect fit, I expect them to make generous tweaks to blend them together. It could be Mr. Fantastic and Beast being college buddies. Maybe Johnny Storm is dating...Storm. They'll make it work. As a fan though, of course I'm down with this crossover! It's the Fantastic Four and X-Men! The potential is huge! Plus, if something cool and creative comes out of it, expect it to trickle down to the comic book.

Score: 1 for 2

3. Brett Ratner directing Beverly Hills Cop 4 doesn't fill you with confidence that the end result will be any good.

Jeffrey Harris: Fact. I will say in Brett Ratner's defense, that I really enjoy watching the first two Rush Hour movies and even Money Talks for that matter. In some ways, you can argue this material is right up his alley. That being said, why Beverly Hills Cop 4, the project that just won't die? I'm still skeptical this will actually happen because I believe Ratner was attached to direct this before and it fell through. Then they tried the TV show concept, and that also fell through. I think the third movie was a good example of the franchise reaching its expiration date, and I just don't see the point of a fourth movie. Instead of a sequel, I would rather see an "original" story. And by "original," maybe something cut from a similar cloth as Beverly Hills Cop, just with new characters and a different story. Now say what you want about Olympus Has Fallen, but the movie was like watching a traditional, fun 1980's action movie. It was more of a Die Hard film than A Good Day to Die Hard. Now Ratner can put together some decent action set-pieces, but other than putting together the duo of Jackie Chan and Chris Tucker, his films have been lacking in strong characterization. Is anyone really that excited to see Axel Foley and Billy goofing off in their 50's?



Steve Gustafson: Fact. I enjoyed the Rush Hour franchise as well. It felt like it had the spirit of a Beverly Hills Cop remake for modern audiences. Why go back and continue the franchise? When you ask someone what they like about Beverly Hills Cop, the only answer you'll get is: Eddie Murphy. It's not like the concept was so mind blowing that it needs to be mined over and over. That's why this project has been in a spin for so long and the TV series flatlined in pre-production. I understand studios believe old movie franchises carry a "built in audience" but the audience for this one is tied to Murphy. Best to let this one fade away and move onto something else.

Score: 2 for 3



Switch!!!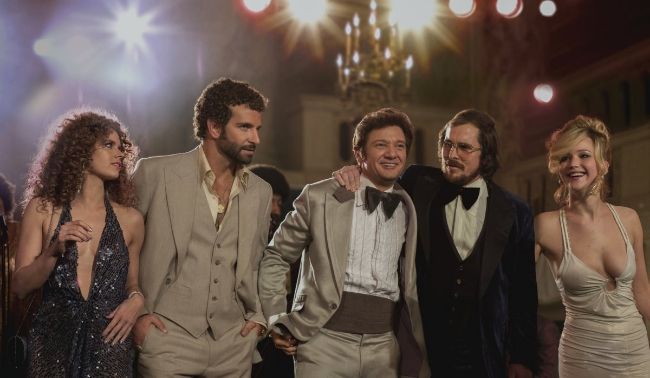 4. American Hustle will be one of the year's best movies.

Steve Gustafson: Fact. Have you seen Christian Bale in this movie? That right there makes this a must see! Not enough? Joining Bale is Bradley Cooper, Amy Adams, Jeremy Renner, Jennifer Lawrence, Robert De Niro, Louis C.K...I could throw a few more names in there but there's some power right there. Surround them with a pretty cool plot based on true events and David O. Russell directing, the man has an ensemble cast dream. This is one film I've been anticipating for some time and I believe it will deliver.

Jeffrey Harris: Fiction. It's got a solid cast and pedigree, but watching the trailer it also looked highly derivative. Not to mention how vague on details and disappointing the trailer was. But do I put it ahead of Saving Mr. Banks, Pacific Rim, Frozen, Gravity, and The Hobbit: Desolation of Smaug? Not just yet.

Score: 2 for 4

5. Gal Gadot is a good choice to play Wonder Woman in the ManOf Steel sequel.

Steve Gustafson: Fiction. So much has been written about this casting, I almost feel bad about beating up on Gal Gadot. It's not her fault. Just about every actress in Hollywood was interested in this role. I point the finger to Zach Snyder because he's not making a Superman movie. This is the Justice League Super Friends. Let's be honest, no matter how big of a trainwreck this movie becomes, we're going to flood the theater to see it. I get the feeling DC is in pure panic mode and will throw a lot of money to make sure this movie has a successful first weekend. And that will be their downfall. In the context of Superman Vs. Batman, Gal's in over her head. Her casting is a real head-scratcher because we don't know the extent she'll be in the movie; it could be a glorified cameo. She doesn't have the box office pull to carry her own Wonder Woman solo film either. While I'll wait for judgment, this movie could be the iceberg that sinks the Justice League.

Jeffrey Harris: Fiction. I don't want to pile more on Gal Gadot after a lot of the garbage that's been written about her, but I'm still waiting to be convinced. I've seen her work in the Fast & Furious movies, and while I think her work was decent, those films were much different than what this new movie needs to be and what a role like Wonder Woman requires. I'm also very concerned about what the heck is going on with this Batman vs. Superman project. At this point, it no longer feels like Batman vs. Superman. Now it comes off like Warner Bros. is gearing up their Justice League movie, and they are going for The Avengers brass ring straight away. The way this move was announced, it comes off like this is more than just a cameo appearance. Based on director Zach Snyder's own words, this will be Wonder Woman's first feature film appearance. So something tells me she will have a very significant role. It seems a lot for a project that already has the unenviable task of rebooting Batman on film after Christopher Nolan's trilogy.

Score: 3 for 5

6. A Grumpy Cat movie is a horrible idea.

Steve Gustafson: Fact. Hollywood is filled with horrible ideas. And horrible remakes. And horrible sequels. And horrible movies based on books. And horrible movies based on board games. The Grumpy Cat meme was funny, to me, a couple of times but it has quickly run its course. Outside the Crazy Cat lady that lives in the apartment down the street, this idea has reached the tipping point and this movie will either fizzle out in pre-production or have a bomb of a first weekend and be available on RedBox a month later. And I don't care WHO they get to voice Grumpy Cat. Not even Bill Murray can save
this one.

Jeffrey Harris: Fact. On the surface, it sounds absurd. I'm not sure how a movie like this can be pulled off. Just because there's a popular meme or web video online doesn't mean it can become a movie. What's next? Keyboard Cat: The Movie? Chocolate Rain: The Movie? A movie for Grumpy Cat just sounds forced. Remember how Hollywood tried to make the GEICO Caveman adds into a TV show? That didn't work either. Just because something sounds like a good idea and you've stumbled onto some sort of clever phenomenon doesn't automatically mean, "let's make a movie." Oh well, the exercise could make for an interesting train wreck at least.

Final Score: 4 for 6

Steve and Jeff agree more often than not. Thanks to them both for stopping by, and see you all again next week!
-BP



TWITTER

http://www.twitter.com/411s_Ben_Piper
http://www.twitter.com/411mania
http://www.twitter.com/411wrestling
http://www.twitter.com/411moviestv
http://www.twitter.com/411music
http://www.twitter.com/411games
http://www.twitter.com/411mma




comments powered by