SPOTLIGHTS
Ask 411 Movies for 12.16.13: I Didn't Write This For the Nookie
Posted by Chad Webb on 12.16.2013

What are some of the best game show moments? Are there any movies that need to be on DVD? All this and more in this week's Ask 411 Movies!







































An "Ask 411 Movies" column would be nothing without questions, so please toss them my way. Why should you ask me instead of using Google? Well, perhaps I'll tell you something you can't find there, or maybe you just like my conversation and soothing words. You can post any questions or thoughts below in the comments section, email me at cthomaswebb@gmail.com, or send me a tweet using the links below:













---




What I Watched This Week



Ok readers, this week's column is a bit short on content. I was initially planning on delivering the Top 10 Pet Peeves and skipping the Ask 411 Movies for today, but it is more convenient to finish up the Top 10 list for this Wednesday. Look for it! Every week in December is pretty busy around my house. What doesn't help are the snow storms. I did manage to see some movies though. R.I.P.D. was really bad, while The Internship and Out of the Furnace were mediocre, albeit in different ways of course. The latter has stellar acting, which is better than the material deserves. The plot lacks the energy the cast brings to it.

The wife and I finished Veronica Mars, which ended rather abruptly and crappily I might add. We both loved the show, but upon perusing the DVD extras for Season 3 we were put off by creator Rob Thomas, who wanted to keep a job so badly he was willing to change the characters any way he needed to for the FBI geared season 4, despite avoiding closure from season 3 and leaving the characters we love in the dust. I also have my doubts about the movie, which Thomas hopes becomes a franchise. Is he kidding? He's lucky this one got made.

If want to know more about my movie tastes, check out my page on Letterboxd by clicking right here. Also, make sure to look at all the great articles and writers at 411, particularly in the Movie-zone because that's where I predominantly am, but all of the zones.


Deaths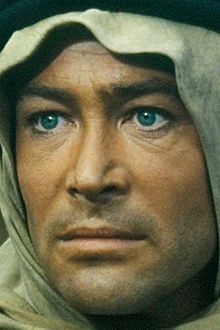 Peter O'Toole passed away Saturday December 14th at the age of 81. He had apparently been ill for a long time, but he died peacefully with his family according to reports. He was nominated for 8 Academy Awards and did not win one until he was given an honorary statue in 2003. It goes without saying that O'Toole was a legend. Lawrence of Arabia is probably his most well-known role and film, but I enjoyed his stunning work in other pictures as well. Among them: My Favorite Year, The Stunt Man, Becket, Ratatouille, King Ralph, and my personal favorite, The Lion in Winter. This news comes about a year after he announced his retirement from acting. His legacy on the screen will no doubt live on for ages. He will be missed.




Tom Laughlin died this past Thursday at the age of 82 due to complications from pneumonia. Laughlin had many hats: an actor, director, screenwriter, author, producer, educator, and activist. He is best known for the Billy Jack franchise. The first two are ok, the others are…not. His promotion of The Trial of Billy Jack would go on to be highly influential on the film industry. He was also in South Pacific and Robert Altman's The Delinquents. He had been married to actress Delores Taylor since 1954 and had three children. He also ran for President of the United States in 1992, 2004, and 2008. My deepest condolences go out to his family and friends.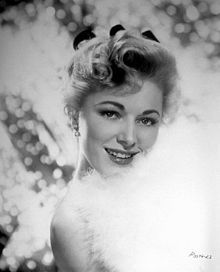 Eleanor Parker passed away Monday, December 9th at the age of 91 due to complications from pneumonia. Parker was nominated for three Academy Awards, one Golden Globe, one Emmy, and she has a star on the Hollywood Walk of Fame. Most articles have mentioned the fact that she was in The Sound of Music and no doubt that is her most well-known part. Since I don't really care for that movie, I'll mention Detective Story, The Man with the Golden Arm, and Caged, the three movies I enjoy her most in. She is survived by four children. My sympathies go out to her loved ones.



The Questions





Q:

Hi Chad,
1. What are your favorite game show moments? Two that come to mind for me are the first winner of Who Wants to be a Millionaire calling his dad on the last question to tell him that he was about to win, and Richard Dawson not being able to hold it together when asking about a pregnancy month during the bonus round.

2. It seems that just about every mainstream movie is available on either DVD or Blu-ray. Not taking into account TV shows (WKRP, Batman, etc.), are there any "holy grail" movies that fans are waiting for to be released on DVD? The only movie I can think of from my childhood is Class Act (with Kid 'n' Play), and I don't think that would qualify.
Thanks,
--Stromi

center>

A:



1) When I was a kid, my game show watching amounted to Family Feud when Ray Combs was the host and The Price is Right if I was lucky. Snow days were particularly exciting because it meant I could stay home and watch Bob Barker. I did see Wheel of Fortune every now and then, along with Jeopardy, but I wasn't an avid watcher of them and the times I dud check in was mostly because it was close to 8PM, when all the primetime programming came on. I did dig some of less popular ones, such as Supermarket Sweep, but never knew when it was on and thus only tuned in every once and while.

But here are some of my favorites, and at the end I'll attach the ones you mentioned for anyone curious:

Crazy Lady on "The Price is Right"-This is hilarious. She goes insane and even scares poor old Bob.



Wedding Proposal – We've seen this type of stuff on shows before, but this is pretty touching and and also crazy



Erik Estrada hits Bill Maher on "Pictionary" – The clip of this occurs at the 00:45 mark and is very funny



Ken Jennings on "Jeopardy" – This isn't necessarily my favorite, but his dominance on the show is worth highlighting



We all think we are so smart sitting at home and solving these, but this is pretty damn bad.



Mucho respect to this woman on "Wheel of Fortune"



One of those "could be correct but isn't" answers.



There's nothing especially memorable about this, but Billy Crystal was somewhat of a $20,000 Pyramid



From Family Feud, this a famous clip where Richard Dawson keeps laughing at the answer given.



…And here's a compilation of a bunch of different clips/moments



Here are the two Stromi was referring to:





2) There are numerous titles that have never been released on DVD. In fact, there are some movies that are only available on Laserdisc if you can believe that. This just happens to be one of my favorite subjects, so much so that I devoted a column entirely to rare and out of print movies, called Nether Regions. Here is one of my columns (with the list of all the titles I covered at the bottom): 1492: Conquest of Paradise. I digress. But when you use the phrase "Holy Grail" it changes the game. We can't really say there are many movies that fit into that category anymore because even if they're not available on DVD, you can usually track down a VHS or find it in full (or in parts) on YouTube, or even via DVD bootlegs. In other words, they are out there, you just have to look hard enough.

But if the desire is not just to see the film, but to help it get the royal treatment on DVD, that's different. When movie buffs talk about "Holy Grail" titles, it is normally in reference to movies that have been destroyed or have never seen the light of day. This would include Orson Welles' original ending to The Magnificent Ambersons, Lon Chaney's London After Midnight, or Jerry Lewis' The Day The Clown Cried. Here is a list of Lost Films. Keep in mind the examples I will display are truly the tip of the iceberg. Every genre is filled with them. Feel free to list your own. But as for existing films that fans want to see on DVD, here are a few:

*The Heartbreak Kid is a 1972 dark romantic comedy film directed by Elaine May, written by Neil Simon, and starring Charles Grodin, Jeannie Berlin, Eddie Albert, Audra Lindley, Doris Roberts and Cybill Shepherd. It is based on the short story "A Change of Plan", written by Bruce Jay Friedman. Jeannie Berlin was nominated for the Academy Award for Best Supporting Actress, and Eddie Albert was nominated for Best Supporting Actor. It is #91 on AFI's 100 Years... 100 Laughs, a list of the funniest American movies ever made.



*Sleuth is a 1972 mystery thriller film directed by Joseph L. Mankiewicz. The screenplay by British playwright Anthony Shaffer was based on his 1970 Tony Award-winning play Sleuth. The film stars Laurence Olivier and Michael Caine, each of whom was nominated for an Academy Award for his performance. This was Mankiewicz's final film.



*Napoléon is a 1927 epic silent French film directed by Abel Gance that tells the story of Napoleon's early years. On screen, the title is Napoléon vu par Abel Gance, meaning "Napoleon as seen by Abel Gance". The film is recognised as a masterwork of fluid camera motion, produced in a time when most camera shots were static. Many innovative techniques were used to make the film. A revival of Napoléon in the mid-1950s influenced the filmmakers of the French New Wave. The film was first released in a gala at the Palais Garnier (then the home of the Paris Opera) on 7 April 1927. Napoléon had been screened in only eight European cities when Metro-Goldwyn-Mayer bought the rights to it, but after screening it in London, it was cut drastically in length, and only the central panel of the three-screen Polyvision sequences were retained before it was put on limited release in the US. There, the silent masterpiece was indifferently received at a time when talkies were just starting to appear. The film was restored in 1981 after twenty years' work by silent film historian Kevin Brownlow.



*Greed is a 1924 American silent film written and directed by Erich von Stroheim and based on the 1899 novel McTeague by naturalist writer Frank Norris. It stars Gibson Gowland as Dr. John McTeague, ZaSu Pitts as his wife Trina Sieppe and Jean Hersholt as McTeague's friend and eventual enemy Marcus Schouler. The uncut version has been called the "holy grail" of film archivists, amid repeated false claims of the discovery of the missing footage. In 1999 Turner Entertainment created a four-hour version of Greed that used existing stills of cut scenes to reconstruct the director's version. Greed was a critical and financial failure upon its initial release, but as early as the 1950s it began to be regarded as one of the greatest films ever made; filmmakers and scholars praised it for its influence on subsequent films.



*Only Yesterday is a 1991 Japanese animated drama film written and directed by Isao Takahata, based on the manga of the same title by Hotaru Okamoto and Yuko Tone. Toshio Suzuki produced the film and Studio Ghibli provided the animation. It was released on July 20, 1991. Only Yesterday is significant among progressive anime films in that it explores a genre traditionally thought to be outside the realm of animated subjects. In this case a realistic drama written for adult, particularly female, audiences. In spite of its subject matter, the film was a surprise box office success, attracting a large adult audience of both sexes. There are two other sought after Studio Ghibli titles: Ocean Waves and The Little Norse Prince.



If you want another list, click here.




--Thanks to Misty for my banner.

"The plural of Chad is Chad?"
--From the movie Recount

comments powered by