SPOTLIGHTS
411 Fact or Fiction Movies/TV 12.20.13: Week 413
Posted by Ben Piper on 12.20.2013

Will Anchorman 2 be a hilarious sequel? Is it too soon for a new Terminator TV series? Are we interested in a sequel to The Rundown? 411's Steve Cook and Bryan Kristopowitz debate these topics and more!




And what is going on with you fine people this week? Have you gotten your Christmas shopping done yet? Lord knows I need to get on that, posthaste. You don't want to wait until the last minute, that's just asking for trouble.

So, Fact or Fiction time. This week we've got Bryan Kristopowitz and Steve Cook. Let's see what they have to say.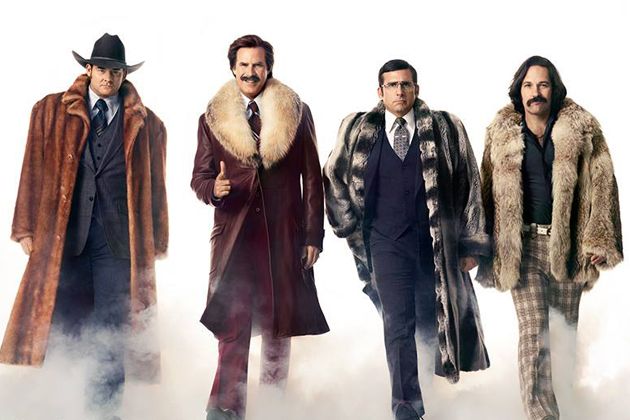 1. Anchorman 2: The Legend Continues will live up to the hype and be a hilarious sequel.

Bryan Kristopowitz: Fact. If the sequel to Anchorman is half as funny as the original then we have a bonafide comedy classic on our hands. The trailers and the TV commercials have been great, and I just can't fathom a situation where Ferrell, McKay and company would phone it in with something like a sequel to Anchorman. I can't wait to see it.

Steve Cook: Fiction. I think this statement is at least half wrong. I have the feeling that this will be a movie that would be considered great if it wasn't a sequel to an amazing original. Anchorman 2 probably won't suck, and might be quite hilarious, but will it be the classic that the original was? Will it have as many lines that are still quoted by people a decade later? I hope I'm wrong and it's a worthy successor, but I don't think it'll live up to the hype.

Score: 0 for 1

2. A reboot of The Naked Gun starring Ed Helms is an idea you can get behind.

Bryan Kristopowitz: Fiction. I like Ed Helms, and I'd probably be all for a reboot of The Naked Gun if Helms was playing someone other than Frank Drebin. Leslie Nielson is, was, and always will be Sgt. Frank Drebin, Detective Lieutenant Police Squad. If Helms was just another member of Police Squad, I'm all for it. But he can't be Drebin. That's just wrong.

Steve Cook: Fact. Hollywood has zero original ideas at this point, right? Just checking. With that being said, I like Ed Helms and it's not like Sgt. Frank Drebin is the first character to have multiple people playing him. I don't rate Helms anywhere near Nielson's level and I'd be pleasantly surprised if he pulled it off, but if they're going to reboot the Naked Gun franchise like they reboot everything else these days, they could make worse choices.

Score: 0 for 2

3. The new trailer for Godzilla has you stoked for the movie.

Bryan Kristopowitz: Fact. Holy hooey I wasn't expecting that. At first I thought I was watching either a recruitment video for the U.S. military or a trailer for some badass video game. But then, when I saw Godzilla's back spikes amid the smoke and debris and whatnot I freaked out a little. That really is Godzilla. Oh, man, Godzilla is back. Yeah!

Steve Cook: Fact. Very visually impressive. I'm sure we said the same thing the last time there was a Godzilla remake, and I will always be partial to the original Godzilla movies with the dubbed-over dialogue because that's just good stuff, but it certainly looks like a box-office smash waiting to happen. Hopefully this one will live up to the hype and won't be met with disappointment like the last one was.

Score: 1 for 3



Switch!!!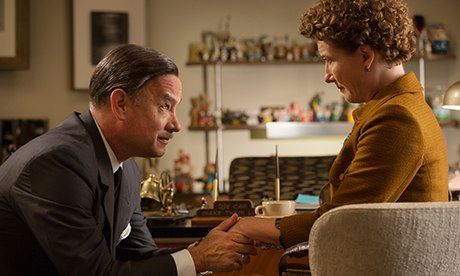 4. Saving Mr. Banks will be one of the best movies of the year.

Steve Cook: Fact. Mary Poppins is one of those movies that somebody makes you watch once, then you never watch it again. I'm not interested in the subject matter at all, but I am a mark for the process of how a movie is made. All the negotiating, the filming, all the backstage stuff…that stuff's right up my alley. Add in what are said to be great performances by the likes of Emma Thompson & Tom Hanks, and this should rate pretty highly in year-end polls.

Bryan Kristopowitz: Fact. With both Tom Hanks and Emma Thompson in the lead roles odds are good that this will either be great or, at best, pretty darn good. Hanks and Thompson very rarely make terrible movies, and with the subject matter at the heart of the story I don't see how it can fail. I'm just shocked there isn't more discussion on how this movie is essentially a Disney biopic about Disney and is sort of like propaganda. I mean, isn't Disney inherently evil?

Score: 2 for 4

5. You'd be interested in a sequel to The Rundown.

Steve Cook: Fact. Why the heck not? The original still rates as one of The Rock's better movies even though it was before he was a bankable box office star. It's gained in popularity since its somewhat disappointing theater run, and a sequel would be a pretty good way to capitalize off that. I like this idea a lot better than the other project Peter Berg's been mentioned with of late, a Friday Night Lights movie based on the amazing TV series that you should watch if you haven't. The series ended perfectly, there's no reason to mess with that. Leave FNL alone, but let Beck come back.

Bryan Kristopowitz: Fiction. I liked The Rundown quite a bit, but it's been a decade since the movie came out and the world has moved on. Steve's right that the movie has gained in popularity over the years, but it's probably best to just leave it alone. The Rock may be a surefire bankable movie star now, but I think he'd be better off doing other movies. Of course, if The Rock did make a second The Rundown I'd end up seeing it anyway. I still don't think it's a good idea.

Score: 2 for 5

6. It's too soon for a new Terminator TV series.

Steve Cook:Fact. Not so much because of The Sarah Connor Chronicles, which had its moments but was ultimately forgettable and in fact I forgot about it until I read this question. No, it's too soon for a new Terminator series because they're already planning another movie trilogy and adding a TV series to it seems like overexposure. I'd offer the largely dull Agents of SHIELD as an example of why supplementing ongoing movie series with a TV series is a bad idea, but Piper would probably get mad and ban me from Fact or Fiction.

(Edit: Nah, you're entitled to your opinion.)

Bryan Kristopowitz: Fiction. While I would advise against doing a Terminator TV show that works in concert with the new movie trilogy as it's just too pre-planned for its own good (you do a TV show after your movie series is a hit. That way you don't spend a butt load of money on something people may not give a flying hooey about), I don't see anything wrong with doing a Terminator TV show in and of itself. If the idea is sound and the producers have someone interested in making it, why not go ahead and do it? The world is always in need of a good sci-fi TV show.

Final Score: 2 for 6

Steve and Bryan don't find much common ground. Thanks to them both for helping out, and see you next week!
-BP



TWITTER

http://www.twitter.com/411s_Ben_Piper
http://www.twitter.com/411mania
http://www.twitter.com/411wrestling
http://www.twitter.com/411moviestv
http://www.twitter.com/411music
http://www.twitter.com/411games
http://www.twitter.com/411mma

comments powered by