SPOTLIGHTS
The Hollywood 5 & 1 12.21.13: Adriana Lima VS Irina Shayk Edition
Posted by Steve Gustafson on 12.21.2013

Irina Shayk faces Adriana Lima in Vs, new rumors about Lex Luthor in Batman vs Superman, Quentin Tarantino hints at doing horror, Jen Selter is your "& 1" Model of the Week and more!




































A WORD FROM STEVE...
Welcome back! How was your week? We're back for another week of hot women, the biggest Hollywood news, and some celebrity gossip! For some additional reading you can check out my Comics 411 and vote on Marvel's Greatest Villain. Or you can check out my Big Screen Bulletin for more movie related news and thoughts! Last week I interviewed Playboy's Miss November, Gemma Lee Farrell!


Who's greeting us this week? None other than Emily Sears! Emily is a model. That's pretty much all I know about her. Does it matter?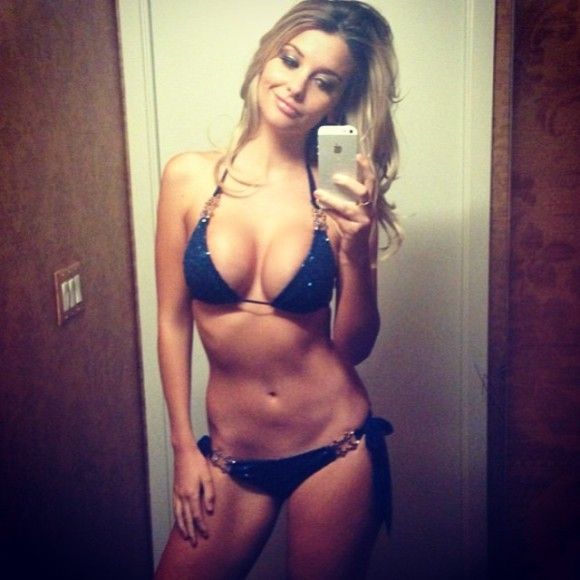 Last week Adrianne Palicki and Eva Mendes went at it. The results:

Adrianne Palicki 51.08%
Eva Mendes 48.92%

We had us a tight little contest! Adrianne sneaked by Eva by a thin margin. Got to say I'm a little surprised at the results. Moving right along though, I read an article this week that Brazil has the hottest women on the planet. Russia was second. So I decided to match up the best from both so Adriana Lima is taking on Irina Shayk in VS!



Adriana Lima VS Irina Shayk










VOTE!




PIC OF THE WEEK!
The comeback continues! Or does it? Here's Lindsay Lohan posting a new selfie to her Instagram account. What does this mean?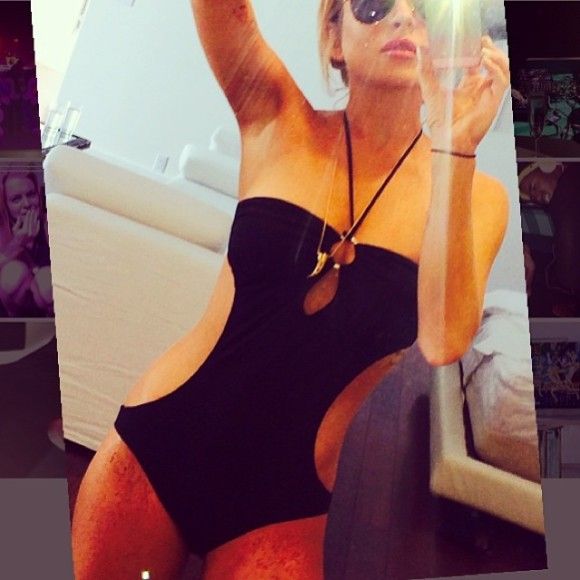 WHAT THE HELL?
In an interview on Watch What Happens Live, Will Ferrell revealed that he will not be starring in a sequel to Elf. Here are highlights:

On Elf 2: "Absolutely not. I just think it would look slightly pathetic if I tried to squeeze back in the elf tights. Buddy the middle-aged elf."

On his favorite and least favorite SNL characters: "My favorite character to play, there's so many to choose from. A canon. Maybe my favorite sketch ... is the Cowbell Sketch, the 'Don't Fear the Reaper.' And the one character I was happy to not play anymore -- this is going to seem odd, but I was forced to play Ted Turner and I never really had a good Ted Turner impersonation. ... It's not a good story. It's the truth, though."

On his least favorite guest host of SNL: "Ugh, Joan Allen. She was a real turd... I mean, you know about Joan Allen."

On meeting George W. Bush: "[Bush] had come to 'Saturday Night Live' to a do a pre-election special ... they asked if I would come and meet the governor because he was huge fan. I could tell he had no idea I was the guy who played him."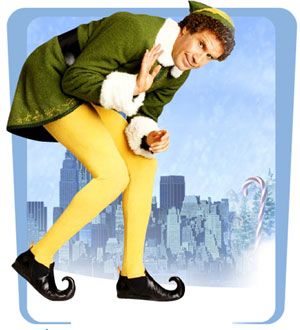 TWITTER-A-GO-GO!
Make sure you're following all the comings and goings around 411mania on Twitter! Follow me for some witty tweets from time-to-time as well. Dana White, Jesse Jane, and Larry Csonka follow me. What are you waiting for?



http://www.twitter.com/stevethegoose
http://www.twitter.com/411mania
http://www.twitter.com/411wrestling
http://www.twitter.com/411moviestv
http://www.twitter.com/411music
http://www.twitter.com/411games
http://www.twitter.com/411mma









Lex Luthor?
According to a report from Variety, Joaquin Phoenix is currently being rumored for a role in Batman vs. Superman. Phoenix is believed to be in line for the role of the main antagonist, which is likely to be Lex Luthor. Here is what Variety has to say about the potential casting:

"Warner Bros. wants the Oscar-winning actor for a role in the upcoming untitled Batman-Superman pic. However, it's very early in the process and even if Warners offers Phoenix a role, it's not clear he would accept as the actor has steered clear of big-budget pics in the past few years, leaning towards movies with a more prestige feel."

Batman vs. Superman is currently scheduled for a July 17th, 2015 release date and at this time stars Henry Cavill, Ben Affleck, Gal Gadot, and Amy Adams.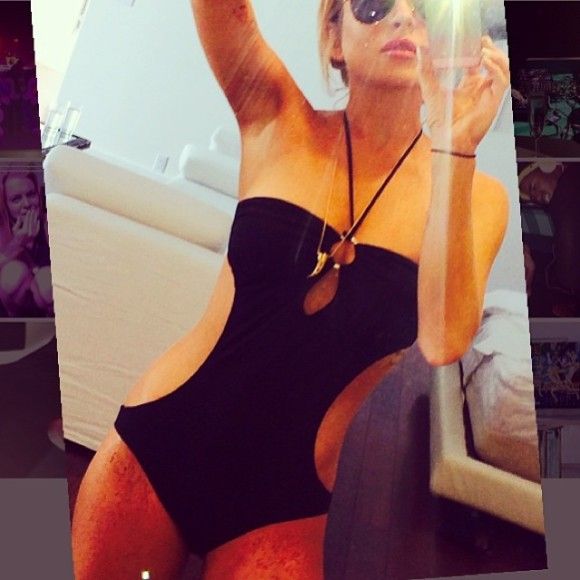 Phoenix as Luthor?




What's next for Quentin?
In an interview with So Film, Quentin Tarantino revealed that he might want to do a horror film in the future. Here are highlights:

On what he wants to do with the rest of his career: "I've done what I wanted to do by the time I was this age. Today, I'm further down the road. There are no genres I absolutely want to do any more, like ticking boxes: 'This, done'. I don't think about Kill Bill 3 that much, asů we already visited them. If there was something I would like to work on again, it would be Honshu's movies, maybe. Or a horror movie, perhaps."

On considering retirement: "There was a time when I said I wanted to stop after 10 movies, but I went back on the idea. OK, it would sound really cool because it's a round number and it would make sense as I would have made three movies per decade, but it's not fixed in time. I still have some more things to do before being done with movies."

On enjoying his career: "Up to now, everything's fine. To me, the last 20 years have gone well: I'm happy with my career, I'm happy to be where I am now, I'm happy with the way my work has been received, inside the cinema industry and outside. But it might not last."




Do you want to see a Quentin horror film?




Avengers!
We all know that Ultron will be the main villain in The Avengers: Age of Ultron, but it appears that a second villain may appear as well. Latino Review claims that they have sources telling them that a second main villain will appear in the film, namely that of Baron Wolfgang von Strucker.

Baron von Strucker is one of the leaders of Hydra, the terrorist organization first seen in the Marvel Cinematic Universe in Captain America: The First Avenger under the direction of the Red Skull. Von Strucker is a former Nazi officer who first appeared in 1964's Sgt. Fury and his Howling Commandos #5. He joined the Nazis early on and was wing commander of the infamous Death's Head Squadron in the comics. Von Strucker avoided war crimes prosecution and was given an age-retarding serum in order to oversee HYDRA's progress in the aftermath of World War II.

The site claims that Martin Csokas (Lord of the Rings) and Dougray Scott (Mission: Imposssible II) are the top choices, though others may be targeted as well. It finally adds that Quicksilver (Aaron Taylor-Johnson) and Scarlet Witch (Elizabeth Olsen) will at least start off the film as Hydra agents.

The film hits theaters on May 1st, 2015.

As previously reported, Paul Rudd has been cast in the title role for Marvel's Ant-Man. Now the studio has publicly confirmed the news, announcing that Rudd will play Henry Pym in the Edgar Wright-directed film.

Kevin Feige said, "When Edgar Wright came to us with the idea of Paul Rudd, we felt a huge sense of relief because the first step in creating any Marvel Studios film is finding the right star. We knew early on that we had found the right person in Paul. When he not only agreed to do it but became as enthusiastic as any actor we'd ever met with about doing the work, we knew we'd found the right guy. We couldn't be more excited for our audiences to see what he's going to do to bring Ant-Man to life."

The film will be released on July 31st, 2015. For those doubting Rudd can handle the badass nature of a superhero, prepare to be sold:





Thoughts?




Oh, Shia!
What the hell? Shia LaBeouf has apologized after failing to credit artist Daniel Clowes for inspiring the actor's directorial debut, a short film called "HowardCantour.com," but LaBeouf's expression of regret may need some clarification of its own.

LaBeouf's short, about an online film critic, included striking similarities to, and often whole sections of dialogue lifted from,Clowes' 2007 comic Justin M. Damiano. Despite the fact that "HowardCantour.com" premiered at the 2012 Cannes Film Festival, however, no one noticed the connection until LaBeouf's film was released online.

"The first I ever heard of the film was this morning when someone sent me a link. I've never spoken to or met Mr. LaBeouf," Clowes told BuzzFeed's Jordan Zakarin in an interview. "I've never even seen one of his films that I can recall -- and I was shocked, to say the least, when I saw that he took the script and even many of the visuals from a very personal story I did six or seven years ago and passed it off as his own work. I actually can't imagine what was going through his mind."

LaBeouf's failings may even extend to his own apology for the incident. As BuzzFeed pointed out, the first tweet he sent out as part of that lengthy mea culpa ...bears a striking resemblance to a Yahoo! Answers post from four years ago:

Merely copying isn't particularly creative work, though it's useful as training and practice. Being inspired by someone else's idea to produce something new and different IS creative work, and it may even revolutionalize [sic] the "stolen" concept.

"I know something about the gulf between critical acclaim and blockbuster business. I have been crushed by critics (especially during my 'Transformers' run), and in trying to come to terms with my feelings about critics, I needed to understand them,"LaBeouf said to Short of the Week when asked about the impetus behind his film. "As I tried to empathize with the sort of man who might earn a living taking potshots at me and the people I've worked with, a small script developed."

After BuzzFeed reported that Clowes was considering legal action against LaBeouf, The Wrap has revealed that a monetary settlement between both parties could be in the offing.

LaBeouf's overture may include a monetary settlement of some kind, though how much wasn't immediately clear, as the film wasn't meant to be a profitable enterprise. But a deal would almost surely include proper credit in the film's credits, which previously made no mention of Clowes' source material.




Thoughts on Shia?




What's the VIDEO BUZZ?
Dawn of the Planet of the Apes is coming! Check out this latest trailer.

What do you think?






Welcome back to the & 1 Model of the Week! It's pretty obvious what this is. A couple pictures of a sexy gal for you to look at before clicking to the next article. This week our & 1 Model is ...Jen Selterl!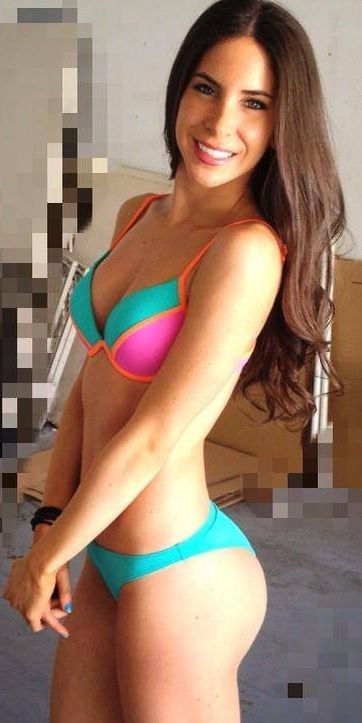 Ladies and Gentlemen, I present...Jen Selter!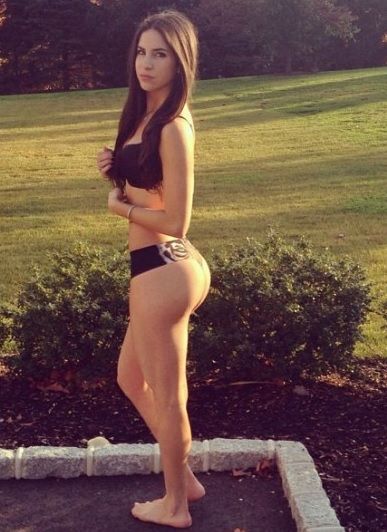 Before I say GOODBYE!
I also do a personal blog where I write about random stuff. The latest? RIGHT HERE ! I started a suicide prevention resource site. Give it a look and share! www.youcanendure.com . If you or someone you know is feeling isolated, don't hesitate to call the National Suicide Prevention Hotline 1-800-273-8255. Finally, if you have some down time and are looking for a great place for great fun, check out Tiger Flash Games!


All pictures courtesy of Maxim Magazine, Complex, Huffington Post, V Magazine, People, FHM, Details magazine, www.cnn.com, and www.imdb.com.
comments powered by