SPOTLIGHTS
The Hollywood 5 & 1 1.04.14: Joanna Krupa Vs Stacy Keibler Edition
Posted by Steve Gustafson on 01.04.2014

Stacy Keibler takes on Joanna Kruper in Vs, rumors of the Rock playing Green Lantern in Batman vs. Superman, the latest on AMC's Breaking Bad spin-off, Katherine Webb is our "& 1" Model of the Week and more!





































A WORD FROM STEVE...
Welcome back! How was your week? We're back for another week of hot women, the biggest Hollywood news, and some celebrity gossip! For some additional reading you can check out my Comics 411. Or you can check out my Big Screen Bulletin for more movie related news and thoughts! Last week I interviewed Playboy's Miss November, Gemma Lee Farrell!

Shia LaBeouf. I'm not going into detail about the latest mess he's made in his attempts to apologize in the least respectful and insincere way possible. That's well documented all over the internet by better sources than I. What I wanted to focus on is his wiki page. Have you seen it? You can check it out here and read it over. Maybe it's because I never took the time to study Shia's life but with his latest incident and follow up, I browsed it over. You know what I think?

I think Shia has been lying to the media for years. The "hippy life". The performing in comedy clubs at age 10. Finding an agent in the Yellow pages and pretending to be his own manager. I think he's either trying hard to be a performance artist or has some serious mental issues that need to be addressed. If I had to guess, he had a rich uncle who helped him get into the business.

The stealing from Dan Clowes? The straw that broke the camel's back. Unlike Amanda Bynes, Shia is burning the wrong kind of bridges in Hollywood.


Who's greeting us this week? None other than Alessandra Ambrosio! Here's Alessandra looking hot in a unique bondage-esque bit of lingerie backstage at a fashion show.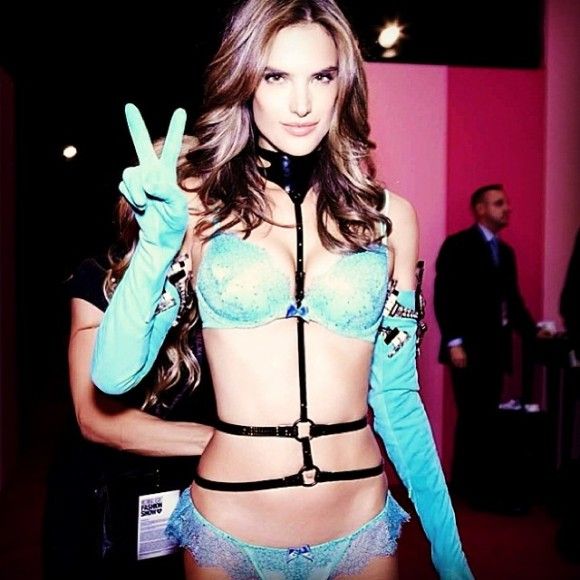 Last week the ladies from the UFC invaded the 5 & 1! Ronda Rousey and Miesha Tate went at it. The results:

Ronda Rousey 58.12%
Miesha Tate 41.88%

Well, well, well. I thought Ronda would win but didn't think it would be as close as it was. In fact, this VS reflected the actual fight. Ronda won but Miesha put up a decent fight. In fact, she kept it close till the end. Maybe Ronda's her own worst enemy. For this week, I did a random Google search and these two names came up. Joanna Krupa and Stacy Keibler. Sounds like a good match up!



Joanna Krupa VS Stacy Keibler










VOTE!




PIC OF THE WEEK!
Marvel has unveiled its Guardians of the Galaxy lineup. Zoe Saldana and Chris Pratt are recognizable enough as Gamora and Peter Quill. In the middle is Rocket Raccoon, voiced by Bradley Cooper. WWE wrestler Dave Bautista is Drax the Destroyer, while the real Groot, the tree looking guy, is voiced by Vin Diesel.

Disney also released a synopsis to help get audiences up to speed long before the movie opens on Aug. 1.

"An action-packed epic space adventure, Marvel's Guardians Of The Galaxy expands the Marvel Cinematic Universe into the cosmos, where brash adventurer Peter Quill finds himself the object of an unrelenting bounty hunt after stealing a mysterious orb coveted by Ronan, a powerful villain with ambitions that threaten the universe. To evade the ever-persistent Ronan, Quill is forced into an uneasy truce with a quartet of disparate misfits Ś Rocket, a gun-toting raccoon, Groot, a tree-like humanoid, the deadly and enigmatic Gamora and the revenge-driven Drax the Destroyer. But when Peter discovers the true power of the orb and the menace it poses to the cosmos, he must do his best to rally his ragtag rivals for a last, desperate stand Ś with the galaxy's fate in the balance."

Directed by James Gunn, Guardians of the Galaxy also stars Benicio Del Toro, Djimon Hounsou, Lee Pace, and Glenn Close.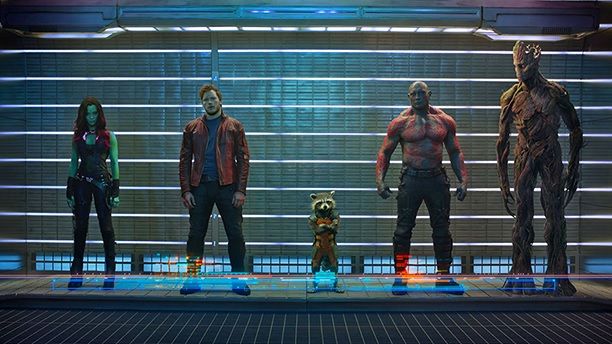 WHAT THE HELL?
Radar Online reports that Olivia Munn's "know it all attitude" is rubbing her Newsroom co-star Jeff Daniels and producer/creator Aaron Sorkin. A source said: "Olivia and Aaron's relationship soured so completely during season two of The Newsroom that it created a poisonous atmosphere on the set. It affected the entire show because Olivia was written to be such a prominent player this season. But by the end of the long shoot, Aaron and Jeff were barely speaking to her, and you can expect that in the third season, her role will be greatly diminished."

Munn, who plays economist Sloan Sabbith on the HBO program, is said to have overstepped her boundaries between the actors and writers on the set. The source added: "Olivia was acting like one of his co-writers instead of like a professional actress, and Aaron didn't appreciate hearing her opinions on everything, especially since he took a real risk in the show's first year by hiring her."

HBO recently revealed that the show's third season will begin airing later this year.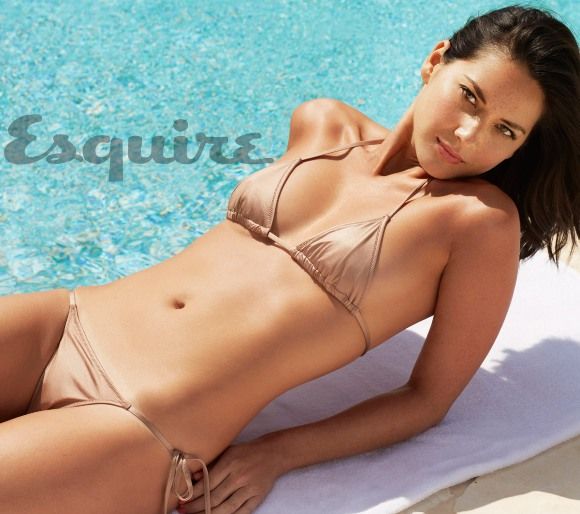 TWITTER-A-GO-GO!
Make sure you're following all the comings and goings around 411mania on Twitter! Follow me for some witty tweets from time-to-time as well. Dana White, Jesse Jane, and Larry Csonka follow me. What are you waiting for?



http://www.twitter.com/stevethegoose
http://www.twitter.com/411mania
http://www.twitter.com/411wrestling
http://www.twitter.com/411moviestv
http://www.twitter.com/411music
http://www.twitter.com/411games
http://www.twitter.com/411mma









TMNT!
Fan blog Idle Hands has a source that claims to have seen the action figures for Teenage Mutant Ninja Turtles which reveals details about the character designs. They may not be exactly how the characters appear in the film but will likely be close. The four turtles have their signature weapons (sais for Raph, swords for Leo, etc) and are "traditional" in their design, although they have "less texture" than the turtles from the 1990s series. The figures also have a "hunched over" posture that was shown in the set photos. Every turtle also appears to have a different physique. Raphael is the most muscular followed by Leonardo. Donatello has a "slimmer, leaner" look while Michaelangelo is the shortest. Each turtle has their colored masks.

Master Splinter has a "very traditional design" with a Fu Manchu style mustache and his hair pulled up in a bun. He wears a "slightly tattered samurai outfit with a blue upper half with gold accents, tan lower belted robes and blocky sandals." Shredder's suit has "pointy edges coming off of absolutely anything" and he is "covered head to toe in metal armor or blades." His helmet is "pseudo-traditional, adopting elements of the classic look". The source, however, said that "he'll be the stuff of ridicule for some time."

Toy Fair 2014 is set to begin in February, so the toys may be featured there.

The film is directed by Jonathan Liebesman and stars Megan Fox as April O'Neil, Alan Ritchson as Raphael, Jeremy Howard as Donatello, Pete Ploszek as Leonardo, Noel Fisher as Michelangelo, Will Arnett as Vernon Fenwick, Danny Woodburn as Master Splinter and William Fichtner as Shredder. It will be released on August 8, 2014.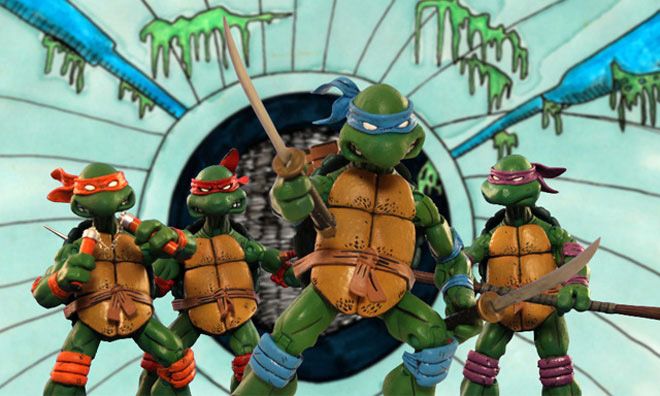 Thoughts?




Breaking Bad!
Speaking to EW, Breaking Bad creator Vince Gilligan said the show's new spin off, Better Call Saul, might jump around in its timeline.

Gilligan on how the show will deal with being a prequel but also showing the future: "We think, by and large, this show will be a prequel, but the wonderful thing about the fractured chronology we employed on Breaking Bad for many years is the audience will not be thrown by us jumping around in time. So it's possible that we may indeed do that, and we'll see the past and perhaps the future."

Gilligan on familiar faces who might appear on the show: "The character that springs to mind would be Mike (Jonathan Banks)," he admits. "That would be a great deal of fun. I would say the sky's the limit, at least theoretically speaking." He does concede, however, that the high profiles the talented cast of Breaking Bad earned during the show's run may make it difficult to snag them for guest spots. "That is a high-class problem that we will have to contend with as we go forward with Better Call Saul, if we do indeed want to touch base with some of these characters."





I'm definitely down with Saul!




Green Lantern!
Another casting rumor! According to Pwinsider.com, Dwayne "The Rock" Johnson has teased a project with DC Comics and Warner Bros. The big rumors is that he has had discussions with Warner Bros. to play the role of Green Lantern John Stewart, a member of the Green Lantern Corps and the Justice League of America. There has been no confirmation at this time, but there has been rumors of both a Green Lantern reboot and the possibility of Lantern being used in the Batman vs. Superman film. Both times, the John Stewart version of the Green Lantern has been rumored.

Earlier this week the year old rumor of Johnson playing Lobo resurfaced as well. Keep checking 411mania.com for updates!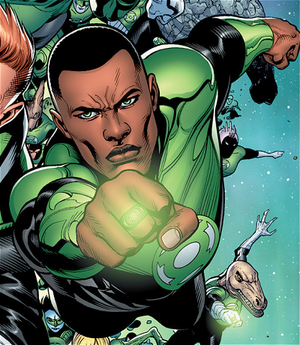 Who should he play?




Oh, Katie!
OK! Magazine reports that Katie Holmes is interested in participating in a possible Dawson's Creek reunion special. An insider claims that Holmes has even gone as far as asking former co-star Michelle Williams to participate in the special as well. The source states, "She wants to make amends with Michelle, even though it's arguable that Michelle was the main aggressor on the [Dawson's Creek] set. Katie's over all that now and she's much more confident and stronger as a person and will let bygones be bygones."

Joshua Jackson is also in for the reunion, who thinks that if Holmes and Williams agree to the special, James Van Der Beek "will have no choice but to follow."





Would you watch?




What's the VIDEO BUZZ?
Here is the latest trailer for Bad Neighbors, which opens on May 9thů

Seth Rogen, Dave Franco and Rose Byrne lead the cast of this comedy about a young couple living next to a fraternity house with their newborn baby.

What do you think?






Welcome back to the & 1 Model of the Week! It's pretty obvious what this is. A couple pictures of a sexy gal for you to look at before clicking to the next article. This week our & 1 Model is ...Katherine Webb!!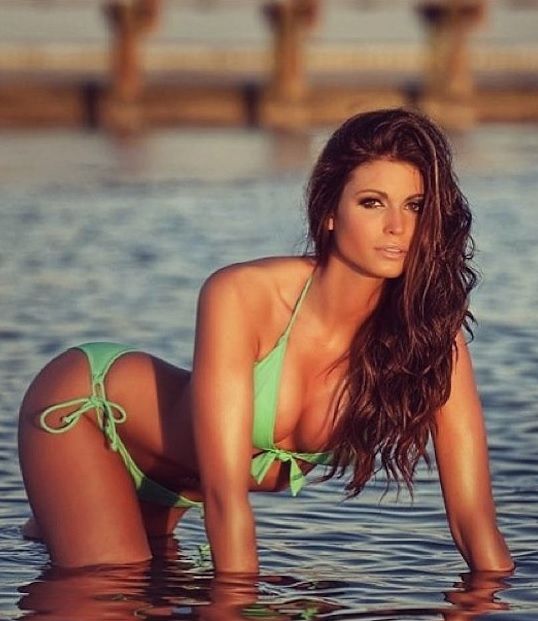 Ladies and Gentlemen, I present...Katherine Webb!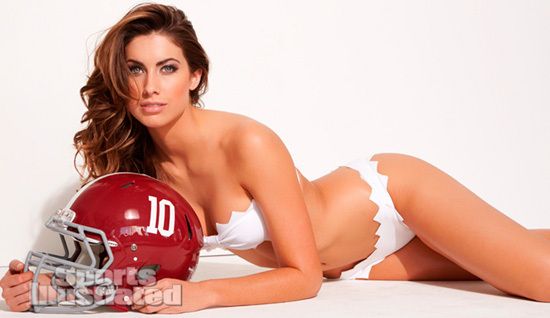 Before I say GOODBYE!
I started a suicide prevention resource site. Give it a look and share! www.youcanendure.com . If you or someone you know is feeling isolated, don't hesitate to call the National Suicide Prevention Hotline 1-800-273-8255. Finally, if you have some down time and are looking for a great place for great fun, check out Tiger Flash Games!


All pictures courtesy of Maxim Magazine, Complex, Huffington Post, V Magazine, People, FHM, Details magazine, www.cnn.com, and www.imdb.com.
comments powered by