SPOTLIGHTS
Ask 411 Movies for 01.06.14: In West Philadelphia Born and Raised...
Posted by Chad Webb on 01.06.2014

Is Maximus from Gladiator one of the greatest character names of all-time? How did Frank Sinatra end up with a guest role on Magnum P.I.? All that and more covered this week in Ask 411 Movies!







































An "Ask 411 Movies" column would be nothing without questions, so please toss them my way. Why should you ask me instead of using Google? Well, perhaps I'll tell you something you can't find there, or maybe you just like my conversation and soothing words. You can post any questions or thoughts below in the comments section, email me at cthomaswebb@gmail.com, or send me a tweet using the links below:













---




What I Watched This Week



Steph and I finally started Almost Human, which has been building on the DVR. I like it so far, but that's only one episode. I am mostly caught up with the movies I needed to see, save for a few. Inside Llewyn Davis was good, not great. Grudge Match was supremely stupid, but also somewhat funny depending on how much you love Rocky and Raging Bull. It was made for those fans after all. I've also been addicted to an iPhone app game called QuizUp lately. It is a time consumer for sure.

On a side note, be on the look out for my Top 10 Best and Worst Posters of 2013 column, not to mention my Top 10 Best and Worst Films of 2013. Both Editor's Note articles are coming soon!

If want to know more about my movie tastes, check out my page on Letterboxd by clicking right here. Also, make sure to look at all the great articles and writers at 411, particularly in the Movie-zone because that's where I predominantly am, but all of the zones.


Deaths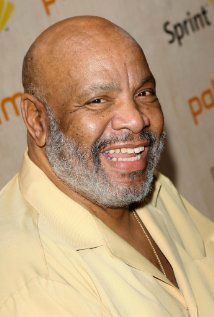 James Avery died December 31, 2013 following complications from open-heart surgery. He was 68 years old. Avery was most well-known for his role as Uncle Philip Banks on The Fresh Prince of Bel-Air starring Will Smith. Avery had an extensive resume, including a lot of voice work. He also performed the voice of Shredder in the 1987 Teenage Mutant Ninja Turtles series. He was married to Barbara Avery. My condolences go out to his family and friends.




Juanita Moore passed away on January 1, 2014 of natural causes. She was 99 years old and before she died Moore was the oldest living Oscar nominee. She received the honor for the 1959 film Imitation of Life. She was the fifth African American to be nominated and only the third in the Best Supporting Actress category. She made her debut in 1949 for the film Pinky and would continue to work in Hollywood off an on. She had roles on TV shows as well as Disney's The Kid from 2000.

In case I forgot to mention a notable death this week, you can always peruse the list yourself by clicking here.



The Questions





Q:

Hello Chad, Happy New Year.

In the episode of Magnum P.I. tilted "Laura" which recently aired on COZY TV they had a really huge special guest star, Frank Sinatra. Was Frank a huge fan of the show and requested a guest appearance or did Selleck heavily recruit him to appear? If so, was this emotionally powerful episode written specifically for his appearance? Note: You can tell Sinatra was getting up there in age, he was really throwing slow punches in the bar fight and climatic confrontation.

Also, the use of Phil Collins Tonight, Tonight Tonight was that a nod/homage/Bogarting of Miami Vice's use of popular music in their episodes? Great sequence during the search in the seedy part of town.
--Paul



A:



Magnum, P.I. is an American television series starring Tom Selleck as Thomas Magnum, a private investigator living on Oahu, Hawaii. The series ran from 1980 to 1988 in first-run broadcast on the American CBS television network. According to the Nielsen ratings, Magnum, P.I. consistently ranked in the top twenty U.S. television programs during the first five years that the series was originally broadcast in the United States.

1) Paul, I'm honestly not doing this out of laziness, but I found a YouTube clip of Tom Selleck telling the story of working with Frank Sinatra to David Letterman that explains your question perfectly and in a much more entertaining manner than I could. If for some reason you have trouble viewing YouTube clips, let me know. Anyway, here it is:



2) I couldn't find any information to suggest that the use of the song "Tonight Tonight Tonight" was a nod or dig at Miami Vice. I will add that this tune is actually by Genesis and not Phil Collins as a solo artist. It is on the Invisible Touch album. In the late 80's, this track was used in Michelob beer commercials, and oddly enough Sinatra had appeared in Michelob commercials. Magnum P.I. also used the Genesis song "Mama" in a season 7 episode called "Death and Taxes." I doubt the incorporation of this music was meant in any other way aside from thinking it worked for the episode. The similarity to Miami Vice is likely just a coincidence. Couldn't find a clip of the scene you mentioned, but here is the music video.



3) And as requested:






Q:

Hey, Chad. Happy New Year.
How do movies and tv shows make decisions on names for characters? Any hard and fast rules on main characters (I remember hearing something about Gene Roddenberry choosing Kirk and Spock because the hard K sound indicates strength)? And are minor or guest roles just kind of random? I imagine it gets very tiresome for long-running series with multiple one-shot guest roles every episode like police dramas.
Thanks!

--Mike R



A:

My gut was simply going to tell you how names are picked is random and different for everything depending on who the creator/writer is, what the source material is, and so forth. While that's true, I decided to use my "Phone a Friend" lifeline and check with Leonard Hayhurst to see if he knew of any tips.

He said that during his college writing classes he was told to keep the names simple. His instructors told him there was no need to get fancy because people usually don't remember character names anyway.

That being said, he also sent me some links that list the top tips for naming fictional characters. I will show you some of them and then post the links at the bottom for more in-depth explanation.

1) Choose names that reflect the character's personality

2) Select a name that symbolizes the character's role in the story or adds subtext

3) Know your era

4) Check root meanings

5) Speak the name out loud

There are others, but I displayed a few of them. To read more, click here and here.



RANDOMNESS: Favorite Movie Character Names



Since we're on the subject, I decided to quickly compile a list of some of MY favorite character names from films. This is not what I consider an all-time best list, nor is this ranked in any order, and it is also not connected to the film's quality. I will do TV names next week perhaps. These are just some names I thought of off the top of my head that I always enjoyed.

*Any name created by Sylvester Stallone fits, but I'll specify Lt. Marion "Cobra" Cobretti from 1986's Cobra and Lincoln Hawk from 1987's Over the Top. Stallone is famous for his ridiculous, cheesy, yet super awesome character names. You either love 'em or hate 'em I suppose.



* Rufus T. Firefly from Duck Soup (1933). This is Groucho Marx's most iconic character and he has a name you just don't forget. Plus, the film is a classic.



*Maximus Decimus Meridius from Gladiator (2000). When Russell Crowe reveals his identity to an Emperor that assumes he is dead and spouts off his full name, it would have anybody scared. This just screams bad-ass!



*Dirk Diggler from Boogie Nights (1997). This Paul Thomas Anderson masterpiece is filled with superb names, but this tops them all. This had so many of us wondering what our own porn name might be. Oh, that was just me? Moving on…



*Alotta Fagina from Austin Powers: International Man of Mystery (1997). Yeah I'm immature, so what? I actually have a bit of a crush on Fabiana Udenio, who portrayed this character. I got a chance to meet her at a convention. I don't care, this is still a funny name.



*Gordon Gekko from Wall Street (1987). I don't know. It looks goofy on paper, but Michael Douglas is so great as this character and just radiates the persona and the name proudly. Often times the actor or actress can make the name better in the long run.



*Jeffrey Lebowski a.k.a. "The Dude" from The Big Lebowski. This one speaks for itself.



* Dr. Strangelove and President Merkin Muffley in Dr. Strangelove or: How I Learned to Stop Worrying and Love the Bomb. Peter Sellers plays three outstanding characters in this Kubrick classic, but these two names are masterful. Not that Group Captain Lionel Mandrake is bad mind you.



*Dr. Egon Spengler from the Ghostbusters movies. Not many people other than Harold Ramis could have rocked this name with the same panache.



*Beatrix Kiddo a.k.a. "The Bride" a.k.a. "Black Mamba" from the Kill Bill movies. Beatrix Kiddo is such a weird name, but it's spectacular in this movie and suits Uma Thurman, as do her nicknames.



I know I left out Tony Montana, Luke Skywalker, Don Vito Corleone, people from Harry Potter and so forth, but I didn't want to pick overly obvious choices. I do realize it's criminal that I didn't spotlight one from the James Bond franchise, but it was hard to narrow that down. Blofeld maybe? Click here for a longer list.




--Thanks to Misty for my banner.

"The plural of Chad is Chad?"
--From the movie Recount

comments powered by