SPOTLIGHTS
The 2013 411 TV Awards 1.06.13: Best Of TV
Posted by Ben Piper on 01.06.2014

Was Breaking Bad the best drama of the year? Did Arrested Development score the top comedy spot? Was Orphan Black named the best new show? The 411 staff takes a look in the 2013 411 TV Awards!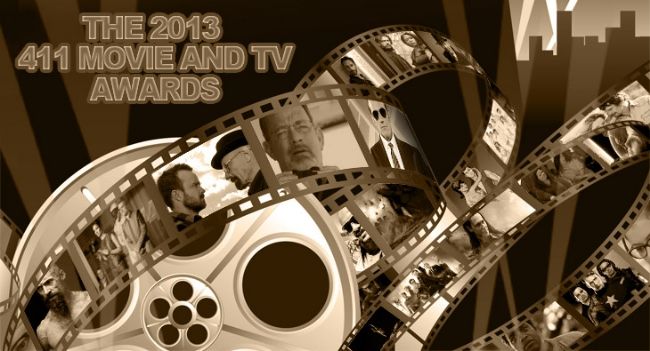 All banners courtesy of Velcronius

Hello and welcome to the first of two installments listing what the 411 staff thought was the very best entertainment that came our way in the year 2013. That's right, it's The 2013 411 Movie/TV Awards! I am your host for these festivities, Ben Piper.

In this first installment, we'll be looking at the TV side of things, and what shows and which actors & actresses working within captivated our attention and held it steadfast over the course of this past year. Both critical successes and fan favorites dominate the proceedings and run the gamut of fare; serious dramas tacking the issues of the day to gritty escapist thrill inducing genre fare to comedies both over the top and understated.

For the record, everyone on the 411 staff was allowed to vote and take part, and everybody that did was allowed up to three choices each in each category in the nominating process, then once it came to final voting it was narrowed down to one vote each for what would become the eventual winners.

I'd like to thank everyone on the staff that voted and took part in shaping this up to what it eventually became. I shall now list them, in no discernible order;

Shawn S. Lealos; Jeremy Thomas; Mike Gorman; Porfirio Diaz; Trevor Snyder; Joseph Lee; Michael Weyer; Steve Gustafson; Al Norton; T.J. Hawke; Chad Webb; Jeremy Wilson; Nolan Woodford; Larry Csonka; Bryan Kristopowitz; Todd Vote; Tony Acero; John Dotson; Larry Csonka; Terry Lewis; Daniel Wilcox; Robert Cooper; Paul Lapointe; Mathew Sforcina; & Jack McGee

And yes, I voted as well, but it would be kind of weird to thank myself for doing so.

Now with all of that out of the way, let's get to the kudos, with the first category presented by Michael Weyer!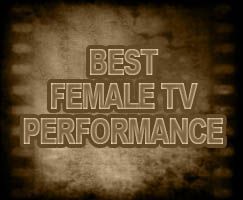 When the Emmy nominations were announced last year, there was a great hue and cry over those snubbed, most prominently Tatiana Maslany for her stunning multi-character role on Orphan Black and Julianna Marguiles for one of the best years yet of The Good Wife. But in a way, that showcases just how strong a year this was for female roles of various types. Scandal gave us Kerry Washington and Bellamy Young as two females who seemed to swap roles of "good" and "bad" as the show developed. Person of Interest had some incredibly fantastic roles for its female leads that show complicated figures in a shadowy world. The sheer number of actresses who turned in stunning, amazing performances is nearly endless: Clare Danes, Jessica Lange, Julie Bowen, Amy Pohler, Mayim Bialik, Edie Falco, Julia Louis-Dreyfus, Angela Bassett, Connie Britton, Hayden Panettiere, Christina Hendricks, Elisabeth Moss, Monica Potter, Taylor Schilling, Robin Wright, Zooey Deschanel and so many, many more. So to be honored as among the "best" of this bunch just speaks volumes to how great the opportunity for actresses in television is now, both drama and comedy, and how they continue to blaze a trail for so many to follow.-Michael Weyer



And The Nominees Are;

Anna Gunn, Breaking Bad
Taraji P. Henson, Person Of Interest
Tatiana Maslany, Orphan Black
Taylor Schilling, Orange Is The New Black
Katey Segal, Sons Of Anarchy




Runner Up: Katey Segal, Sons Of Anarchy: Katey Segal is one of the best performers on my personal favorite drama on television. I should be clear: this is no surprise. That statement could apply to any of the last six seasons of Sons of Anarchy without question and Segal, who has won this award from 411 before, was as good in season six as she has been in any other season. I find it very interesting on a personal note that our two of our nominees were Anna Gunn and Katey Segal, as many people equated Maggie Siff's Tara in the last season to Gunn's Skyler in terms of whether they liked her or not. In a lot of ways Gunn and Segal are opposite sides of a coin and while they both had their traumas over their respective seasons, they ended up in very different places. Yet each of them delivered consummate work as actresses.

Segal, for her part, got to see Gemma in an entirely new place in the sixth season. No longer was she Clay's Old Lady; that was over and now she was simply Jax's mother as far as the club was concerned. And yet Gemma never lost her need to scheme and hold onto her power. There have been six seasons of building to the events that shook down at the end of this season and they finished how we thought they might, but in a way that was somehow still shocking. And Segal as Gemma carried us all the way through it. She took a character who many times we as audience members have said "that's it, she's lost my sympathy forever" and took that sympathy back so that we could really feel for her as much as anyone else by the time the finale faded to black. But even while she was being victimized, she never felt powerless. Segal has imbued Gemma with more power and strength than just about any character on network TV, and she gave us one of the top-tier female performances of the year.-Jeremy Thomas

Winner: Anna Gunn, Breaking Bad: I have never understood the sheer hate for Skyler White.

When she won a well-deserved Emmy for her performance this year, Anna Gunn noted the massive slews of fans who had spewed hate, not for her character but to her personally, to the point of death threats. You can say that's a testament to how well Gunn imbued the role but also to how so many people make Walter White the hero and Skyler a horrible person trying to take him down. But in this stunning final year of Bad, Gunn was able to showcase the true heart of Skyler, a woman realizing the man she had loved had turned into an absolute monster and doing her best to hold onto the world as best she could to defend her family. She has often been the voice of reason, telling White his path will end in disaster, to get out while he can and her relief when he seemed ready to turn his back on Heisenberg was evident. But when Hank realized the truth, Skyler decided to stand by her man no matter the consequences. That included the harrowing scene where sister Marie confronts her on knowing all about Walt when Hank was shot, breaking their bond. For Skyler, there's no choice but to go with Walt's plans like shooting the video to set up Hank and figuring it's best to just move on with their lives as best they can.

But in the stunning, brilliant episode "Ozymandias," it all comes crashing down. The realization that Walt has taken part in Hank's murder pushes Skyler to the breaking point, pulling a knife on her husband and struggling with him but staying with their son. The phone call is a marvel of acting on Gunn's part, first shock and disbelief at Walt accusing her of holding him back, then the realization he's doing this to make the cops think Skyler was innocent in all this and the sad realization he still loves her. Their final meeting is amazingly well done, Skyler almost stock-still through it but her expression speaking volumes as Walt finally admits he did all this because he liked it and wants to ensure a future for her, all that he wanted. That is the tragedy of Skyler White, a woman who never intended to be a Lady Macbeth type but pulled into it beyond her measure and doing her best to hold on as she could. A woman as complicated and changing as the series itself, Gunn showcased the brilliance of the show so well, holding her own against an acting genius and showing her own skills. To be the true heart of the best show of 2013 is why Gunn takes top honors here and a great showcase for how less can be far, far more. -Michael Weyer









When we talk about all of the great TV 2013 has given us, we would definitely be remiss if we didn't take the time to point out and reward some of the great performances we've been lucky to witness from some truly talented actors. The category was so stacked that among those who narrowly missed being nominated is a who's who of quality television: Idris Elba, Mads Mikkelsen, Matt Smith, Norman Reedus and previous nominees John Hamm, Timothy Olyphant and Nathan Fillion.

Those that made the cut, however are far from slouches themselves. Two-time Oscar winner Kevin Spacey dipped his toes into the TV waters with Netflix' political drama House Of Cards. Hugh Dancy did excellent work as a man that catches serial killers who thought he was losing his mind in Hannibal. Peter Dinklage stood head and shoulders (see what I did there) above his impressive fellow castmates with his work on HBO's Game Of Thrones. Jim Caviezel was believable as a soft-spoken former CIA badass that saves lives on Person Of Interest. And Bryan Cranston & Dean Norris were both breathtaking as a meth kingpin and the DEA brother in law out to bring him down.

It should be no surprise that one guy completely ran away with it. The only question that remained was who would gather enough votes to be the runner-up. -Ben Piper



And The Nominees Are;

Jim Caviezel, Person Of Interest
Bryan Cranston, Breaking Bad
Hugh Dancy, Hannibal
Peter Dinklage, Game Of Thrones
Dean Norris, Breaking Bad
Kevin Spacey, House Of Cards




Runner Up: Jim Caviezel, Person Of Interest: I think it's safe to say that Jim Caviezel is broadcast TV's ultimate badass (Mark Harmon, of NCIS fame, is probably a close second). On Person of Interest, Caviezel, as ex-CIA/Special Forces operator John Reese, gets to take out the bad guys stinking up the streets of New York City while protecting the innocent from harm... sometimes. At other times, Caviezel's Reese gets to take out the bad guys who are, for reasons that aren't all that important in the long run, trying to take out a fellow bad guy because... again, it's not all that important. As long as "The Machine," the super computer developed by Reese's employer/friend Finch (Michael Emerson), comes up with the number of someone in danger, Reese will track that person down and then deal with the people trying to do that person harm.

And then the "Endgame" storyline happened. Reese's fellow NYC badass Officer Joss Carter (Taraji P. Henson), after taking down the nefarious HR racket, is gunned down by a scumbag dirty cop brilliantly played by Robert John Burke. Within seconds, Reese's life is tragically altered (Carter's is, too, obviously). He loved Carter more than anything in the world (that kiss!). HR was gone. Their work was set to take on a slightly different kind of urgency, a good urgency. And then that goddamn dirty cop came out of the shadows and killed her. Within seconds everything changed for Reese and everything changed for Caviezel. He wasn't just going to be a badass doing a job. No, Caviezel's Reese was set to be a badass (a wounded badass at that) seeking revenge. Nasty, violent, righteous revenge.

Watching Caviezel transform from a competent badass to a solemn, unstoppable killer was a TV wonder to behold. His new mission altered the energy of the show and showed us what Caviezel could do as an actor. Carrying a TV drama is hard enough, but to change the way you're doing it in the middle of a season and maintaining success has to be, in the realm of TV acting, one of the hardest things to pull of; Caviezel nails it and then some. I know he won't get any love from the important people who get to decide what art is (thank you Wes Craven), but I think it's high time that Caviezel at least gets a major award nomination of some kind. He doesn't have to win, but a lone nomination would be cool anyway.

Keep up the good work, Jim. We're all counting on you. -Bryan Kristopowtiz

Winner: Bryan Cranston- Breaking Bad: Things you probably didn't know about Bryan Cranston: his first ever TV appearance was on an old Lifetime show called Crisis Counselor where he played a bisexual husband trying to save his marriage with his pregnant wife, was a Power Ranger villain, was a character named Colt Arrow (Colt Arrow!) on the very first episode of V.I.P. (along with Breaking Bad resident Dean Norris [important: he carried around a rocket launcher!]), provided English voice dubs for anime under the name Lee Stone (Lee Stone!!), provided voice for a number of characters on Clerks The Animated Series, was Woodrow Snider (!!!) in National Lampoon's Holiday Reunion, and was a Neil Diamond impersonator on the show 3rd Rock from the Sun.

Now he's 411's Best Male TV Performer of 2013. What a trip to the top.

Much like the meth game in the quiet city of Albuquerque, there was no competition. It was Heisenberg all the way (well 99% of it anyway). It's not that Walter White was a vicious manipulative borderline unpleasant power monger who felt "cooking" was his best chance to smite his enemies and loved ones. It was that Walter White was a vicious manipulative borderline unpleasant power monger who felt "cooking" was his best chance to smite his enemies and loved ones… and we rooted for him. We fell in love with a monster - granted he was one of the least-monsters of monsters depicted on the show - and it was all thanks to Bryan Cranston. We wanted him to succeed so badly, even if it meant abandoning all natural instincts of humanity for a (mind you) TV character that needed to be stop before he caused trouble again.

And yet there we were – cheering with every step, every lie, every kill. He once poisoned a child to manipulative his partner into killing a drug lord and we think he was brilliant for it!

Here's basically what it comes down to: inside Breaking Bad, Mr. White was a dickbag. Outside the show, he was our dickbag. It helps that his original motives – risking his life for financial tranquility for his family after he settles down for that big dirt nap – were almost as pure as the meth he produced, even if the actual vocation is not. It was later that we learned that it had less to do with family and more to do with Walt's desire to be respected and feared. But Mr. White was such a great character played by such a tremendous guy. We didn't care if his actions led to a loss of innocence or human slaughter. He was our hero – a once chemistry teacher turned aggressive blue-chipper (heh) in a dangerous world of drugs for profit. To White's credit, he would try his best to avoid all the other unlawful activities usually associated in his unlawful environment. He wanted to do things the right way – about as right as dealing high quality meth can be.

Would I have spent all this time writing about one of the most memorable characters in TV history if it wasn't envisioned by the exceptional talents of Bryan Cranston? Tough to say (leaning towards doubtful), but it sure wouldn't be as fun otherwise. I can't think of another actor who could pull turning a meth kingpin into a national treasure quite like Cranston – a feat unto itself! Plus Cranston once disguised himself at Comic-Con by dressing up as himself in a Heisenberg mask. He deserves all the praises. -Porfirio Diaz








As surprising as 2013 turned out to be, the upcoming year offers plenty of new potential. Like Marvel, more comic book properties will push boundaries further and expand their own universes. The Amazing Spider-Man 2 which is suppose to be the start of an extended playground with Sinister Six and a possible standalone Venom movie in the works. X-Men: Days of Future Past will see worlds collide as the old school cast crosses paths with the new school to take down a great threat. Finally, Marvel will take the biggest risk by shooting the MCU into space with the extremely ambitious Guardians of the Galaxy. Let us not forget Rocket Raccoon!

Of course what is another year of movies without attempted reboots of old ideas? One reboot I know many of us are excited for is the upcoming reimagining of Godzilla. Frank Darabont being involved with the legendary Tokyo monster is reason enough to be stoked. We also have the risky reinvention of Robocop directed by Joe Padiha. Some may be cautious about how it will turn out, but others like myself are curious to see if Alex Murphy can successfully return to cinema. One of the more ambitious remakes to head our way this year is the modern take on the musical Annie which will star Beasts of the Southern Wild actress Quvenzhane Wallis in the title role. I'm sure most of our readers are most likely not jumping out of their skins for a musical, but depending on the execution, this is definitely a project to keep your eye on.

2014 will also bring us plenty of sequels as the year progresses. Captain America: The Winter Soldier appears as a solid progression over the first entry. The long awaited follow-up to Sin City will finally be unleashed upon the masses. It will feature almost the entire original cast and a few more familiar faces, including the sexy Eva Green as A Dame to Kill For. I am particularly excited to see 22 Jump Street, the sequel to the 2012 comedy. How they can top the first film is beyond me. That said, I have complete faith in Phil Lord and Chris Miller's humorous direction and style.

We still have plenty of ambitious fresh material to look forward to. Christopher Nolan will make a return to cinema with the highly anticipated sci-fi film Interstellar, and David Fincher is adapting another acclaimed novel with Ben Affleck in Gone Girl. If we're lucky, we also might see an adaptation of Inherent Vice from Paul Thomas Anderson.

With so much potential on approach, it's difficult to be more excited for one thing in particular. It's especially difficult to predict what will exceed expectations and what will disappoint. All that aside, we at 411 have made our select of 2014's Most Wanted. So without any further delay here is 411mania's Most Wanted and our Runner-Up for 2014!-John Dotson



And The Nominees Are;

Captain America: The Winter Soldier
Godzilla
Guardians Of The Galaxy
Interstellar
Sin City: A Dame To Kill For
X-Men: Days Of Future Past




Runner-Up: Captain America- The Winter Soldier: The next movie in the ongoing Marvel Studios series of comic book adaptations is the sequel to Captain America: The First Avenger, Captain America: The Winter Soldier. Directed by Anthony and Joe Russo, The Winter Soldier will have Captain America, once again played by Chris Evans, working directly with S.H.I.E.L.D. and battling a deadly super soldier created by the Russians, The Winter Soldier.

Samuel L. Jackson, Scarlett Johansson, and Cobie Smulders are all back to fight alongside Cap, and screen legend Robert Redford is in it, playing a senior member of S.H.I.E.L.D. The movie, according to various reports on the internets, is said to be inspired by 1970's conspiracy movies, so there will likely be a level of intrigue involved that clearly wasn't there in the first Captain America adventure. And why the heck is Robert Redford in it, beyond the major cash he was likely offered to appear? Is he really going to be a villain (it was all over the internets not that long ago, and I believe Redford himself is the one that let the cat out of the bag)?

And how is this going to help set up the Marvel movie set to be released in August, Guardians of the Galaxy? Because isn't that what everyone starts wondering when Marvel releases these movies? I know that's the first thing I think about.

April can't get here soon enough. I'm sure it will be great. Marvel has a track record to maintain. -Bryan Kirstopowitz

Winner- X-Men: Days Of Future Past: Here at 411 we the people that are at the writers station like to think of ourselves as highbrow serious writers but really we are just fanboys for action set pieces and comic books. With today's blockbuster properties being cornered by Marvel and DC we can't seem to wait for what is to come next. Sure at the moment the interwebs are a little hesitant to embrace a Spiderman Movie Universe that lives outside Marvel films but the same sentiment is not thought at least for the moment when it comes to dem time traveling mutants. Same could be said possibly in regards to the casting announcements for the upcoming Superman/Batman film as it continues to add more and more folk to round out its cast but again, seemingly not a problem when it comes to dem born to be wild X-Men and there upcoming filmography and I believe for good reason.

All hail Matthew Vaughn- I say this out of the gate as this is a man who has championed his most recent work to the world of comics and will do so behind the camera and behind the scenes for the foreseeable future. It is also because of him that X-Men: First Class was even greenlit in the first place and that it was such a rousing success, same could also be said about the Kick Ass films and even Stardust, not to mention his intent to bring Mark Millar's newest work in the medium The Secret Service to the screen, the man just wants comics made for the fans as well for himself and that is something to be admired. Now with all the work that he has been doing its no surprise now that people were weary that he was not returning to the directing chair to helm its sequel after what the first film went thru during production but handing it off to Bryan Singer has got me and other fans of his efforts giddy with at the possibilities. Like what Vaughn has been doing recently Bryan Singer could be tasked with being the first of his kind when he got the first "X-Men" movie to screens all that time ago, the beginning of the Comic Movie Blockbuster was at hand and now it comes full circle.

Most importantly though is that Singer can in my eyes redeem himself for his failure that was Jack The Giant Slayer and Superman Returns by going back to his roots with one of the best X-Men stories ever to come out of the head of Chris Claremont. This is 2nded by the already announced plans of having Singer keeping himself ingratiated in the mutant kingdom by also getting X-Men: Apocalypse off the ground for the trifecta to run its course. All mutants all the time seems to be the motto and though maybe in comics us regular folk seem to have a hard time accepting them, here at 411 we cannot wait to see what they are going to do next. -Paul Lapointe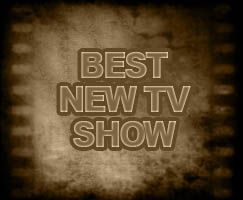 They say we're living in a new golden age of television and who am I to disagree? It speaks to the quality of our nominees for Best New TV Show that we could probably have fielded another list of five other series and not gotten a lot of flak. I mean, we've nominated Hannibal for Best Drama, but it couldn't crack this highly competitive category. Neither could Showtime's pair of highly lauded new shows Masters of Sex and Time of Death. The CW's new Vampire Diaries spinoff The Originals, is a hit, although it finds itself lost in the shuffle of a highly competitive time slot opposite another big-name freshman series Marvel's Agents of S.H.I.E.L.D. and the #1 show on American television, NCIS. New network comedies such as Mom, Trophy Wife and The Michael J. Fox Show are all solid additions to the TV landscape, but it was new cable dramas that cemented this as a banner year for the medium. A&E surprised with Bates Motel, FX delivered new hits with The Americans and The Bridge, BBC America proved they were more than Doctor Who and Top Gear with a bunch of excellent new additions, including Broadchurch (starring the 10th Doctor himself David Tennant). That limited run series was so successful, an American version (still starring Tennant and Anna Gunn) will hit airwaves in 2014.

Perhaps our biggest snubs came from Netflix and The Sundance Channel, two outlets that did almost nothing before this year and really broke through with a slew of new hits. Netflix scored critical raves, numerous awards and new subscribers with House of Cards, Orange is the New Black, Derek and The Fall. Meanwhile three new Sundance series may not have been seen by as many eyeballs as its network and basic cable competitors, but few networks could compete with their outstanding trifecta of debuts – Top of the Lake, Rectify and The Returned.

And those were the programs we didn't nominate.

As for who we did nominate, Fox showed remarkable strength for a network with only 14 hours of primetime a week, placing their own trifecta of new series among our nominees. Brooklyn Nine-Nine's Andy Samberg has made the all-too-often failed jump from SNL player to primetime star in what is 2013's best new comedy. Many may have rolled their eyes when they first heard the premise for Sleepy Hollow (basically The American Revolution, The Book of Revelation and lots of magic and monsters) but the sheer weird crazy of it all has turned doubters into fans, propelled Tom Mison and Nicole Beharie to stardom and made it one of the fall's must-watch hits. Fox's other hit new debut, Almost Human was one of the last new series to debut, but it arrived with a compelling sci-fi concept, a slick look and established star power of its own. NBC, much-maligned over the past decade, delivered one of the most pleasant surprises of the year in The Blacklist,Which has become the network's biggest freshman hit in many, many years and has once again confirmed that James Spader is one of the most watchable, entertaining stars around. Finally, Tatiana Maslany turned in the year's breakout star turn as Sarah Manning (and Alison Hendrix, Cosima Niehaus, Helena among others) on BBC America's awesome new show Orphan Black. Nobody had more of a challenge than Maslany, and her believability as five or six different versions of herself kept Orphan Black from sliding into camp and gimmickry. First rule of Clone Club, don't talk about Clone Club. Unless you're talking about how great Orphan Black is. -Jeremy Wilson



And The Nominees Are:

Almost Human
The Blacklist
Brooklyn Nine-Nine
Orphan Black
Sleepy Hollow




Runner Up: The Blacklist: When something isn't broke you should not have the need to fix it and that something I am referring to is of course, James Spader's ability to chew scenery better then most people can chew tobacco. I mean who doesn't like when a performer or actor they revere is able to just hit that niche so well that people clamour for them to once again take up the reigns. James Spader has made a career of being able to channel the fine line of asshole and antihero, smarm and sleaze or privileged gent with a heart of gold, someway /somehow and I love it. For fans of the The Practice spin off Boston Legal people know this full well and have for years been clamouring for his return and now can fill that void that once was left as James Spader has returned and its glorious. Speaking of scenery chewers, I also miss me some William Shatner on TV.

But in all seriousness though The Blacklist was and is the most successful new show to both premiere on TV for maybe not critical reasons but at least for studio support. First off it is the first show to have been renewed for a full season at 22 episodes out of the gate and then the first again to be renewed for a full 2nd season before even the mid season and holiday TV break which is more then any other show to come out on any network. I mean being a ratings juggernaut is not always an indicator that a show is entertaining or even all that good but when you match "Steff" from Pretty in Pink with a unique spin on a villain of the week procedural show that could spiral any which way but loose its a recipe for success at least in my book and the books of the TV watching world. So for those here at 411 I deem The Blacklist the best new TV show (Runner Up) of the new year for guilty pleasure entertainment value and true unflinching potential.

So for all its stallings and plot holes and acting leaps of logic that is to be had has TVLAND found a new jerkwad to cheer for? Not since House M.D and then Walter White can Red Reddington be far behind, time will tell about that one but I for one will be along for the ride. -Paul Lapointe

Winner: Sleepy Hollow: Okay. So you take a classic, beloved Washington Irving tale and develop a TV show based upon the concept. You change the main character, Ichobod Crane, from being a skinny scared runt to a Revolutionary War badass that knew the likes of George Washington, Thomas Jefferson, and other such notable historical figures personally and transport (via magical time-travel) him to the modern day as a fish out of water. This is due to the headless horseman having returned and the two must battle yet again to either fend off or bring about the Apocalypse.

Sure, the whole premise sounds silly, and the show, and the characters themselves, know this. How they overcome it is by striking a fine balance from taking the situation seriously, but not so much so that it and they forget to have fun. And the show is a whole lot of fun to watch. Not to mention creepy as hell when it needs to be. Not to mention batshit crazy at times. (but in a good, appealing fashion)

Add in a mythology rife with demonology, witch covens (both good and evil), Biblical references, revolutionary war history, and multiple conspiracies to either save or end the world. Mix them all together, and the result is surprisingly enjoyable and not as confusing to follow as one would think to expect.

Led by newcomer Tom Mison as Crane and Nicole Beharie as his modern day counterpart lawwoman Abbie Mills, (whom share an outstanding chemistry with one another) the cast present carries the premise to fruition. From Orlando Jones as Abbie's disbelieving boss, to Fringe's outstanding John Noble in a recurring role as further support to our two heroes.

The end result is what the 411 staff deemed the Best New TV show of 2013. -Ben Piper








Funny shows were definitely not in short supply this past year. So many networks have shows that consistently make us laugh. You may not agree with all of our choices, but if you had trouble locating a humorous series in 2013, what does that say about you? We witnessed the return of a cult favorite as Arrested Development popped up on Netflix with all new episodes. The structure of the season was questionable, but that familiar comedy was just as fulfilling. The Big Bang Theory, still a ratings giant, has continued to be uproarious and reliable as sitcoms tend to be. The same could be said of Parks & Recreation, which has been making people's day for 6 seasons now. And although Trey Parker and Matt Stone have given fans some shaky runs in the past, South Park is still around and still incredibly funny after 17 seasons. But the shining light, whether it be live-action or animated, is FX's Archer, which is insanely great almost every week and continues to get better. If you had trouble locating a worthwhile big screen comedy in 2013, you had oodles to choose from on the small screen. The writers of these shows are constantly upping the ante, trying to raise the bar, and attempting to improve so viewers stick around. These are the choices we feel best represent 2013 in TV comedy. We hope you agree. -Chad Webb



And The Nominees Are;
Archer
Arrested Development
The Big Bang Theory
Parks & Recreation
South Park




Runner Up- Parks & Recreation: You'd think that a show about the Parks & Recreation Department in a town known for it's obesity rates and record breaking sugar consumption would be more about social commentary than comedy, and you'd be wrong. In this writer's estimation, Parks & Recreation taking the Runner's Up spot on this list is a damn shame, but somehow incredibly appropriate as the show is often at its best when its cast of characters strive to succeed and fall short of their goals. And that brings me to the true heart of this show, its characters. They manage to each walk a line between exagerrated stereotypes and unbelievably real people, and because of this end up delivering storylines that are simultaneously hilarious and relatable. We have all had moments where we would have loved to walk into a diner and order ALL of the bacon and eggs, Ron Swanson is just lucky enough to be the man who has done it, and probably more than once.

Leading the Parks & Recreation Department crew is Leslie Knope, perfectly portrayed by Amy Poehler. Her heart is in the right place but all too often she makes impulsive choices that end up getting in the way of her own success. Luckily for Leslie she has an incredible support system around her, that all too often is getting wrapped up in antics of their own. But it is this intersection of out there activities and heartfelt caring that make this show so successful. If we didn't care about this cast of characters we might not follow them on their often wacky paths.

Parks & Recreation is one of our favorite comedies because it brings us well developed characters, spot on writing, and tightly delivered humor. It is a series that has truly grown over its tenure (Go back and watch the first season, a lot of weak moments!) and has become the proverbial well oiled machine. Once you check out this categories winner, why not give the runner up an afternoon of your TV time? You will certainly not be disappointed. -Mike Gorman

Winner- Archer: "You could shut your d**k holster." So yeah, with that particular Pam quote thrown out there, let me just say: Archer is not for everyone. But then, that's the thing about comedy; it really is a personal thing, and F/X's animated spy series makes no bones about where it's going. It's crass, it's extraordinarily un-PC to the point of aiming for offensive, and it's also the funniest show on TV in the last year. A lot of comedic favorites suffered in 2013; Community lost its way without Dan Harmon, South Park has had its ups and downs, How I Met Your Mother has reached "Should Already Have Ended" critical mass and 30 Rock largely limped its way into the finish line. But there were also high points in the comedic field as well and among them was Archer, which stayed on top of its game.

What makes the show so funny, for the record, isn't its liberal use of nudity and profanity. It isn't its constant mocking of PC standards, or even the elements of parody. While those provide elements of humor, what really makes it work so well is its trademark mix of awkward and deeply, hilariously flawed characters thrown into high-stakes situations. The writing by Adam Reed and his team is consistently smart and razor-sharp, giving the talented voice cast all the material they need to soar. The fourth season kicked off by Archer having amnesia and then saw him bond with his father-in-law, help his cyborg ex bring his cyborg archnemesis back from space, tackle human smuggling and even protect the Pope. And each of these plots, as over-the-top insane as they are, all managed to draw non-stop laughter. By the time we were on to a two-part Sealab 2021 parody for the finale we'd seen things that I didn't even think Archer would have the balls to tackle, but they did it and made it look easy. It was easily the funniest show of the year for me. -Jeremy Thomas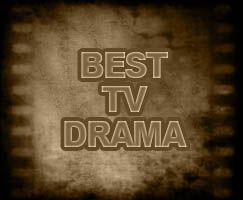 Nothing speaks to how amazing a year 2013 was for dramas then the fact that one of the best shows in recent years ended and yet it didn't feel a terrible loss. Breaking Bad was only one of the slews of fantastic broadcast cable dramas to make this year amazing. Sure, it wasn't perfect as Dexter had one of the worst final years imaginable while Mad Men, Homeland and others had seasons that divided fans. But the successes outdid the minuses: FX gave us another wild year of both Sons of Anarchy and American Horror Story while also debuting the stunning spy drama The Americans. HBO rocked fans with a shocking year for Game of Thrones and Boardwalk Empire while bringing Treme to a fine end. Starz had The White Queen and bid farewell to Spartacus while Showtime gave us the critical fave Masters of Sex. The big story was Netflix unleashing original programming as House of Cards and Orange is the New Black exploded to win fans and critics over. Throw in stuff from abroad like BBC's gripping Broadchurch and Canada's Orphan Black showing the genius of Tatiana Maslany and you had plenty to keep cable lovers busy.

But the networks were far from left out. The Good Wife asserted itself as the best show on network TV and one of the best out there period. It had good company on CBS as Elementary put spins on the Sherlock Holmes mythos while Person of Interest shone brightly in its third year with gripping turns while NCIS continues to be one of the biggest hits out there. Scandal exploded into a water-cooler buzz hit for ABC while NBC gave us another year of the underrated Parenthood and wild show Dracula alongside fun new hit The Blacklist. Meanwhile, FOX had the surprise smash Sleepy Hollow and even the CW got into things as Arrow developed into the perfect comic book series while the criminally underrated Nikita went out in a blaze of glory. All told, this was a terrific year for drama series which made narrowing it down to the best even harder but showcases how 2014 will hopefully build on a great year to remind you how entertaining television can be. -Michael Weyer



And The Nominees Are;

Breaking Bad
Game Of Thrones
Hannibal
House Of Cards
Justified
Sons Of Anarchy
The Walking Dead




Runner-up: The Walking Dead: I'll admit I wasn't the biggest fan of the TV version of Robert Kirkman's The Walking Dead for the first couple seasons as I don't think the minds behind it really were taking advantage of the 'zombie film that never ends' concept. What a difference a year makes then as the show as massively improved for me to bring it alongside my colleagues expectations in a proud runner up as 411's Best TV Drama in 2013.

And what a year it's been. We've had some earth-shattering storylines which seemed to have massive changes for the show and it's characters every couple of weeks. The action has been surprisingly decent and some characters have grown into bigger and better or deserved their demise at the end of their storyarcs, leading to some rather emotional sequences throughout the second half of series 3 and the first part of 4.

I think the reason why it's improved massively for me was the pacing had changed considerably. The prison arc filled up a good season and a half and didn't overstay it's welcome as we also covered the rise and the fall and the rise again of the Governor and Woodbury. That's alot for 16 episodes of TV yet everything feels it's given enough time to cover a certain topic or aspect of the zombie apocalypse and what Rick Grimes and his motley crew of survivors must do to survive.

Throw in some memorable zombie kills, which include the Governor fighting three zombies in a pit hand-to-hand and everyone's favourite sex symbol hick Daryl planting a zombie's head with a car trunk door, and some genuinely moving moments then you see why 2013 was the year for The Walking Dead for me. It's taken it's time to get here but to me, a more than worthy Runner Up in our Best TV Drama category. -Terry Lewis

Winner: Breaking Bad: You want to know the worst part of experiencing the final season of Breaking Bad? "Now stay tuned for a brand new episode of Low Winter Sun on AMC and oh by the way wait until the first commercial break for previews of next week's Breaking Bad because this is not a desperate ploy to keep you from changing the channel after watching another exhilarating episode of the best show ever PLEASE DON'T LEAVE US THIS IS A GOOD SHOW WE SWEAR." (Only in less words while coming off much less desperate.) Because once you heard that part, you knew you had to wait another agonizing week before finding out what Wacky Walt had up his meth-encrusted sleeves, whether Jesse Pinkman was going to die at any point during the season, or whether Saul ever did make it to the fireworks factory.

This was an easy choice. No other show this year managed to captivate and exhaust an audience quite like Breaking Bad, arguably the best series in television history. The amount of precise detail showrunner Vince Gilligan put into each episode is insane – forgot about this season alone. He's been doing his plotting for the entire series, leaving behind a trail of interpretations, red herrings, and crack theories that grew more stimulating as each week moved forward. All the foreshadowing stuff about the Pink Bear and the ricin and the oranges (Yes, the oranges) and the 307 other Chekhov's Gun references? All discussed with great detail, nearly all important to the progress of the story.

But this year –knowing that 2013 would become Walt's and thus the show's final resting place – was especially fierce. Simply put, the second half of Season 5 was amazing. So much so that it stressed everyone out – to the point where it can even question your enjoyment of watching the show! It was where an incredible journey of the cancer-ridden meth-cooking (former) chemistry teacher came to a suspenseful conclusion. It was where the truth no longer hid among the shadows – where everyone got to find out about each other's secrets. It was the season where years of buildup, parallels, and callbacks from series past came together at a compelling pace and exploded right in your face. It was where the "Ozymandias" episode – the show's crowning achievement (besides the finale) where Walter White loses everything – took place and gave us possibly the greatest hour in our viewing lives (not including the time where Chloe Bennet solved cases by running around in a cocktail dress in that one special episode of Agents of SHIELD played on loop).

The last 8 episodes of Breaking Bad made for entertaining television – one that compensated its audience (especially those who really paid attention) with effective storytelling and unpredictable elements. It picked at our brain and it never made us feel stupid about it. Will there ever be another one like it? I really don't know. All I know is Breaking Bad is 2013's best TV show and that Huell will remain in that hotel room for all eternity. -Porfirio Diaz





And with that, this first installment is complete. I hope you enjoyed it. We'll tackle the Movie side of things very soon. See you then.




http://www.twitter.com/411s_Ben_Piper
http://www.twitter.com/411mania
http://www.twitter.com/411wrestling
http://www.twitter.com/411moviestv
http://www.twitter.com/411music
http://www.twitter.com/411games
http://www.twitter.com/411mma




comments powered by