SPOTLIGHTS
Comics 411 1.08.14: Best X-Men Villain Edition
Posted by Steve Gustafson on 01.08.2014

Is Magneto the best X-Men villain of all-time? Plus news and thoughts on Star Wars comics heading back to Marvel Comics in 2015, the mystery surrounding the new Wolverine series, a review of Justice League #26 and more!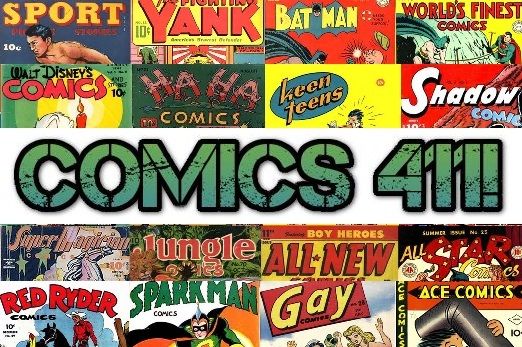 Welcome back to the Comics 411! My name is Steve Gustafson and this is a corner of 411mania reserved for those interested in talking comics! As always, I want to thank everyone who took a few minutes to read and comment last week. Check out my interview with Playboy's Miss November, Gemma Lee Farrell!


And away we go...

The move of the Star Wars comic book license from Dark Horse back to Marvel has made a stir across the internet. Here's a look at what could have been if Star Wars was ever adapted to anime.

Check it out if you haven't already...







READER ROUNDTABLE

The holiday season slowed things down a little so I kept the polls light. Last week we discussed What comic book should never, EVER be considered for a movie. These are the options and results:

The Dark Knight Strikes Again 41%
Trouble 31.71%
Marville 15.45%
Bad Girls 8.13%
Love and Rockets 4.07%

No shock or surprise. The vote is pretty much picking the worst from the bad and The Dark Knight Strikes Again stands on top of the heap. Here are a couple of comments:

Craig L: "Every copy of Trouble should be found, burned then shot into space. Easily the worst thing Marvel have ever done."

CyberVenom: "Movies that should NEVER be made is an interesting topic. It leads one to go immediately to terrible stories. Some tales just can't be, as mentioned with Love and Rockets. I'm gonna go that route with my top 10:

1. Marvel Zombies. No way can they get as graphic as the book AND please the companies. Possible for animation, but still a huge longshot.
2. Marvel vs DC/Amalgam. Companies wouldn't allow, and they'd still have the wrong outcome.
3. Crisis on Infinite Earths. Too much info for the basic movie goer.
4. Kingdom Come. The visuals would be stunning, but the idea is too difficult to pull off.
5. Cerebus. Great books. But its so long. And I don't see the average movie watcher following an aardvark. We will see how Guardians of the Galaxy does.
6. The Infinity Gauntlet. Looks like it will happen, not be Avengers centered. If improperly written, it could lose the universal impact of the comic.
7. Secret Wars
8. The Army of Darkness crossover comics.
9. The Great Lake Avengers (Who am I kidding?!? That can and would rule!)
10. Ambush Bug! He was Deadpool, but without the violence and cussing. Wouldn't work with today's audience"


Very cool list by CyberVenom. I agree with Marvel Zombies but wouldn't be surprised if they try to pull that one off somewhere down the line. And yes, The Great Lakes Avengers would rule!

X-Men. With their rule over the comic book world established, they are making quite an impact in Hollywood. With everyone looking forward to Days of Future Past coming to theaters, the buzz for the next chapter, X-Men: Apocalypse is building fast. While I have no doubt Magneto will take this poll, I'm curious how the rest of the list will pan out. And will anything change after Apocalypse?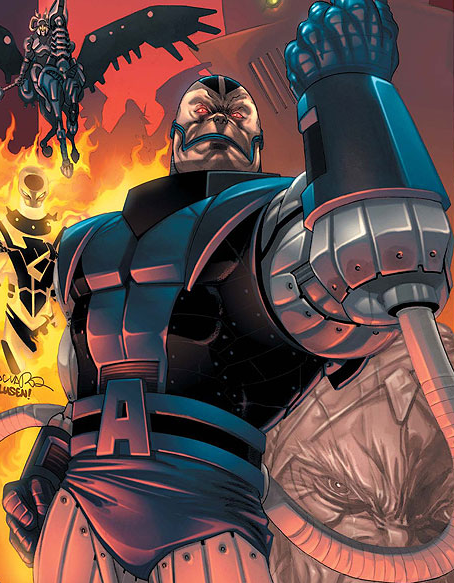 NEWS

Batman! In this week's oversized Detective Comics #27, readers will see how Scott Snyder sees his run on Batman ending. "It's my version of Batman Year 200," said the writer, who's in the midst of a critically acclaimed Zero Year story in the ongoing Batman title. "I'm a huge fan of Paul Pope's Batman: Year 100, and of Batman Beyond, and Dark Knight Returns. I love those future versions of Batman. "So for me, this is me really saying, well, what's mine?" Snyder said.

Snyder did clarify that even though the story is set more than 100 years in the future, readers will get clues about current continuity thanks to what he calls "Easter eggs" he inserted throughout the story. "It is the end, for me," he said. "It's not just a one-off. Whether or not DC would allow it to be the continuity of Batman, in my mind, it is the continuity of the Batman Greg and I are using. So in that way, there are a lot of spoilers in that story for things coming, both in regular Batman, in the series, and hopefully things I can return to."

Snyder's Detective story reunites him with Sean Murphy, his frequent collaborator and co-creator on the current Vertigo series The Wake. The two join an all-star list of creators contributing to the issue, including Neal Adams, Paul Dini, John Layman, Peter Tomasi, Guillem March, Dustin Nguyen, Gregg Hurwitz, and Jason Fabok.

For Snyder, the chance to tell a "Year 2000" story gives him the opportunity to further define the Batman he's writing in the regular Batman title. "There was something Grant Morrison told me once," Snyder said, referring to the writer who recently finished a six-year run on Batman. "Every writer has their own Batman." Snyder explained that although the character has been handled by multiple writers since he was introduced 75 years ago, Batman has gone through an evolution under each writer's pen — creating different versions of him. And while conversing with Morrison at a recent comic convention, Snyder realized he feels as if the Batman he's creating with Greg Capullo is almost a creator-owned character. "[Morrison] said, openly to me, you'll see how your version of Batman is going to die, or go down," Snyder said.

Inspired by Morrison's statement, Snyder said the question he asked himself when writing this week's Detective Comics story was: "What's the end of your Batman?" "Because they all have different psychologies," he said. "You might know the Dark Knight Returns, you might know another version, but what's the end for your particular Batman? Each writer's version of Batman is going to have a different ending. Some will fall to the Joker, some will retire (like in Dark Knight Rises), some will keep fighting until they go down, some will end up in Arkham — whatever it is, what is yours?

"So for me, this is mine. It just happens to be 200 years from now," he added. "And Sean Murphy just killed it."

How would Batman end to you?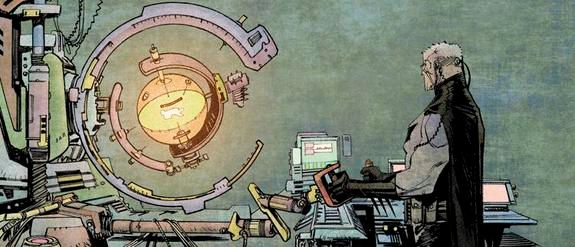 Star Wars! Star Wars comics are heading back to Marvel Comics in 2015, Marvel, Disney, and Lucasfilm announced last Friday afternoon. The news came via a press release, and while not a surprise, still came without the usual fanfare of teasers and pre-release interviews. When Walt Disney Company purchased Lucasfilm, it seemed the writing was on the wall for the Star Wars comic book license to return to Marvel, who published Star Wars comics for nine years in the late 70s and early 80s. That day will come in 2015, as they receive "exclusive rights to create and publish Star Wars comics and graphic novels."

Dark Horse Comics has held the license since 1991, and was praised in the press release for publishing "fan-favorite titles" and "garnering rave reviews." "Dark Horse Comics published exceptional Star Wars comics for over 20 years, and we will always be grateful for their enormous contributions to the mythos, and the terrific partnership that we had," said Carol Roeder, director of Lucasfilm franchise publishing, Disney Publishing Worldwide in the press release. "In 2015, the cosmic adventures of Luke, Han, Leia and Chewbacca will make the lightspeed jump back to Marvel, to begin a new age of adventures within the Star Wars universe."

Dan Buckley, Publisher and President of Marvel Worldwide expressed his excitement for the deal, saying, "Star Wars is one of the most iconic in entertainment history and we are honored to have the opportunity to bring our creative talent pool to continue, and expand Star Wars into galaxies far, far away."

Dark Horse founder Mike Richardson responded to the news immediately, sending out this statement about their time with the license. "All things come to pass. So too, do all licensed deals. I am sad to report that Disney, the new owner of Lucasfilm, has notified us here at Dark Horse of their intention to move the Star Wars publishing license to another of their recent acquisitions, Marvel Comics, beginning in 2015. This will end a partnership that has lasted more than two decades.

"For those who are new to the industry, Dark Horse revolutionized the treatment of comics based on films. After a history of movie properties being poorly handled with little regard for execution and continuity, Dark Horse took a new approach, carefully choosing licenses and approaching them with excitement and creative energy. Our goal was to create sequels and prequels to the films we loved, paying careful attention to quality and detail, essentially treating those films as though they were our own. Star Wars has been the crown jewel of this approach. We began chasing the title as far back as 1989, and with the launch of Tom Veitch and Cam Kennedy's Dark Empire, a new era in comics was born. I'm not ashamed to admit that we were Star Wars geeks, and we have been determined to spare neither effort nor expense in the pursuit of excellence.

"It is ironic that this announcement comes at a time when Dark Horse is experiencing its most successful year ever. For obvious reasons, we have prepared for this eventuality by finding new and exciting projects to place on our schedule for 2015 and beyond. Will they take the place of Star Wars? That's a tall order, but we will do our best to make that happen. In the meantime, 2014 may be our last year at the helm of the Star Wars comics franchise, but we plan to make it a memorable one. We know that fans of the franchise will expect no less. The Force is with us still."






Wolverine Mystery! Marvel Sales VP David Gabriel has given an interview to Diamond Comic Distributors' retailer site in which he talks about the variant cover program, about the Marvel NOW! relaunch, and (more importantly) and what's going on with the new Marvel NOW relaunch of Wolverine!

Wolverine #12 comes out in September 2014 and will have a big time media reveal and that retailers were being encouraged to stock masses of Wolverine #1 with the proviso that they could swap unsold copies, two for one, for a rare variant covered version.

Rumors are saying it will have a famous, big impact death But it seems that whatever happens is also kicking off with #1. Gabriel said, "What's happening starting with Wolverine#1 will have fans, retailers, non-comic readers and more screaming the same manner as what we heard during the Superior Spider-Man launch. At the very least there will be something new and exciting for all types of fans. This is really unlike anything we've done before. I expect we're going to hear about a lot of sec prints across the line, and we're already doing what we can to avoid that… but there will be lots of Hawkeyes, Daredevils, and maybe even Marvel Zombies type series in this mix where the buzz generated will continue to send new fans back into shops looking for these titles week after week!"

Thoughts on what it could be?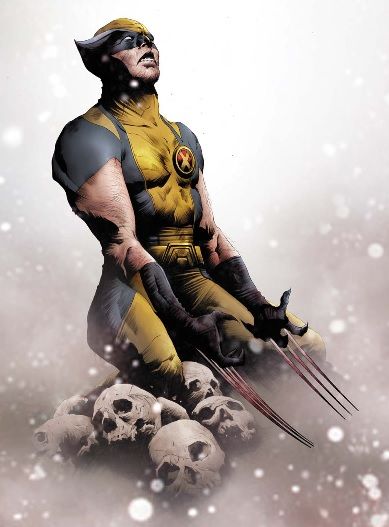 Watcher, No More! Marvel revealed that their next big event series will kick off with a bang...the death of Uatu the Watcher! Titled "Original Sin," the series will be written by Jason Aaron with art by Mike Deodato Jr. and starting this May will run for eight issues over four months.

"It's all the skeletons, all the dark things that you never know, all the interesting and intriguing information — not all of it even bad," Marvel executive editor Tom Brevoort told USA Today. "And it will all expand out into dozens of stories that will cut to the core of who these characters are."

Following the death of Uatu, the original Nick Fury will assemble a group including Captain America, Iron Man, Thor and others to find the culprit, while a second group consisting of the Punisher, Doctor Strange, Emma Frost, Ant-Man and Black Panther handle the investigation on their own.

In addition to the core title, the series will feature tie ins that include Wolverine and Spider-Man, as the Watcher's killer has taken some of his precious artifacts, which has adverse affects on these heroes.

We'll also see a zero issue for "Original Sin" in April, written by Mark Waid with art by Jim Cheung, that will focus on the relationship between Uatu and the new Nova, Sam Alexander, just before the Watcher's death.

Aaron mentions that "Original Sin" is "not a game of Clue," adding "It's not just about guessing which one of these five people pulled the trigger. There's a bigger overall mystery than that."

"Original Sin" debuts this May. RIP Uatu.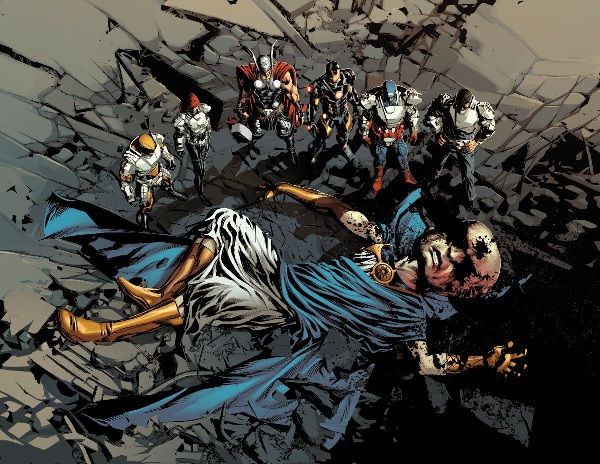 Invincible! A new teaser from Image Comics hints at a big announcement for Robert Kirkman's Invincible at the forthcoming Image Expo. Check it out!


REVIEWS!

Do YOU want to be a reviewer for COMICS 411? Send me an email at stevethegoose@gmail.com to find out how! Take it away, RobF!

Justice League #26

By RobF

Justice League 26 serves as a showcase for not only Power Ring but Grid, Deathstorm, Johnny Quick and several other Syndicate members. While not essential reading this issue does add some much appreciated history on these characters in the new 52.

Geoff Johns and Co. continues to focus on the characters that kicked off the Forever Evil event. The previous two installments have centered on Ultraman and then Owlman so now it's time for some of the other members to stand in the spotlight. The issue starts with the mysterious Grid who benefits from the more in-depth focus here. Grid is a being that just wants to feel something - anything at all. He studies the CS's files in the hope of finding anything that will help him complete his mission. There's also a detailed origin for Power Ring, which contrasts nicely with the traditional Hal Jordan origin. He is a coward, and for spying on his employer a traitor. In the beginning you may have felt that he was a pawn and being used by the Ring of Volthoom but by the end of this tale any sympathy you may have felt for him is long gone.

As for the rest of the characters they get a scant attention from the writer. Johnny Quick and Deathstorm get the minimum amount of attention which is a shame. Perhaps a mini-series would have been a better choice to flesh out these characters and give them the attention they deserve.

Ivan Reis's artwork is great as usual. He has the unique talent for drawing machines and people equally well. Joe Prado's inks and the myriad of inkers contribute well to the story.

The one consistent complaint I have is that the covers do not match the content. It's a little annoying but has not affected my enjoyment of this series. Maybe at some point we'll even see the Justice League again!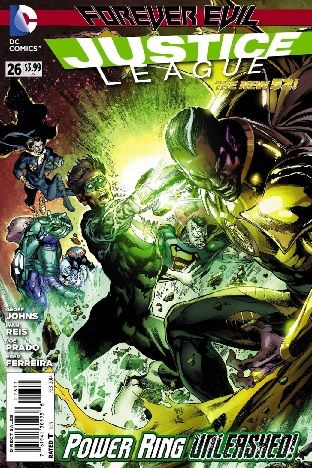 WEBCOMIC of the WEEK!

Do you have a web comic that you want me to push? Send it my way or mention it in the comments so I can take a look and share!

Angry Faerie. Switching gears from the usual funny and odd comics I showcase. If you're looking for something with a strong storyline and some unique characterization, check this one out. Head over to angryfaerie.com!





Before I say GOODBYE!
Follow me on Twitter for random bits, news RT's, and updates! Only at http://www.twitter.com/stevethegoose!

My Hollywood gossip (and anything else!) Hollywood 5 & 1!

Are you a fan of 411mania on Facebook? Keep up-to-date on news and contests!

Are you following 411mania on Twitter?
http://www.twitter.com/411mania
http://www.twitter.com/411wrestling
http://www.twitter.com/411moviestv
http://www.twitter.com/411music
http://www.twitter.com/411games
http://www.twitter.com/411mma

If you have some down time and are looking for a great place for great fun, check out Tiger Flash Games!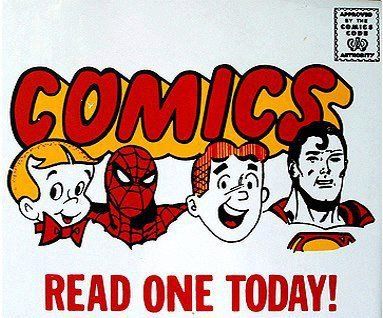 That's all the time I have. See you next week!
comments powered by