SPOTLIGHTS
411 Fact or Fiction Movies/TV 1.10.14: Week 415
Posted by Ben Piper on 01.10.2014

Are we interested in a standalone Boba Fett movie? Will Lone Survivor be a good movie? Will we tune in to the Golden Globes? 411's Arnold Furious and Al Norton debate these topics and more!




And we're back! Did you miss us last week? Needless to say I was busy putting together the Movie and TV Awards for the site, which you can find in the columns section. I wish I can say that they were well received, but since this is the internet we're talking about, yeah, it went about as well as I could have expected.

Anyways, it's Fact or Fiction time. This week we've got Al Norton and Arnold Furious, who asked me to pimp his books. Let's see what they have to say.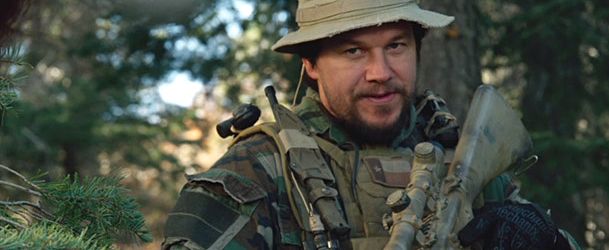 1. Lone Survivor will be a gritty, realistic, very good war movie.

Al Norton: Fiction. I want to say fact, because I like Peter Berg, who adapted the non-fiction book fo the same name into a script and then directed it, and I appreciate how much time he spent with the book's author (Marcus Luttrel, who reportedly moved into Berg's home for a month so they could discuss the events in the book to a degree where Berg would know them inside and out) and with the families of the soldiers who died on the mission. And I guess I am not saying it won't be a good movie, it's just that from what I've seen so far with the trailers, there's nothing that makes me feel that way. My main issue is Mark Wahlberg in that, and this is totally my own fault, I've lost my ability to suspend disbelief with his performances. All I see is Mark Wahlberg. It's why I liked but not loved Ted. Again, totally on me, but then again it's me who's answering these questions, so there.

Arnold Furious: Fiction. I'm with Al on this one. Peter Berg was looking like a pretty decent director until the vacuous Battleship. I didn't think any of his films were outstanding but they weren't bad. Battleship felt like someone else's work. Lone Survivor has already come in for a spot of, albeit liberal, criticism in that it more resembles an advert for the US armed forces than a movie. A similar criticism was levelled at Act of Valor, although that was just a poorly constructed movie, designed to look like a video game. Where you stand on Lone Survivor will depend on how you feel about the armed forces and indeed how you feel about America. If you're into patriotism and you happen to be from the USA, then Lone Survivor could well be something you'd enjoy. For me that makes it a niche market but that's because I'm not American.

Score: 1 for 1

2. You'd be interested in a standalone Boba Fett movie.

Al Norton: Fact. I've never fully understood the way some Star Wars fans latched on to Boba Fett but that was also why I thought the phenomenon was so cool in that it wasn't forced or by design, it just sort of happened. Do I worry that creating an entire back story for him and putting him in the spotlight may take away from that magic? Sure, I mean, people loved the Ropers when they lived upstairs from Jack, Janet, and Chrissy, but put them out on their own and the audience couldn't have cared less. In this case there is a clear audience for it so the box office is pretty much guaranteed, and I love a good bounty hunter "I don't care if you're good or bad/innocent or guilty, this is just my job" story. Hmmm, maybe that could be an upcoming edition of the great 411mania column Ten Deep - the 10 best bounty hunters in TV/movie history. If Colt Seavers isn't # 1, I walk!

Arnold Furious: Fiction. As much as I love Boba Fett as a character I don't particularly want to see a movie surrounding him. Basically because the character is a quiet, keep to himself kinda guy. While Han Solo and company were having adventures in Empire Strikes Back he was lying around in the background, waiting. That's all he really does. Wait. Unless his character got a serious overhaul a Boba Fett movie would have more in common with Drive than Star Wars and I'm not sure there's a market for a that (although, now I think about it, it sounds pretty cool). Maybe a Star Wars bounty hunters mini-series would be a better way of using established characters. I'd love to see how Bosk spends his day off. Another concern would be taking a well-liked existing character and trying to flesh them out. I'll use Hangover III as an example here. Everyone liked Chow in the first movie. He was funny, violent and totally unpredictable but you go and base a movie around him and all his character traits become a weakness for the movie. That's because he was designed as comic relief. Boba Fett was designed to be a bit part in a bigger story. Cool though he looks I'm not sure it'd be a good idea to try and flesh that out into a feature. Although I would totally watch it, as I'd watch virtually anything with Star Wars in the title, that doesn't mean it's a good idea.

Score: 1 for 2

3. A new TV miniseries of Stephen King's The Tommyknockers is an idea you can get behind.

Al Norton:Fact: I loves me a good mini-series and wish TV would do more of them, especially when it comes to book adaptations where two hours or so really isn't enough but a full series is simply overkill. I like the old school programming idea of every night for a week but I know that will so many options now and DVR's so prevalent, it's more likely to do a two hour premiere and then a couple of weeks on the same night each week. Fox has multiple "limited/event series" in the works and those are really more like one season shows. The Tommyknockers has a lot of juicy stuff to work with, including aliens, government conspiracy, romance, and drug/alcohol addiction, so they shouldn't have a problem lining up talented folks to sink their teeth into the material.

Arnold Furious: Fiction. I think my love of the Tommyknockers was somewhat tainted by the 1993 TV mini-series starring Jimmy Smits. Which unfortunately came out just after I'd read the book and was a major disappointment. I'd rather they attempted something else by King instead. The dude writes a book every couple of months. I was always quite keen on Desperation and they could do a second series based on The Regulators, which has the same characters, sort of, but in different roles. Also SyFy has a pretty decent series called Haven, which could incorporate the Tommyknockers into it, or elements thereof. Or may have done already, I've not seen that much of it. Tommyknockers itself being based in the fictional town of Haven. Of course the wheels are already in motion on this one with NBC ordering the mini-series way back in July.

Score: 1 for 3



Switch!!!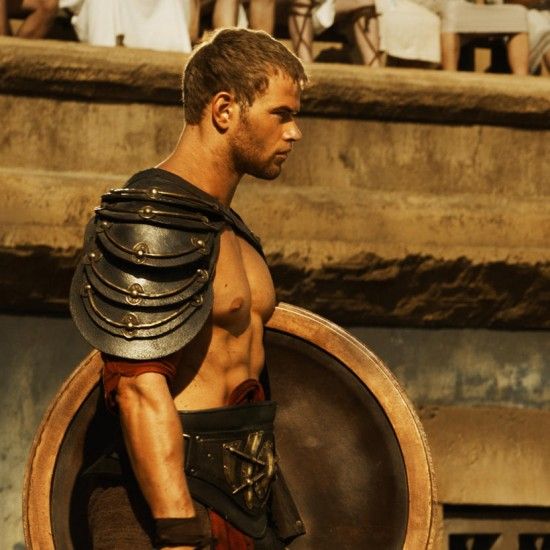 4. Considering it's directed by Renny Harlin, The Legend Of Hercules is gonna suck.

Arnold Furious: Fact. Renny Harlin has to be pretty high on my list of Hollywood Hacks. Guys who went there for the money and then churned out sub-par films in exchange for the almighty dollar. I have seen eight Renny Harlin movies. Renny is fairly capable when it comes to shooting action and you could argue that, plot aside, Die Hard 2, Cliffhanger, Long Kiss Goodnight and even Cutthroat Island are ok. What would worry me is his recent track record, which includes such painfully awful films as Exorcist: The Beginning, with its laughable CGI, and Driven, which is probably the worst film of Sylvester Stallone's career. And that is saying something. His other recent films I've had to canvass opinion from my friends, because I tend to avoid his name nowadays, and they're of the same opinion. He's not made a decent film, let alone a good one, in some considerable time. Once a director gets stuck in that downward spiral there's no coming back.

Al Norton: Fact. The trailer looks like all the same stuff we have seen from Gladiator to 300 to Starz' excellent Spartacus series, and that seems to be extent of what they are marketing the movie on and "buff, scantily clad men do battle with cool but in no way innovative special effects" doesn't get me to buy a ticket. The fact that Harlin is behind the camera certainly doesn't help things; I HATED Die Hard 2 almost as much as I love Die Hard, which is saying something, and he's just not someone who tells stories in a way that interests me.

Score: 2 for 4

5. You plan on tuning in to watch Tina Fey and Amy Poehler host the Golden Globes this weekend.

Arnold Furious: Fiction. But that's only because I stopped watching award shows. They tend to anger up the blood. I'm sure Tina Fey, who I love in 30 Rock and Amy Poehler will do just fine. They're funny without being over the top nasty. They won't piss anyone off but will get a few chuckles. The Globes tend to be an easier watch than the bum-numbing Oscars but regardless I tend to prefer watching movies.

Al Norton: Fact. 100% fact, at least for the TV awards portion of the show. I mean, yes, I'll watch the whole thing because the funniest parts can be the quick lines after the acceptance speeches and all, and I do love the Amy - Tina pairing, it's just that I have seen less than a half dozen non-kids movies in the last three years so my investment in the winners of the big screen statues is non-existent. I'd watch no matter who was hosting but the Amy - Tina duo make it significantly more appealing, for sure.

Score: 2 for 5

6. Shia Labeouf is a douchebag.

Arnold Furious: Fiction. Although, I confess, when I opened the Fact or Fiction email this made me laugh a great deal. Shia is a naïve idiot but he's grown up in Hollywood so what do we really expect? As long as he takes onboard what an absolute tool he's looked like during this whole plagiarism row and doesn't do it again, we should be cool. I don't think I've ever disliked Shia as much as the unwashed masses though. He made a few decent action films, Distubia was particularly good; an ADHD Hitchcock update. I also kinda liked Eagle Eye and as very fond of Lawless. I think the awful Transformers movies tainted him for most people but I considered him to be another dreadful piece of business in terrible films. He just blended in. The only film that downright agitated me was Kingdom of the Crystal Skull and even then it's only because he forced upon us, like a human Jar Jar Binks. He's not an actor I actively avoid nor a celebrity that rubs me up on the wrong way. If there's one piece of advice I'd give him it'd be to get off Twitter. Or at least think before hitting the enter button.

Al Norton: Fiction. First off, he's a bit of an idiot but I don't believe there is any malice in what he does, nor do I think he's got a particularly high opinion of himself, both of which are, to me, key components of d-baggery. Second, REALLY?!?!? This is what we've come to? Didn't Justified, one of the best shows on TV, premiere this week? Didn't the NFL just have it's highest rated Wild Card game ever? Didn't the the third Planet of the Apes movies get a new director? Didn't NBC short change Conan (AGAIN) in their ad for Jimmy Fallon taking over The Tonight Show? All of which would make for better, more interesting discussions. I mean, if the statement was "Shia Labeouf is reaching Lindsay Lohan levels of career destruction" that would have at least made more sense as he is another child star who has not seemed to adjust very well, albeit with a different form of crash and burn. I am not a huge fan of the internet's way of proclaiming judgement and then moving on - which I suppose might mean I am not a big fan of the internet - but this seems designed to promote a snicker and then a bunch comments below where readers try to top themselves in describing just how much of a d-bag he is or who in Hollywood is an even bigger one (points to the first reader who aims that label at me!).

Final Score: 3 for 6

And there you have it. Al And Arnold split the difference. Thanks to them both for playing, and see you all again next week!
-BP



TWITTER

http://www.twitter.com/411s_Ben_Piper
http://www.twitter.com/411mania
http://www.twitter.com/411wrestling
http://www.twitter.com/411moviestv
http://www.twitter.com/411music
http://www.twitter.com/411games
http://www.twitter.com/411mma




comments powered by