SPOTLIGHTS
Comics 411 01.15.14: Best Spider-Man Artist of All Time Edition!
Posted by Steve Gustafson on 01.15.2014

Is John Romita, Jr. the best Spider-Man artist of all-time? Plus news and thoughts on the impending return of Peter Parker, Wally West being introduced into the DC New 52, Sinestro getting his own book, a review of Batman/Superman #7 and more!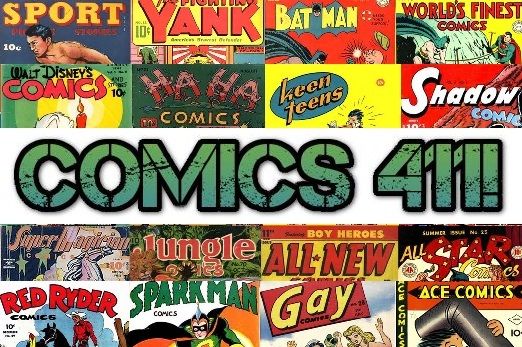 Welcome back to the Comics 411! My name is Steve Gustafson and this is a corner of 411mania reserved for those interested in talking comics! As always, I want to thank everyone who took a few minutes to read and comment last week. Check out my interview with Playboy's Miss November, Gemma Lee Farrell!


And away we go...

The legendary Stan Lee decides to skip the car in favor of freerunning and parkour!

Check it out if you haven't already:







READER ROUNDTABLE

Who's the best X-Men villain? That was the question I posed last week. These were the options and results:

Magneto 49.93%
Apocalypse 26.58%
Homo sapiens 5.87%
Mr. Sinister 4.7%
Juggernaut 3.82%
Sentinels 3.52%
Dark Phoenix 2.79%
Hellfire Club 2.35%
Cassandra Nova 0.29%
Shadow King 0.15%

I'm not surprised Magneto won but I'm a little surprised he took 50% of the vote! I thought some of the others would have had a stronger showing. Apocalypse coming in 2nd was expected as well and I thought the Sentinels would have garnered stronger support. Here's what you had to say:

Acolyte: "If you picked any answer other than "homo sapiens" for the X-Men's greatest enemy poll, you do not truly understand the mutant plight."

Hmm : "Onslaught?"

Benjamin J : "Might've been more interesting to list best NON-Magneto X-Men villains. Maybe even non-Magneto and Apocalypse."

redhotrash: "Humans and Sentinels really shouldn't be grouped apart. The Sentinels were basically a gun that humans pointed at Mutants. Magneto is the most iconic villain, and you wouldn't be wrong for voting for him, but he never really wanted to be a badguy and generally hated fighting the team. I will say the X-Men have some of the coolest looking villains. As a kid, The Shadow King gave me the willies."

Patrick Sharkey: "Apoc and Juggs are my favorites , Also love Magneto though."

JP: "the true answer is and will always be Magneto. Though Apocalypse, for sheer badassery is right behind him. Sabretooth should also be on this list."

Dan: "I personally disqualify Magneto based on the fact that he has joined the team multiple times and has been a current member for several years now"

MPMoore: "This was an easy one. Magneto by a landslide.
Apocalypse is probably the most dangerous (aside from Galactus, you know, since he eats worlds and whatnot, but that's a cross-over villain so he doesn't count), but Magneto is the ultimate opposing force. He's a bad guy you actually understand and find yourself rooting for, in a weird way.
A villain that can make you question your own standing with legit reasons and purposes, that's a good villain. Apocalypse is just scary god-like, but is not relatable by any stretch."

G-Walla: "Magneto will win, but I prefer Apocalypse. Then again, I base most of my X-Men thoughts on the 90s' cartoon series."

CyberVenom : "On to biggest X-Villain. I didn't include Magneto due to him basically being an X-Man. And even when he was fighting them there was still a....brotherhood....with them. *snicker*
So here's my list of top 10 X-Baddies:

10. Cassandra Nova
9. Mastermind
8. Onslaught
7. Mr. Sinister
6. Krakoa
5. The Brood
4. Apocalypse
3. The Brotherhood of Evil Mutants
2. The Sentinels
1. Humans (Friends of Humanity anyone?)"

Craig L: "Magneto and the Homo sapiens. There was a count down where Wolverine was talking about the threats they face to Jubilee in a comic years ago, pretty much sums it up.

Any book where the main villain could easily be a hero has my attention."

Axl CDC: "Arcade!!!"

K. Bett : "Bastion and Nimrod count as a sentinel right?"


Nice. Thanks to CyberVenom for mentioning Krakoa. That one slipped my mind completely. We need more villainous islands in comics. This week we're taking a step back and look at the people who make the comics we like to read. Even more, we look at the artists who have brought Spider-Man to life on the page for us. It was a tough list to scale down to just 10. I've got the big ones on there and a couple longshots. Who drew Spider-Man the best? Not only the action scenes but the moments as Peter Parker. If you're not familiar with a name, Google away! Did I miss anyone? Let me know in the comments below!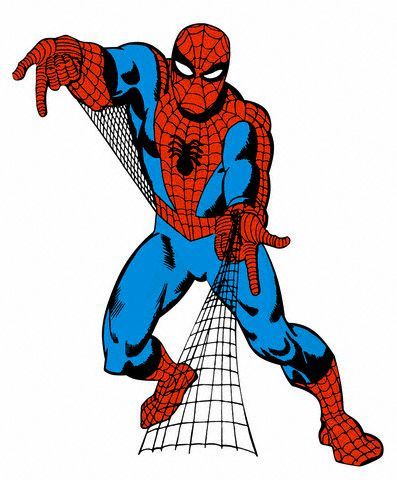 NEWS

Spider-Man! Speaking of Peter Parker, he's coming back! That's the word. The real Spider-Man will be returning to the pages of a relaunched Amazing Spider-Man #1 in April, by the creative team of Dan Slott and Humberto Ramos. The NY Daily News officially confirmed the news. The return is no surprise to Slott, who will continue his web of intrigue that he started in 2008 as part of the rotating writing team of the "Brand New Day" era of Spider-Man; he knew of Peter's return since before he killed him off in December 2012.

"To do that for a solid year of my life, that's the hardest thing I've had to do — to look small children in the eye at a convention and lie to them," Slott told The Daily News. "Inside, part of me was dying." Slott did, however, on a set visit for Sony's The Amazing Spider-Man 2, tell Andrew Garfield that Peter would be back in time for the film.

When Slott first discussed the storyline that would kill off Peter and see Otto Octavius, who debuted in 1963's Amazing Spider-Man #3 as Doc Ock, one of Peter's oldest, most nefarious villains take his place as Spidey with the executives at Marvel, the writer said he was "as cynical" as any fan would be. Marvel Editor-in-Chief Axel Alonso says that "people will appreciate him a little more after this." He added that he thought "people have been taking [Peter] for granted."

In Superior Spider-Man currently, Otto/Spidey has merged with the Venom symbiote, while Dr. Strange's magic erased Parker from the alien suit's memory, it does recognize that something is wrong with its host. The Avengers are on the scene, and Peter's ex-girlfriend Carlie Cooper, who has figured out the mind-swap, is currently being held captive by the Green Goblin.

Surprised?





Flash! When DC Comics announced that Francis Manapul and Brian Buccellato were leaving The Flash to go to Detective Comics, they didn't announce who was taking their place. Robert Venditti and Van Jensen will co-write The Flash with art by Brett Booth starting with The Flash #30 on April 23, 2014.

Oh. And Wally West is coming along for the ride.

Wally will be introduced to the DC Comics New 52 in April 30th's The Flash Annual #3.

That announcement was inside a piece on USA Today touting 2014 as a "breakout year" for the Flash. The Barry Allen version of the character will also appear in Justice League: War, the first New 52 animated movie, and will likely be seen on his own TV show on The CW in the fall. Venditti said that The Flash is easy to relate to because of the primal nature of the character's ability.

"From a very young age, one of the first things you want to be able to do is run fast," the writer says. "You don't want to fly, you don't want to have a ring that makes constructs out of light. It's just a simple, basic thing: 'I want to be able to run fast.' "It's ingrained in our DNA, and here's a character that lives that out."

Thoughts on the return of Wally?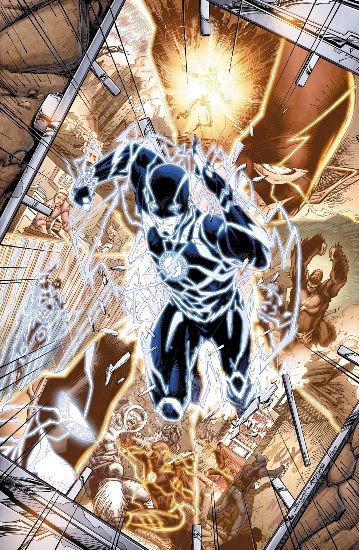 Ultimate! Sue Storm is stepping up. After seeing her friends fall, her family die, and her ex-boyfriend go evil, the super-powered biochemistry brainiac is following in her father's footsteps and building a team of super geniuses to fix the world called the Future Foundation in this spring's Ultimate FF. Storm leads a team of surprising recruits – Tony Stark, Phil Coulson, Sam Wilson, Danny Ketch (and one big surprise!) – to mend the damage Cataclysm wrought and prevent similar events from happening again. Series writer Joshua Hale Fialkov compared the approach of the Ultimate FF to the Ultimates' style as a finely-tuned screwdriver to that of a blunt hammer. Here are some highlights of what he had to say about the new direction:

On the planning for the future of the Ultimate Universe: "Well, if anyone has read my Ultimatesissues, you can tell that I'm a pretty big fan of the Fantastic Four corner of the Ultimate Universe, and almost right away I was pitching stories that were Sue, Ben, Johnny, and Reed focused. Reed's been such a big part of the universe, that having the rest of the team be heavily involved only made sense for me...At the same time, the powers that be wanted to explore a different take on the team, this being the Ultimate Universe and all, so we came to the idea that the world's four smartest people will team up to try and save the universe. Which, y'know, has a nice ring to it."

On the new Ultimate Fantastic Four: "The very fabric of reality of the Ultimate Universe is breaking apart, and fast. Sue Storm realizes that the idea behind the Baxter Building group was the right one, but Reed wound up screwing the whole thing up. So this time, she's going to build her own team of geniuses, and they're going to do nothing but try to fix the universe. She recruits Tony Stark, Sam Wilson, Danny Ketch, and a former S.H.I.E.L.D. agent named Phil Coulson, and goes about trying to stop dimensional rifts from swallowing the universe. Oh, And, there's one more primary team member. Someone so despicable and reviled that I couldn't believe they'd let me use him (let alone that Sue would let him on her team after everything he's done to her...)"

Will you be giving this book a chance?





Sinestro! On the final page of last month's Forever Evil #4, Sinestro arrives on the Crime Syndicate-occupied Earth to face off against Power Ring. DC then asks the question teasing the next issue, "GUESS WHO WINS?" Not going to tell you who wins but I can say that Sinestro will become the latest DC supervillain/anti-hero to headline his own ongoing series in April, further expanding the publisher's cosmic/Lantern family of titles.

DC has confirmed that Sinestro, by the creative team of writer Cullen Bunn and artist Dale Eaglesham will debut on April 16. Details are thin but the new series finds Sinestro desperate having lost everything he's ever loved – his home, family, and his only friend. But his one-time enemy/one-time Sinestro Corps recruit Lyssa Drak (who played a prominent role in September's Sinestro Villains Month one-shot) reminds him he'll always have fear. The series will follow the one-time Green Lantern as he either takes back the Yellow Lantern Corps, or forges whatever new destiny the universe has in store for him.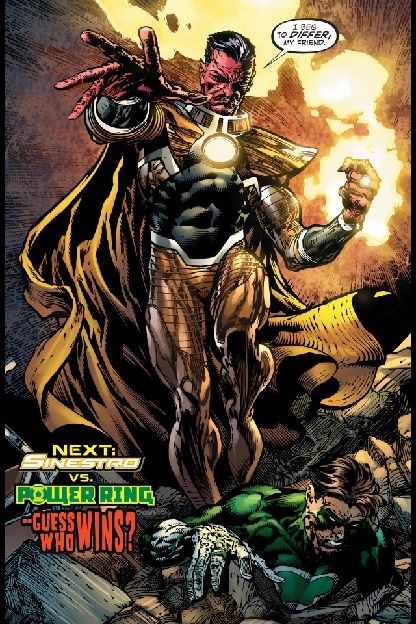 REVIEWS!

Do YOU want to be a reviewer for COMICS 411? Send me an email at stevethegoose@gmail.com to find out how! Take it away, RobF!

Batman/Superman #7

By RobF

In the beginning I was excited about the Batman/Superman series but as it moves on my enthusiasm has waned. This current storyline is the perfect example. Between the annoying layout and the sophomoric dialogue the series has taken a downturn. However noble the intention in Greg Pak's arc the execution just isn't there.

While this issue is action-packed the layout for me is the problem. It's a confusing chore to read this and adds nothing to the story. It's filled with one large punch followed by another large punch sandwiched b/w an emotional component and in the end all neatly wrapped up in a bow. It comes off as lazy storytelling.

The overall story is a mess as well. There's nothing here that's really going to leave a lasting impact and the sense of danger was never really there for me. Mongul is poised to be a major threat but is then disposed of quickly almost as an afterthought. Even on the most basic level, you can't tell if this story was meant to be in any way serious or simply a throwaway tale as Pak regroups for a more creditable storyline.

As you can probably tell, I didn't enjoy this issue. It's paint-by-the-numbers which can be acceptable but this case it wasn't done well. The story, the art: none of it works. Let's hope Pak and Co. can rebound.






Before I say GOODBYE!
Follow me on Twitter for random bits, news RT's, and updates! Only at http://www.twitter.com/stevethegoose!

My Hollywood gossip (and anything else!) Hollywood 5 & 1!

Are you a fan of 411mania on Facebook? Keep up-to-date on news and contests!

Are you following 411mania on Twitter?
http://www.twitter.com/411mania
http://www.twitter.com/411wrestling
http://www.twitter.com/411moviestv
http://www.twitter.com/411music
http://www.twitter.com/411games
http://www.twitter.com/411mma

If you have some down time and are looking for a great place for great fun, check out Tiger Flash Games!


That's all the time I have. See you next week!
comments powered by