SPOTLIGHTS
411 Fact or Fiction Movies/TV 1.17.14: Week 416
Posted by Ben Piper on 01.17.2014

Will Jack Ryan: Shadow Recruit successfully reboot the Tom Clancy franchise? Are people interested in a sequel to Paul Blart: Mall Cop? Is Ian McKellen playing an elderly Sherlock Holmes a good idea? 411's Trevor Snyder and Jeremy Wilson debate this and more in the latest Fact or Fiction!




The Oscar nominations were announced earlier today. Normally I ask about it in this column, but I knew the announcements were coming out after both participants this week responded to the FoF queries, so we'll save that subject for next week. Something to look forward to.

Trevor Snyder and Jeremy Wilson are here. Let's see what they have to say.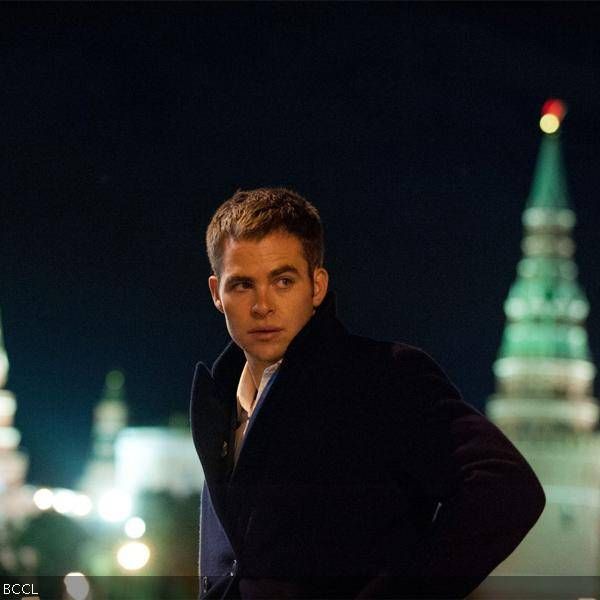 1. Jack Ryan: Shadow Recruit will be a successful reboot of the Tom Clancy espionage franchise.

Jeremy Wilson: Fact. I'm going to be the optimist on this and say that I have (some) faith that Kenneth Brannagh and company can turn in a solid, entertaining new Jack Ryan film. While these have never been stellar films and my interest in the character doesn't really extend to needing to see it in new films, I like what I've seen of it so far and the cast is pretty solid. Some might worry about the release date being pushed back into January, but in this case I don't think that actually reflects on the quality of Shadow Recruit. In reality, Paramount moved it to make way for Martin Scorsese's The Wolf of Wall Street in order to get it in the awards race. Plus, Christmas was already jam-packed and (as we saw) new releases were going to struggle against some of the heavy-hitting leftovers. This way, they've given it a real shot at doing well during a historically weak time for the box office and at looking better in critical terms than some of its other January competitors.

Trevor Snyder: Fact. Well, there are varying degrees of "successful," right? Will Shadow Recruit be huge enough to turn Jack Ryan into one of Hollywood's biggest franchises? Probably not. But will it do well enough to earn a sequel? In a world where Jack Reacher is getting a follow-up, I'd have to say "yes." Jack Ryan - like Jack Reacher, actually - is the perfect character for a sort of "lower expectations" action franchise that can easily do well around this time of year. Nobody expects it to be as big as a Bond or even Mission:Impossible movie, after all. I think Pine's presence and the fairly decent amount of advertising Paramount has invested in it in recent weeks should help pull out a decent enough take. Plus, I think it will also be helped that, as far as I can tell, most people don't even seem to realize it's a reboot. The previous Ryan movies never really did a great job selling the character as a franchise character - I've met plenty of people who don't even know those movies are related to one another (expect for the two Harrison Ford entries, of course). That means Shadow Recruit is somewhat free of the skeptical reboot hate that could have plagued it, and instead will just be looked at as a cool-looking action film to go check out at a time when there's really not much else happening in the theaters.

Score: 1 for 1

2. You have no interest in a sequel to Paul Blart: Mall Cop.

Jeremy Wilson: Fact. Somehow I have been able to avoid Paul Blart for the past five years. You would have thought that I'd have come across it on some cable channel or made a double feature out of it and Zookeeper (which I unfortunately did see). But nope, all I've ever seen were the trailers and TV ads that came out before it hit theaters (mostly, from what I remember, revolving around Kevin James riding a segway and sliding about as gracefully as you'd expect). Now, I'm not above going out of my way to see bad movies, even ones featuring Kevin James, but I honestly had forgotten this sequel (or its predecessor for that matter) existed. There are so many films I'm looking forward to in 2014 – along with a few I missed from 2013 – that it's hard for me to get too amped for Paul Blart . Plus, I don't find James funny or entertaining. So no, I'm not interested.

Trevor Snyder: Fact. I have one up on Jeremy in that I've been able to avoid Paul Blart AND The Zookeeper. In fact, I've avoided every movie with James in a featured role except for Hitch, and I'm perfectly happy to keep it that way. I will say that I do think James seems like a talented stand-up comedian, or at least was judging by the one truly funny special he had on Comedy Central way back in 2001. Unfortunately, that has never seemed to cross over into his film work, which always looks completely lame and uninspired. I highly doubt a Paul Blart sequel will reverse that trend.

Score: 2 for 2

3. You'd tune in to an Agent Carter Marvel TV series.

Jeremy Wilson: Fact. Definitely...with a caveat. Actually, two caveats. The first is that Hayley Atwell needs to be in it. This is non-negotiable. Honestly, out of all the non-superhero women in the Marvel Universe, Atwell's Peggy Carter is the one that stands out the most. She was terrific and one of the more enjoyable parts (of a very enjoyable overall) Captain America: The First Avenger. Second, and I can't stress this enough, it needs to be different than what we're getting with Marvel's Agents of S.H.I.E.L.D. As the staff member who wrote the end-of-year blurb for that show as our pick for the most disappointing 2013 property, the last thing we need is another safe, dull, repetitive, all-over-the-place procedural with nothing going for it other than resources and the Marvel banner. I'm interested to see if they're really going to go ahead with this, especially in light of what they've already got on their plate (particularly the already announced Netflix shows), but if they can get Atwell on board, I'm hopeful.

Trevor Snyder: Fact. I'll give any comic-related property a shot. But, it should also be said that I would be down for a cool spy show about a kick-ass female special agent in WWII even without the Marvel connection. This sounds like a great idea, and another way for Marvel to wisely expand their brand and try different things. Even if Agents of S.H.I.E.L.D. has been a disappointment, we shouldn't want Marvel to stay away from experimenting with other original ideas. There's no need to think the same mistakes made with one show would definitely affect another, especially with a different creative team in charge. So, yeah, I would be excited for this, and hope it happens for Atwell, so that she can continue to play an awesome character even after the movie franchise has essentially (and necessarily) left her behind.

Score: 3 for 3



Switch!!!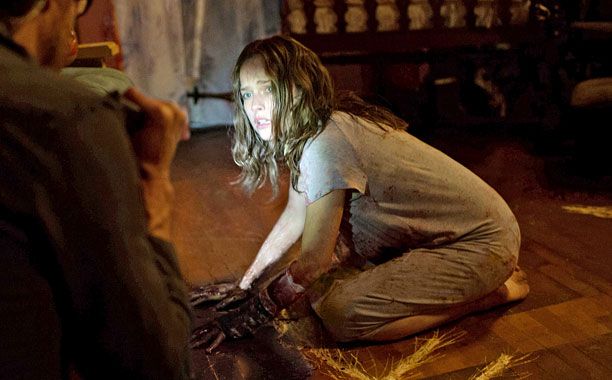 4. Devil's Due will wind up being a nifty little horror movie.

Trevor Snyder: Fiction. Truthfully, I hadn't even heard of this until getting this question. Having just watched the trailer...no. Just...no. I couldn't be more bored with the found footage sub-genre of horror (which I wasn't a big fan of to begin with, but has been completely overdone in the last few years). Nothing about it looks any different than the increasingly boring Paranormal Activity series or 2012's embarrassing The Devil Inside. It's just another nondescript January horror movie that will come out, scare some teenagers on opening weekend, and then be completely forgotten about in a few months' time. About the only nice thing I can think to say about it is that it probably won't be as bad of a "first horror release of the year" as Texas Chainsaw 3D was last year...but even that I'm not completely sure of.

Jeremy Wilson: Fiction. Trevor is absolutely right. The trailer for this bordered on embarrassing and raised comparisons to the historically terrible The Devil Inside. Like Trevor, I've grown bored of the found footage style and January is notorious as a dumping ground for terrible movies and mediocre (at best) horror. It doesn't really look much like Texas Chainsaw 3D, but the horror we've been getting this early in the calendar in recent years has been horrendous and isn't a great sign.

Score: 4 for 4

5. Sir Ian McKellen playing an elderly version of Sherlock Holmes is an idea you can get behind.

Trevor Snyder: Fact. I'm a Sherlock Holmes nut. I've read and re-read the original Arthur Conan Doyle stories. I read tons of Holmes stuff by other authors. I try to watch every Holmes series and movie that comes along. Essentially, I am of the mind that there can never be too much Holmes out there at once. So even with two great Holmes television series currently running (Sherlock and Elementary) and a big-budget Hollywood franchise that I imagine will eventually get another entry, I'm totally open for another take. And who the hell would pass up the chance to see more Ian McKellen in just about anything? He's pretty high up there on the "can do no wrong" scale of actors, and so I definitely believe he could bring something worthwhile and unique to the character. The old age element would be a nice wrinkle that would set the project apart from most other Holmes' adaptations...maybe even bring an additional level of pathos to the character. Yeah, now that I think about it, I want to see this pretty much immediately.

Jeremy Wilson: Fact. I approve of anything involve Sir Ian McKellen. I'm not as huge a Sherlock Holmes fan as Trevor, but I've read some of the Doyle tales and enjoy both currently running TV adaptations. I'm not a huge fan of the Downey Jr. action franchise, but actually that makes me want to see this more, since I think a new take on the character – not one done through a schizophrenic action-y Guy Ritchie lens and a super-powered Downey Jr. with a weird accent – would be interesting. Plus, did I mention I approve of anything involving Ian McKellen?

Score: 5 for 5

6. Ride Along will not be very funny.

Trevor Snyder: Fact. Kevin Hart seems like a funny enough (though currently overexposed) guy, and 21 Jump Street proved that Ice Cube still has formidable comedic chops when he's not trying to neuter his act for family films. But, still, this is another one where the trailers and various TV spots just aren't suggesting anything other than a completely avoidable waste of 90 minutes. At least it resulted in a great recent Conan O'Brien bit, where O'Brien drove around Hollywood with the two Ride Along stars. I'm gonna go out on a limb and say that nine-minute segment probably contained many more laughs than the movie that inspired it. Of course, I could be wrong. Universal Pictures certainly seems to think so, as they already announced a sequel to the film, way back in April of last year. That seems a tad presumptuous, don't you think? Anyway, this is one of those cases where I feel like just watching these two guys hang out in real life (as was kind of the case with the Conan skit) would be much entertaining than seeing them play out a tired buddy cop cliche.

Jeremy Wilson: Fact. Welcome to January, Hollywood's dumping ground for horror, comedies and C-grade genre action. I don't hate Kevin Hart, but I also wouldn't consider myself a fan. The trailers and clips have been mediocre and Ice Cube in any sort of comedy doesn't instill a lot of confidence (it's not like he was the best part of 21 Jump Street or anything). The reviews are already pretty terrible, and while Hart's manic, rat-a-tat comedy might provide a few laughs, it doesn't look like enough to make Ride Along anything other than an average buddy cop comedy.

Final Score: 6 for 6

Trevor and Jeremy are in complete agreement! How about that? Thanks to them both for stopping by, and see you again next week.
-BP



TWITTER

http://www.twitter.com/411s_Ben_Piper
http://www.twitter.com/411mania
http://www.twitter.com/411wrestling
http://www.twitter.com/411moviestv
http://www.twitter.com/411music
http://www.twitter.com/411games
http://www.twitter.com/411mma





comments powered by