SPOTLIGHTS
Ask 411 Movies for 01.20.14: Where The Grass Isn't Green and The Girls Aren't Pretty
Posted by Chad Webb on 01.20.2014

How much do television supporting actors get paid? Is Celebrity Apprentice returning in 2014? What are some of the best names of characters on television? All that and more on this week's Ask 411 Movies!







































An "Ask 411 Movies" column would be nothing without questions, so please toss them my way. Why should you ask me instead of using Google? Well, perhaps I'll tell you something you can't find there, or maybe you just like my conversation and soothing words. You can post any questions or thoughts below in the comments section, email me at cthomaswebb@gmail.com, or send me a tweet using the links below:













---




What I Watched This Week



As my DVR continues to pile up, what do I do? Start watching The Following on DVD &Netflix. So far the show is good with some great acting from Kevin Bacon and James Purefoy. This weekend I saw Jack Ryan: Shadow Recruit, which I didn't care for. I've also been hooking up my kegerator, which should provide plenty of enjoyment.

I finished with all of my columns except for "My Most Anticipated Films of 2014," but at this point I'm not sure when that one will be posted. My normal source for the skinny on upcoming titles is running behind. Be on the look out for it though.

If want to know more about my movie tastes, check out my page on Letterboxd by clicking right here. Also, make sure to look at all the great articles and writers at 411, particularly in the Movie-zone because that's where I predominantly am, but all of the zones.


Deaths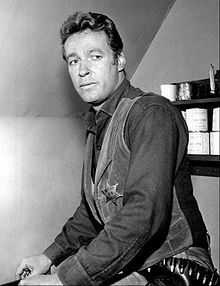 Russell Johnson passed away on January 16, 2014 due to kidney failure. He was 89 years old. Johnson was best known for portraying "The Professor" on Gilligan's Island. He was also on the series Black Saddle, a couple episodes of The Twilight Zone, and more. He primarily worked in TV, but he did appear in many films as well. My deepest condolences go out to his family and friends.

In case I forgot to mention a notable death this week, you can always peruse the list yourself by clicking here.



The Questions





Q:

Hi Chad,

1. Is Celebrity Apprentice returning this year? Did you watch the old seasons? And if so, what were your favorite/least favorite seasons or players?

2. There was a time that there were many different poker shows on (Poker After Dark, World Poker Tour, and my favorite, the Celebrity Poker Tour on Bravo). How come there are now zero? Is the fad over? And besides the WPT, are any of the other poker shows ever going to be released on DVD?

3. One more question for you, involving two shows broadcast in the 80's. Do you have any memories of either Carson's Comedy Classics, or MTV's Half-hour Comedy Hour? They were both 30-minute shows broadcast in the late 80's. Do you think that there is a snowball's chance in hell that either one will ever see the light of day on DVD?

Thanks again,
--Stromi



A:



1) Celebrity Apprentice is an American reality game show and sequel television series to the United States version of The Apprentice. Like the show's precursor, the show is hosted by real estate magnate, businessman and television personality Donald Trump. Also like its precursor, the show's opening theme song is "For the Love of Money" by The O'Jays. Unlike its precursor, however, Celebrity Apprentice consists of celebrities as the competing apprentices as opposed to unknowns. The show features celebrities, typically who have been out of the public eye for quite some time or are looking for publicity for one reason or another, competing for charities. These celebrities come from a wide variety of different fields in the media: sitcoms, professional sports, music industry, reality television, radio, and other backgrounds.

Celebrity Apprentice was renewed for a 14th season in May of 2013. If it follows the schedule of previous seasons, it will likely return in February or March of 2014. Click here for more information.





2) You hit the nail on the head when you mentioned the fad being over. The fact is, poker on television was extremely popular during the "Poker Boom" from 2003 to 2006. But since then viewership and ratings have drastically declined. ESPN is on contract to show World Series of Poker programming through 2017, but other than that most shows seem to have fallen. For a list of all the shows about poker that have aired and a lengthier history regarding poker on TV, click here. I will answer your questions about whether or not those shows will appear on DVD, all together.

3) Carson's Comedy Classics was a stripped 1/2 hour syndicated television show that was first released to U.S. television stations in 1983. The program was made from segments and sketches taken from the first 20 years of The Tonight Show Starring Johnny Carson (1962-1982).



I am asked about potential DVD releases for shows pretty regularly and the answer is always the same. For a longer explanation, I will refer you to a past column, click here. The short answer is that DVDs are not cheap to make and you must have a market for it. Unfortunately, those shows probably wouldn't sell and thus the studio or network doesn't see the point in paying for DVD sets to be made. Until more studios get a made-to-order DVD-R process going in the vein of Warner Archives, I wouldn't hold my breath for those shows to hit stores. I feel your pain. There are still a few shows I wish were available on proper DVDs. I can tell you that ReelzChannel airs reruns of Caron's Comedy Classics from 8am-9am since 2009 (at least according to Wikipedia anyway). As channel listings change all the time, this might not be the case anymore. Various compilation DVDs and box sets of The Tonight Show starring Johnny Carson are readily available on DVD, though there is no way of telling what sketches you get unless you buy them.

I found very little information on MTV's Half-Hour Comedy Hour. It has no Wikipedia page, but for those readers who have no idea what it is, this was a 30 minute series that basically aired clips of stand-up comedians, many of whom were relatively unknown. The series was hosted by Mario Joyner. For many young viewers, it was their first experience with stand-up comedy and for the comics themselves, it offered more exposure.







Q:

Hey Chad,
I just finished watching all of magnum pi and it got me to thinking of a few questions:
1) some supporting actors (rick and tc) are only on the show 1-2 scenes per week. This is similar to other shows even today like vance on ncis or The da on law and order: What do these supporting actors do during the rest of the week?
2) how much do supporting actors get paid? Main stars get 100,000s per episode; however supporting actors many times don't have much leverage and can easily be replaced like on csi.
3) if a supporting actor is not in an episode (tc wasn't in a few episodes, the original underlings on house weren't in a lot of episodes opening credits, the office underlings like Phyllis, Toby and creed; and Vance on ncis is only in half the episodes but still listed in the credits), do they get paid for that episode?
4) if a show is filmed on location (psych in Vancouver, magnum in Hawaii), who pays for travel, lodging, food for the actors? What about crew? What about for movies?
5) in a few episodes, they had modern music (Phil Collins was in the frank Sinatra magnum episode). House had music in episodes all the time. How much does it cost to have a big song on a tv show? What about movies? What about American idol, the voice, dancing with the stars?
6) how much does a big actor get paid for being a guest star on a tv show? Magnum had carol Burnett and frank Sinatra. Agents of the shield had Sam Jackson for 1 scene.
7) magnum had some crossover episodes with other shows like murder she wrote. Does Angela Lansbury get her normal salary for that episode?
8) how much do recurring characters get per episode? I'm talking about ones that are in 1/3-1/2 the episodes every year. Magnum had carol in many episodes. Seinfeld had Newman, And George's parents. The a-team had lt decker.
Thanks.
--David




A:



Magnum, P.I. is an American television series starring Tom Selleck as Thomas Magnum, a private investigator living on Oahu, Hawaii. The series ran from 1980 to 1988 in first-run broadcast on the American CBS television network.

I appreciate the questions, but since you asked a bunch I will try to answer them succinctly without rambling too much.

1) I'll get to the paycheck aspect in a future question, but most actors who are not super famous and only work in a few scenes per episode will most likely take up residence wherever the show or movie is being filmed. Many shows are shot in California or New York, so when they're not shooting on set, they will be looking for jobs on other properties (shows or films), or perhaps the stage in the case of New York City. Larry Manetti (Rick) and Roger Mosely (TC) were steadily employed, primarily during the 70's and 80's, but afterwards intermittently, so they weren't short on stuff to do necessarily and Magnum P.I. was a series where they had to make a commitment and received billing in the main credits so they definitely got a consistent paycheck and were adequately taken care of. In their free time while shooting in Hawaii, they probably kicked back and relaxed. I know I would.



2) With each of your questions about how much actors get paid, the answer really could vary. It depends on the popularity of the show, what network it is, and how much commercials cost. The main cast members always make more money. For example, on The Big Bang Theory, Jim Parsons, Kaley Cuoco, and Johnny Galecki make about $300,000 per episode, whereas less vital players such as Kunal Nayyar, Simon Heldberg, and Mayim Bialik pull in a lesser sum. Of course on this series the actors make a good amount because the show is popular. Syndications and so forth also is a factor in how much the cast makes.

Having said that, I did come across another source that elaborated on the subject. Since we are talking about Union shows, the paychecks fluctuate depending on who the actor is. The results I came across are many years old, so I don't know how accurate they are, but according to this actor, producer, and production manager, extras and background characters get paid $132 per 8 hour day. U5's or "Under Five Lines" get paid $734 per 8-hour day. Weekly or episode players, predominantly supporting cast members, get paid about $3,400 per week or as it is negotiated. For instance, if you have someone famous they would pull in significantly more. The stars get as much money as they can. Episodes usually take approximately a week to film. There could be pay scales involved as well, so there are no guarantees on these numbers.

In the 1980's the exact amount would be difficult to find out. Magnum P.I. was a popular series so chances are they got paid more than the typical series cast members did at that time.




3) They wouldn't get paid for an episode they didn't film. Even the stars get paid per episode, so I suppose if Jerry Seinfeld wasn't in an episode of Seinfeld back in the day, he wouldn't get that $1 million per episode he was contractually agreed to. I have read that some of these supporting characters, take for instance various minor people on The Office, would sign on for blocks of episodes and then likely get paid per week or however many days they were called to film.



4) Being compensated for expenses like travel accommodations, trailers on set, and so forth is something that is outlined in the Screen Actors Guild rules. As far as whether or not the main cast members are compensated for permanent or temporary lodging, that would be factored into their salary per episode or per week I suppose. This would depend on the aforementioned factors such as what network it is, how popular the series, and what the details of the agreement are. Food while on set would be taken care of, but not meals for the person 24/7. They would use their regular pay for that. Again, this is why they have contracts. TV and film production crews have their own unions as well. Certain expenses are paid for, but some of them are also factored into the contract depending on the project and the company. But as a general answer, travel and lodging is usually always taken into consideration and paid for in some way or another.



5) I touched on this in a previous column, but there is no set amount for this sort of thing. The price for music in a show or movie varies depending on who the artist is, who holds the copyrights, and how sought after the tune is. More popular songs will cost more money. A rough estimate might be $3,000 for TV and $25,000 for a movie. For more info on how music licensing works, click here. I can say that it would be around the same price for shows, but the price would change if it were a feature film and be different again for a commercial.




6) I talked about this above, but there is no way to know this for every guest star. If one name is more prominent than another, the person who is more famous would ask for more money to do the spot. I can tell you that Frank Sinatra did not ask for a paycheck on Magnum P.I. All he wanted was for his expenses to be taken care of. His expenses ended up being around $500,000 according to Tom Selleck, which is crazy. It all depends on how the contract negotiations go and how powerful the actor's agent is I guess. Fpor Samuel L. Jackson, I do know that he had a 9 film deal with Marvel as Nick Fury, so to avoid encroaching on that contract a new deal was likely etched out to enable him to appear on the series Agents of S.H.I.E.L.D.. The exact details of that are anyone's guess.

7) I found no concrete answer to this, but my guess is that she would get paid normally. It could also go another way. When Angela Lansbury did a guest spot crossover on Magnum P.I., she might receive a salary as a guest star, which could be more or less. My gut tells me she received her regular dues.

8) See answers to #2 & #3.

For a list of exact amounts that some of the top stars get paid, click here and here.



RANDOMNESS: Favorite TV Show Character Names



Upon researching great names of characters on television, I wasn't entirely ecstatic with the quality of names I found. Many of the names today lack creativity and are exceedingly ordinary. But then I brainstormed a bit with Mr. Hayhurst and a whole heaping pile were unearthed. Many names you'll see emanate from the late 70's and early 80's because, well, they had fun then didn't they?

Here we go. Again, this has nothing to do with the legacy of the character or popularity of the show. And these are MY choices, not what you might see as a "greatest" list.

*Angus MacGyver from MacGyver – You normally don't hear MacGyver's first name on the series, but that is his first name. MaGyver alone would work. This is one of the best damn character names, period.



*Stringfellow Hawke from Airwolf - Oddly enough for as many 80's action shows as I watched, I never really watched this one, though that will change in the future as I track down a DVD set or two. But this is a fabulous name anyway.



*Bosco Albert "Bad Attitude" Baracus from The A-Team - Mr. T has always been a larger than life personality, but this was a character that defined him and the name is just priceless.



*Josiah "Jed" Barlett from The West Wing - Once again, this is not a show I am overly familiar with, but Martin Sheen rocks and so does any character named Jed.



*Hodor from Game of Thrones - In truth, this series is filled with sensational names, but Hodor stands alone. Hodor.



*Cullen Bohannon from Hell on Wheels - The actor who portrays Cullen, Anson Mount, has a cool name in real life, but the one on the show is so powerful and impossible to forget. More people should watch the show.



*Sterling Archer from Archer - One of the funniest shows on TV has a main character with a name that rolls off the tongue. What guy wouldn't want to rattle this name off?



*Edmund Blackadder from Blackadder - This is a show I need to watch again. A friend put on some episodes for me and I enjoyed it quite a bit. Rowan Atkinson is terrific in it and the name speaks for itself.



*Tobias Funke from Arrested Development - It's hard to have seen this show and not like saying the name Tobias FUnke out loud.



*Honorable Mentions – Honestly, there are so many I couldn't give them all their own entry (I'm sure I missed some): Judge Milton Hardcastle from Hardcastle and McCormick, Theo Kojak from Kojak, Zapp Brannigan from Futurama, GIstavo Fring & Don Eladio from Breaking Bad, Captain Benjamin Franklin Pierce from M*A*S*H, Don Draper from Mad Men, and basically anyone from The Sopranos.

--Thanks to Misty for my banner.

"The plural of Chad is Chad?"
--From the movie Recount

comments powered by