Ask 411 Movies for 0.27.14: Top 20 Most Anticipated Films of 2014
Posted by Chad Webb on 01.27.2014

From X-Men: Days of Future Past to The Raid 2, Interstellar and more, Ask 411 Movies tackles the Top 20 Most Anticipated Films of 2014 this week!







































An "Ask 411 Movies" column would be nothing without questions, so please toss them my way. Why should you ask me instead of using Google? Well, perhaps I'll tell you something you can't find there, or maybe you just like my conversation and soothing words. You can post any questions or thoughts below in the comments section, email me at cthomaswebb@gmail.com, or send me a tweet using the links below:













---




What I Watched This Week



This week I'm devoting the column to my most anticipated films of the year list. Customarily I would do an "Editor's Note" for this, but as you will read below this year will be a change of pace.

Other than the forgettable Jack Ryan: Shadow Recruit I have not been watching many movies as of late. I am catching up on Treme and several other shows instead. I've also been busy shoveling snow and putting together various contraptions around the house. Fun times.

In last minute news, the WWE Royal Rumble sucked. Not sure what the hell the company is thinking lately, but oh well. The Grammy Awards took place and oddly enough Daft Punk winning Album of the Year for Random Access Memories actually matches up with my #1 album of 2013. That doesn't happen often.

If want to know more about my movie tastes, check out my page on Letterboxd by clicking right here. Also, make sure to look at all the great articles and writers at 411, particularly in the Movie-zone because that's where I predominantly am, but all of the zones.






Deaths



In case I forgot to mention a notable death this week, you can always peruse the list yourself by clicking here.



The Questions



No questions this week, but keep them coming!



Top 20 Most Anticipated Films of 2014



This year's list will be a bit different. Normally I avoid putting blockbusters on the list, or huge films everyone already knows about and is looking forward to. I always mention them in the opening paragraph, but since no one reads this and prefers to make note of the ones I "missed," I will incorporate some of them this time. My list will also be a bit longer than it usually is at 20 instead of 15. My goal as always is to draw readers attention to titles they might not have heard of or considered. If you were expecting comic book adaptations to populate this, then this must be the first time you've read my columns. What people can't seem to realize is that my list incorporates movies from the entire year, not just the summer blockbusters.

Another reason for this is because I will not be making my annual Oscar predictions this year. Normally I would look ahead one year and attempt to predict what would be nominated for Best Picture in 2015. But unfortunately the source I used to narrow down those choices has stopped constructing their list of films to be released in 2014. Dark Horizons constructed a "Notable Films :insert year here:" list that was incredibly detailed and painstakingly put together. But the person who runs that site doesn't do that anymore, which makes my predictions next to impossible. If I can find an alternate source somewhere, I will do them in a future column, but at this point I doubt it.

I wouldn't really look at this as a specific order, but I listed them according to what films I'm most excited for as best I could. I numbered them because it looks better, and I chose 20 because I didn't see the point of limiting my most anticipated films to 10. In skimming various lists of upcoming films, I had to be aware of which ones were just speculated to be released this year and which ones were close to definite. There are so many titles I'm interested in, and I could not fit them all below, but hopefully these spark your interest as they have mine.




20. CYBER - On paper this storyline won't sound all that extraordinary. "After rogue computer hackers attack the world's stock markets, an imprisoned hacker is released on the condition that he helps a joint U.S./Chinese task force to track down the culprits." But this is the return of Michael Mann, who has not delivered anything since Public Enemies. I actually enjoyed Miami Vice and Public Enemies, but they were divisive to be sure. This has the potential to be polarizing as well, but Mann's approach is so distinct and engrossing that I can't not be excited for him to give us something new. The cast has Chris Hemsworth, Viola Davis, Tang Wei (Lust, Caution), and more.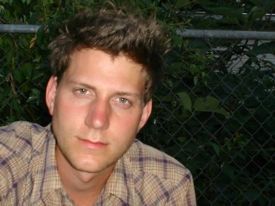 19. MIDNIGHT SPECIAL - Little is known about Jeff Nichols next feature other than it's a "chase" movie. I have loved every one of Nichols' dramas thus far, so he has a fan in me for life. See Take Shelter if you haven't. The cast brings back regular Michael Shannon with Joel Edgerton, Kirsten Dunst, and Adam Driver. Nichols has also compared this to a John Carpenter flick, which should peak the interest of many of you. This is what we know of the story: "A father and son attempt to evade government officials when they learn the boy has supernatural powers." I'm there.










18. A MOST WANTED MAN - Here we have another John Le Carre adaptation. The plot: "A Chechen Muslim illegally emigrates to Hamburg, where he gets caught up in the international war on terror." Apparently Tinker, Tailor, Solder, Spy got Hollywood wanting to develop more projects based on le Carre's material. I'm game. Anton Corbijn (Control, The American) is standing at the helm, which is intriguing because I generally dig his style. The cast is also impressive: Rachel McAdams, Robin Wright, Philip Seymour Hoffman, Willem Dafoe, Daniel Brühl and Nina Hoss. There was a trailer, but it was pulled by Lionsgate. Look for it soon. As cool as it is that le Carre's writing is getting translated to the big screen, I would see this because of Philip Seymour Hoffman regardless of the source. He da man.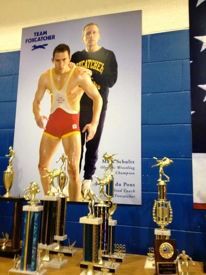 17. FOXCATCHER - Here's the synopsis: "The true story of schizophrenic millionaire John du Pont, who backed the U.S. Olympic wrestling team and whose friendship with gold-medal-winning brothers Dave and Mark Schultz…" I deleted the end of the summary because it might be a spoiler for some of you. You have Bennett Miller directing (Capote, Moneyball) with Steve Carrel, Channing Tatum, Mark Ruffalo, and Sienna Miller among others leading the cast. This almost got released in 2013, but I think we'll definitely see it in 2014. Miller is a superb filmmaker and I'm intrigued by what I know of this story.
















16. NYMPHOMANIAC - The latest controversial effort from Lars Von Trier (Melancholia, Anti Christ). This will be released in two parts, followed by an epic 5+ hour version later in the year. The title probably says it all, but here is the plot: "After being found beaten in an alleyway, a woman relates her sexual life, from birth to her 50s." I should reiterate that Von Trier is not everyone's cup of tea, but I like him because he not only pushes the envelope, but the quality of his films are not sacrificed for his edginess. Charlotte Gainsbourgh is the lead, with Stacy Martin, Stellan Skarsgard, Shia LaBoeuf, Uma Thurman, Jamie Bell, Udo Kier, Willem Dafoe, Christian Slater, Connie Nielsen, and more. This has already gotten people talking up a storm, but that will only increase once the masses see the picture on VOD and in theaters in March.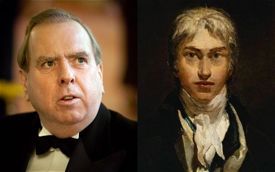 15. MR. TURNER - A costume period piece set in the 19th century might say "snore" to some people, but this one is directed by Mike Leigh, who is a British filmmaker that is constantly supplying the world with rich, unusual, and increasingly compelling dramas. He has made Happy-Go-Lucky, Another Year, Vera Drake, Topsy-Turvy, and many more you should rent now. The story is a "biopic about the controversial life of British Romantic landscape painter, water-colorist and printmaker J.M.W. Turner." Timothy Spall takes the lead in a project that Leigh says is "tragicomic." Leigh normally has his sights set on Cannes for a release, and that is the best guess right now in terms of a release date.








14. THE ASSASSIN - This is one that has evidently been discussed for years (almost 25 from what I researched). It is the highly anticipated next project from Hou Hsiao-Hsien, who most of you have likely never heard of (Flight of the Red Balloon, A City of Sadness). He's a masterful filmmaker. The plot of this is described as: "In 8th century China, a female assassin looks to leave her profession behind, incurring the wrath of her mentor." There is no guarantee that this is even completed, but we can pray can't we? I know that production started in 2012, but then stopped in April of 2013. After that, I have no new information, but this is an arthouse director from Taiwan doing wuxia martial arts. Please let this happen sooner rather than later!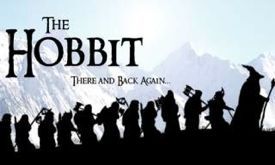 13. THE HOBBIT: THERE AND BACK AGAIN - No need to elaborate on this one. At this juncture, you're either on board with this trilogy or you're not. I for one am sick to death of the whining and complaining that we have three films. If you are still whining about this, seriously, seek help. I am eagerly awaiting the conclusion to this franchise. An Unexpected Journey and The Desolation of Smaug were both entertaining and adeptly made. I'll bet the third installment falls in line with those nicely.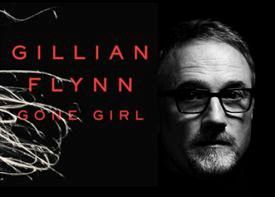 12. GONE GIRL - David Fincher's latest sees him adapting another acclaimed novel. The plot: "Nick and Amy Dunne are seemingly the perfect couple, but when she disappears suddenly, Nick becomes the prime suspect. Could he have killed her? Or is the truth far more twisted?" It boasts an exciting, if weird, cast with Ben Affleck, Rosamund Pike, Neil Patrick Harris, Tyler Perry, Kim Dickens, Patrick Fugit, Casey Wilson, and Missi Pyle. I'm not sure how crazy I am that Fincher chose this to be his next film, but if he's directing it, I'll be seeing it. My wife and most of her friends have read this and claim it's great, so we shall see.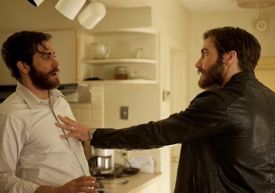 11. ENEMY - This arrives in about a month and a half. Jake Gyllenhaal talked about it during the press run for Prisoners, which is directed by the same man, Denis Villeneuve. His Incendies was a staggering masterpiece and Prisoners was excellent as well. Enemy hit a festival or two in 2013, so reviews have begun pouring in and so far so good from what I've seen. The plot follows a man who tries to track down his exact look-a-like after spotting him in a movie. It sounds odd but enthralling. These two collaborated swimmingly together once, so it gives me an optimistic outlook on this. Elsewhere in the cast is Melanie Laurent and Isabella Rossellini.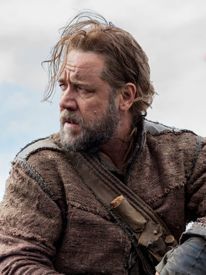 10. NOAH - I've been looking forward to this for years. Since then the cast has changed and lots of news about the ups and downs of the production have leaked out. I'm still excited. The success of Black Swan enabled Darren Aronofsky to do pretty much whatever he wanted, so I sincerely hope he doesn't waste the opportunity (and the bigger budget) with a failure. The cast: Russell Crowe, Jennifer Connelly, Anthony Hopkins, Ray Winstone, Emma Watson, Logan Lerman and Douglas Boot. The trailer might not enthuse you, but from what I've read the actual film is more bizarre and interesting than the way the story is being marketed. The effects look sensational and I think Crowe is a wonderful choice for the titular character. Sadly the word is that Aronofsky and the studio are feuding over the final cut. Just give the director what he wants damnit!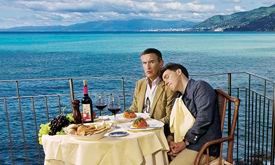 9. THE TRIP TO ITALY - I'm not sure how many of you saw The Trip from 2010, but it was hilarious. It began as a television series in the U.K. and was shortened into a feature film for release in the U.S. Either way, it was fantastic. Stars Steve Coogan and Rob Brydon return with writer/director Michael Winterbottom for this sequel road trip/vacation. This time the duo visits 6 restaurants in Italy. Winterbottom has a long history with these two, particularly Coogan. And the result is almost always worthwhile. If you haven't seen the original, do so soon. As long as they have more impressions, in addition to picturesque Italian locations, we'll be golden.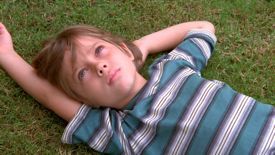 8. BOYHOOD - This is a movie that Richard Linklater has been shooting bit by bit since 2002. That makes one hell of a long production. But this is a gutsy project. The story follows "the life of a child told from age six to age 18, following his relationship with his parents before and after they divorce." Similar to Michael Apted's Up documentary series and Michael Winterbottom's Everyday, we literally see the actors age as the plot progresses. Ethan Hawke and Patricia Arquette are the parents, while Ellar Salmon is the child. Hawke described this like a "timelapse photography of a human being." The early buzz from Sundance has been extremely positive, and Linklater is a filmmaker I possess a heaping pile of respect for, so this is one I can't wait to check out.








7. GODZILLA - Again, this trailer and one of its posters has been praised by me on numerous occasions, so its inclusion on this list should not be a shock. Gareth Edwards is directing. He previously helmed Monsters (so he knows the territory to an extent), but this is a significant boost into the A-list scene. It will not be easy considering a past version to hold an English-speaking cast was the dreadful Roland Emmerich movie from 1998. This has some noteworthy names: Bryan Cranston, Aaron-Taylor Johnson, Elisabeth Olsen, Sally Hawkins, Juliette Binoche, Ken Watanabe, and more. The previews have been phenomenal. I hope the final cut knocks it out of the park like the marketing department has.



















6. THE GRAND BUDAPEST HOTEL - The trailer and posters for this have been in circulation for awhile now. Wes Anderson's Moonrise Kingdom was one of his best offerings to date. He is clearly enjoying a fruitful period right now and this new film looks outstanding as well. The plot is described as: "In a legendary hotel in a fictional European country between the wars, a young lobby boy falls under the spell of a famous concierge, amid plots of murder, art theft and squabbling families." Ralph Fiennes replaced Johnny Depp in the lead, and the rest of the cast is all-star caliber like most Anderson line-ups are. In my mind, Anderson is getting better with age, so I'm betting on this to be terrific.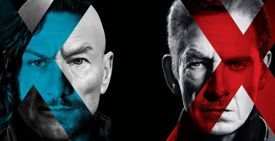 5. X-MEN: DAYS OF FUTURE PAST - I've written about this a lot at this point. The trailer was #1 on that list, the posters were #1 on that list, so it goes without saying that I'm amped for Bryan Singer's return to this franchise. You all no doubt feel the same way. Moving on.











4. INHERENT VICE - An adaptation of the detective tale from Thomas Pynchon, this is described as part noir and part psychedelic romp. All I know is we have Paul Thomas Anderson reteaming with Joaquin Phoenix and that's all the incentive I needed to buy a ticket. This is supposed to be a goofy story set in the 70's where a hapless detective investigates the disappearance of a girl who was also his former girlfriend. The cast also includes Josh Brolin, Owen Wilson, Reese Witherspoon, Benicio Del Toro, Martin Short, Jena Malone, and many more. PTA doesn't normally disappoint so hopefully this doesn't either.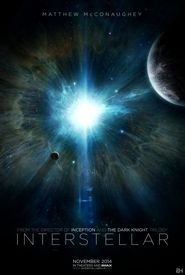 3. INTERSTELLAR - Here we have the next effort from Christopher Nolan. Many of you have no doubt heard of this one by now. This follows scientists who attempt to investigate a wormhole into another dimension. Steven Spielberg had been toying with this project before it ultimately was handed off to Nolan, but I have faith that Nolan can bring his own epic vision to this in a great way. It of course sports a fabulous cast: Matthew McConaughey, Jessica Chastain, Casey Affleck, David Oyelowo, Ellen Burstyn, Topher Grace, Wes Bentley, Elyes Gabel, Bill Irwin, John Lithgow, Matt Damon, Michael Caine and Anne Hathaway. Nolan is one of those directors whose work I'd see no matter what. This should rock, as long as he doesn't do wormholes like Richard Kelly.














2. ANY PROJECT FROM TERRENCE MALICK - He has three different projects being worked on (or not) right now. There is Knight of Cups, which is about a man, temptations, celebrity, and excess. Then we have the as yet untitled "Austin Music Scene" movie, which is about two love triangles which intertwine in...you guessed it, Austin. Among the names in those casts: Ryan Gosling, Rooney Mara, Cate Blanchett, Christian Bale, Natalie Portman, Isabelle Lucas, and many many more not mentioned. The other project is a documentary, entitled Voyage of Time, about birth and death in the known universe. Who knows when Malick will decide he's finished with one or any of these, but he is working harder than he ever has before, so let's hope he gets one of them done for release in 2014. Those titles are not set in stone by the way.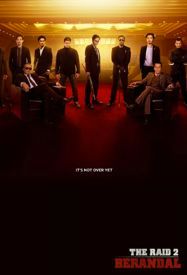 1. TIE - THE RAID 2: BERANDAL & THE EXPENDABLES 3 - I'm an action fan at heart, which is why you see these two tied for first place on my list. The Raid: Redemption was an awesome, non-stop ride of kicking ass and taking names with star Iko Uwais heading up the bunch. The sequel, which is longer, promises just as much action (if not better) with a bit more substance. Gareth Evans is a magnificent director of martial arts films (Merentau), and the word is that he has topped himself with this follow-up. Hell yes.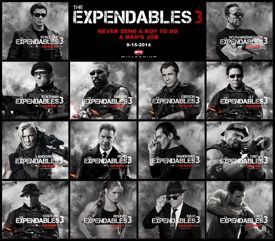 As for The Expendables 3, perhaps some of you have lost interest in the franchise at this point. Not me. As long as Sylvester Stallone keeps making action flicks, I'm going to continue seeing them enthusiastically. I liked Bullet to the Head and Escape Plan. This franchise is nothing but mindless action and one-liners, just about everything I ask for in the genre. It is being directed by Patrick Hughes, who has a couple titles under his belt, but is relatively a new face. In addition to the regulars, you have Antonio Banderas, Kellan Lutz, Wesley Snipes, Harrison Ford, Mel Gibson, Ronda Rousey, Kelsey Grammar, Robert Davi, Victor Ortiz, and probably a few I'm missing. I seriously am psyched to see both of these.


















Other Films I'm Looking Forward To

*Transcendence
*Sin City: A Dame to Kill For
*Sabotage
*The Interview
*Love & Mercy
*Exodus
*How to Catch a Monster
*The LEGO Movie
*Sils Maria
*Jersey Boys
*The Hunger Games: Mockingjay - Part 1
*Dumb and Dumber To




LOOKING BACK AT MY MOST ANTICIPATED FILMS OF 2013



These are the films I selected at the beginning of 2013 as the ones I was most looking forward to. More than a few ended up meeting or exceeding my expectations, such as Before Midnight, The World's End, Saving Mr. Banks, Gravity, Escape Plan, Stoker, Mud, Beyond the Hills, and even The Grandmaster. Two of those made my Top 10 list and three more ended up in my Top 20. Some were disappointments like The Look of Love and Only God Forgives (especially this one). Cavalry, Libertador, Snowpiercer, The Congress, and 33 dias have not been released yet. I'm still really looking forward to them, but I didn't put them back on the list because I didn't want to double up on last year's picks.

- Before Midnight
- The World's End
- Cavalry
- Snowpiercer
- Escape Plan
- Much Ado About Nothing
- The Look of Love
- Mud
- Stoker
- Beyond the Hills
- The Host 2
- Libertador
- The Grandmaster
- Gravity
- Only God Forgives
- Her
- Greetings from Tim Buckley
- 33 dias
- Saving Mr. Banks
- The Congress




LOOKING BACK AT MY OSCAR PREDICTIONS FOR 2014



Below are the Oscar predictions I made for the upcoming ceremony. I made these predictions at the beginning of 2012. I always think it's amusing to take a look back and see what I wrote about certain films before a great deal was known about them and before word of mouth took hold.

Counting the "Other Possibilities" titles, I guessed 4 out of the 9 nominees this year, which is two below my best record of 6 out of 9. That's not terrible, but I could have done better. I'm actually glad I got The Butler wrong since that didn't deserve a nod anyway. The Monuments Men was pushed to 2014, as was Labor Day, though that might have received a one week qualifying run. Either way, Jason Reitman's latest was not as impressive as his earlier stuff. Inside Llewyn Davis was a big snub this year, though again, I wasn't crazy about that one. August: Osazge County picked up a pair of acting nominations, but no much else as it was met with mediocre reviews. The oddest picks are The Fifth Estae and Diana, both of which were not warmly received by critics. And of course Devil's Knot, Jimmy Picard, and A Most Wanted Man were not released yet.

To view the original article from last year, click here.

*August: Osage County - This is probably going to be the film The Weinstein Company pushes next year. It is based on the Pulitzer-prize winning play by Tracy Letts and has an amazing cast: Meryl Streep, Julia Roberts, Ewan McGregor, Chris Cooper, Benedict Cumberbatch, Sam Shepard, Dermot Mulroney, Abigail Breslin, Juliette Lewis, Margo Martindale, Misty Upham and Julianne Nicholson. John Wells is directing (The Company Men). And George Clooney is producing. It's about an Oklahoma family that comes together after the patriarch commits suicide. I wanted to see this on Broadway but never had the chance. The movie has all the qualities to be an Oscar contender.

*The Wolf of Wall Street - Martin Scorsese. Leonardo DiCaprio. I'd say this is a solid bet to be nominated for Best Picture. I don't really need any more evidence than that, but this is based on the memoirs of NY stockbroker Jordan Belfort. Sopranos writer/producer Terence Winter turned in the script and the cast includes Jonah Hill, Matthew McConaughey, Jean Dujardin, Jon Favreau, Rob Reiner, Joanna Lumley, Spike Jonze, Jon Bernthal and Kyle Chandler. This one is in the bag.

* Inside Lleweyn Davis - This was a pick last year. Here is what I wrote then: Anything by the Coens is a safe bet for Best Picture predictions. The brother duo can put just about anything into the theater nowadays and have it be ripe for contention. I honestly had no clue what this was about before researching this, but the plot is about a singer/songwriter navigating New York's folk music scene during the 1960's. It stars Carey Mulligan, Justin Timberlake, and Garrett Hedlund. I look forward to everything by the Coens, so this should be good.

*The Butler - Another pic Harvey Weinstein will be heavily pushing, The Butler tells the story of Eugene Allen, who worked at the White House for over three decades, serving eight Presidents. Here is the cast: Forest Whitaker in the title role, Oprah Winfrey, Terrence Howard, with Robin Williams as Dwight D. Eisenhower, James Marsden as John F. Kennedy, Liev Schreiber as Lyndon B. Johnson, John Cusack as Richard Nixon, and Alan Rickman as Ronald Reagan. The supporting cast: Jane Fonda, Vanessa Redgrave, Alex Pettyfer, Melissa Leo, Lenny Kravitz, Cuba Gooding Jr., Mariah Carey, Terrence Howard, and David Oyelowo. The only wild card is Lee Daniels (Precious, The Paperboy) as the director. Yeah, this ensemble drama has a chance at being nominated.

*Captain Phillips - Paul Greengrass returns with his first film since Green Zone with Tom Hanks as the titular Captain Richard Phillips. The story is that of the hijacking of the cargo ship MV Maersk Alabama by Somali pirates in 2009. Sony bought the film rights like a month after the real life incident happened, so we knew a film was coming at some point. Greengrass understands how to handle tense, factual situations like this: Bloody Sunday, United 93. Billy Ray wrote the screenplay. Hanks looks to be making a play for Oscars this year with roles that are ripe for nominations. Anyway you slice it, this is one to keep your eyes on.

*The Monuments Men - George Clooney is the director here, so already this is a safe prediction, but this thriller stars Clooney, Daniel Craig, Matt Damon, Cate Blanchett, and Bill Murray to name a few. Here is a brief summary: "The story is an adaptation of Robert M. Edsel's book about a hand-picked group of art experts chosen by the U.S. government to retrieve artwork taken by the Nazis during World War II." It was also the subject of the 2006 documentary The Rape of Europe. The word is this will be similar to Argo in terms of style.

*Twelve Years a Slave - I had thought about putting this on my list last year, but it was never released, so it seems like a logical selection this time around. Here we have director Steve McQueen joining forces with Michael Fassbender again after Hunger and Shame. This is a slavery drama based on the true story of Solomon Northrup. The cast has Chiwetel Ejiofor, Brad Pitt, Fassbender, Paul Giamatti, Benedict Cumberbatch, Paul Dano, Garret Dillahunt, Sarah Paulson, Alfre Woodard, Ruth Negga and Quvenzhané Wallis. Not a bad line-up. McQueen isn't exactly an Oscar darling with his previous offerings, but I still say this is a smart play.

*Labor Day - The newest film from Jason Reitman (Juno, Up in the Air) stars Kate Winslet, Josh Brolin, Tobey Maguire, James Van Der Beek, Jackie Weaver, and more. It is based on the novel To Die For by Joyce Maynard. It follows a depressed single mom and her son who pick up a wounded drifter. He is also an escaped convict and gradually they begin to realize who he is and that their options are limited. I have yet to see a Jason Reitman film I have disliked and he only improves with each passing piece. With Winslet as his star, or even if she weren't, Reitman is a first-rate horse for the 2014 race.

*Jimmy Picard - This is one I'll be going out on a limb for, but perhaps not once you hear the storyline. "Benicio Del Toro plays a Native American soldier who, following World War II, is troubled by various medical symptoms. None of the symptoms can be explained physically, so he begins working with a French psychoanalyst (Mathieu Amalric) at a Kansas hospital to help cure himself." This is directed by Arnaud Desplechin (A Christmas Tale). The script possesses numerous traits that the Academy loves, so I'll gamble on it.

*The Fifth Estate - Also known as The Man Who Sold the World, I am confident of this one's chances, but not of it making a 2013 release date. This is about Australian journalist and Wikileaks founder Julian Assange. Apparently there are some documentaries on the way as well. Benedict Cumberbatch assumes the role of Assange and has Daniel Bruhl, Laura Linney, David Thewlis, and Dan Stevens helping him out. Bill Condon is directing.


Other Possibilities - Foxcatcher, A Most Wanted Man, Diana, Nebraska, Devil's Knot



CLOSING THOUGHTS



All of my "Year End" articles are done now. 2013 proved to be a great year for movies in general and I hope 2014 is the same. From now on it's time to concentrate on the Academy Awards.

OTHER STUFF TO READ
The Best and Worst Films of 2013
411 Movies Roundtable: January 2014
The Top 10 Pet Peeves of 2013
The Top 10 Best and Worst Posters of 2013

--Thanks to Misty for my banner.

"The plural of Chad is Chad?"
--From the movie Recount
comments powered by