SPOTLIGHTS
Comics 411 01.29.14: Best Comic Book Hero Origin Edition!
Posted by Steve Gustafson on 01.29.2014

Does Batman have the best origin story in comic books? Plus news and thoughts on Aquaman getting a second title, the latest on the Wolverine & The X-Men relaunch, a review for The All-New Invaders #1 and more!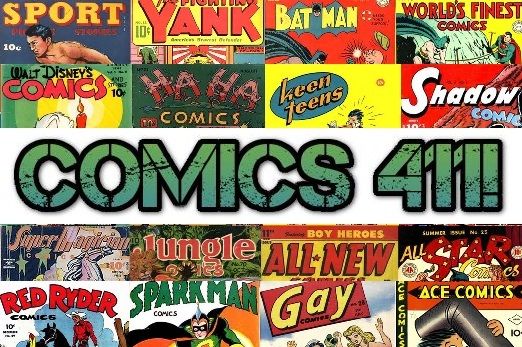 Welcome back to the Comics 411! My name is Steve Gustafson and this is a corner of 411mania reserved for those interested in talking comics! As always, I want to thank everyone who took a few minutes to read and comment last week. Check out my interview with Playboy's Miss November, Gemma Lee Farrell!


And away we go...

Marvel.com debuted what will likely be several deleted bonus scenes from Thor: The Dark World. In the deleted (or in this case, altered) scene, Thor & Loki 'walk & talk' after Thor springs his brother from the Asgardian prison. In the scene that made the final cut of the film, Chris Evans turns in a cameo as Loki transforms into the image of Captain America. But in this bonus original version of scene, Tom Hiddleston puts on Cap's uniform and picks up the shield himself. Whether it was filmed this way so that Evans could be added later, or this was the originally intended version will likely be answered on the film's commentary track.







READER ROUNDTABLE

The Best Comic Book Villains Turned Heroes. Lots of feedback on this one. These were the options and results:

Magneto 46.23%
Hawkeye 13.59%
Catwoman 12.41%
Emma Frost 9.6%
Black Widow 6.65%
Dr. Octopus 4.87%
Sinestro 3.84%
Shade 1.92%
Pied Piper 0.89%

No shocker with Magneto taking it. The guy just overshadows any poll he's in. I messed up and had Hawkeye twice in the poll so I just added his numbers together. Who did I skip by accident? I was going to stay mum and say I'd leave that up to you but it was in fact ROGUE! Sorry Rogue fans.

Carlos Grajales: "Voted for Piper. He was a great villain when he smashed Snuka with the coconut on the head. He also beat up Cindy Lauper and Mr. T. He eventually saw the error in his ways and turned good. Oooooooh yeah!"

Ben Piper : "I would have voted for Venom had he been in the poll."

CyberVenom: "Awesome idea! Its always weird to see where the hero/villain change occurs and how! Here's my top 10, in order. No surprise where my #1 lies though.

HM: Riddler, Scarlet Witch, Kid Omega, Archangel, Magneto, Namor, the Inhumans
10. Banshee
9. Red Hulk
8. Jason Todd (Hero, Villain, Hero)
7. Rogue
6. Quicksilver
5. Catwoman
4. Taskmaster
3. Emma Frost
2. Deadpool
1. Venom

The list really could go on and on!"

Acolyte: "Magneto will rightfully dominate. But I think the poll would have been more interesting had it included Deadpool. He was a "villain" for years."

redhotrash : "Have been kind of resentful of the Emma Frost turn. After over a decade of being a very cut throat villain, they let her in the team and put her in charge of their students, Then Cyclops marries her after about 5 minutes and they are writing her as a telepath on Xavier's level. My vote goes with Sinestro. By the way, 411 Comics needs its own section. Right where the doomed politics section used to be."

"Also, went with Sinestro. Hes one of those guys who was just destined to be a villain. I mean his name is Sinestro. So you're a rookie from earth, joining the Lanterns, and they tell you the partner you're assigned to is a dude named Sinestro. Some people were just born into their roles. Like Victor Von Doom. How else could he have turned out? Dr. Stephen Strange beat the odds. Still, all Sinestro needs to do to be embraced by the hero community is shave, Never has a hero had a mustache like that."

lorddarias: "Had to vote Emma Frost just based on her outfits, or lack thereof...Also nominate Songbird as a write-in candidate..."

G-Walla: "Personally, it's Venom: Lethal Protector. But, Eddie Brock Venom was my favorite Marvel character."

null2099 : "I'm not sure it will count, but I would like to nominate Doctor Doom. Without changing his personality at all, Doom 2099 was epic. Doom in the past wanting to conquer the world because he thought he could rule it better was villain. Doom in 2099 compared to the mega-corporations, and he could run it better, so a hero. I'm actually starting to think that he could run the world better than it is being run right now even."

His Bubbliness: "No Rogue as an option?"

Dwexthor: "Venom for my vote"

Blah: "Can't say I'm surprised to see Magneto with so many votes, but I couldn't choose him. Just as @Jeremy Thomas:disqus said, Emma Frost's transition from a villain as a member of the Hellfire Club to becoming a leader of the X-Men and everything in between was interesting and believable."

Jeremy Thomas: "Venom is a really good one (the Agent Venom storyline is well-plotted out), but Emma Frost takes it for me. Magneto went back and forth too many times while Emma did the believable face turn by not really changing her personality drastically but having a believable transition from one side to the other."

Dos-Face: "Would Winter Soldier count as a good heel-to-face turn? He was pretty much brainwashed into being evil, so I can see how he might not count."

KipSmithers : "Wasn't Wonder Man a villian?"


Thanks for your input. Some cool stuff last week. This week we turn our eyes to a comic book heroes origins. From Wolverine and Superman to Batman and Captain America, everyone has traveled a different path to fighting the good fight. But who has the Best Origin to you? I picked 10 but I know you'll have your opinion! Vote and comment below!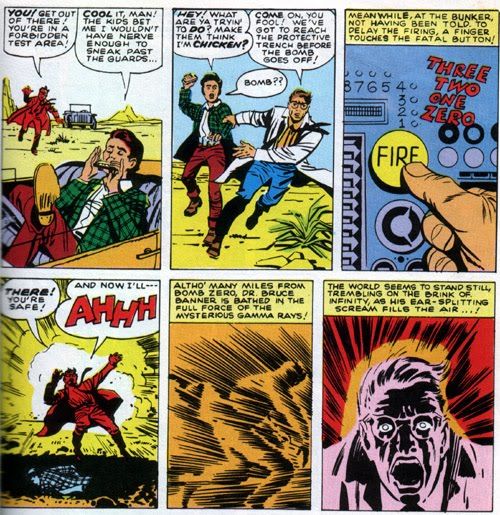 NEWS

Aquaman! In April, DC's ongoing Aquaman comic will get a spin-off title, capitalizing on the recently introduced, fan-favorite superhero team, The Others. Aquaman and the Others will be written by Dan Jurgens, the writer/artist who's been active in the New 52 universe since it launched in 2011. With this latest project, Jurgens will be working with Lan Medina to explore the mysterious mythology of the Others — and the mystery behind the Atlantean artifacts that give them power.

Newsarama talked with Jurgens and here are the highlights:

On a second Aquaman series: "Why not? Geoff Johns did a great job reshaping Aquaman in the New 52. In his very first issue, Geoff took on the topic of Aquaman being a bit of a lightweight character head on. Aquaman is now more dynamic and interesting than ever before. On top of that, The Others are a very interesting group of individuals who will be part of all that."

On the premise of the series: "These characters come from a variety of backgrounds and geographical areas. It's the story of a disparate group of people trying to establish common goals and interests when there would appear to be none, set against a background of global intrigue and mystery."

On how the team works together: "In some cases, it might be more common for them not to work together. They don't have a clubhouse. They don't have a satellite. What each of them does have is an Atlantean relic that comes with power. The past of those relics is a bit of a mystery as well, and we'll delve into that. They aren't necessarily the best of friends. Ya'Wara and Aquaman appear to share something of a past, while much of what the Operative has done in the past is still secret. There is inherent conflict within the team, which is something they must overcome.

Do you think Aquaman will be able to carry two series?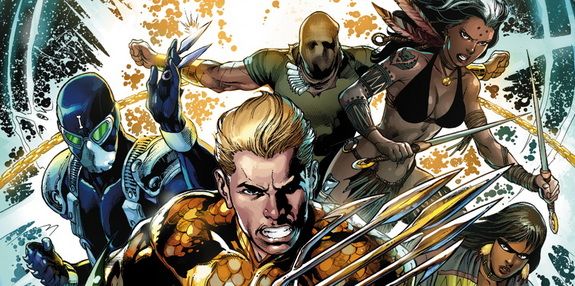 Wolverine! Wolverine & The X-Men relaunches in March and Jason Latour and Mahmud Asrar promise an eventful summer! Newsarama spoke with Asrar about his enrollment as the school and the series' regular artist. Asrar, who made a name for himself recently with work on Supergirl and Ultimate X-Men. Check out the highlights:

On what to expect with the relaunch of Wolverine & The X-Men: "When it comes to superhero books what I want to do always is have some genuine fun and deep character moments so the reader feels a connection to the characters while being entertained. I can safely say we're bringing that to this book. Jason is as good with the keyboard as he is with his pencil so I can safely say there'll be a lot of fun. We have some huge players in our team in the form of Quentin and Evan. So we'll see some important things relating to them. Also Wolverine is not going through the best time in his life which means there's even more pressure on him than you can imagine. Maybe more than he can bear, which in turn affects the role of Storm and the other school staff. We're also bringing into play a new villain which I simply can't wait to draw. Not to mention the other antagonists we have lined up."

On handling such a large cast and making them all count: "I'm always up for a challenge so this was a welcome change after Supergirl and Indestructible Hulk which were basically single character books. However, honestly I don't think I knew what I was getting into with this one with the sheer amount of characters in the school. It is working out nicely though. The more I work on the book the more I get used to the cast. One thing I found out with my time in comics is that people care about even the most obscure character. So I try to pay attention and not be lazy on any of them. This does mean that it takes much longer to draw a page than normal."





Powerpuff! Did you see this story kick up this past week? Seem the Powerpuff Girls cover became controversial when retailer Dennis Barger, Jr. posted an image of it on Facebook and questioned how it seemed to sexualize children's characters. This led to a series of outburst across every social media platform and IDW Publishing had to confirm the cover will not see print. A new variant cover will replace it and retailers will have an opportunity to adjust their orders when the new cover is revealed. Powerpuff Girls #6 will be released in February

Artist Mimi Yoon, creator of the controversial variant cover to Powerpuff Girls #6, has issued a statement on her Facebook page in response to Cartoon Network's decision to pull the cover from publication:

"i've been keeping quiet because of my respect for the other parties involved, but i feel it's about time i say something.

DO KNOW THAT I AM DAMM PROUD OF THIS WORK OF MINE.
my objective was to illustrate modern, pop cultured, SASSY (not sexy), and humanized Powerpuff Girls who have just beaten the crime lord and have him on the ground. yes, the girls are wearing latex costumes… SO?!?!?! don't all superpowered heroes wear latex?

unfortunately, the comic book will never make it to the stores… yes, i'm truely disappointed… because a perverted mind decided to see in this image what his dirty mind has conjured up, and barked loud enough. worse, he brought up kids and used protecting kids and kids' perspective in his reasoning/excuse. does he think kids are dumber than him?

huge apologies to those who have been waiting… there's nothing i can do.
also sorry to those who's been asking to buy prints of it… i'm not allowed to make prints of it. the characters belong to CN.

THANK YOU FOR YOUR SUPPORT!!"

What do you think about all of this?





Fantastic Four! Here's a look at an upcoming Fantastic Four variant cover. Is it just me or does this look very much like The Incredibles? Maybe Disney is rubbing off on Marvel more than we think!


REVIEWS!

Do YOU want to be a reviewer for COMICS 411? Send me an email at stevethegoose@gmail.com to find out how! Take it away, RobF!

All New Invaders #1

By RobF

The Original Human Torch. Captain America. Namor the Sub-Mariner. Bucky (now the Winter Soldier). The original Invaders (sans Toro) have reunited to face not a bunch of Nazis but a cosmic threat. Can one of the world's oldest super-team become relevant in today's world? The reunited James Robinson/Steve Pugh team is here to find out.

Issue #1 is a continuation of the story that began in the All-New Marvel NOW Point One book. If you haven't read that issue, you'll be at a major disadvantage here. We learn that the Kree Empire is on the hunt for some sort of weapon called The God's Whisper that the Invaders had broken up and hidden a long time ago. But before they can find the pieces, they must find the members of the team that have long since dispersed. The first one on the list is Jim Hammond AKA the original Human Torch, who has traded in the spotlight that comes from being a hero for a small town life. Giving the spotlight to Hammond is a smart move for he is the least known of the 4 Invaders. It will be interesting to see if any of the others Invaders like Spitfire or Union Jack will be appearing in these pages.

The artwork, by Steve Pugh, is not a favorite of mine. In one scene Captain America's shield looks oddly large and Namor looks strange in another. He does much better with the action scenes. The colorist does a tremendous job creating some effects with fire that make Jim Hammond look incredibly powerful and full of energy.

Overall Invaders #1 is a good story with some potential. James Robinson has an outstanding track record and even though there is no clear connection to the rest of the Marvel Universe I think he will make it work.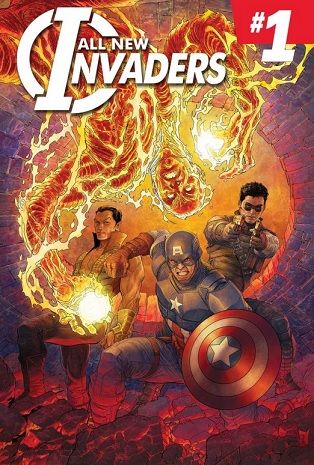 Before I say GOODBYE!
Follow me on Twitter for random bits, news RT's, and updates! Only at http://www.twitter.com/stevethegoose!

My Hollywood gossip (and anything else!) Hollywood 5 & 1!

Are you a fan of 411mania on Facebook? Keep up-to-date on news and contests!

Are you following 411mania on Twitter?
http://www.twitter.com/411mania
http://www.twitter.com/411wrestling
http://www.twitter.com/411moviestv
http://www.twitter.com/411music
http://www.twitter.com/411games
http://www.twitter.com/411mma

If you have some down time and are looking for a great place for great fun, check out Tiger Flash Games!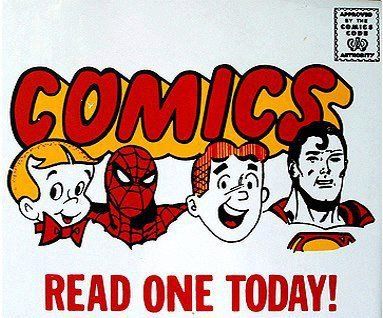 That's all the time I have. See you next week!
comments powered by