SPOTLIGHTS
A Bloody Good Time 01.30.14: Top Ten Songs Used In Horror Films
Posted by Joseph Lee on 01.30.2014

From "Goodbye Horses" in Silence of the Lambs and The Devil's Reject's Freebird to Halloween II's "Mr. Sandman," "Red Right Hand" in Scream and more, 411's Joseph Lee counts down the top 10 songs used in horror films!

































Opening Logo courtesy of Benjamin J. Colón (Soul Exodus)



Welcome to A Bloody Good Time.

We conclude our look at music in horror with a look at the best uses of music in horror films. This week I'm talking about songs that were not created specifically for that film. The artist made the song independently and then later on the filmmakers decided they wanted to include it in their picture or soundtrack. Sometimes a song someone else made can fit your movie just as well as hiring someone to write a theme. I had to be very careful when making this week's list. You can't just include any old song. Sure, I could include "Don't Fear the Reaper" for Halloween, but it plays on the radio briefly and doesn't really tie into the movie all that much. The songs on this list should, ideally, fit the movie perfectly. Not saying "Reaper" doesn't fit Halloween, but would you really miss it if anything else played on the radio in the scene where Laurie smokes a joint?

I do have some caveats with my list, to make everything fair.

1) I'm not including instrumentals. I count those as part of the score, even if something like "Tubular Bells" wasn't written for The Exorcist, it's as much a part of the score as what was actually composed.

2) This is for songs that were not made for the movie. So if you are wondering where Dokken and Alice Cooper are, you should probably check the two-part edition I had on that here and here.

3) No horror musicals. I have to include this one because otherwise, horror musicals would dominate. Rocky Horror Picture Show would practically eat up my top ten.

I'll include a link to every song so you can judge for yourself if it belongs.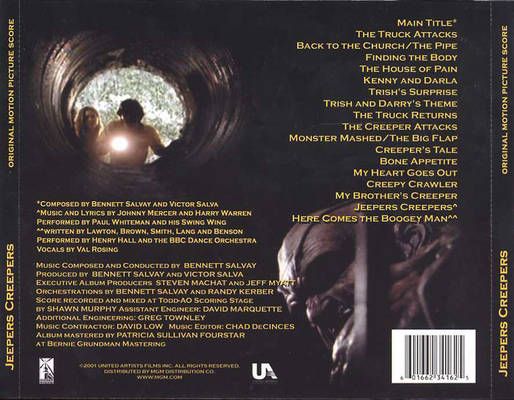 #10: "Jeepers Creepers" by Paul Whiteman and his Swing Wing (Jeepers Creepers, 2001)

Our list kicks off with an old-time song that ruined forever after it was used in this movie. This song, or versions of it, play on the radio seemingly any time that the Creeper is on screen. A woman sees into the future that one of the leads will die screaming while the song plays in the background, which is exactly what happens to Darry, joined by the original version. We then pan out to see just his skin hanging, with the back of his head hollowed out and his eyes gone...the Creeper, having eaten him to gain those eyes, peeks through the eyehole.

I'll be the first to say that the Jeepers Creepers movies are kind of tainted for me (especially the second, considering how obvious certain things are) but I'm not going to lie and say that it wasn't a well-made scene. The movie in general is chilling. Jonathan Breck does a great job bringing the character to life. If only there was a way to get the series into the hands of someone else than Victor Salva. At least we'll always have the now creepy rendition as Breck's Creeper stares at us before the credits.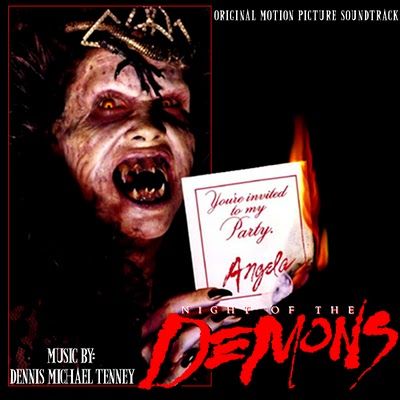 #9: "Stigmata Martyr" by Bauhaus (Night of the Demons, 1988)

This song was used for one big scene around the middle of the movie (it could be earlier, it's been years since I've seen the movie) in which Angela (Amelia Kinkade) performs an erotic dance to, of all people, this gothic rock song that perfectly fits a scene that is both really spooky and actually kind of hot. Keep in mind this was before Angela became ugly and demonic. I'm not that weird, guys. I promise.

The entire scene really doesn't make much sense in the grand scheme of things, and sort of just seems like a way for Angela to strut her stuff to some disturbing music. It does lead to something (Stooge's death and eventual possession) but we did just spend four minutes before that watching a dance that seemed out of nowhere. Also, some advice. If the goth girl is dancing by herself and suddenly finds you attractive, don't make out with her. Nine times out of ten she will turn into a demon and bite your tongue off. Trust me on this.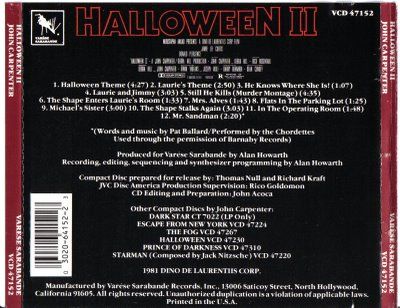 #8: "Mr. Sandman" by The Chordettes (Halloween II, 1981; Halloween: H20, 1998)

We're back into taking really old songs and using them for a horror movie. I guess because someone in Hollywood really hates the older songs and wants to ruin them for future generations. In this case the song works because it's used to play up the "anytown, USA" feel of Haddonfield of Illinois. In Halloween II it's used just before the recap of the first film and then after the events have concluded. In Halloween H20 it gets the "Don't Fear the Reaper" spot, so we're focusing mainly on its use in the previous film.

I didn't grow up in the 1950s when everything was supposedly hunky-dork in suburban America, but I'll assume that it was. Playing a song from that era before a violent horror film is a nice juxtaposition. I don't think the song's actual content matters one way or another, it's the tone and intent. In the manner it's used in the film it works, as it's definitely not something you expect to hear just before Michael Myers continues the night he came home.





#7: "Hellraiser" by Motorhead (Hellraiser III: Hell on Earth, 1992)

You would think, if you're not familar with the song or Motorhead, that a song called "Hellraiser", used in Hellraiser III and featuring a music video starring Pinhead, would have been made exclusively for the movie. Surprise! It's not. The song was written by Lemmy Kilmister, Zakk Wylde and Ozzy Osbourne. Ozzy then used it first for his album No More Tears. Motorhead did their version a year later for March or Die, and it also appeared in the movie's closing credits.

This is probably as good a time as any to talk about the awesome music video. Lemmy and Pinhead play cards. after Pinhead enjoys a Motorhead concert. I can kind of see why Pinhead never achieved Jason or Freddy levels of success, but it was really cool to see him appear in a metal music video and dispatch of people who dare sit in front of him at a concert.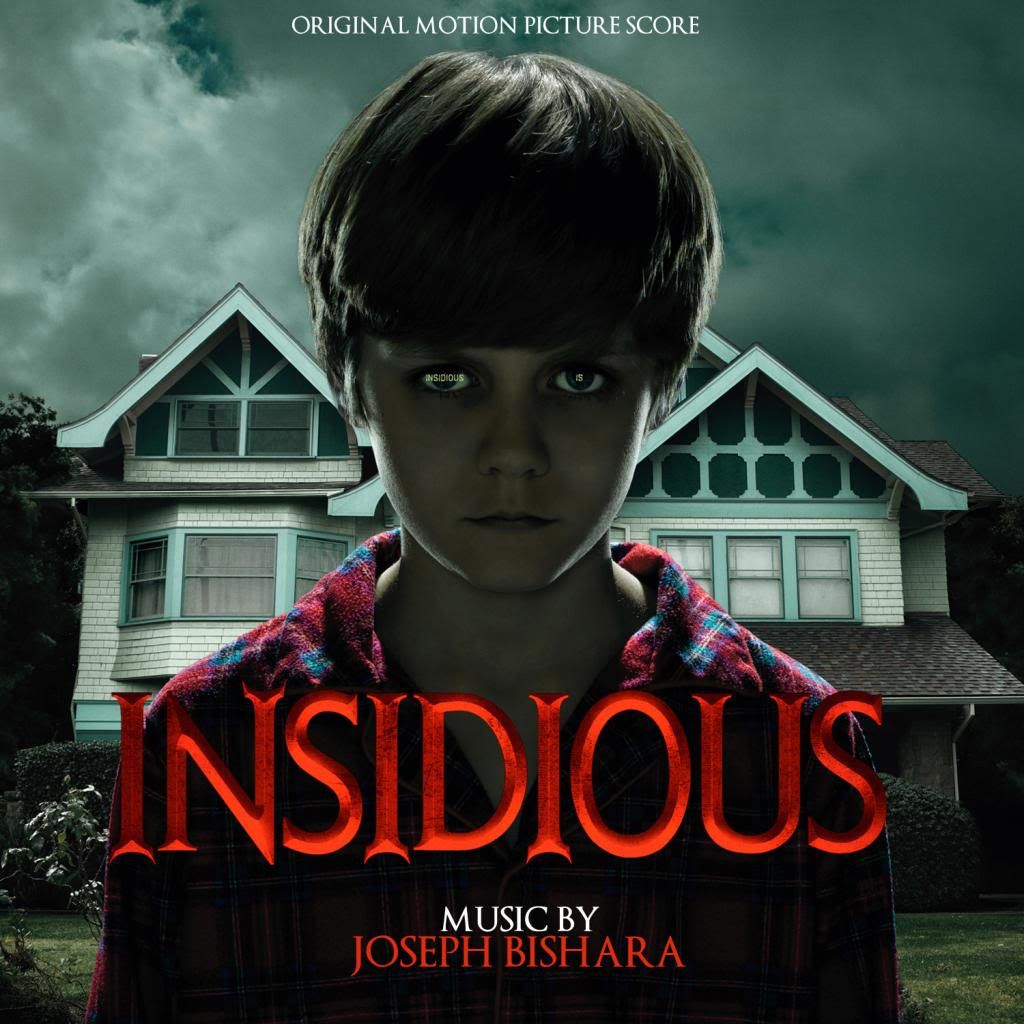 #6: "Tiptoe Through The Tulips" by Tiny Tim (Insidious, 2011)

Yes, it's another old song turned incredibly creepy by someone who hates all old things. This time Tiny Tim's song gets played on an old record player as ghosts dance. I guess it was the big dance song when this particular ghost was alive. It then makes its return later in the movie in the Furthur when the Darth Maul demon listens to it while sharpening his claws. Yeah, this is the song you're going to hear when you die.

James Wan knows how to scare people, so it makes perfect sense he'd use a tried and true method in ruining these things for others. It's not like we were listening to them anyway, might as well make sure we never want to listen to them ever again. Obviously the people making the movie knew how effective it was, because it showed up in the trailers for Insidious Chapter Two.




#5: "Hip to Be Square" by Huey Lewis and the News (American Psycho, 2000)

Hey Paul! The American Psycho soundtrack features a lot of songs from the 80s, and even features a Phil Collins song used similarly later in the film. But I don't think anything tops Patrick Bateman killing Paul Allen to the sounds of Huey Lewis and the News. The scene is just perfect. It's well-written, it's funny, it's bloody and it features one of Christian Bale's best performances. The irony of the song being "Hip to Be Square" in relation to Bateman is not lost on me, either.

For all two of you who haven't seen this, let me set it up for you. Bateman is kind of a dork who wants desperately to break out of his lifestyle that he has quite a few fantasies about killing people. He may actually have killed people, if you are one of those who think it was in fact, not a dream. I'm going to say he didn't. One of these people is Paul Allen, who he doesn't like because, among other reasons (or maybe not), he gets reservations at the super exclusive restaurant Dorsia. Try getting a reservation now, Paul.






#4: "Goodbye Horses" by Q Lazzarus (Silence of the Lambs, 1991)

Would you do Buffalo Bill? He would. One of the most unsettling sequences in Silence of the Lambs is when Buffalo Bill (Ted Levine) is dancing around, mostly naked, to this song. At least he had the common courtesy to tuck his genitals out of view so we didn't have to look at them. Oh wait, that just makes it creepier. Transgender people aren't creepy, but Buffalo Bill definitely is. Especially considering he wants to make a woman suit so he can live his dream.

So yes, he dances with his genitals tucked in to "Goodbye Horses". It's really disturbing and it's one of the sequences that is often remembered in a movie full of them. It's kind of crazy that as good as Anthony Hopkins is, there are quite a few times when Levine upstages him. Sure, he probably could have danced to any song in the scene and it would have worked, but I think this song fits it better. There's just something about the way it sounds that goes perfectly with that scene.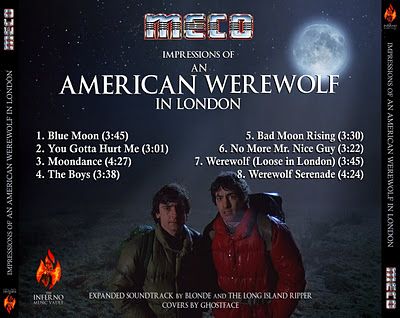 #3: "Bad Moon Rising" by Creedence Clearwater Revival (An American Werewolf in London, 1981)

I love Creedence. They're one of my favorite bands of all time. So naturally when I see one of their biggest hits used in a scene in which a man painfully becomes a werewolf, of course I'm going to love that too. There's a lot of references to the moon in the American Werewolf in London soundtrack, just part of John Landis' twisted sense of humor. I probably could have picked any one of them for this list and be okay, but I like the use of this one the best.

Not only is it by a band that I love, but the title alone, "Bad Moon Rising" is perfect for a scene in which a man first transforms into a werewolf by the light of a full moon. In this case, the full moon is definitely a bad moon. I've raved about the transformation scene before, but it's some of the best, if not the best practical effects ever used in a horror film. The fact that a song that sounds upbeat but is actually pessimistic plays in the background is just icing on the cake.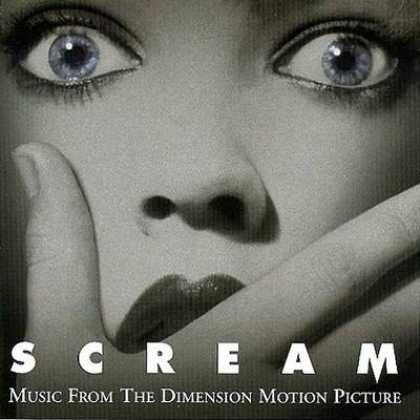 #2: "Red Right Hand" by Nick Cave and the Bad Seeds (Scream, 1996)

The Scream soundtrack also features a lot of songs that play into the film, but I don't think anyone really associates "School's Out" or "Youth of America" with this movie. They do, however, associate Nick Cave's song about the devil with the slasher series. It's become a staple of the films and is more or less accepted as the "theme song" of the series. Considering I'm not a big fan of Marco Beltrami's score I agree.

It's a creepy song on its own, so while it plays after several murders in Woodsboro (before the big finale), it really works. It provides the movie with a needed sense of foreboding and dread as a killer is on the loose and no one knows who it is. It pops up in different versions throughout the series, except Scream 4. I'm not sure why, as I was really disappointed not to hear it again.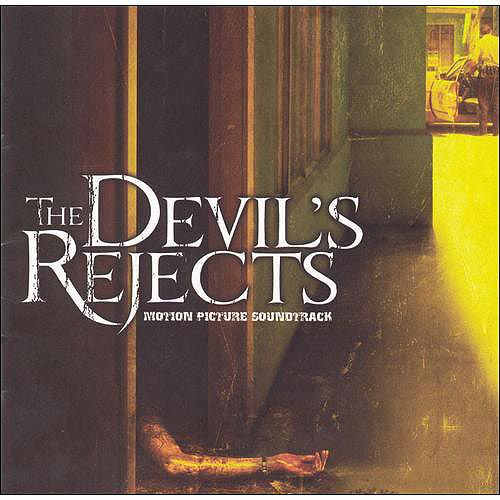 #1: "Freebird" by Lynyrd Skynyrd (The Devil's Rejects, 2005)

Woo! Freebird! When I first saw this movie, I was sort of confused by Rob Zombie's inclusion of "Freebird". At the time, I didn't really like the sudden twist of making the Firefly family into sympathetic antiheroes that go down in a blaze of glory. I just wanted a horror movie at the time and wasn't really paying much attention. Subsequent viewings made me realize that I was missing the whole point and now not only have I accepted Skynyrd's song in this movie but I think it's actually quite brilliant when I figured out what Rob Zombie was going for.

I'm not going to say you "don't get it" or are stupid if you disagree, because this movie has its share of detractors. I will tell you, however, why I think it's #1. First of all, "Freebird" is just a classic song. Next, the theme works as a goodbye to this characters, no matter how depraved they may be. It speaks of "not changing", and you really never expect this family to ever change, even if they somehow got away. Finally, the selection of a 1970s southern rock song to close out this gritty homage to 70s horror/thrillers is a nice touch. It still doesn't mean you can use "Love Hurts" for a movie about Michael Myers, Rob.



Ending Notes:

That's it for me. Leave some comments here on or my Twitter. Next week begins a themed month in which I once again look at dead horror film companies. We'll start with a favorite of mine, Vestron Video.



Closing Logo courtesy of Kyle Morton (get your own custom artwork and commissions at his Etsy account)



A Bloody Good Time: The Store is now officially open! Like this design? You can now find it on most of my merchandise! Click here to find shirts, posters and more!

For those interested in more of my movie reviews, I've created a new blog! Check out the brand new Not-So-Bloody Good Time!

And of course, if you want to know if I've ever covered anything or want to read a past edition, there's the Bloody Good Time Archives! Yes, you can finally read every edition of ABGT going back to the beginning! Just ignore my early writing style...I was new.

See you next week!
comments powered by