SPOTLIGHTS
Ask 411 Movies for 02.03.14: A Tribute to Philip Seymour Hoffman
Posted by Chad Webb on 02.03.2014

What is the most successful video game to movie franchise? What is the status on the remake of Stephen King's It and Jeepers Creepers 3? Plus we also take a look at the career of Philip Seymour Hoffman this week on Ask 411 Movies!







































An "Ask 411 Movies" column would be nothing without questions, so please toss them my way. Why should you ask me instead of using Google? Well, perhaps I'll tell you something you can't find there, or maybe you just like my conversation and soothing words. You can post any questions or thoughts below in the comments section, email me at cthomaswebb@gmail.com, or send me a tweet using the links below:













---




What I Watched This Week



Judging by the comments on My Top 20 Anticipated Films of 2014 column last week, everyone loved it! Thank you readers!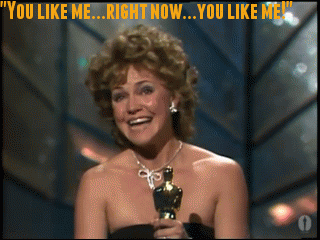 I did get a chance to watch Thomas Vinterberg's The Hunt this week, which was extraordinary. Mads Mikkelsen is superb in it. I also finished watching the HBO series Treme. The final was terrific and it has to be one of the most overlooked shows ever. If you enjoy New Orleans culture, love music, and appreciated David Simon's The Wire, you should check this out.

If want to know more about my movie tastes, check out my page on Letterboxd by clicking right here. Also, make sure to look at all the great articles and writers at 411, particularly in the Movie-zone because that's where I predominantly am, but all of the zones.


Deaths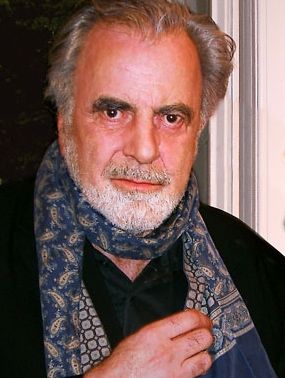 Maximilian Schell passed away on February 1, 2014 due to a "sudden and serious illness" at his home in Austria. He was 83. He had apparently been receiving treatment for pneumonia. Scheel was an Academy Award winning actor for the 1961 film Judgment at Nuremberg. Because he could speak English and German, he was cast in a number of Nazi-era pictures. He was also nominated for 1975's The Man in the Glass Booth and 1977's Julia. Schell won a Golden Globe for playing Lenin in the Stalin TV series. In addition to all that, he was also a stage actor and was considered "one of the greatest Hamlets ever." He also wrote, directed, and produced a number of his own films. He will be missed.




Christopher Jones died on January 31, 2014 due to complications from cancer. He was 72. He was an actor who is most well-known for appearing in David Lean's Ryan's Daughter in 1970. In addition, Jones was a stage actor who made his debut in 1961 in Tennessee Williams' The Night of the Iguana. He was also in 1968's Wild in the Streets and 1996's Mad Dog Time. In later years he became and artist and sculptor. He had abandoned his acting career after Ryan's Daughter due to the death of Sharon Tate (whom he was friends with and allegedly had an affair with.) He has one child. My heart goes out to his family and friends.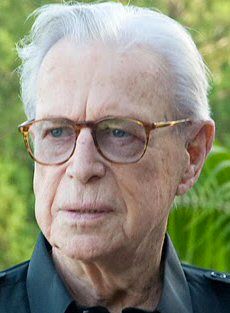 Arthur Rankin Jr. passed away at the age of 89 on January 30, 2014. He was a director, writer, and producer who worked in animation as one half of Rankin/Bass Productions. He brought joy to children everywhere for decades and is credited with 1,000 titles. Among them: Rudolph The Red-Nosed Reindeer, The Hobbit, Frosty the Snowman, Mad Monster Party?, Jack Frost, Thundercats, Silverhawks, and many more. May he rest in peace.

In case I forgot to mention a notable death this week, you can always peruse the list yourself by clicking here.



The Questions





Q:

I'm a huge fan of horror movies and have questions regarding a couple that have seemingly been stuck in limbo for years. Are you able to shed any light as to where the IT remake or Jeepers Creepers 3 are up to? Both have been rumored for some time and I was hoping they may surface in 2014 however judging by the lack of available information that feels unlikely.

Cheers,
Chris



A:



1) It (also referred to as Stephen King's IT) is a 1990 horror/drama miniseries based on Stephen King's novel of the same name. The story revolves around an inter-dimensional predatory life-form, which has the ability to transform itself into its prey's worst fears, allowing it to exploit the phobias of its victims. It mostly takes the form of a sadistic, wisecracking clown called "Pennywise the Dancing Clown". The protagonists are "The Losers Club", a group of outcast kids who discover Pennywise and vow to destroy him by any means necessary. The series takes place over two different time periods, the first when the Losers first discover Pennywise as children, and the second when they're called back as adults to defeat Pennywise, who has resurfaced.

It aired as a two-part television movie on November 18 and November 20, 1990 on ABC, and loosely follows the plot of the novel. The miniseries was filmed in New Westminster, British Columbia in mid-1990. The film's cast includes Dennis Christopher, Annette O'Toole, John Ritter, Harry Anderson, Richard Thomas, Tim Reid, Richard Masur, Michael Cole, and Tim Curry as Pennywise.



Oddly enough, many people posted an update in late 2013 that the new adaptation would be two films and linked to the original Hollywood Reporter news link from 2012. That was the most recent update as far as I can tell. Unfortunately nothing else has been announced, but I would keep an eye out on 411mania for updates. Here is the history (to date) of the re—adaptation as it has been called.

The new version was announced by Warner Bros. on March 12, 2009. Dan Lin, Roy Lee and Doug Davison were ready to produce. The script was being given a re-write by Dave Kajganich. Then, on September 21, 2010, film director Guillermo Del Toro announced that he would like to direct new adaptations of the Stephen King novels It and Pet Sematary, but added that he is very busy with other projects and wouldn't be able to do them anytime soon. On June 7, 2012, The Hollywood Reporter announced that the novel would be adapted into a two-part film, directed by Cary Fukunaga and written by Chase Palmer as screenwriter. The producers now appear to be Jon Silk, David Katzenberg and Seth Grahame-Smith. No cast has been announced.

2) Jeepers Creepers is a 2001 American horror film written and directed by Victor Salva. The movie takes its name from the 1938 song "Jeepers Creepers" which is featured in the film. In 2003, a sequel was released, Jeepers Creepers 2. Events in the second film take place days after the first film.



As for the third installment, MGM did announce Jeepers Creepers 3: Cathedral at one point. The film will continue the story of the original film "with Trish (Gina Philips) who now has a son named Darry, after her late brother (Justin Long) who was killed by the Creeper in the first film. Trish suffers from a recurring nightmare that her son will suffer the same fate. Trish, who is now rich and powerful sets out with Jack Taggart, Sr, and Jack Taggart, Jr on a mission to end the Creeper's reign of terror once and for all." The film will also include the Creeper truck. Jonathan Breck will return as The Creeper. Victor Salva will return as both director and writer. It has recently been confirmed that MGM Studios is interested in bringing a fourth and fifth film to the series and that they intend Salva to film them back-to-back with Jeepers Creepers 3.



Between the announcement of a third film in 2007 and now, the title was resting in development Hell. But as of November 2013, Victor Salva said the following: "There may finally be some very good news for those waiting for the third Jeepers film to go before the cameras." The news at that juncture was that production began. Since then I have unearthed no new information, but the picture does have an IMDB page. We're not sure if the story is staying the same since the 2007 plot description, or if the subtitle "Cathedral" will remain. Only time will tell, but I have a feeling this one will be getting movement faster than It.



Q:

Here's a question, is the resident evil film series the most successful video game to movie adaptation?
--Boycott WWE



A:



Resident Evil is a media franchise created by Shinji Mikami and owned by the video game company Capcom. The franchise focuses around a series of survival horror video games, but has since branched out into comic books, novels and novelizations, sound dramas, a live action feature film followed by a series of live-action and animated sequels, and a variety of associated merchandise, such as action figures.



Five live action films have been released under the title of Resident Evil. These films do not follow the games' premise but do include game characters Jill Valentine, Claire Redfield, Nemesis, Chris Redfield, Carlos Oliviera, Leon S. Kennedy, Ada Wong and Albert Wesker, and were all written and produced by Paul W. S. Anderson. The series' protagonist is Alice, an original character created for these films. Despite a negative reaction from critics, the live action film series has made over $600 million worldwide. They are, to date, the only video game adaptations to increase the amount of money made by each successful film.

According to the 2012 Guinness World Record Gamer's Edition, the Resident Evil franchise has the most live-action adaptations of a video game and is considered the most successful movie series to be based on a video game. So the answer appears to be yes, though it has to be close.



Once I realized how many films the Pokemon series had, I thought for sure that would be in first place, but apparently not.

Pokémon is a media franchise published and owned by Japanese video game company Nintendo and created by Satoshi Tajiri in 1996. Originally released as a pair of interlinkable Game Boy role-playing video games developed by Game Freak, Pokémon has since become the second-most successful and lucrative video game-based media franchise in the world, behind only Nintendo's own Mario franchise. Pokémon properties have since been merchandised into anime, manga, trading cards, toys, books, and other media.



In addition to the TV series, there have been 16 Pokemon films since 1998. And several of them are in the top list of video game adaptations. Click here for that list on Box Office Mojo. Based on the math from that link, I find it hard to believe that Resident Evil is #1, but all of my sources say otherwise, so there you have it. Had Angelina Jolie pumped out more Tomb Raider flicks, that might be closer in the running for the top spot.

*JP, I didn't see your comment until late. I will get to that question next week.




Saluting Philip Seymour Hoffman






I woke up Sunday with the news that Philip Seymour Hoffman, one of my favorite actors, had died at the age of 46. The cause at the moment appears to be a drug overdose, this after he completed a 10-day detox program to get better. All I know is what I have read online, but we'll leave that alone until the official results are released. All I can say is that this news is incredibly sad and unfortunate, regardless of how it happened.

You know, I've had conversations in the past with people about how the world reacts on social media and everywhere else I guess when a celebrity dies. Many have argued that we exaggerate a person's talent and accomplishments. There is some truth to this, but I don't think it is an embellishment in the slightest to say that Philip Seymour Hoffman was one of the greatest actors of this or any generation. Every project he was involved with became infinitely more interesting just because he was a part of the cast. The list of performers that can claim they bring the same sort of devotion is short indeed. He commanded the screen and brought a versatility and commitment to each and every part, no matter how big or small. It didn't matter if the persona was a hero or a villain or a mixture of both, you could always count on him for the very best. No doubt he pushed every fellow cast member to bring their A-game. He was a magnetic presence.

I have been a fan of Hoffman's for many many years now. I like to think I was championing his name and skill well before he attained mainstream recognition. When he was still handing in supporting performances, I was urging as many people as possible to pay attention to this guy. I even went out of my way to buy tickets to Death of a Salesman on Broadway when he starred as Willy Loman. So this week I am going to list some of the great titles featuring Philip Seymour Hoffman. I am not going to rank them, but rather split them into three categories: "Supporting Performances," "Starring Performances," and "Other."

SUPPORTING PERFORMANCES

He was in Scent of a Woman and My Boyfriend's Back, but it wasn't until 1996 when he appeared in Twister and Hard Eight that Philip Seymour Hoffman stood out as someone to watch. But after Paul Thomas Anderson's Dirk Diggler adventure, I always noticed him from then on:


*As Scotty J. in Paul Thomas Anderson's Boogie Nights in 1997.



*As Brandt in the Coen brothers The Big Lebowski in 1998.



*As Allen in Todd Solondz Happiness in 1998.



*As Phil Parma in Paul Thomas Anderson's Magnolia in 1999.



*As Lester Bangs in Cameron Crowe's Almost Famous (2000).



*As Jacob Elinsky in Spike Lee's The 25th Hour in 2002.



*As Gust Avrakotos in Mike Nichols' Charlie Wilson's War in 2007.



*As Father Brendan Flynn in John Patrick Shanley's Doubt in 2008.



*As Lancaster Dodd in Paul Thomas Anderson's The Master in 2012.





STARRING PERFORMANCES

*As Dan Mahowny in Richard Kwietniowski's Owning Mahowny in 2003.



*As Truman Capote in Bennett Miller's Capote in 2005.



*As Jon Savage in Tamara Jenkins' The Savages in 2007.



*As Owen Davian in J.J. Abrams' Mission: Impossible III in 2006.



*As Andy in Sidney Lumet's Before the Devil Knows You're Dead in 2007.



*As Caden Cotard in Charlie Kaufman's Synecdoche, New York in 2008.



OTHER

*As Steven Hanauer in his debut in the Law & Order episode "The Violence of Summer" (1991). He's at the 1:34 mark.



*As Charlie Mayne in the TV mini-series Empire Falls in 2005.



*As Max Jerry Horovitz in the animated film Mary and Max in 2009.



*Singing "On a Slow Boat to China" from The Master in 2012.



*As Willy Loman in Death of a Salesman on Broadway in 2012.



*Being interviewed by Charlie Rose with the cast of Doubt in 2008.



*Directing (and starring in) Jack Goes Boating in 2010.



--If you thought I forgot to mention a key role, or one you loved, that just goes to show you how much Hoffman gave to his craft and how difficult it was to narrow down his matchless resume.

--Hoffman won the Academy Award for Best Actor for the 2005 biographical film Capote, and received three Academy Award nominations as Best Supporting Actor. He also received three Tony Award nominations and two Drama Desk Award nominations for his work in the theater. He also directed numerous stage productions. Look for him in the film A Most Wanted Man in 2014. He had a long relationship with Mimi O'Donnell and they had three children. My deepest condolences go out to his family and friends. He brought so much joy and so many memorable moviegoing experiences to viewers all over the world. I thank him for that. He will be missed. Rest in Peace sir.

"My passion to develop as an actor didn't have anything to do with people knowing me. I had no idea that would happen. To become famous, to become a celebrity is something that I thought happened to other people."
--Philip Seymour Hoffman



--Thanks to Misty for my banner.

"The plural of Chad is Chad?"
--From the movie Recount

comments powered by